While South Africa has a long and rich winemaking history dating back to the 1600s, it wasn't until 1971 that the first bottle-fermented sparkling wine was made. Pioneering Stellenbosch winemaker Frans Malan, owner of Simonsig Estate, was inspired to make a "Méthode Champenoise" wine after a trip to the Champagne region of France. Now referrred to as "Méthode Cap Classique" (or simply MCC), there are over 2.5 million bottles of this premium South African sparkling wine produced each year throughout the winelands.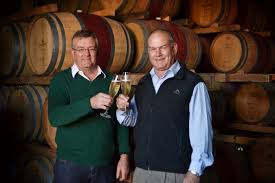 Today, Frans' sons and grandchildren continue the family winemaking tradition at Simonsig Estate producing an extensive range of red and white wines, along with their famous sparkling wines. Grape Collective caught up with Johan Malan, cellarmaster, to find out more about their award-winning MCCs and the state of South African winwemaking today.
Photo: Johan Malan, cellarmaster, and Francois Malan, vineyardist, owners of Simonsig Estate.
Lisa Denning: What inspired your father to start making traditional method sparkling wines?
Johan Malan: At that time in South Africa there were only a few grape varieties available and he was keen to offer more choice to his customers. He thought doing a Méthode Champenoise with Chenin Blanc would broaden his range of wines and also do something innovative that had never been done in the Cape. He came back from a trip to Champagne and all around France and did just that.
Your first sparkling wine was named, and is still called, 'Kaapse Vonkel'. What does that mean and why was it chosen?
It means Cape Sparkle or Sparkle of the Cape. South Africa has never used French regional wine names like Champagne or Chablis etc, so he had to invent his own name. After 1992, we couldn't even put Méthode Champenoise on our labels. I was the first Chairman of the Cap Classique association when we came up with the name Méthode Cap Classique.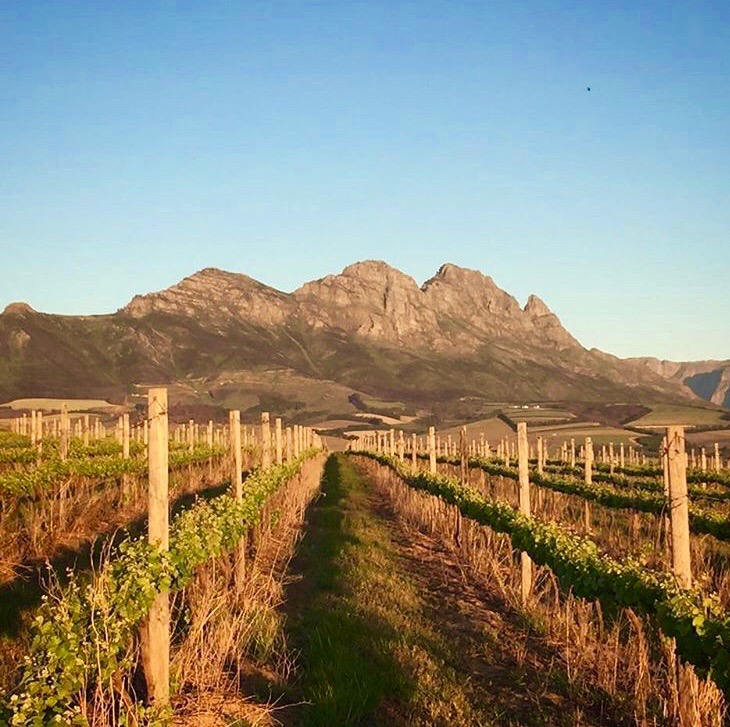 Your MCC wines are made from a traditional blend of Pinot Noir, Chardonnay and Pinot Meunier. Do you plan to experiment with other varietals?
Kaapse Vonkel was initially made with Chenin Blanc and some Clairette Blanche up until 1987 when I changed the blend to Pinot Noir and Chardonnay. In 1997 Kaapse Vonkel became the first Cap Classique to include all three main Champagne varieties. Our Kaapse Vonkel Brut Rosé consists of Pinot Noir and about one third Pinotage with a touch of Pinot Meunier. The Pinotage is very fruity and adds exciting strawberry fruit to the cuvée. A Chenin Blanc MCC (a Blanc de Blancs) would be an interesting return to our roots, but nothing in the pipeline at this stage.
What's the minimum aging period (on the lees) for South African MCCs and how long do you age yours?
Currently it is 9 months, but the requirement will become 12 months from the 2018 vintage and then it will go to 15 months in a few year's time. This decision was based on 5 years' research done by Cap Classique Association. Simonsig is already at 15 months minimum and our Cuvée Royale Blanc de Blancs spends 5 to 6 years on lees.
The Simonsig MCCs have won numerous international accolades. What do you think makes them stand out from the crowd?
Our grapes are mostly from Stellenbosch which is the premium wine region in South Africa with a cool moderate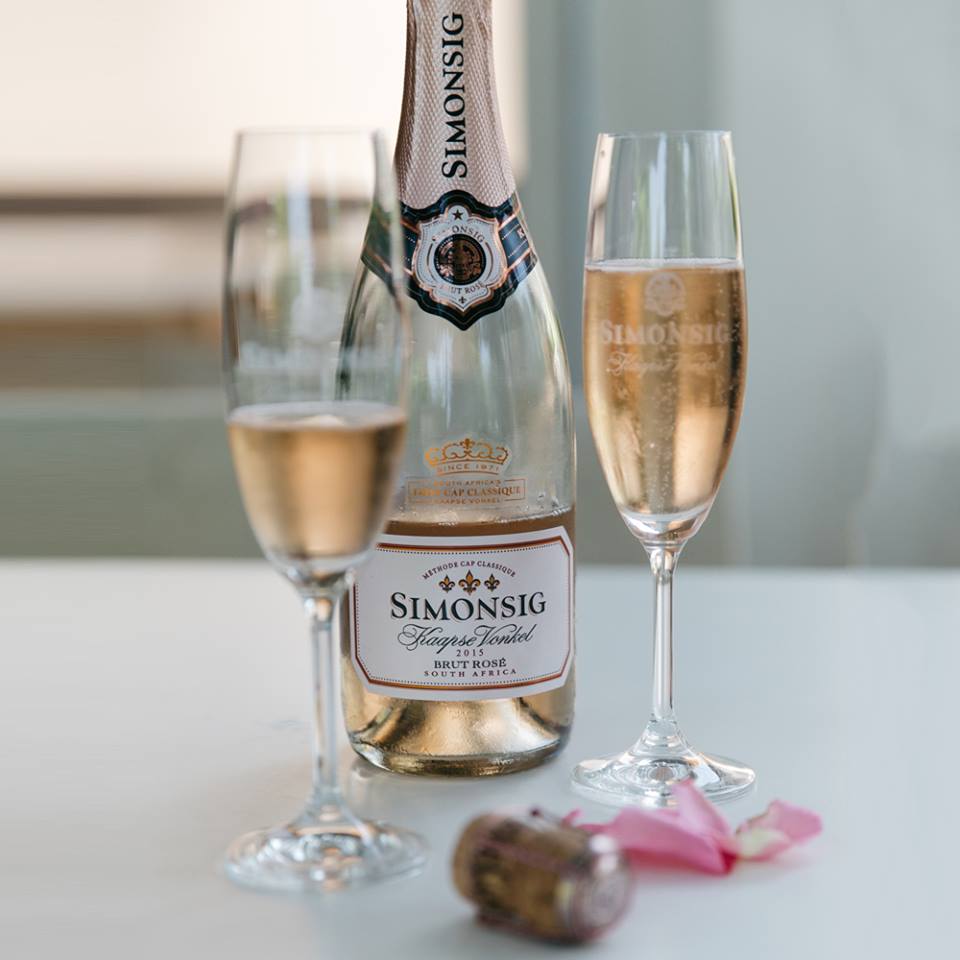 maritime climate. I also source grapes from the cool regions of Elgin and Darling which brings great structure and freshness. Also, I firmly believe the weathered shale soils on Simonsig Estate produce superb fragrant Chardonnay with great intensity and longevity, almost like the Grand Cru villages of the Côte de Blanc.
In addition to your sparkling wine, you make red and white still wines. Which is your favorite Simonsig wine?
You're not allowed to have a favorite child! So this is a tough question. The flagship wine in the Simonsig range is the Tiara, a Bordeaux style blend. Working with all 5 Bordeaux varieties is like an empty canvas and you can be very creative and mold the wine to your own vision and that is true winemaking.
When you were growing up, did you always think you would go into the family business?
My brother and I always worked on the farm during school holidays and it gets in your blood, even more so since both of my parents came from wine-growing families.
What do you like most about being a winemaker?
It is special when you prepare the soil, plant the vineyard, cultivate the vines, harvest and make the wine and then get to enjoy the fruits of your labor with wine-loving people in the glass with good food and good company. It's sort of holistic.
What is the most challenging aspect of making wine in South Africa?
Currently we are experiencing a 1-in-100 year drought and it is really challenging. Whether it's due to climate change or if it will be a medium-term drought is what worries us most at the moment. We are so reliant on the environment and the climate is hard to predict.
What changes have you seen during the past 25 years in the local winemaking?
The dawn of democracy in South Africa in 1994 opened the world markets for South African wines and it was a steep learning curve to get in line with international wine styles and trends. Fortunately there were many highly-skilled winemakers with world class cellars to take on the challenge. The overall improvement in quality and diversity has been extraordinary and hugely exciting.
In your opinion, how can South African wines become more a part of the conversation in the export market?
South African winemakers must continue to make better and better wines and then quality will be our best calling card.
Read more from Lisa Denning on Grape Collective and The Wine Chef.