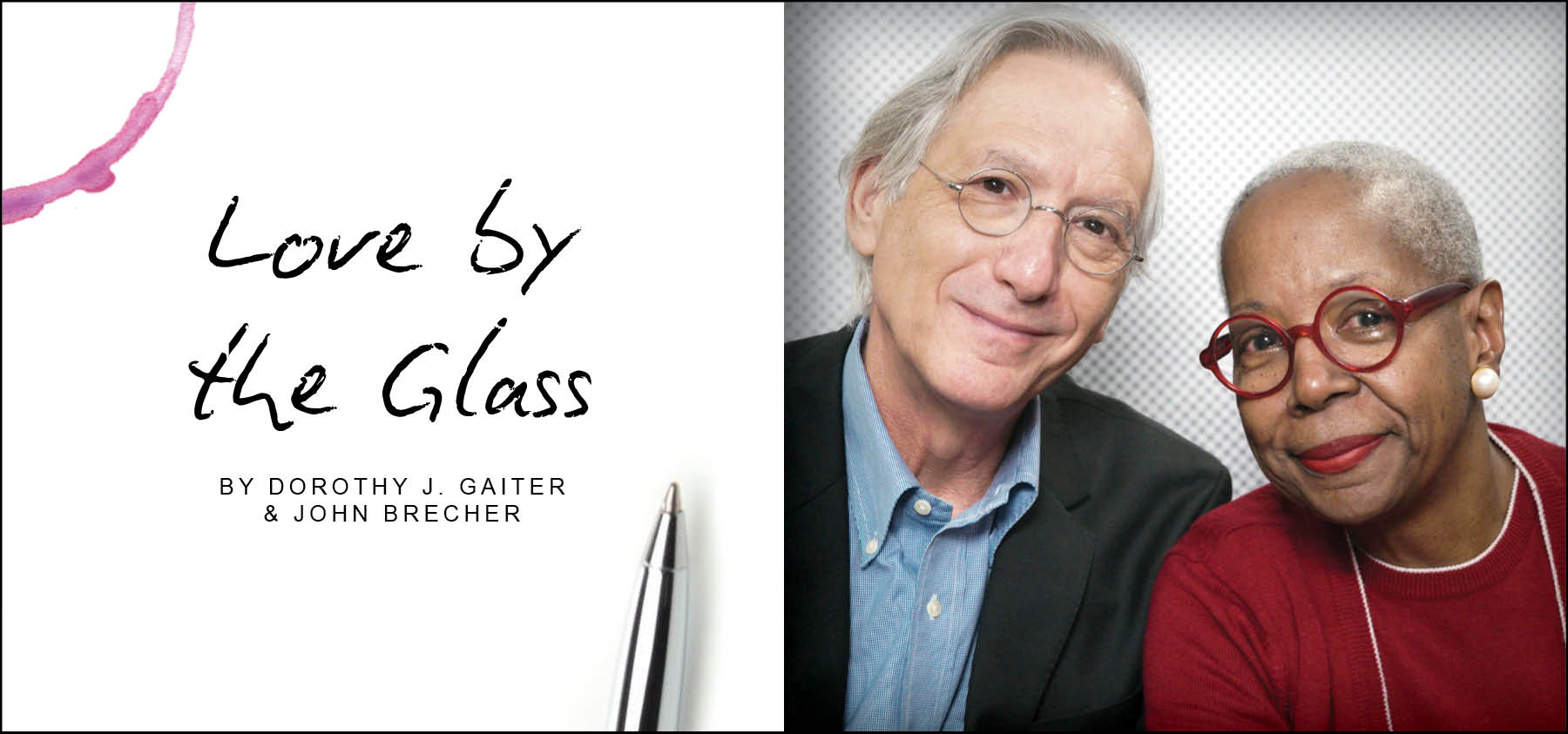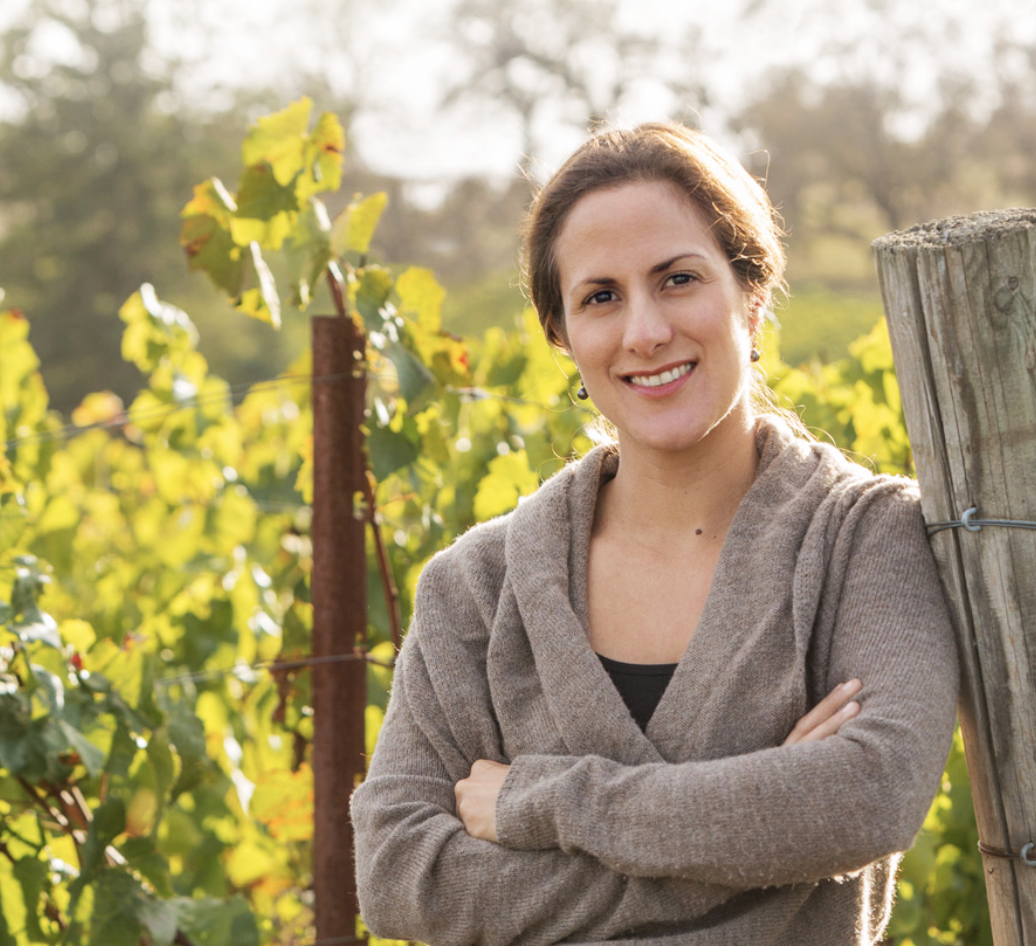 While humans ponder what happens next, Nature has continued her steady stride. Outside Dottie's sheltering office, the forsythias are beginning to show the green that replaces their long-awaited marigold-colored stems. The floor-to-ceiling windows and doors in our bedroom display the new leaves on trees that soon will be a blanket, thankfully obscuring the McMansions on the other side of our little creek. Outside John's office, the red Japanese maple has sprung tightly wound fists of red leaves. Squirrels are flirting like crazy around our majestic White Oak trees.
And so our thoughts have turned, somewhat timidly yet eagerly, to the life-affirming wine that is well-made dry rosé. Bibiana González Rave makes a delightful one. Her Alma de Cattleya 2019 Rosé of Pinot Noir ($20), from fruit purchased mainly from cool-climate vineyards she works with in the Sonoma Coast and Carneros AVAs, is bone dry, mouth-wateringly delicious, heavenly scented and pretty. Think pink grapefruit and strawberries.
"When you are trained in France in winemaking, the style is always the wines are very, very dry. That's extremely important to me," she told us when we called her office recently.
After studying chemical engineering in Colombia — she's from Medellín -- Rave earned two diplomas in viticulture and oenology in France, including one with honors from the prestigious University of Bordeaux. She has worked in Bordeaux at Château Haut-Brion, in Burgundy, in Côte Rôtie in the northern Rhône, and in Alsace. In California, her work at Lynmar, Peay, Au Bon Climat, Qupé and Pahlmeyer, among others, turned heads and she also has worked in South Africa. In 2015, she was the San Francisco Chronicle's Winemaker of the Year.
"Allowing sugar to remain after fermentation, that's not the way I make any of my wines. I'm not saying 8 grams or 4 grams. I'm saying like it's zero point five and I really think that that allows my wines to have more longevity. The acidity is always natural and really high and I like high acidity in wine because I think it makes them much better for food," Rave said. The rosé is a bright 0.58 grams.
The Alma de Cattleya wines are her entry-level range. Her Cattleya label is more high-end. Alma means "soul" in Spanish and Cattleya is Colombia's national flower. A line of lower-priced wines, TomoVino, is sold exclusively in Colombia.
Rave, 41, and her husband, Jeff Pisoni, make wine together at Shared Notes. Pisoni, whose family has been farming in the Santa Lucia Highlands in Monterey County for three generations, is the winemaker at his family's pioneering Pisoni Vineyards & Winery. Under that umbrella, Jeff makes the wines for three labels: Pisoni Estate, Lucia Vineyards and Lucy Wines. Pisoni Vineyards & Winery was founded by Jeff's father, Gary, who helped put Pinot Noir on the map in the region, supporting the establishment of the Santa Lucia Highlands AVA. We've been long-time fans of Pinot Noirs from Garys' Vineyard, which is owned with Gary Franscioni and his family. Jeff's brother Mark handles the grape growing at their sprawling enterprise, which also sells some of its much-prized fruit.
The 2019 Lucy Rosé of Pinot Noir, Santa Lucia Highlands, is also very nice. It's crisp and lively and pretty. Unlike the Alma de Cattleya, which is made at Pisoni Winery, the Lucy includes some saignée juice. Since Lucy's inception in 2003, one dollar of each bottle sold has been donated to breast cancer aid and research, so far $125,000, the family says.
Rave has long-term contracts with grape growers and with her viticulture background knows exactly what she wants from them and their vineyards, which she visits twice a week. For her rosé, she looks for Pinot Noir that other winemakers would use to make sparkling wine, ripe but high-acid, she told us.
"Alma wines' focus is really on representing the varietal and a wine and an AVA at its best expression. If I make a rosé of Pinot Noir, it's 100% Pinot Noir. I am sourcing fruit that is dedicated to that project so it's not like it's a second thought. It's fruit that is purchased to become rosé," she said. The grapes, hand-picked at night, are gently pressed whole-cluster. "It's important to preserve the natural acidity and to not extract any bitterness or tannins from the stems or the seeds," she said.
(Photo of Jeff Pisoni and Bibiana González Rave)
"We ferment the juice in small French neutral oak vessels. It's a small vessel so that the lees can be in closer contact with the juice and still allow the juice to breathe a little more. This gives a lot of texture to the wines." After six months, it's bottled. Rave made 500 cases of the 2019 rosé and while some of it is available in a handful of states, the best way to get it, she said, is by emailing her at [email protected] or by calling 888-597-2297. "We used to have a shopping cart on the website, but we realized that people just want to talk to you," she said.
Rave was born to parents who drink wine on special occasions. They are a close-knit family. When we talked she had recently called her father in Colombia and learned he was at the mall. To which she replied, "Dad, you cannot be at the mall. You have to stay at home."
Sound familiar?
Rave and her husband have two young sons, Lucas and Diego, and we can't imagine what it's like to shelter in place with young children when you're wife, mother, winemaker, sales agent and general manager of your own business, too.
"I'm focusing on the organization, which I never get to do, and they are really good boys and Jeff is a vey involved father, which is really important because we are extremely supportive of each other's work," she said.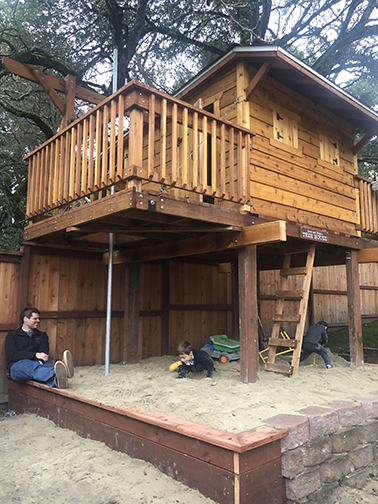 Still, the boys are 5 and 3. When we talked, Lucas' birthday party with 50 guests had just been canceled. So it was just their little family and a piñata. Fortunately, the tree house that Jeff built over 14 months offers a lot of entertainment and back in January he and the boys planted a garden out back that features rows with names like "Cauliflower Corner" and "Carrot Lane." Sometimes the only way to release the special energy that kids have is to let them run. "Sometimes I'll say, it's time for a walk, with social distancing. We go out and go to the park," Rave said.
"If this goes on for much longer, they'll ask 'why are we not seeing our friends?'" she added. "This is a trying time for our industry. Tourists and restaurants support our wines and we're trying to support them with curbside pickup."
We've been relishing every day a little more lately and drinking rosés is helping. We had a lovely one a few weeks ago, for "Open That Local Wine Night," a 2019 Macari Vineyards rosé from the North Fork of Long Island. That fine idea to celebrate and support local wines came from the Cork Report and Frank Morgan, a wine-writing friend in Virginia.
We can't wait for this global nightmare to end. No rose-colored glasses can do that, but we can help support those who need help, including our local wineries.
Dorothy J. Gaiter and John Brecher conceived and wrote The Wall Street Journal's wine column, "Tastings," from 1998 to 2010. Dorothy and John have been tasting and studying wine since 1973. Dottie has had a distinguished career in journalism as a reporter, editor, columnist and editorial writer at The Miami Herald and The New York Times as well as at The Journal. John was Page One Editor of The Journal, City Editor of The Miami Herald and a senior editor at Bloomberg News. They are well-known from their books and many television appearances, especially on Martha Stewart's show, and as the creators of the annual, international "Open That Bottle Night" celebration of wine and friendship. The first bottle they shared was André Cold Duck. They have two daughters.
Read more from Dorothy J. Gaiter and John Brecher on Grape Collective.
Banner by Piers Parlett