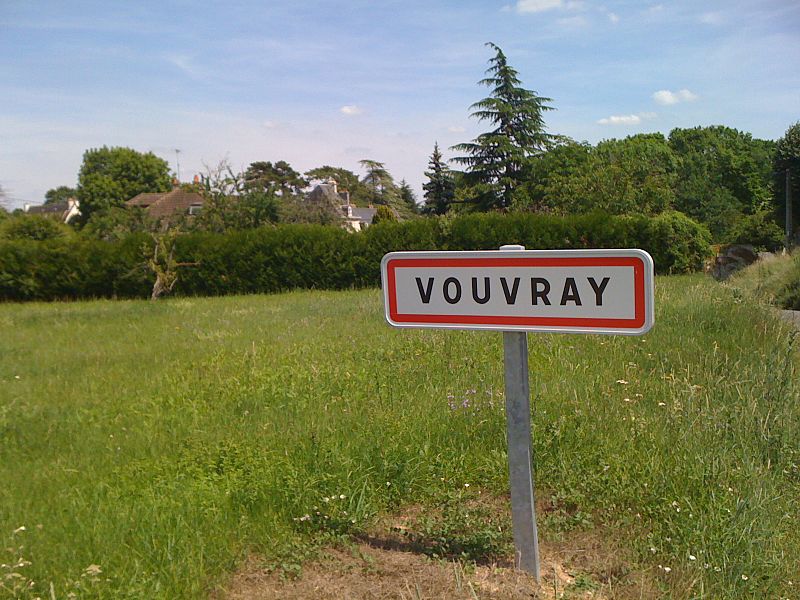 Based on a true story.
Grape Collective, a wine shop on the Upper West Side of Manhattan, 7:00 PM. Customer, in a hurry, walks in and is greeted by Salesperson.
Salesperson: Can I help you find something?
Customer: Yes, you can! (Looks at several bottles on the shelves then turns back to Salesperson) What are you loving now?
Salesperson: White, red or rosé?
Customer: It's hot out. Let's go for a white.
Salesperson: How much do you want to spend?
Customer: Around $20-25.
Salesperson: (Showing customer a bottle on the shelf) The Champalou Vouvray.
Customer: (Picks up the bottle and looks at the label) I LOVE Vouvray. And Kermit Lynch wines are the best! I'll take it.
Customer is rung up, out the door and on time for his dinner party.
Not all customer interactions are that easy but he was in a hurry and needed a solid recommendation quickly and the Champalou Vouvray fit the bill. It's a white wine I am loving now.
What is Vouvray?
Vouvray is a French region made up of eight villages in the Touraine district of the Loire Valley. Situated on the northern banks of the Loire River, it has many magnificent gardens and romantic, stately castles. Vouvray is also home to the white Chenin Blanc grape variety, known locally as Pineau de Loire. The Chenin grown here makes a distinctive wine which reflects the place where it is from—clay, limestone and flinty soils give the wine a distinct and focused minerality and the cool climate helps to retain high acidity levels in the grapes. Depending on the weather each year and various winemaking techniques, Chenin can be made in dry or sweet styles. This aromatic grape imparts rich, nutty, floral aromas and flavors while leaving behind the taste of honey on the palate. These complex white wines have the unique ability to age for a long time, becoming even more interesting over time.
The Champalou Estate
Catherine and Didier Champalou started the winery shortly after graduating from viticulture school in 1983 and they have since become one of the most acclaimed producers in the area. Their 21 hectares of vineyards are rich with clay, limestone and siliceous soils. Their wines range in style from dry to sweet and still to sparkling, with a pure and bright expression of Chenin Blanc in their capable hands. The 2016 Champalou Vouvray ($19.99) which I recommended to my customer in the above scenario is the driest of their wines. Round and creamy on the palate and backed up by the classic Chenin acidity, this Vouvray wine goes very well with all kinds of seafood dishes, especially rich shellfish, like shrimp, crabmeat or lobster. It can also pair well with heartier dishes like Roast Pork Loin With Apples.
For descriptions of their other styles of wine, from the Brut sparkling wine to their sweeter wines, see notes from the winemaker.
The Champalou Importer: Kermit Lynch
The fact that Kermit Lynch Wine Merchants imports the Champalou wines is no surprise. Kermit Lynch is a pioneer in the wine industry and his company has a portfolio that includes many of the world's top French and Italian wines. Seeing the Kermit Lynch name on a bottle of wine is a guarantee that you are buying a well-crafted bottle of wine. Read more in Grape Collective's article and interview with Anthony Lynch.