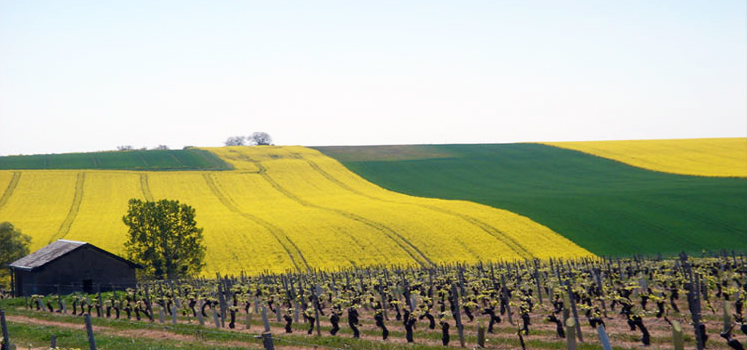 Chances are you've been offered a glass of Sancerre this past spring and summer. This region's wines have practically developed into their own brand, synonymous with the sort of crisp, refreshing whites we can't wait to pull out—along with our shorts—as soon as the weather allows.
Hailing from France's Loire valley, Sancerre delivers one of the planet's most archetypal expressions of Sauvignon Blanc. Assertively citrusy and flinty with a bright acidic core, it first entered the public imagination as an affordable antidote to buttery Chardonnay and bulk-produced Pino Grigio.
Recently, however, rising demand has sharply inflated prices for the best examples, ushering into the market a flood of cheap, "second-tier" Sancerre aimed at capitalizing on name recognition alone.
You could try to get your fix in California, New Zealand, or anywhere else the promiscuous Sauvignon Blanc grape is grown. But you'd be hard pressed to find the same chalky elegance and bright mineral tension that bear the stamp of the Loire's limestone-rich soils.
This is precisely where a little bit of geographical savoir-faire comes in handy. While Sancerre's neighboring villages don't flatter the tongue quite as easily, they compensate by offering classic—and to most palates, nearly identical—incarnations of Sauvignon Blanc at much friendlier prices. In particular, look for the wines of Reuilly, Quincy, Menetou-Salon and Pouilly-Fumé, each of which serves as an ideal Sancerre substitute.
Their sincerity can't be questioned, even if they're not Sancerre.
Zachary Sussman is a Brooklyn-based wine writer. While not typing or sipping, he manages the Graduate Creative Writing Program at New York University.