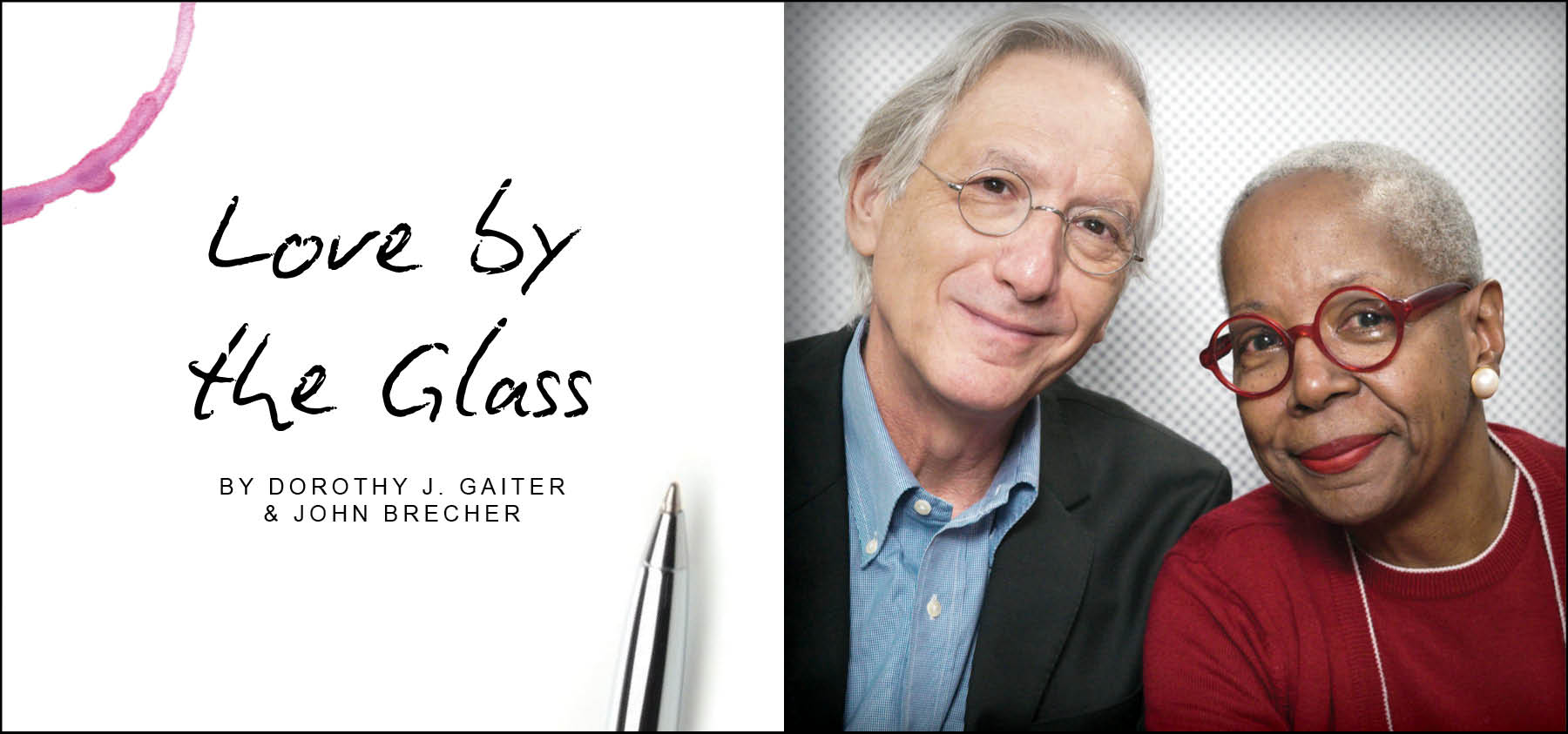 We taste many wines for this column and we always hope for the best, but, look, we're human; we do open some with greater anticipation than others. One wine we tried recently was a sparkling rosé of Tannat from Bending Branch Winery in Texas. Here are the first two words of our tasting notes: "We're surprised."
It's not news that Texas is making some very good wine. We've enjoyed them for many years – John first wrote about them in 1983 for Newsweek. In 2000, we conducted a blind Presidential Taste-Off between the wines of George W. Bush's Texas and Al Gore's Tennessee. Texas won. Back then, there were 37 wineries in Texas. Today, there are more than 400 and the amount of bearing acreage soared from 3,800 in 2015 to 5,020 four years later, according to the latest statistics from the U.S. Department of Agriculture.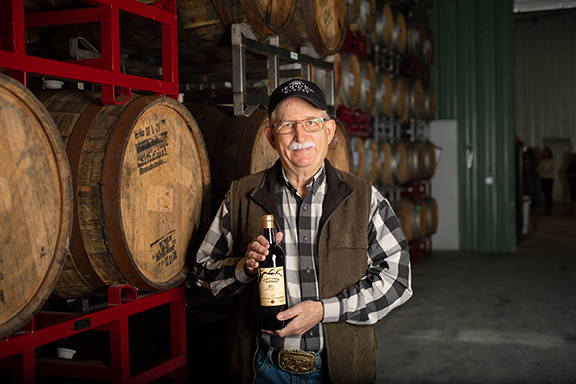 In 2010, Tannat was not a blip on the USDA's charts. By 2015, there were 28 acres. In 2019, there were 120, making it the 13th most widely planted grape in the state (Cabernet Sauvignon is first and Tempranillo is second).
Tannat is not well-known. It's grown in France, especially in Madiran in the Southwest, and it seemed ready to have its moment as a specialty of Uruguay about a decade ago, though we can't say we see it often these days. We think of Tannat – red Tannat, that is – as a meaty wine that can tend toward heavy with unruly tannins, if not crafted carefully.
We don't picture Tannat as a rosé and certainly not a sparkling rosé, though there's no reason it can't be. So when we opened the Bending Branch 2020 Frizzante, which costs $22, we expected to find a perfectly pleasant, somewhat sweet, generic bubbly rosé. We were wrong. "It's lean, angular and dry," we wrote. "This is a really fine hand. There's some peach on the nose and a bluish tint that's hard to describe. We wouldn't serve this by the pool – we'd serve it with dinner. It's a white-tablecloth rosé with good acidity. They've made a rosé sparkler out of Tannat and kept the varietal. Impressive."
Robert W. Young (photo right), a physician; his wife, Brenda; and their daughter, Alison, founded Bending Branch in Texas Hill Country in 2009. It is located in Comfort, which is north of San Antonio and southwest of Austin. Along with John Rivenburgh of Kerrville Hills Winery, Dr. Bob, as Young is known, is one of Tannat's biggest supporters in Texas. Bending Branch, which sent us samples, makes 20,000 cases of wine, of which about 25% are some form of Tannat. We also liked its red Tannat, which we felt had more structure than most we have tried over the years.
We were eager to speak with Young, who is 74, to ask what kind of sorcery is this. His responses have been edited and condensed for space. Bending Branch ships to most states and we want to emphasize this: Excellent wine is being made all over the U.S. Especially as we emerge from the pandemic, your local winery needs and deserves your support.
What inspired you to found Bending Branch?
I was a physician. I had about 35 years in medicine, the last 14 years in Atlanta. I had the opportunity to sell my practice and my daughter had moved to Texas. We started visiting here and we wanted to have the family close together so we moved to Texas. I am not one to sit still, or not be doing things, doing creative things, new things, and I've always been passionate about wine, particularly red wines. Once I learned that, hey, people can make wine out here, I just said, bingo, I could do this. I enrolled in UC Davis and did the online training in winemaking and got a certificate and learned the academic side and we started looking for property to grow grapes.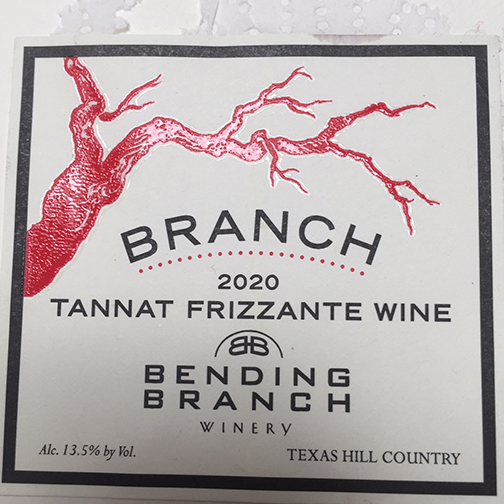 How many acres do you have?
That's sort of a long question. We have 56 acres on the estate. We started planting in 2009 – I put the first Tannat vine in the ground in April or May of 2009. We started out planting different things because Texas is still a very young winegrowing region and it's not totally sorted out which things grow best in various areas of the state. We planted different varieties over about five years, a total of 16 acres. That's the good part of the story. The bad part of the story is that we're in a region that's endemic to Pierce's Disease [which is carried by the glassy-winged sharpshooter]. We had a couple of years of very heavy rain which led to an increase in the sharpshooter population and we got infected. We lost our vines about five years ago. We had to start over, which we're doing now. [The wines are made from Texas grapes except a small number of favorites that Young started making in the early years when Bending Branch needed some California fruit because there wasn't enough grown in Texas. They are clearly labeled. The new plantings are resistant to Pierce's Disease.]
Your Tannats seemed to have more structure and texture than we'd expect. How come?
I have different ways of making wines here. One is whole-berry fermentation. Everything is done by hand. That approach gives you a little bit of carbonic maceration, which brings out fruit a little bit more and helps tame the tannins. The second is cryomaceration. We basically destem the fruit and then we freeze it and we keep it frozen for several weeks, then we thaw it out and we ferment it just like before, in open-top bins. We get about 25 percent more color extracted [from the grape skins into the wine] and about 50 percent more tannins extracted. That creates a little less of a rustic wine. You get a little bit more elegant wine, a little more aromatic. The final thing we do is use flash détente. You heat the grapes up to 185 degrees for a very short period of time – five or 10 minutes -- and then you transfer the must into a vacuum chamber, which rapidly cools it. You essentially double the extraction of the color compounds and the tannins. It makes a big, robust wine that is also well structured.
One of the reasons I do these things in Texas is because of our short growing season we have a dilemma – our fruit gets sugar ripe pretty quickly but you will not have phenolic maturity [which involves tannins] in most years [which can cause bitterness and lack of balance]. With these techniques, we are able to deal with that lack of phenolic maturity.
Natural wine is a big deal these days. Do these techniques make your wine less natural?
No, they're all natural processes. Freezing? Cold? We use heat and cold all the time traditionally in winemaking.
You are particularly interested in Tannat. Why Tannat?
There was a landmark publication in 2006 in Nature by Roger Corder. The essence of the paper was that there is a chemical in red wine that demonstrates protective effects on the vascular system. And that compound is procyanidin, a mid-chain tannin. So I got really interested in that. Then Roger wrote a book called "The Red Wine Diet" and he started studying wines from all over the world in his laboratory for which wines had the most procyanidins in them. It turns out that Tannat is really right up there at the top. So I got even more interested in Tannat because of that. I said I'm a doctor, I am trained in public health. It would be nice if the wine I made had some health benefit.
How much of the Frizzante do you make?
We made 250 cases of the Frizzante, and it's so popular we're doubling production. This was the third year of production.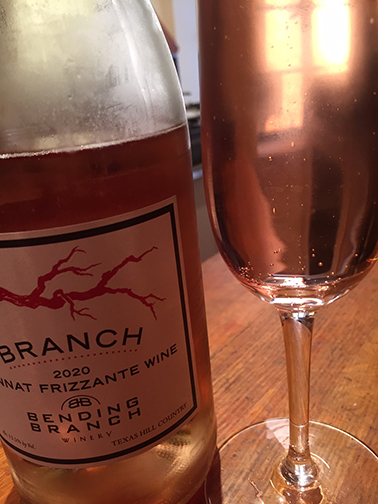 How do you make it?
We pick this Tannat early to get a higher level of acidity in it. We do tank fermentation and we do it temperature controlled and try to have a slow fermentation – this one was 27 days, which is pretty long for a fermentation. We also use a yeast that is known to produce a little more fruity flavors. And also we put French oak staves in the tanks. [The finished wine was injected with CO2 to add the bubbles.]
While wine is produced commercially all over the U.S., we find that not all consumers are enthusiastic about the wines from their own states. How about Texas?
The support from customers in Texas is fantastic. Texans are really proud of Texas-made products and supporting Texas businesses. The support is there. For example, let's take Tannat. When I planted Tannat in 2009 there was almost none in the state. Now it's one of the most grown varietals in Texas. Obviously, people are buying the wine. You have to have local support and open-mindedness to be able to do that. If I had this winery plop down in Napa, I'm sure I'd be selling very little wine because everybody's looking for Cab and Chardonnay.
We live in such a politicized time and Texas seems to be at least as divided as everywhere else. How do you keep politics out of the winery?
We train and instruct all of our staff just not to talk politics or religion. So we just basically don't do it. On the other hand, related to the pandemic – I don't consider it a political issue, but lots of people consider it a political issue. In my career, I ran two state health departments [Arkansas and Kentucky]. I am all about public health. We have been likely the safest place to visit or among the safest wineries to visit because we implemented incredibly strict protocols throughout the year. We've lost a little business because of it because some people come in and say you've got to wear a mask and they turn around and leave. But our approach is let's do what's right. Sometimes doing what's right isn't necessarily the best thing for business, but I don't want anybody to get sick, I don't want anybody to die from this thing. I'm very proud that we have 94 percent of our 34 employees who are completely immunized. I just told our staff the other day if the rest of the world had the same level of immunization that we did, this pandemic would be over.
Dorothy J. Gaiter and John Brecher conceived and wrote The Wall Street Journal's wine column, "Tastings," from 1998 to 2010. Dorothy and John have been tasting and studying wine since 1973. In 2020, the University of California at Davis added their papers to the Warren Winiarski Wine Writers Collection in its library, which also includes the work of Hugh Johnson and Jancis Robinson. Dottie has had a distinguished career in journalism as a reporter, editor, columnist and editorial writer at The Miami Herald, The New York Times, and at The Journal. John was Page One Editor of The Journal, City Editor of The Miami Herald and a senior editor at Bloomberg News. They are well-known from their books and many television appearances, especially on Martha Stewart's show, and as the creators of the annual, international "Open That Bottle Night" celebration of wine and friendship. The first bottle they shared was André Cold Duck. They have two daughters.
Banner art by Piers Parlett