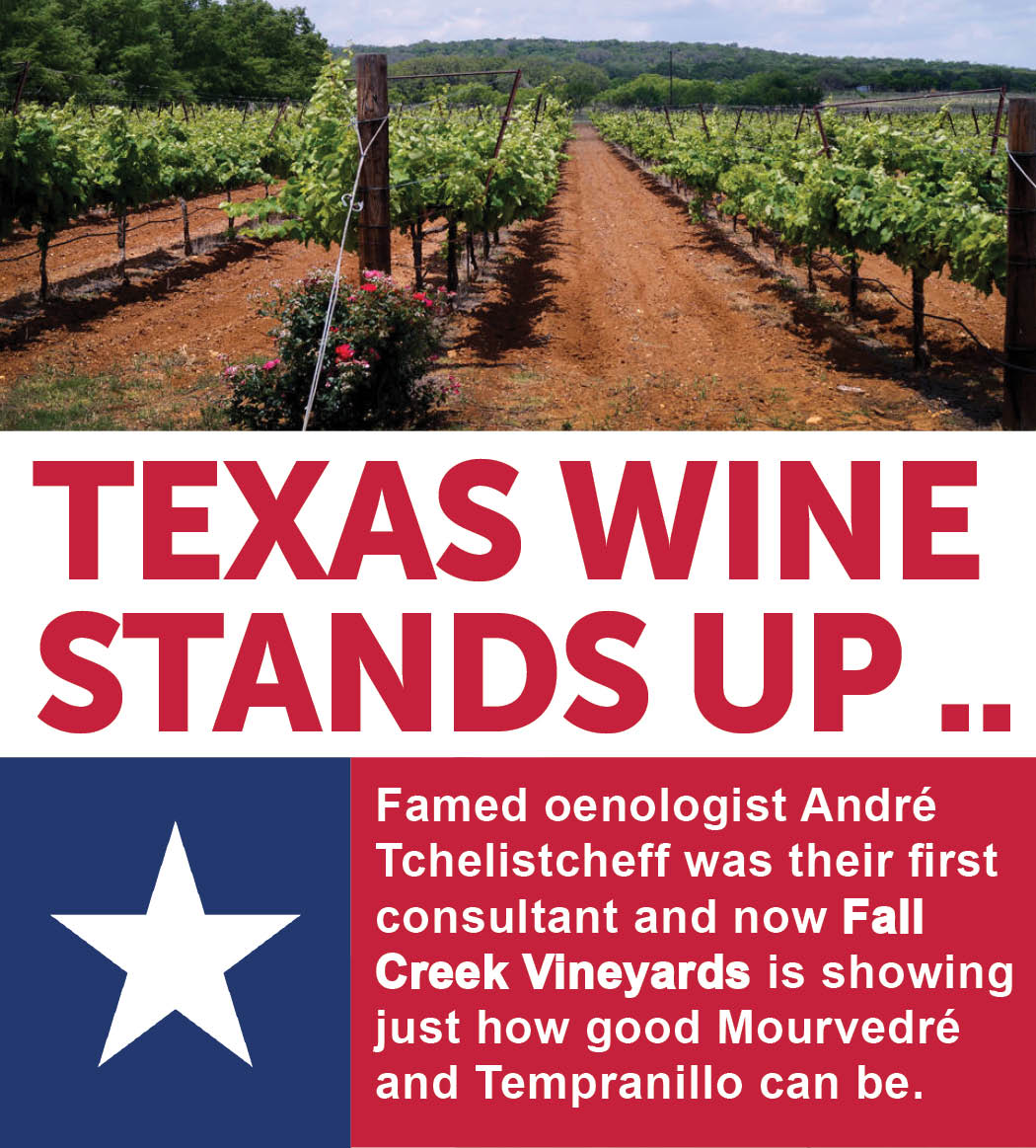 Texas is one of the oldest wine growing states in the United States, with vines planted more than a hundred years before they were planted in California. Some of the earliest recorded Texas wines were produced by Spanish missionaries in the 1650s. Prohibition virtually destroyed the Texas wine industry, which remained dormant until the 1970s. Pioneers like Ed and Susan Auler of Fall Creek Vineyards were the catalyst to that revival. Today, Texas Hill Country, where Fall Creek is located, is the second largest certified Viticultural Area in America with well over 9 million acres and is the second most visited AVA in the US behind Napa Valley. There are over 400 wineries currently in Texas.
Fall Creek Vineyards was the first winery in the Texas Hill Country region to open in 1975. Their original oenologist was the famed André Tchelistcheff. Grape Collective talks to their Chilean Director of Winemaking at Fall Creek Vineyards, Sergio Cuadra, and owner Ed Auler.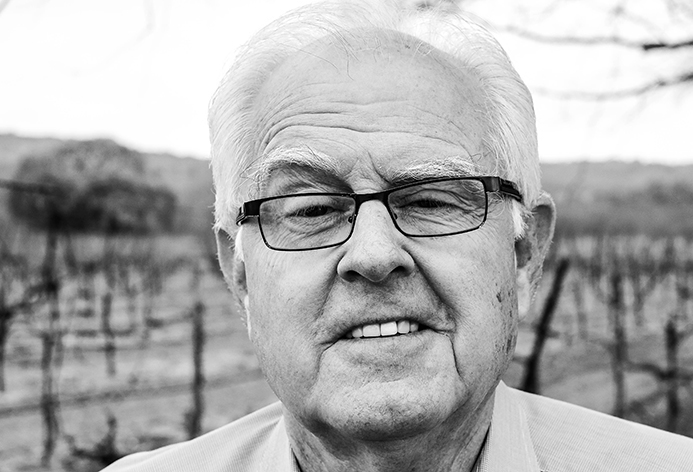 Ed, talk a little bit about the history of the estate. How did you start Fall Creek?

Well, we started Fall Creek because of, as I tell people, low cattle prices. Some people look at me sort of strangely but this land back in these hills has been in our family for many generations. We've been cattle ranching here and elsewhere, and in the 1970s, it became mine. Everything started off fine and then in 1972 the bottom dropped out of the cattle market and I thought, "Oh my gosh, we're gonna have to find something else to do." Not necessarily in lieu of, but in addition to ranching here.

So, about that time, Susan wanted to take a trip to Europe. She was learning about wine and had developed an interest and I really didn't care that much about wine. But we were cross-breeding some of the French cattle breeds over there with some of our Aberdeen Angus here and I thought, "Well, okay, we'll go over and you know, see some of the French cattle and see a few vineyards and such and come on home." Well, as I tell people, we spent three days on French cattle ranches and three weeks in French châteaux, fell in love with wine and that was the end of me not caring about it.

But what I was so struck by was ... and so many regions, certainly not all of them, but so many regions of Europe, how similar the growing conditions seemed to be, both from the soil and climactic standpoints. I thought, "Gosh, if they can do that here, why can't we do this at home?", because we loved what we saw over there. I remember Susan saying, "Well somebody would have probably done it if they could have." And it turned out somebody did do it. It was the Spaniards in the 1600s on the Rio Grande, far to the west of here, who actually had vinifera growing and apparently vinifera of quality according to the scant history that we have. But that was lost in history because Spain didn't want any grapes or olives in the New World. So it was really only the early Spanish missionaries producing vineyards here long before California.

But anyway, to cover many years, it turns out that with a few very minor exceptions, no one had really tried growing high-quality grapes here in Texas until the 1970s. That's when a handful of people like myself, plus UT and A&M and a few others, got the idea. Well you know, the problem or the challenge was, so many people think Texas is homogenous. We've got about every kind of landform known to mankind here, every kind of soil. So it looked like there were three regions, the Hill Country, the High Plains and the Trans-Pecos areas. It looked promising, and so we started here in the hill country at first, others started on the high plains, some started out in the Big Bend, Trans-Pecos area, and we were very encouraged by what we saw.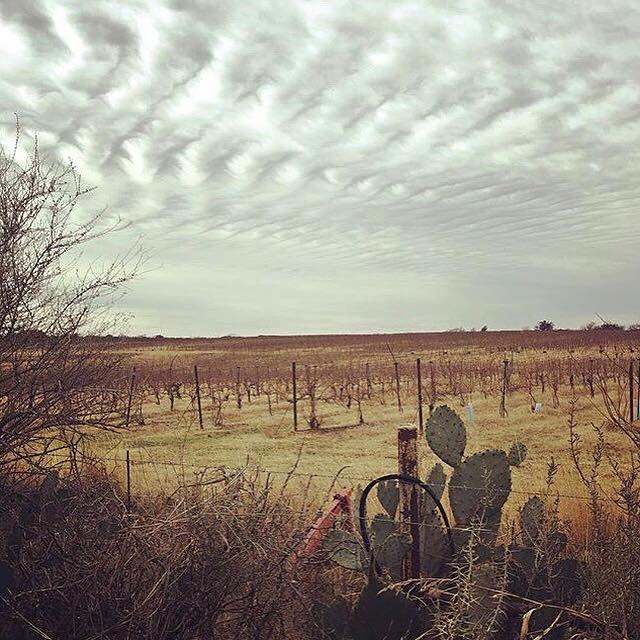 We planted our first vines in 1975, opened a small winery in 1979, and then decided to really get with the program. We built this structure, which is an effort to get some of the best European historical messages with the California technological, adapted to our Texas environment, here in what we thought was very unique microclimate and soil conditions. This soil here was brought down by the Colorado River. Colorado River in times past, eroded these limestone, sandstone and granite hills, dumped this soil here in this valley and left a soil very reminiscent of many of the ones we saw in Europe, so that was what really gave us the idea.

The second thing was, well yeah, Texas is hot, but some places have cooler nights. We have cooler nights here because of the prevailing winds off of Lake Buchanan. We thought, "Well with these two factors, we'll see what happens." We gave it our all, and, when was that? Started in 1975, here we are, 2018.

Ed, when you got started, you brought in André Tchelistcheff who's one of the great names in American wine. First, talk a little bit about who André Tchelistcheff is.

Well André Tchelistcheff was the man who, in my opinion, put high-quality California wine on the world map. There was a lot of wine being made in California before him, after him there was a lot of incredible wine being made and I think he was the catalyst. He's been recognized for that.

When we planted our first Cabernet and Merlot here at Fall Creek, from our third leaf vines, a friend of mine wanted to take the wines to André Tchelistcheff to review. I thought, "Good lord, these are young vines in a new area, and we're gonna have the finest winemaker in America?" He said, "Yeah, let's go do it." I thought, "Well, this is really scary."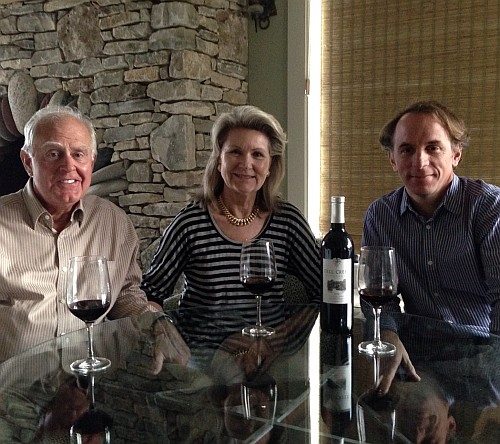 (Photo Ed, Susan Auler with Sergio Cuadra)
So anyway, we went to California, took him some samples, and André, as anyone who knows him knows, was a small man and had this thunderous voice. When he was tasting the wine, he got this big smile on his face and yelled, "Plant more, plant more." Then with a twinkle in his eye, he said, "And if you would like, I would be your consultant." So we said, "Yes, sir. We would like that."

So it all started with that story, and we were very fortunate to have come to Texas several times, and we went to California several times before his passing. But he really taught me a lot and it left a mark. One of our wines this year, we're going to be dedicating in his honor, so you know, it's a very warm spot in our hearts that we have for him.

What did André Tchelistcheff do for you here at Fall Creek?

André Tchelistcheff was one of our first consultants. He taught me a tremendous amount about red wine and red winemaking, and some white winemaking tricks too, but he was very humble in a way. He said, "I don't have all the answers, but I think I can help you ask the right questions and we can find those answers." So, it was a very interesting odyssey, because we started doing some things very differently than what we had done, but the results were very rewarding. One of the things that he wanted us to do, he was extremely impressed with Bordeaux varieties here in Texas. So he said, "What I really want you to do, is each year, if you have some special Bordeaux varieties, set them aside, let them develop and then later blend them into the best wine you can make. Don't be concerned about the varietal, just make the best wine that you can make."

Well, the Fall Creek Meritus, which has been regarded as our flagship wine over the years, was made in just that manner. So we don't have it each year, there are some years we skip. In fact, we had three years in a row that we didn't produce one, and we've had three years in a row when we have produced one. So it's all related to vintage and the quality of the wine, but we've had the Meritus wines that have ranged as high as 93% Cabernet, and we've had them as high as 80% Merlot. We've had some Petit Verdot, Cabernet Franc, Malbec in them and we've had them with only the Cabernet and the Merlot in it. So we let the grapes do the talking. This was what André always said, "Don't force it. Let the wines speak for themselves." That's what we've done, and we're very happy to be offering our 2015 Meritus as a tribute.


Take a 360 degree virtual reality tour of Fall Creek Vineyards. This experience only works in certain browsers including Google Chrome. You can also experience the VR tour directly on Youtube.
...
People know Tempranillo as the grape of Texas in some respects. Why do you think Tempranillo has become such an important grape here?

Well, if you go to Rioja in Spain, Rioja region, it becomes fairly obvious. By the way, Fall Creek, we believe we were the first ones to plant Tempranillo in the state, but we lost it in a freeze in 1990. There was a devastating freeze here, far colder than many on record. That was until a few years ago when we started working with the Salt Lick vineyards that we got back into the Tempranillo.

But if you go back and look at Rioja, as I say, you drive around, you understand why the Spaniards felt at home here. The soil's the same, the hills look the same. As I tell people, the weeds growing on the side of the road look the same. I mean, it's almost like you're home. So the grape, which does so well, as we know, in Rioja, is doing extremely well here in Texas. A lot of people think it's Texas' top red grape, in this moment I think it probably is and it may be for the long haul. Mourvèdre is going to give it a real run for its money, the Mourvèdre is absolutely producing incredible results here in this state, especially for the vineyards that we're working with. Don't forget the old traditions, the Cabernet Sauvignon and the Bordeaux varieties.

A lot of people say they don't belong here. Well, you know, when we can win gold and double-gold medals in San Francisco and Los Angeles with them, I beg to differ. So they're all gonna be running a pretty tight race, but Tempranillo, Mourvèdre and Cabernet and Merlot and Bordeaux varieties grown in the right place, have got a fantastic future for Texas.
Christopher Barnes: Sergio, what does Texas wine have to do to become part of the larger, American wine conversation? How does it get its name out there?
Sergio Cuadra: Well, to me, it is to focus on quality, quality and quality. We have so many good assets in Texas. Soils, the weather, we have gone through some details. The varieties have shown to be very well adapted to the conditions there. We are producing world-class wines. The more the wineries concentrate on those high-quality wines and, so the more of those wines are brought to the markets, I think we can make a statement about how high we can reach in terms of quality.
We are, actually at Fall Creek, concentrating on a higher-end tier of wines, of different varieties and with just using what Mother Nature's giving us over there.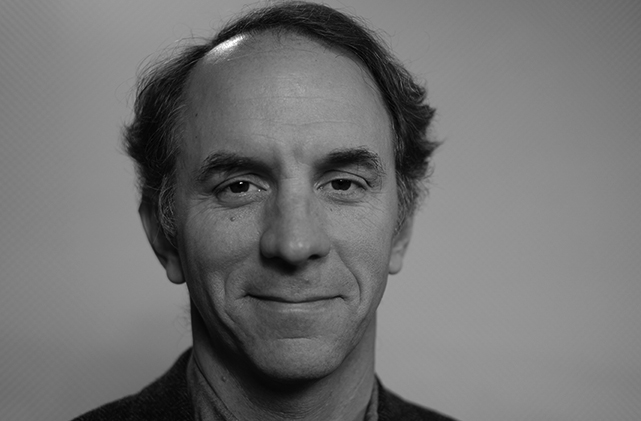 Since you've been making wine in Texas, what have you learned? You came in with some ideas about how to make wine in this climate, what have you learned since then?
Yes. You bring all your information with you, but I think that you need to take it slowly, hear, feel and interpret what it is that's going on here. So, I expected many different things, like, higher alcohols, for example. Yes, hot weather, high alcohols. Not necessarily. That depends on you picking the grapes at the right time. I expected that, maybe, due to the proximity of the ocean, some more humidity, for example. Chile is very dry, so, I expected that. Well, none of that happened and anyway, I think that you have to, and this is my view, to humbly understand what happens here to try to use some of your tools, so to speak, into transferring what is being gathered into the glass that somebody is having. So, the winemaking has been turning to a more gentle sort of winemaking, in terms of extraction. Back in a cool region, I would say, extraction is sometimes maximized. Here, we don't need to go to extremes, and better yet, it's like understanding what the grapes have to show. That goes into pump-over regimes and all that and temperature management, into something more gentle. I would say that that's the change, if you like, that I have made approaching the winemaking part.
What kind of wines are you making right now at Fall Creek, Sergio?
Well, on the white wine side, we have a Sauvignon Blanc, a Chardonnay, a Chenin Blanc. We also make a rosé out of Grenache. On the red side is a blend of Cabernet and Merlot, Tempranillo, what we call GSM, you know, Grenache, Syrah and Mourvèdre, which has been highly successful. And then two different blends of Merlot and Cab. Again, cooler weather varieties that are giving us great wines. That's more or less the spectrum that we're covering.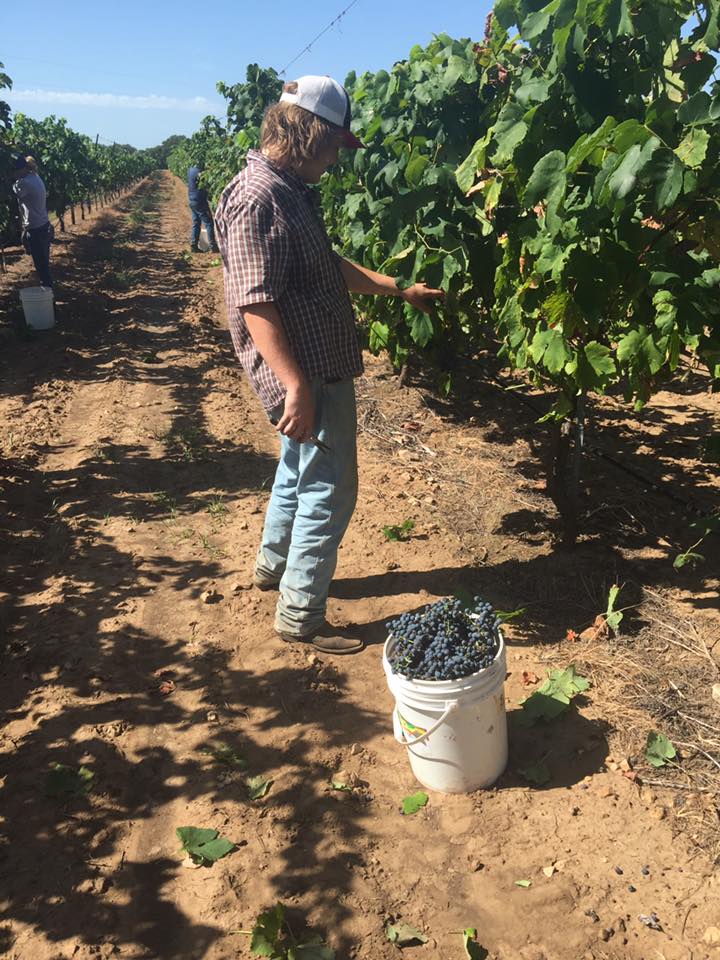 There were some issues around being able to bring in wines from California to blend in and not have to state it on the label. Is that correct?
It has been a discussion within the industry. The federal law that applies to, I guess, the U.S., allows you certain percentages that you can add to the local wine and still call it local. It may affect people in wineries, not us, because it's not like you can find your 25% of something and just add it there.
In the kind of wines that we're making, by definition, you can't find those elsewhere. So, it's a discussion within the industry. I think we're going to come up with something. It's the current federal law that's in place, but it's something that shouldn't be an issue due to the segment that we're aiming to. The bulk wine that is available out there, is that. It's the lower shelf kind of wine and that's a different thing. We're focusing on quality and by definition, you can't get something similar to that.
Sergio, Texas is not a state most people associate with making wine. How long have people been making wine in Texas and what kind of wine is getting made?
I would say that wasn't the case a long time ago. There was a thriving industry before the Prohibition. It was even one of the commercial activities of Texas. After Prohibition it all went dormant, so to speak. In the mid '70s, it all started again. Fall Creek Vineyards with Ed and Susan Auler, among others, started the industry again in 1975, by planting those first vines, in the Texas Hill Country. Actually, Texas Hill Country wasn't an AVA and there was a lot of legislation to be written, because it was new activity. That was kind of interesting to note.
Well, that was the '70s. It's been 40-some years. Now we have close to 400 wineries in Texas. And the Texas Hill Country, as a wine destination and a wine tourist attraction, is the second most visited wine destination, just behind Napa Valley. Yes, it's already the second. And that's right in the middle of Texas and that, when we show the map and then where the Llano Uplift is and the hills are, that's where it's all happening now.
Sergio, what are the grapes that grow best in Texas?
Well, it's pretty open and that's a very interesting feature of Texas, but of course, warm weather varieties have shown to do well, including Mourvedré and of course Tempranillo. Tempranillo is the one highlighted variety. But, again, we can include more varieties due to the adaptation that they go through due to the heat.

For more on Texas wine check out Frederic Koepel's Texas Wine Pioneers on Grape Collective.