Pinot Gris / Pinot Grigio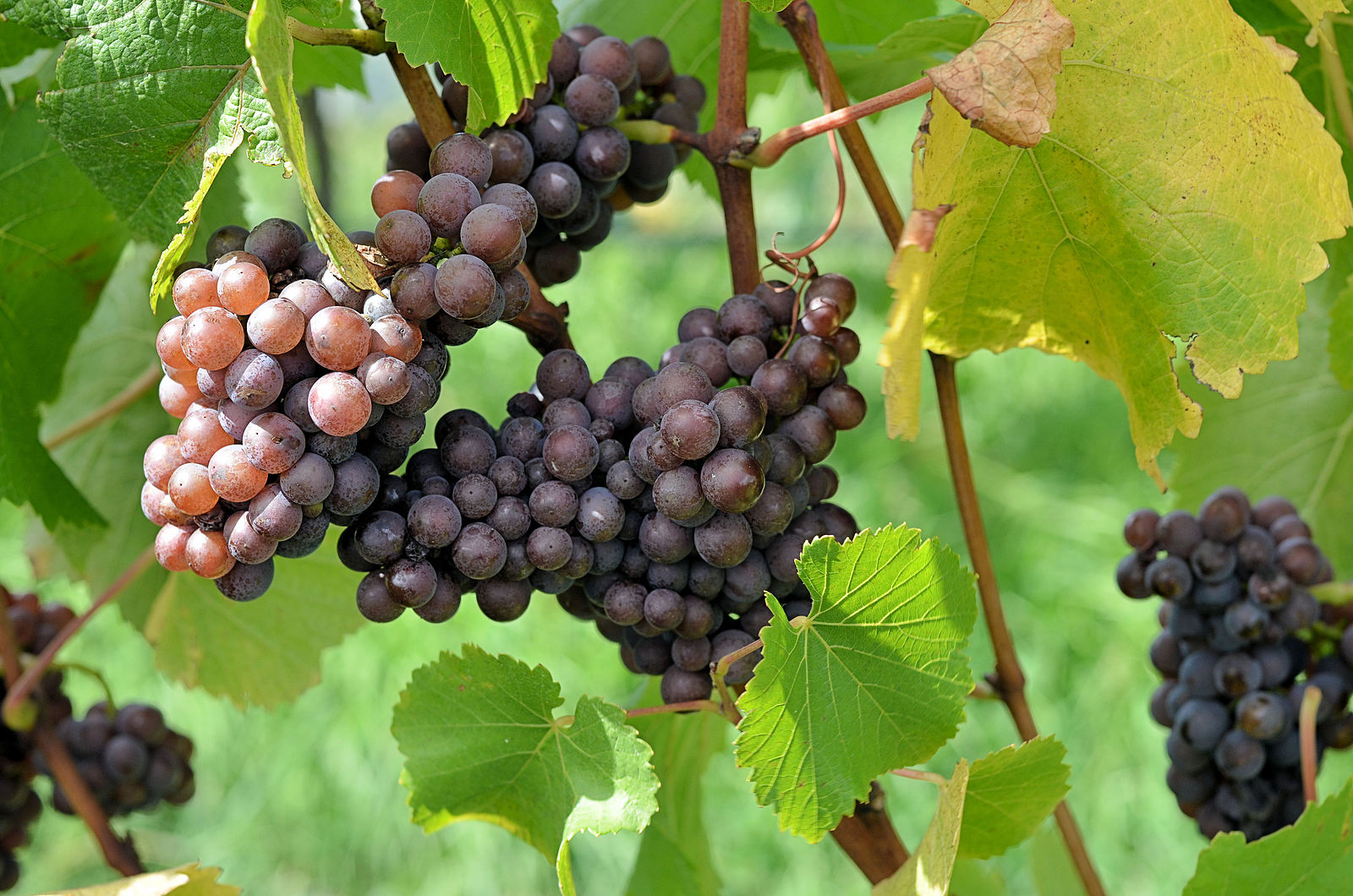 (Pronounced PEE-noh gree / PEE-noh GREE-joe)

Pinot Gris is a white wine grape variety thought to be a pink-skinned mutation of the Pinot Noir grape. The word pinot is French for pine cone, and likely refers to the pine cone shaped bunches in which the grapes grow. Gris means gray in French, and refers to the pale grayish brown sheen the grapes take on. Pinot Gris originates from the vineyards of the Burgundy region of France, but is now grown all over the world. It is the most popular white wine produced in Italy, where it is known as Pinot Grigio, and flourishes in the northern regions of Alto-Adige, Veneto, and Friuli. Although Pinot Grigio is in fact the same grape as Pinot Gris, it exhibits certain stylistic differences in cultivation and fermentation that produce a wine that is crisper and more acidic than Pinot Gris.
The Pinot Gris/Pinot Grigio grape is occasionally seen as a blending component, but it is normally used to produce varietal wines. Flavors and aromas can vary depending on the region where it is grown and the winemaking style employed. Regions such as Alsace and Oregon produce richer, fuller-bodied Pinot Gris wines that are lower in acidity with a floral bouquet and spicier taste with hints of citrus fruit, tree fruit, almonds and honey. In contrast, Italian Pinot Grigio and California Pinot Grigio are recognized for being light-bodied wines with vibrant, crisp acidity and notes of peach, melon, pear, apple and lemon. While Pinot Gris is a bit more suited for aging, Pinot Grigio is best consumed when fresh and young.
Pinot Grigio is normally served chilled, and makes a perfect cocktail wine as its crispness readies the palate for food. Because its light, refreshing taste does not overpower, it is considered an ideal choice to serve with fish and seafood. While a lighter fish dish such as grilled shrimp pairs well with Pinot Grigio, try a fuller-bodied Pinot Gris with heavier seafood dishes like seafood in cream sauce. Pinot Gris/Pinot Grigio also pairs well with a variety of chicken dishes, raw fish like tuna tartar and ceviche, quiche, creamy pastas, aged Gouda cheese, spring vegetables, and salad. For recipes to enjoy with Pinot Grigio, see "http://www.foodandwine.com/slideshows/pinot-grigio-pairings".
INTERESTING FACTS:
Pinot Grigio wines are generally intended for consumption within a year or two of harvest. Lengthy cellaring is neither required nor suggested.
David Lett from Eyrie Vineyards planted the first American Pinot Gris vines in Oregon in 1966.
The grape thrives in New Zealand and is one of the five most planted varieties in that country.
The best Pinot Grigio is produced in the cooler climate of northern Italy.
Pinot Gris is known as Rulander or Grauer Burgunder in Austria and Germany.
White wine is the preferred option for migraine sufferers since it is low in the headache-inducing compound tyramine, unlike many red and rose wines.