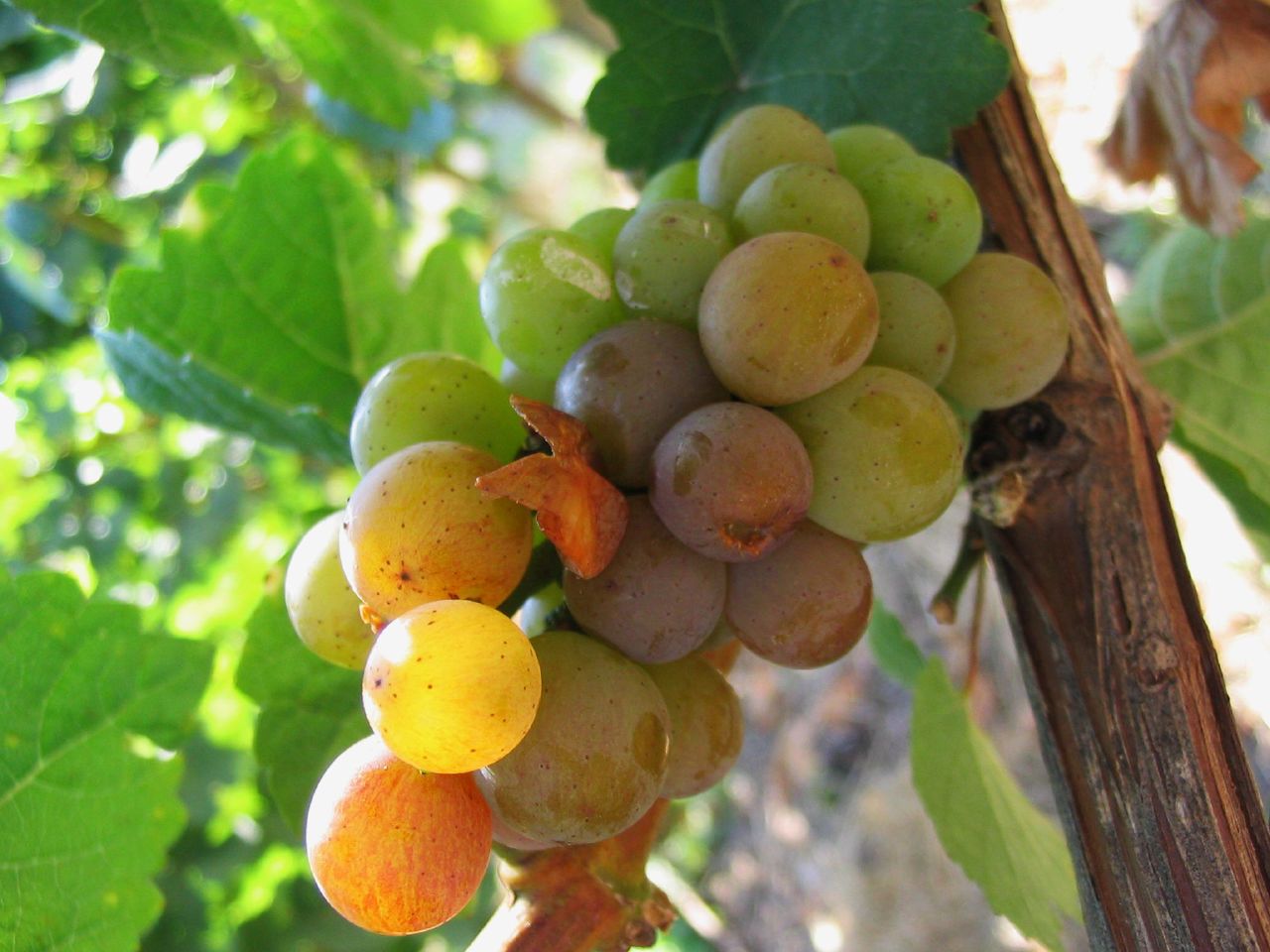 (Pronounced REES-ling)

Also known as Johannisberg or white Riesling, Riesling is a white grape varietal indigenous to the Rhine region of Germany. It is a light skinned and aromatic grape and is commonly thought to be one of the world's finest white grape varietals along with Chardonnay and Sauvignon Blanc. The variety is widely planted in the Mosel, Rheingau, Nahe, and Pfalz wine areas of Germany, but is also grown in California, Washington State, the Alsace region of France, Austria, Australia, New Zealand, and Canada.
Riesling is known for it's expressive and alluring bouquet, which suggests flowers, green apples, grapefruit, peach, and honeysuckle blossoms. While many associate Riesling with sweet wine, it actually produces a wide array of wines ranging from dry and complex to very sweet. Its naturally high acidity gives it a fresh, crisp taste, and even the sweeter styles are not too thick or syrupy. Riesling is affected by the climate and soil, or the terroir, of the region in which it is grown. For example Californian Rieslings tend to be drier and softer and may have a melon-like taste, while German Rieslings are generally sweeter, more tart, with a peach, apricot, or grapefruit flavor.
Because of its balance of acidity and sugar, Riesling is considered a versatile and food friendly wine. Dry Riesling is an ideal wine for pairing with seafood like lobster, oysters, or battered fish. It also complements chicken, pork, and light pastas, as well as vegetarian dishes. Sweeter and off-dry varieties go well with slightly sweeter food such as sweet barbeque sauces and fruit chutneys, and vegetables like corn, yams, turnips, and parsnips. The sweeter Rieslings make an excellent match for many Indian and Chinese dishes as well. Both varieties of Riesling are great with duck, goose, turkey, game birds, ham, sausage, and cold cuts, as well as spices like cinnamon, clove, ginger, cumin, and curry. While dryer Rieslings should be served cool at 47 to 52 degrees Fahrenheit, the sweeter varieties are served a bit warmer.
INTERESTING FACTS:
There is a classification system to arrange Riesling wines by their sweetness. From driest to sweetest, they are Kabinett, Spätlese, Auslese, Beerenauslese and Trockenbeerenauslese. These whites range from the drier, crisper style to the very sweet, dessert wine style.
Riesling wines are pure varietals and are rarely oaked.
Certain Riesling wines display notes of petroleum. During the aging process a compound is created that is thought to be the cause of the petroleum note.
The priciest Riesling wines are late harvest dessert wines, produced by letting the grapes remain on the vines well past regular harvesting time.
Rieslings are not suggested for pairing with red meat or black pepper, as both have a lot of flavor that will overpower the wine.
In Shakespeare's Hamlet, the Danish court gets drunk on Riesling wine every night.