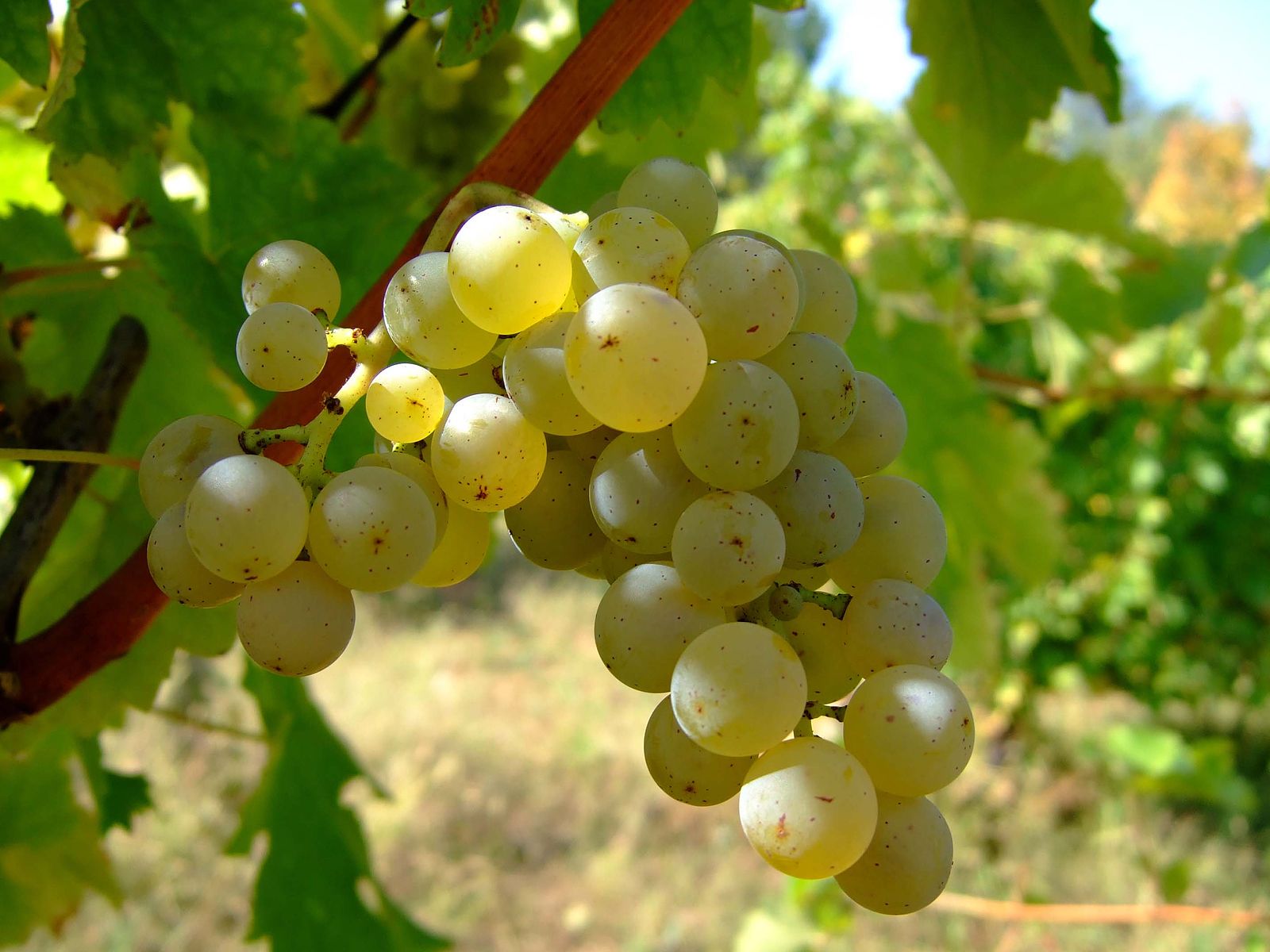 (Pronounced So-Vin-YAWN-Blonk)

Sauvignon Blanc is a versatile white wine grape variety originating from the Bordeaux region of western France. The grape is commonly associated with the Loire Valley for its important role in Sancerre and Pouilly-Fumé. It is planted in many of the world's wine growing countries, and has flourished in the Marlborough area of New Zealand, Sonoma and Napa Valley in California, northern Italy, and the Casablanca and San Antonio valleys of Chile.
Sauvignon Blanc produces wines that are dry, crisp, and refreshing with zesty citrus flavors and undertones of grassiness. When introduced to oak during barrel aging, it can take on creamier notes of vanilla, spice and smoke. The flavor varies depending on the climate and soil where it's grown as well as the winemaking techniques used. In the Loire Valley, expect dry, vivid wines with hints of grapefruit and gooseberry. The New Zealand version is similarly dry and intense, but also herbaceous and tangy with flavors of grass and tropical fruit. South Africa and Chile generally produce Sauvignon Blanc with noticeable mineral notes. In California, Sauvignon Blanc will typically fall into two styles. There is the New Zealand inspired version that is recognized for its ripeness and tropical citrus fruit flavors. The other style is Fumé Blanc, a name coined by winemaker Robert Mondavi in 1968 in honor of Pouilly-Fumé. At that time, Sauvignon Blanc had not been especially well received in the United States by winemakers and consumers alike. By cultivating a particularly impressive batch of Sauvignon Blanc grapes and renaming it, Mondavi successfully transformed the image of Sauvignon Blanc in the United States. Fumé Blanc wines are subtle and elegant, with flavors of melon as well as tart fruits like green apple and gooseberry.
The high acidity of Sauvignon Blanc makes it a wine that is very food-friendly. It pairs well with light fish, shellfish, white meat, pork, veal, and green vegetables like bell peppers, fennel, and spinach. It complements mildly acidic cheeses like sharp cheddar, chevre, Greek feta, and Pecorino Romano as well as dishes using leafy herbs like basil or cilantro. Sauvignon Blanc is also a great choice for foods that are fried, aged, grilled, and smoked. Foods to stay away from with Sauvignon Blanc include red meats, creamy or buttery dishes, and Asian cuisine.
INTERESTING FACTS:
The grape's name is likely derived from the French words sauvage, meaning wild, and blanc, meaning white.
Sauvignon Blanc is usually consumed when young and fresh, as certain varietals take on notes of asparagus and peas when aged.
Along with Riesling, Sauvignon Blanc was one of the first wines to be bottled with a screw cap rather than a cork.
In the Sauternes region, the grape is blended with Sémillon to make the late harvest wine, Sauternes.
A newer clone of Sauvignon Blanc that is increasing in popularity is Sauvignon Musqué, which produces a very aromatic, floral wine.
Sauvignon Blanc is generally an affordable wine, rarely surpassing $50 a bottle.