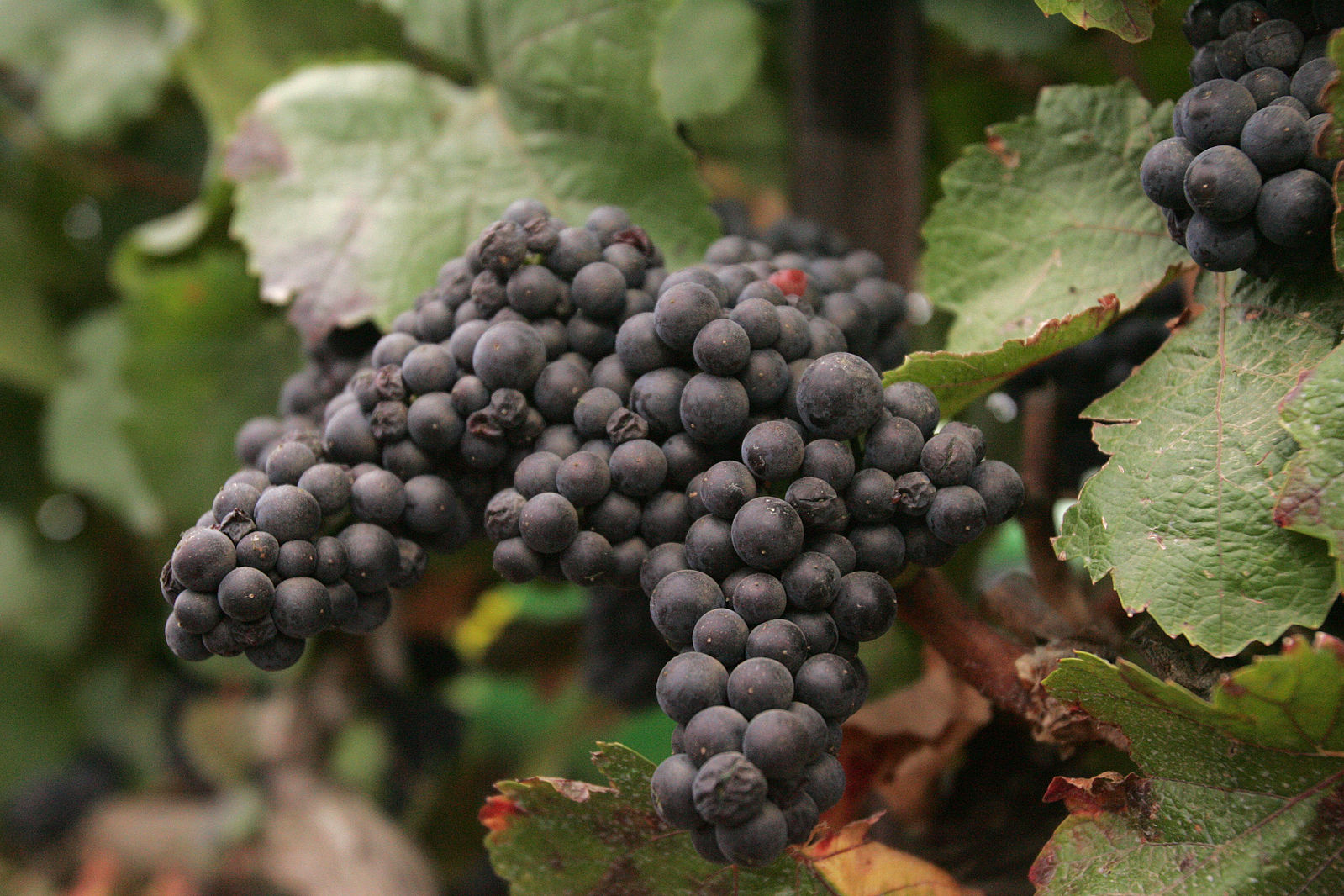 (Pronounced See-rah / Shih-RAHZ)

Syrah is a dark-skinned red grape variety widely planted in wine-growing regions throughout the world. Although its origins have been disputed, it flourishes in the Rhône Valley of France, the Columbia Valley of Washington State, and Australia, where it is known as Shiraz and is considered the country's national grape. As one of the most diverse and versatile red wine grapes, Syrah is used to make single varietals as well as blends. It is the primary grape variety used to make the famous peppery, earthy red Rhône wines of Côte Rotie and Hermitage, and is an important component to most Rhône blends, including Chateauneuf du Pape, Gigondas, and Côtes du Rhône.
From easy drinking and fresh to complex and full-bodied, Syrah is capable of producing an array of different wines. The typical style and flavor profile of Syrah include dark fruits like blackcurrant, cherry, and plum, as well as notes of pepper, tobacco, oak and spice. Flavors may vary depending on the climate and soil type of where the grape is planted, in addition to the winemaking practices chosen. The moderate climate of the northern Rhône Valley will produce wines that are medium to full-bodied, dark and earthy, with notes of blackberry, black pepper, and mint. In hotter climates like the Barossa Valley of Australia, expect full-bodied, rich Syrah with intense berry and jammy fruit flavors and hints of spice, licorice, and leather.
As an earthy, fruity red wine, Syrah pairs well with red meats, lamb, sausage, roast pork, barbeque, and game meats like venison or pheasant. Also try it with stews, chili, spicy pizzas, and dishes with lots of black pepper or strong herbs. Vegetarians can enjoy it with grilled vegetables like portobello mushrooms, eggplant and zucchini. Because of it's high alcohol content, it is not recommended with extremely spicy food or lighter fish dishes.
INTERESTING FACTS:
Some believe the Syrah grape originated in the ancient Persian city of Shiraz, and was then brought to Rhône.
In 1999, DNA profiling proved Syrah to be a genetic cross of two grapes, the white mondeuse blanc and the black dureza.
Syrah should not be confused with Petite Sirah, which is a completely different grape.
More than half the world's total Syrah is cultivated in France.
Immigrant James Busby, who brought vine clippings with him from Europe, introduced the Syrah grape into Australia in 1832.
Because of their high tannin content and concentrated flavors, Syrah wines respond very well to lengthy bottle aging and tend to improve over decades. Syrah is a wine that can easily last 30 years.