Tempranillo / Tinto Fino / Tinta Roriz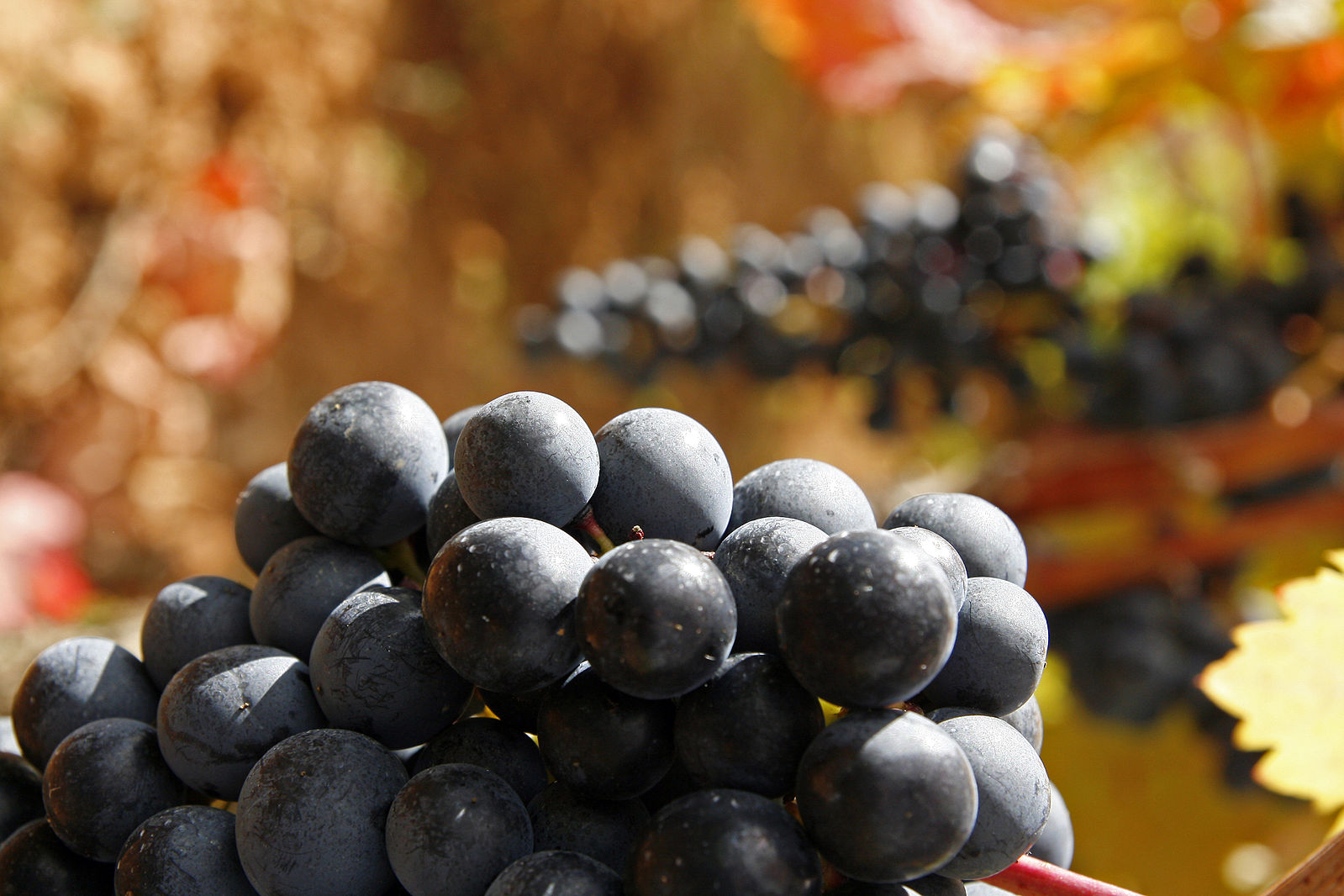 (Pronounced tem-prah-NEE-yoh)

Tempranillo is a thick-skinned black grape variety native to Spain and is used to produce some of the finest red wines of Spain and Portugal. It flourishes in cool, humid climates and higher altitudes, and tends to have a temperamental nature making winemaking a challenge. Meaning "little early one," Tempranillo ripens earlier than other varieties and has a relatively short growing season. Although it is considered Spain's "noble grape" and is the primary grape used in Rioja and Ribera del Duero wines, Tempranillo is also grown worldwide and thrives in California, Argentina, and Australia.
The Tempranillo grape is versatile and vibrant, and typically produces full-bodied red wines with ripe red fruit flavors like strawberry and plum. In comparison to other red grape varietals like Cabernet Sauvignon or Pinot Noir, Tempranillo has a relatively neutral or vague flavor profile. For this reason it is frequently seen as the base variety in blends, often combined with Grenache (Garnacha in Spain), Carignan (Mazuelo in Rioja), and Graciano. It is most famous for the rich dark red wines of Rioja, where extensive oak aging adds complexity and notes of vanilla, coconut, cedar, and spice. There are a variety of different wine styles within Rioja as well, ranging from older more traditional styles to lighter, more acidic styles. The Tempranillos of Ribera del Duero are typically darker and more powerful than most Riojas, and generally see less oak aging.
There are numerous options for pairing Tempranillo with food. It is suitable for pairing with most meat dishes, especially lamb and pork loin, beef short ribs, roasted chicken, and stronger tasting fowl. Try it with hamburgers or filet mignon. Mildly spicy foods including many Cajun and Indian dishes pair well with Tempranillo. It will also complement hearty stews and roasted vegetables. In general, foods to avoid pairing with Tempranillo include cheese and mild fish, as well as dishes with a heavy acidic component like lemon juice, tomato, or vinegar.
INTERESTING FACTS:
Tempranillo dates back to before the time of Christ. It's been grown on the Iberian Peninsula since the Phoenicians settled it in 1100 B.C.
In the Douro Valley of Portugal, the grape is known as Tinto Roriz, and is used to produce complex and fragrant varietal wines. It is also a key blending grape in fortified wines, or Port.
Tempranillo is blended with Cabernet Sauvignon to produce expensive and refined modern Riojas, however Cabernet Sauvignon is prohibited in the Appellation and cannot be included on the bottle label.
In California, Tempranillo is grown for grape juice, and is called Valdepeñas.
The soils found in the High Plains and Hill Country areas of Texas are very similar to those of northern Spain. Tempranillo has been well received in Texas and is now considered the state's signature grape.
Extremely extensive aging was epitomized by Marqués de Murrieta, a winery that in 1983 released a 1942 wine called a Gran Reserva.