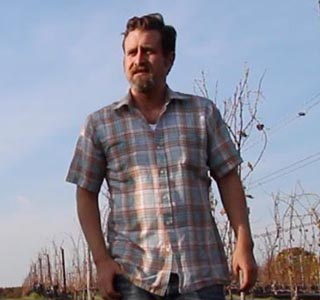 Our Story
"A good wine gets better the more you know about it"
Telling the stories behind the bottles is at the core of Grape Collective's mission, but we also want to bridge the gap between reading about a wine and drinking it. We're ending the wild goose chases: You can buy the wines we write about right here on our site.

Yes, this will be a for profit undertaking -- mixing journalism with commerce. Writers are given the latitude to write about the wines they enjoy, subject only to the following restriction: the wines covered need to be available for purchase. In some cases Grape Collective will purchase the wines and make them available for sale and in other cases we will link to retailer who has the wines available for sale.

Our firm belief is that a good wine becomes better the more you know about it. So we will cover as wide a swath as possible, from obscure, eclectic subjects such as Californian Ribolla, to the more tried-and-true offerings, like Brunello. We will offer a platform for emerging talent within the wine world, with innovative tools and experimental approaches to telling their stories.

We look forward to learning and drinking with you.
Grape Collective New York
2675a Broadway, New York, NY 10025
Grape Collective Montclair
620 Valley Rd. Montclair, New Jersey, 07043
SOME STATISTICS ABOUT US