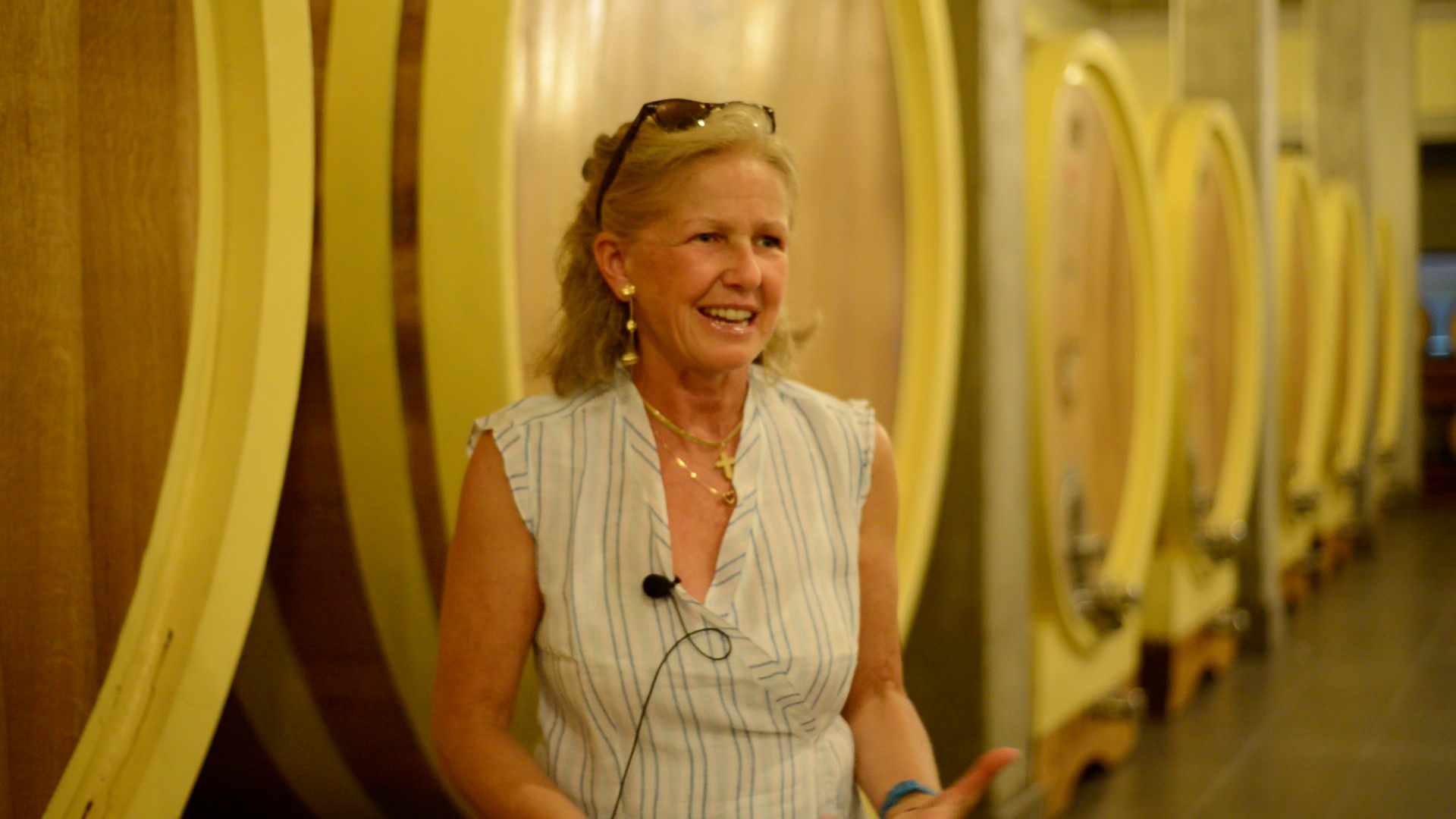 Video interview with Elisabetta Gnudi Angelini, owner of Caparzo in Montalcino, Italy.
"Caparzo wine is again a very traditional wine. We don't use barrique, absolutely not. We use only big barrels, like in Altesino. And absolutely the fruit is there - you can find little small red fruit in the smell and the color - so transparent, so beautiful, I love it. This is Sangiovese color.
Caparzo is a big winery. And there a lot of vineyards around this area and also in four different spots in Montalcino. Caparzo makes right now around 160,000 bottles of Brunello and when I am talking about Brunello of course I am talking about the reserva and La Casa, our cru - that is made in Montosoli and it is our special cru. And we do about 170,000 bottles of Rosso di Montalcino and in Caparzo we do a Super Tuscan. Of course Sangiovese is in every wine I do. I am in love with Sangiovese. Sangiovese is so unique. It is so faithful to us."
Other Montalcino videos on Grape Collective:
See a video with Alessandro Bindocci, winemaker at Il Poggione
See a video with Andrea Cortonesi, winemaker at Uccelliera
See a video with Violante Gardini of Donatella Cinelli Colombini
See a video with Cristina Mariani-May, co-CEO of Banfi Vineyards
See a video with Elisabetta Gnudi Angelini, owner of Altesino
See a video with Alessandro Brigidi, general manager of Casanuova delle Cerbaie