Editor's Note: The Tippler Ten is a guide to the ten best places to wine and dine in a specific city or region according to a tried and true local expert.
We go international for this installment thanks to Alfonso Cevola of On The Wine Trail in Italy. With an emphasis on where the locals go, enjoy this ten treasures of Italian cuisine.
Street Food in Palermo
"Not a restaurant per se but a not-to-be-missed experience. Palermo is one of the great street food cities of the world."
1. Da Vittorio in Porto Palo di Menfi in Sicily
"One of the best meals I have had this year. Seafood. Little hotel attached. The menu is the sea, right outside the window. Great Sicilian wine list."
2. Cesare al Casaletto in Rome
"Thanks to Katie Parla and Hande and Theodor Leimer for this tip. Locals place, very simple, great wine list, lots of natural wine."
3. Osteria Giulietta e Romeo in Verona
"My go-to spot when I am in Verona and have free lunch time. Not touristic. Simple. Wonderful. Get the Bigoli al torchio con ragù d'Asino."
4. L'Aquila d'Oro in Ciro, Calabria
"Try and find this one. Paolo Librandi took me here and we had an amazing meal. Four tables, seating 18 people."
Image via Trattoria Vecchia Sorni.
5. Trattoria Vecchia Sorni in Sorni di Lavis, Trentino
"Again, small trattoria serving local fare. Worth a trip to Trento, although there is lots to do there, so why not go anyway? Again, simple food."
6. Ristorante Bovio in La Morra, Alba
My fancy place in Piedmont. Not the only one, but had a great meal there last year. From the folks who used to run Ristorante Belvedere. Great wine list, classic food. Worth every centime.
7. Bar e Caffé Gallina Luigi in Valdobbiadene, Veneto
"Paolo Bressan, a young wine importer, took me here. No sign. Luigi is the stuff of legends. Seasonal, simple, wonderful."
8. Puerto Baloo in San Benedetto del Tronto, Marche
On the water. Amazing crudo and any number of dishes come from the day's haul. Pasta to die for. Local wines (as they should be) from Marche and Abruzzo.
9. Ristorante Bar Sport in Cisano Sul Neva in Savona
"Fausto de Andreis of Le Rocche del Gatto took us to his sister's Sport Bar for real Ligurian home cooking. Great with his Pigato. Again, nothing fancy, but unforgettable food."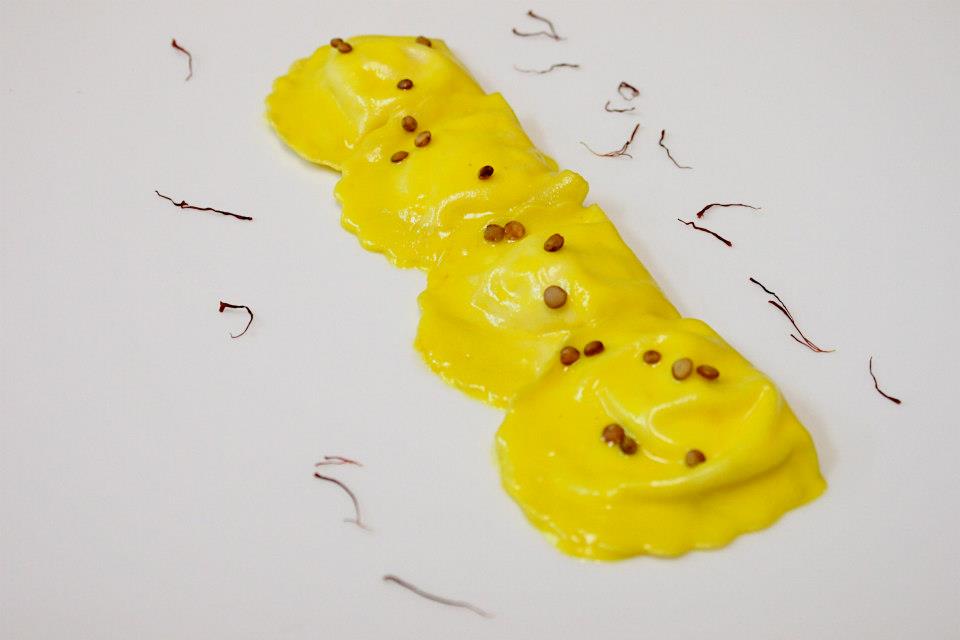 Image via Ristorante Villa Maiella.
10. Villa Maiella in Guardiagrele
"In the Abruzzo mountains, the Maiella. The Tinari family has a little hotel with a restaurant and a deep wine cellar. Some of the best pasta I have ever had in my life. And access to great meats, seafood and produce. 2 ½ hour drive from Rome and another world."