Editor's Note: The Tippler Ten is a guide to the ten best places to wine and dine in a specific city or region according to a tried and true local expert.
You'll find more than just "Another Wine Blog" when you get to know its Texas-based creators: Amy Corron Power and Joe Power. They can also talk about travel and food from Houston to Galveston and beyond. Put some gas in the car and bring your appetite.
[SpeakEasy: Amy Corron Power and Joe Power, Another Wine Blog]
"The problem with picking just 10 places to wine and dine is twofold," begins Amy. "First, Joe has culinary skills that rival many of the top restaurants in Houston. So for us, for something to be good it not only has to be consistently fabulous, but if it's expensive, it has to be incredible enough to warrant the hype and the high price. Second, Houston has a burgeoning craft beer and gastro-pub culture. So sometimes we find ourselves searching for great beer eateries, and open a great bottle of wine when we get home." Grape Collective Editor Jameson Fink is grateful to find out where this couple goes when Joe takes a break from demonstrating his kitchen prowess at Chez Power.
1. Feast. "It recently closed, but Feast changed the character of Houston restaurants from tired safe menus to focus on good, locally-sourced food and a wine list that rewarded guests with good selections and only about one-and-a-half times mark-up vs. the standard two-and-a-half to three-times' retail."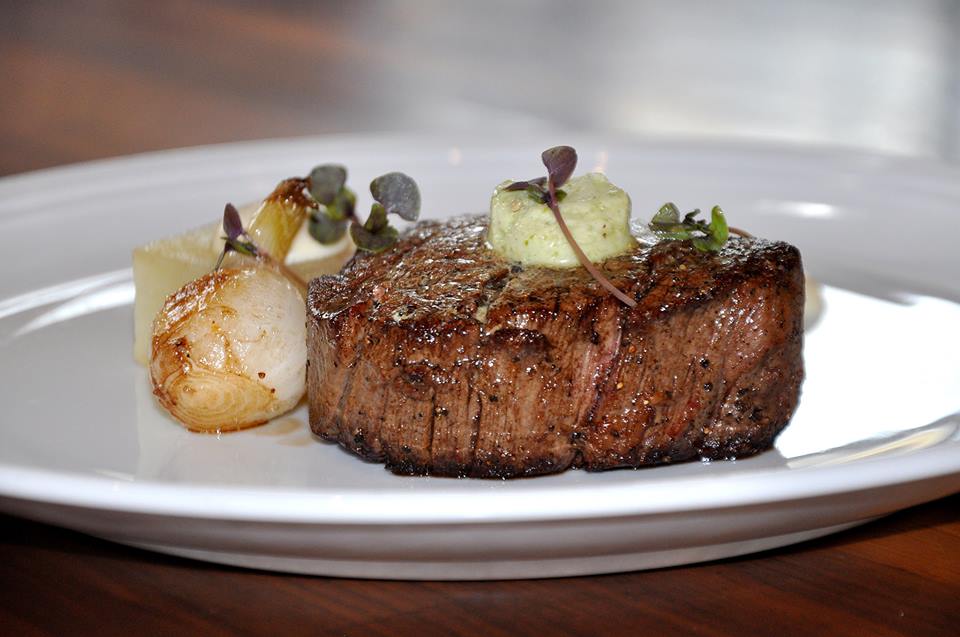 Photo via Killen's Steakhouse.
2. Killen's, 2804 South Main, Pearland, (281) 485-0844. [30 minutes from downtown, south of Houston.] "It's not Texas without a steak. If anyone asks us for the best steakhouse in Houston, we tell them it's not in Houston – it's in Pearland. The Sommelier offers astute pairings and steaks are cooked perfectly to order. The exterior is very unassuming but the interior is all class."
3. Mark's American Cuisine,1658 Westheimer Road, (713) 523-3800. [Upper Montrose area – 15 minutes from downtown.] "Set inside a renovated 1920s church that was once a funky clothing shop, this Montrose landmark offers daily changing Prix Fixe and a la carte selections. Known as one of Houston's 'most romantic restaurants', the wine is housed in a converted pipe-organ loft."
4. Rudy & Paco, 2028 Post Office St, Galveston, (409) 762-3696. [About an hour south of Houston on Galveston Island.] "Next door to The Grand 1894 Opera House in Galveston, Rudy & Paco features South and Central American-influenced cuisine, private wine lockers and impeccable service. So popular with the locals, you often need reservations just to sit at the bar."
5. Underbelly/The Hay Merchant, 1100 Westheimer Road, Houston, (713) 528-9800/(713) 528-9805. [Upper Montrose area.] "Creative, local-sourced food with a focus on meat. Underbelly's well-versed sommelier puts together a well-rounded wine list. Late night wine bar. For craft beer lovers and more casual fare, The Hay Merchant next door offers nearly 80 craft beers on tap."
6. Brasserie Max & Julie, 4315 Montrose Blvd, Houston, (713) 254-0070. [Montrose/Museum District, 15 minutes from downtown.] "Affordable authentic French Cuisine with an accompaniment of wines from all over France, set in an old house in The Museum District. Sister restaurant Café Rabelais in Rice Village is smaller, with a no-reservation policy."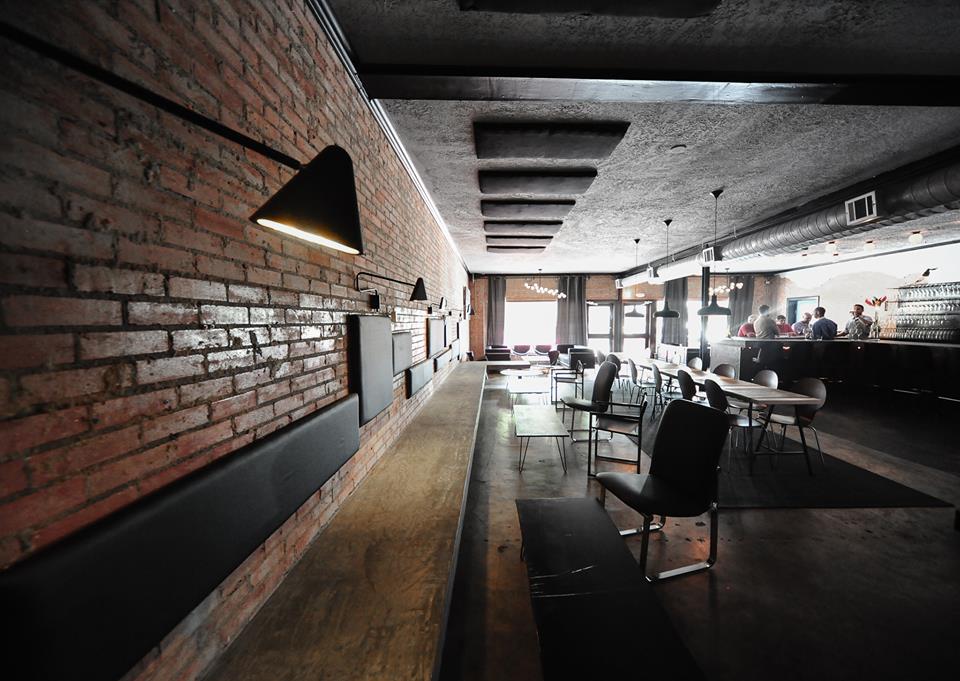 Photo via Camerata at Paulie's.
7. Camerata at Paulie's, 1834 Westheimer Road, Houston, (713) 522-8466. [Upper Montrose area.] 'Where local somms, wine bar owners and wine lovers go for a glass of wine when they get off work. Julliard trained former professional opera singer, Sommelier and General Manager David Keck offers off-the-beaten path and sometimes obscure bottles for the discerning oenophile. And he loves Syrah – bonus!"
8. French Country Wines, 2433 Bartlett, Houston, (713) 993-9500. [Rice Village/West University – 15 minutes from downtown.] "Neither a wine bar or a restaurant, French Country Wines is an incredible wine shop that sells wines from small family-owned wineries in France. Very reasonable prices. Weekly tastings, often with the featured visiting winemaker. They also supply the wines to many of Houston's French restaurants."

9. Coppa Osteria, 5210 Morningside Drive, Houston, (713) 522-3535. [Rice Village/West University.] "Dining tables surround The Dough Room where handmade pasta is created. Well-priced, ample wine list."
10. Hubcap Grill – Houston's Best Burger, 800 Bradford, Kemah, (281) 339-7116 [Kemah Resort Area, 40 minutes southeast of Houston
Also locations in Houston Heights and Downtown Houston, the original walkup location.] "In a town where a huge percentage of the restaurants are all owned by one company, it's great to see a non-chain burger joint branch out. Fresh ground beef for both standard and alternative burger fans, specialty fries, bottled soft drinks and bottled craft beer."