Editor's Note: The Tippler Ten is a guide to the ten best places to wine and dine in a specific city or region according to a tried and true local expert.
Naturally someone who's behind the NorCal Wine Blog would know where to find the best tasting rooms and bottles in and around San Francisco. Fred Swan reveals his favorite Bay Area picks and also has some tips for where to go when you need some food to go along with all that wine. Contributing Editor Jameson Fink compiled this list of Swan's top spots.
[SpeakEasy: Fred Swan, NorCal Wine]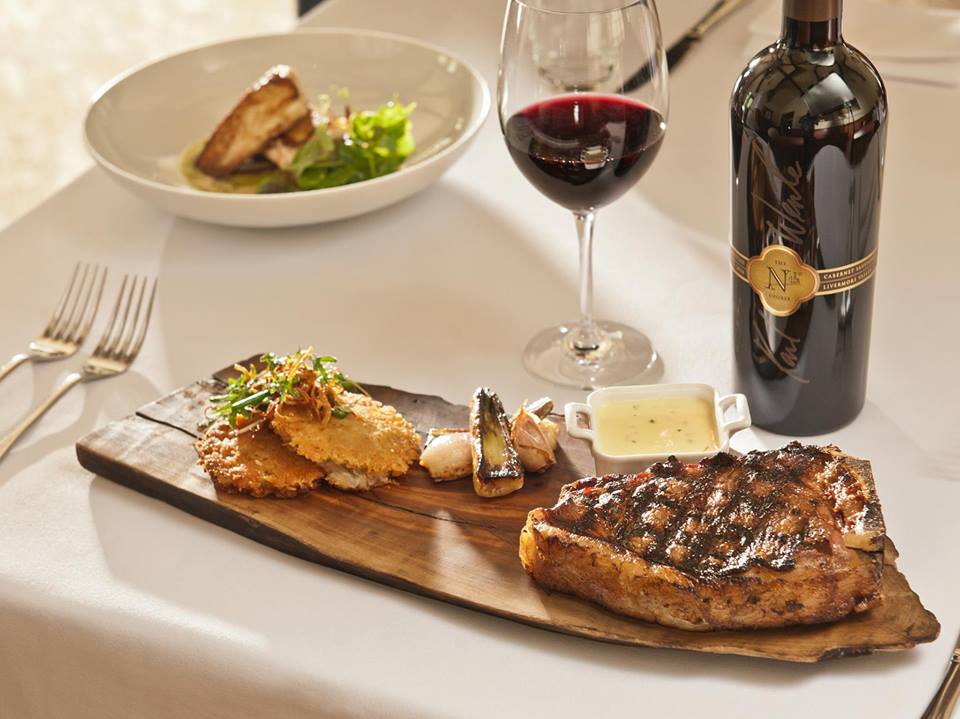 Image: The Restaurant at Wente Vineyards.
1. The Restaurant at Wente Vineyards, 5050 Arroyo Rd, Livermore, (925) 456-2450.
I have to give the first shout out to the Restaurant at Wente Vineyards, where I can be found pretty much once a week. It's an elegant restaurant with seriously good food in a beautiful, Livermore hills setting. It's the site of the old Cresta Blanca winery. These days, I'm loving the lamb pastrami appetizer which is reminiscent of a tiny open-faced Reuben sandwich—no cheese, pickled onion instead of kraut and the pastrami is made on site from their lamb rather than beef. I always love their signature dish, too: a succulent smoked pork chop.
What surprises a lot of people is that a well-known and sizable winery has such a killer wine list in their restaurant that's focused not just on Wente, nor Livermore, but the whole West Coast. You can get culty stuff if you want, as well as bottles from lesser-known but excellent, new projects such as Shared Notes (by the husband-wife team of Jeff Pisoni and Bibiania Gonzalez Rave). There are always good choices by the glass: Alban Viognier, Foxen Chenin Blanc, Presqu'ile Pinot, etc. And the corkage fee is moderate. I have a large cellar so I usually bring a bottle to share with the staff and whoever's sitting nearby. My friends and I also use it for private tasting dinners too. We're doing one focused on 1974 California Cabernet Sauvignon just before Thanksgiving.
2. Ordinare, 3354 Grand Ave, Oakland, (510) 629-3944.
Moving up to Oakland, I stopped in at Ordinaire on Grand Avenue the other day and was super impressed. It's a wine bar and shop with a low-key, vaguely hipster vibe and an awesome assortment of unique, terroir-focused California wines. That and France are their focus, though they've got quite a few excellent Italians too. I'm definitely going to be spending time there.
3. JC Cellars, 55 4th St, Oakland, (510) 465-5900.
4. Dashe Cellars, (510) 452-1800. (Same address.)
There are a number of good wineries in the general vicinity of Jack London Square in Oakland, urban wineries sourcing fruit from around California. One tasting room not to be missed is that shared by JC Cellars and Dashe. Both are Zinfandel specialists, but do some other things. Jeff Cohn of JC makes excellent Rhone-variety wines. He also used concrete tanks to good effect on various wines, including Zinfandel.
5. Chez Panisse, 517 Shattuck Ave, Berkeley, (510) 548-5525.
6. Comal, 2020 Shattuck Ave, Berkeley, (510) 926-6300.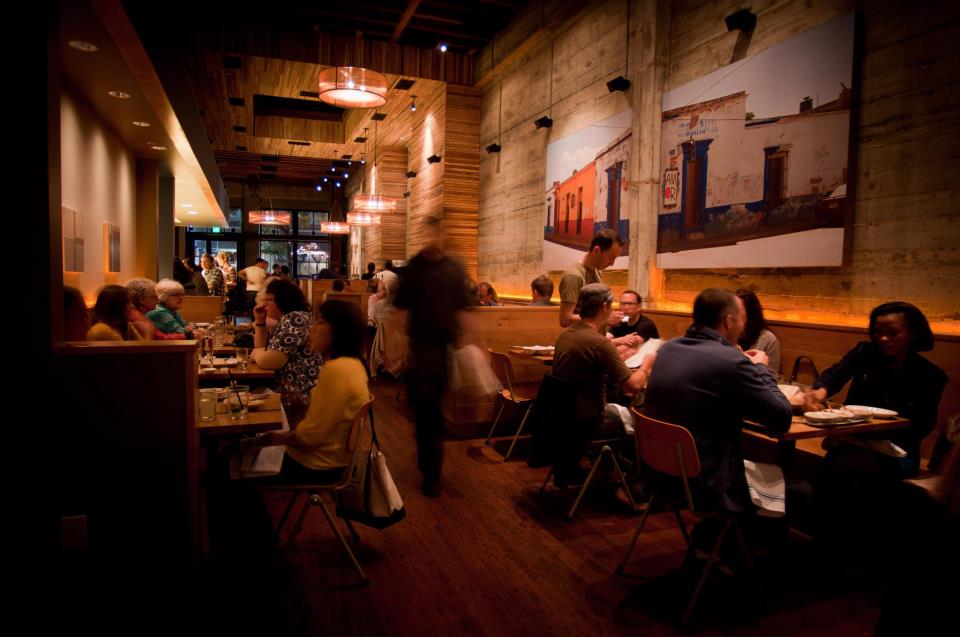 Image via Comal.
In Berkeley, there are two places I'd call attention to for wine and they're at opposite ends of the spectrum. One is Chez Panisse which was so instrumental in starting the California Cuisine movement, the pursuit of fresh and local, etc. The place is still great, everybody should go there at least once. The wine list is good of course, focused on legitimately food-friendly wines, and heavily influenced by Kermit Lynch selections. Kermit and Alice Waters have been friends and collaborators for 40 years. You won't find a bad bottle.
The other Berkley spot is Comal. It's a modern Mexican restaurant with really good energy. The food is imaginative and perfectly executed. I loved the braised lamb quesadilla and it went very well with Forlorn Hope's Mil Amores, a Tinto Roriz/Touriga Nacional/Trincadeira blend which was on tap at the time. Comal also a killer selection of Tequila and Mezcal.
7. Takara Sake, 708 Addison St, Berkeley, (510) 540-8250.
If you're at all interested in Sake, I also recommend a visit to Takara Sake, just off the freeway in Berkeley. They have a nice little museum, a video presentation that thoroughly explains sake production, and a tasting bar. If you bring a friend, share two 5-sake tasting assortments to get a taste for the full spectrum of sake profiles.
8. Ferry Plaza Wine Merchant, San Francisco Ferry Building, (415) 391-9400.
I always enjoy the Ferry Plaza Wine Merchant in San Francisco. It's a wine shop and wine that offers various wines by the glass, flights and winemaker events. The hustle and bustle of the Ferry Plaza is fun to watch from the bar and there's really good shopping in the building too.
9. The Barrel Room, 620 Post Street, (415) 673-1916.
The Barrel Room is a casual, comfortable wine bar near Union Square in SF. It's flight-oriented but has 50+ by-the-glass selections. They've just opened a location in Oakland's Rockridge District too, but I've not been there yet.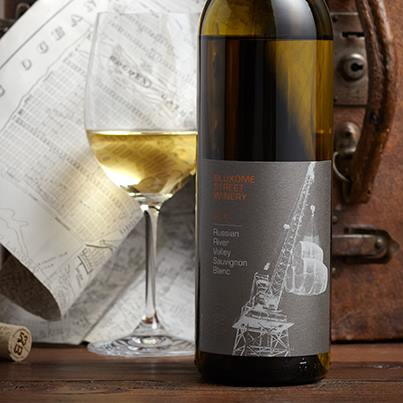 10. Bluxome Street Winery, 53 Bluxome St, San Francisco, (415) 543-5353.
Bluxome Street Winery is an urban winery in downtown San Francisco. They've got some good Pinot Noir from various sites in the Russian River Valley and Sonoma Coast.
BONUS PICKS
11. K&L Wine Merchants, 638 4th Street, San Francisco, (415) 896-1734.
Just half-a-block down and across the street from the winery is K&L Wine Merchants. This click-and-mortar wine shop has a very broad selection of wines and spirits. The store offers instructive tastings on Thursday afternoons and on Saturdays, sometimes with a winemaker on hand.
12.
Dig SF
,
1005 Minnesota St, San Francisco,
(415) 648-6133.
If you like bubbly, French or Italian wines, head to Dig SF. It's a tiny shop with a very well curated set of wines in San Francisco's Dogpatch neighborhood. They frequently offer tastings.