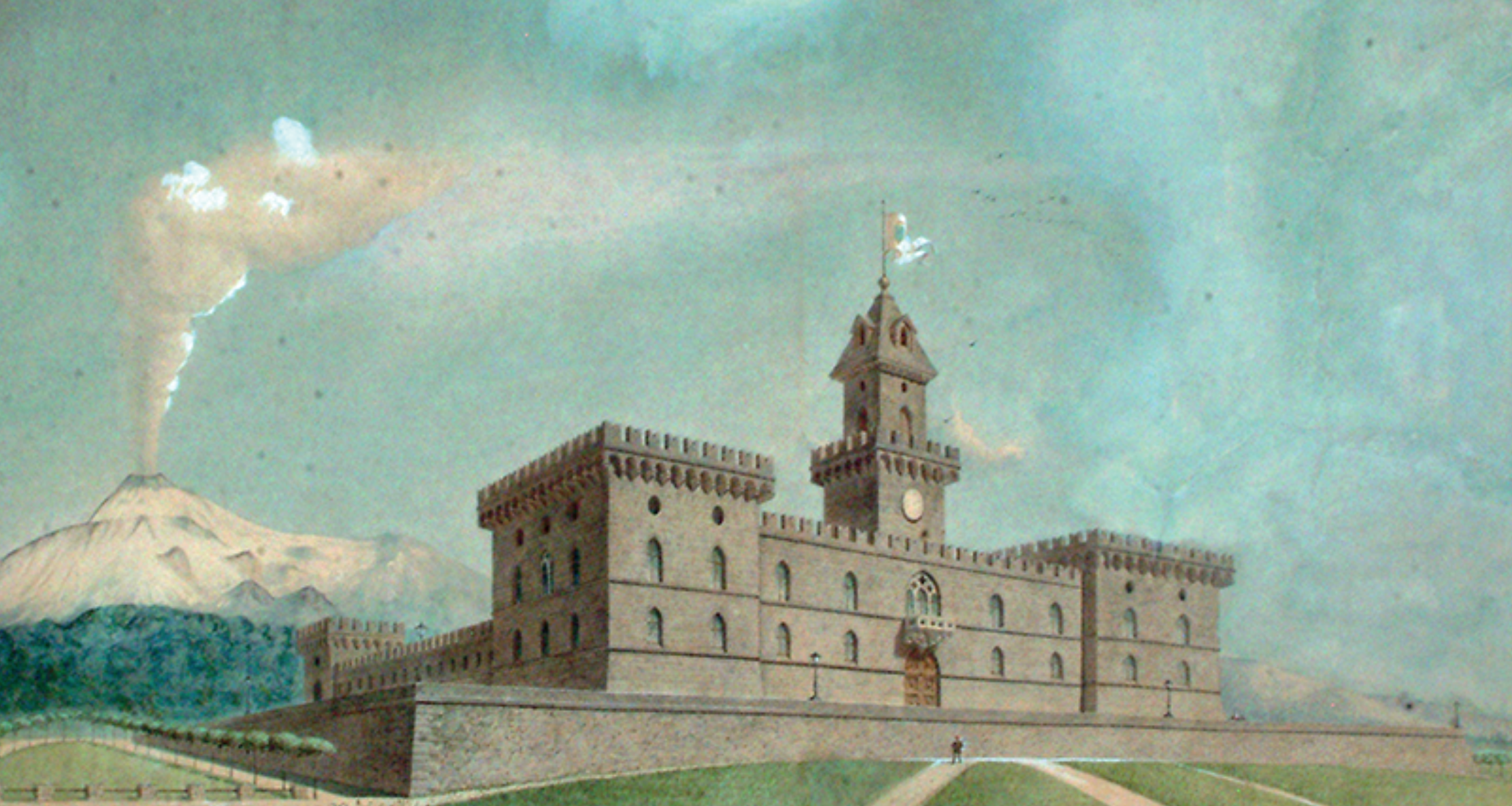 Many were stunned when famed Barbaresco maker Angelo Gaja yanked out some of his Nebbiolo vines to plant Cabernet Sauvignon in the 1970s. In the intervening years, many vintners throughout the world have made "international" styled wines with Cabernet Sauvignon and other Bordeaux grapes such as Cabernet Franc, Merlot and Petit Verdot.
But the pioneer of this concept was Baron Felice Spitaleri di Muglia, a senator in Italy's first parliament and a French wine lover. Almost 170 years ago, Spitaleri planted these French red grapes as well as the Italian varietals Grignolino, Nebbiolo, Sangiovese, Barbera, Pinot Bianco, Moscato and Nerello Mascalese in his vineyards on the western side of Mount Etna in northeastern Sicily. Spitaleri is credited as being the first winemaker to bottle dry wines in Sicily and the first In Italy to produce a Bordeaux blend, a Pinot Noir and a Cognac.

Its Castello Solicchiata is a blend of 70% Cabernet Franc, 20% Merlot and 10%, which are the varietals typically used in Saint Emilion. Spitaleri first produced Castello Solicchiata in 1868 and a méthode champenoise sparkling wine in 1870. In the late 19th century, the Castello Solicchiata and other Spitaleri wines won many awards throughout Europe. The Royal House of Italy named the winery its first official supplier which enabled Spitaleri to include the royal coat of arms on its label.
While the insect phylloxera devastated French vineyards in the second half of the 19th century, Spitaleri continued to thrive until 1905 when its vineyards also succumbed to the phylloxera plague. Only one vineyard with soil primarily of sand and volcanic ash survived.
In 2003, the Spitaleri family replanted by regrafting the 160-year-old vines with new rootstocks. Today, Spitalari has 60 hectares of vineyards planted with Bordeaux grapes for Castello Solicchiata and 25 hectares with Pinot Noir for Feudo del Boschetto, both will elevation between 800 and 1200 meters above sea level. Currently, Spitaleri makes two Bordeaux blends, the Castello Solicchiata and the Secondo di Castello Solicchiata and two Pinot Noirs, the Boschetto Rosso and Sant' Elia.
Spitaleri destems its grapes and then after crushing, macerates them for five days and then ferments them for 20 to 30 days in neutral oak vats. Each varietal is aged separately for 24 months and then fined and lightly filtered before blending. The blended wine is then aged for three years in bottle.
The Castello Solicchiata is an elegant wine with dark raspberry and blackberry fruit, pepper and tobacco notes, nice minerality and silky tannins.