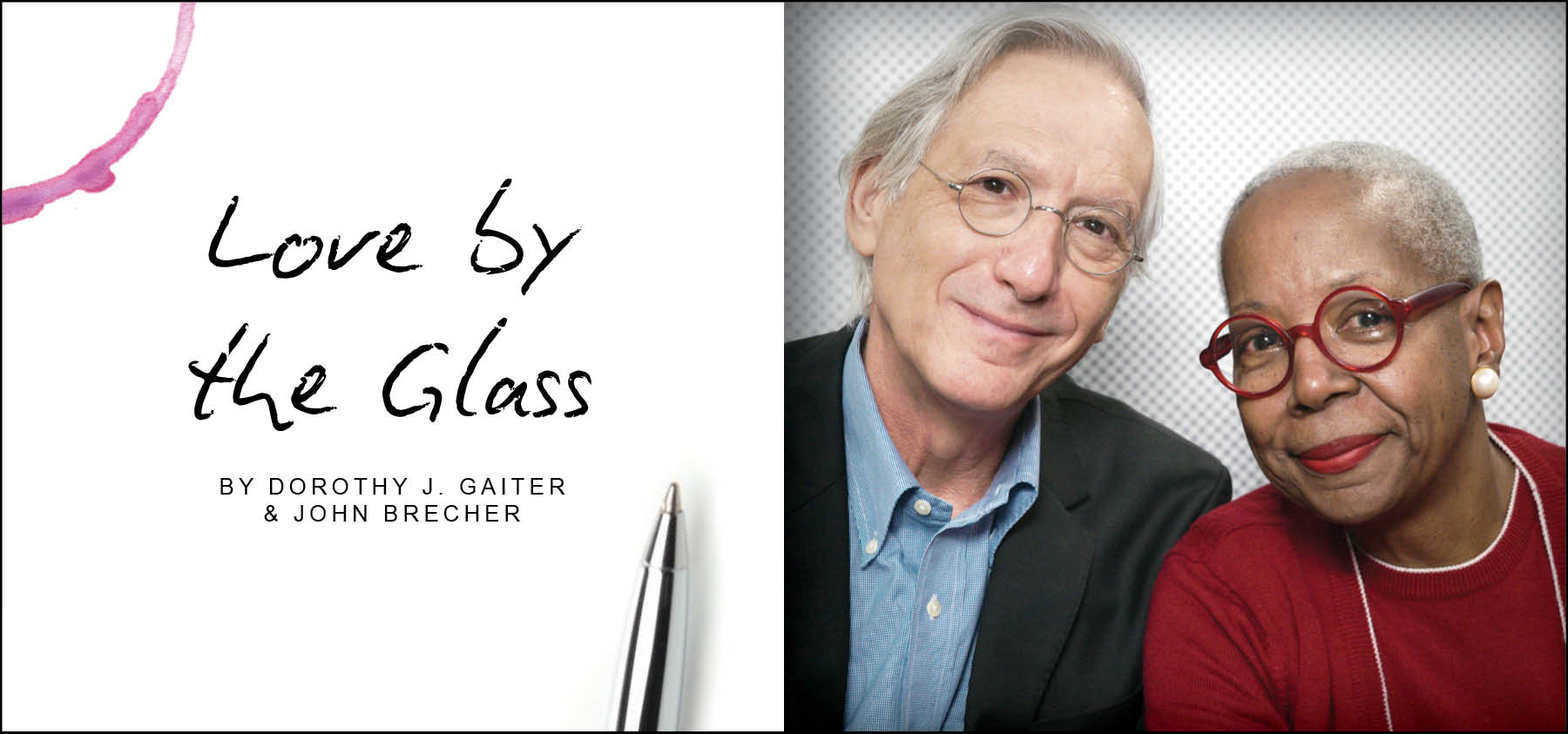 Should you smell the cork?
What does it mean for a wine to be "rich"?
Why does this cost less than so many inferior wines?
Are we drinking this at the absolute perfect moment?
We taste many wines and we tend to talk quite a bit about most of them. It's our job, but it's also our passion. Sometimes – not often, but sometimes – we taste a wine that goes beyond delicious and raises all sorts of unexpected and even existential questions. Here's the story behind one we just had.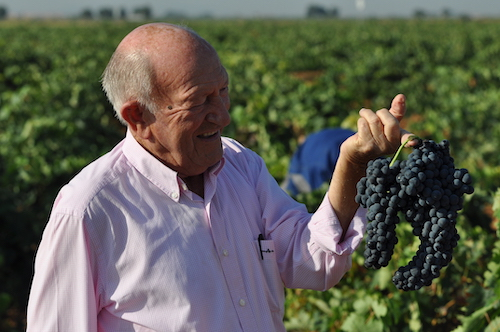 A couple of months ago, a representative of a group of four wineries in the Ribera del Duero region of northern Spain asked if we'd like to taste their wines. It was Grupo Pesquera, founded by the winemaker Alejandro Fernández, now 88, who made the region internationally known. Grupo Pesquera has recently been renamed Familia Fernandez Rivera during a long-running family legal battle that the local media has coined "El Falcon Crest de Ribera de Duero." The Rivera in the new name is the last name of Fernández's wife, who so far has been victorious in court and aligned with three of their four daughters, according to published reports.
(Alejandro Fernandez, now 88)
"Today, Olga, Maricruz and Lucia Fernandez (the second generation) are in charge of the 4 wineries. And the third generation is getting involved little by little. With the new generations, new ideas came, too," including sustainable initiatives, the representative wrote us in an email.
We've been drinking Pesquera for a long time and it always makes us smile because it reminds us of its long-famed neighbor, Vega Sicilia, and that reminds us of the Freds. The Freds were in our tasting group in Miami in our youth and they introduced us to Vega Sicilia, which made them go wild the way no other wine did. They had visited the winery, which made their affection even deeper.
Before this, of course, Spanish wines had been a regular part of our lives. We mostly were familiar with Rioja and the friendly, inexpensive ones we found at the Grand Union, like Marqués de Riscal and Marqués de Cáceras, both inspired by Bordeaux.
We soon also discovered Tinto Pesquera, a wine made from Tempranillo that always over-delivered, year after year. We recently had the Crianza 2016 ($35) and the Reserva 2015 ($55) and we couldn't stop talking about them because they were so satisfying and real, so earthy and easy to drink. In a world of wines that taste manipulated and fussy, we kept referring to these, which were sent by the winery, as "no BS wines." If someone had never had a red wine and wondered what they taste like, these would be a pretty good introduction.
The winery produces just one white, called Alejairén, from the Airén grape. Drought-resistant Airén has not in the past been well-regarded because of its neutral tastes. However, it's the workhorse of Spain and so extensively grown, especially in the La Mancha region, that it's one of the most widely planted grapes in the world, often used for brandy. The Fernández family wondered if something more could be created from it, so they age it in oak for about two years and in the bottle for another year. They sent us the 2016 ($30) and it really is quite an experience, with an earthy core, the nuttiness and oxidative qualities of Sherry and the weight of a Vouvray. We immediately put out some almonds and cheese. This is not a white for people who like their whites clean and light, but a fascinating introduction to a grape that many of us have never tried.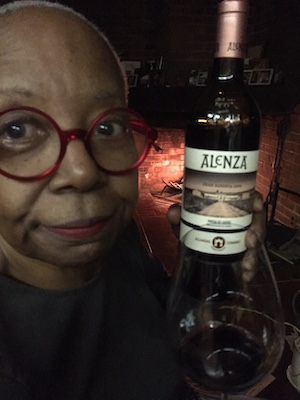 Among the wines the representative sent us was Condado de Haza Alenza 2006 ($95), which has only been made seven times in 45 years and was 100% Tempranillo, unfined and unfiltered. The name Alenza is a fusion of the names of Alejandro and his wife, Esperanza (sometimes called Emilia), who separated in their 80s, according to local news reports. We had never tried it, or even seen it. We opened it one night before dinner by the fire – and, wow. Our notes, in real time:
"It's black as night, smells rich and dark and tight. It reminds us of plums but specifically the skin of plums. Like you put a straw in fertile earth. And we don't usually say that about anything except Yquem. It's exceptionally earthy. Really firm tannins. This is still quite young with great acidity, terrific balance, lots of earth. It's a serious wine. Tight fruit. This is one of those wines where it's big, it's rich, it's deep but you can sense that it's big and it's rich and it's deep because the grapes were amazing and ripe and got lots of sun, not because it got a huge amount of oak or because it was manhandled. Small sips. You only get the real affect after you swallow it. In time, the herbal stuff comes out."
And then Dottie said something we'd never said before in all of our years of wine tasting: "This is theater for us" -- not something to passively watch, but a slowly evolving drama that moved us in a profound way because of all of the history and experience we brought with us to its particular stage.
We posted a bit about this on Facebook (@winecouple) and said we would be looking for more. We went to wine-searcher.com and discovered a store in Chicago that was selling the 1996 for $50. That seemed like a great deal. We bought two and let the wines sit for a week before we couldn't stand it anymore and sat by the fire again to open one.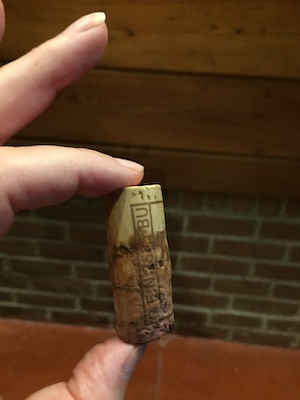 The cork came out beautifully -- still firm and nicely stained, indicating the wine had been stored well. We smelled the wine and, once again, it was like plums, earth and herbs, and yes, like memories of our early exploration of wines from Spain. Dottie described the taste as "more linear." It was an amazingly classy wine that made us stop with each sip.
People often ask us how to know when a wine will be at its peak and the answer is that it's impossible to know because there are so many factors involved, including storage. In our many years of tasting, however, we have rarely tasted an older wine and said, yep, this is it – it's the perfect moment. But this was one of those times. The wine had moved into a kind of comfortable prime in which it offered a relaxed elegance.
We once again used the word "rich," as we had with the 2006. And that made us discuss what "rich" really means when it comes to wine these days. We think that, when most people think of rich, for both reds and whites, they imagine big, luscious fruit and maybe some sweet oak. This had none of that, but was rich in a different way, kind of the way old money and new money are different. This was rich because it seemed like every molecule of the wine was filled with fruit that respected where it was grown and was tightly held in check until it traveled through our mouths and down our throats. It's not showy rich; it's just rich.
Fifty dollars for this amazing experience. Think about the really average wines on shelves that cost more than that and don't offer a special experience. We tend to get upset at wine prices since so many are too high, and having a wine like this for $50 only reinforced our feelings. Bottom line: There are terrific wines out there at reasonable prices, but sometimes you have to take a chance – like on a 24-year-old Spanish wine. Getting out of your comfort zone in wine is not just important in terms of taste but in terms of value.
A postscript. One of those great debates over something not important when it comes to wine is whether you should smell the cork when it is handed to you at a restaurant. This tends to provoke strong feelings. Our own feeling is that you've paid for that piece of bark and you can do anything you want with it. Personally, we enjoy smelling corks because we sometimes enjoy how they smell. They often remind us of visits to wineries, standing among the resting barrels. In this case, after we'd finished the wine, John picked up the cork and reflexively smelled it. It was a beautiful smell, filled with tobacco, fruit and old wood. He sat back down and told Dottie she had to take a whiff and we began talking about the wine all over again.
Wine should be an everyday pleasure, something that makes life just a little bit better, often without too much bother or fuss. At the same time, we also believe that wine sometimes can be transportive, inspirational. Our wish for you is that, in the coming year, you taste at least a few wines that take you someplace very special.
Dorothy J. Gaiter and John Brecher conceived and wrote The Wall Street Journal's wine column, "Tastings," from 1998 to 2010. Dorothy and John have been tasting and studying wine since 1973. In 2020, the University of California at Davis added their papers to the Warren Winiarski Wine Writers Collection in its library, which also includes the work of Hugh Johnson and Jancis Robinson. Dottie has had a distinguished career in journalism as a reporter, editor, columnist and editorial writer at The Miami Herald, The New York Times, and at The Journal. John was Page One Editor of The Journal, City Editor of The Miami Herald and a senior editor at Bloomberg News. They are well-known from their books and many television appearances, especially on Martha Stewart's show, and as the creators of the annual, international "Open That Bottle Night" celebration of wine and friendship. The first bottle they shared was André Cold Duck. They have two daughters.

Banner art by Piers Parlett