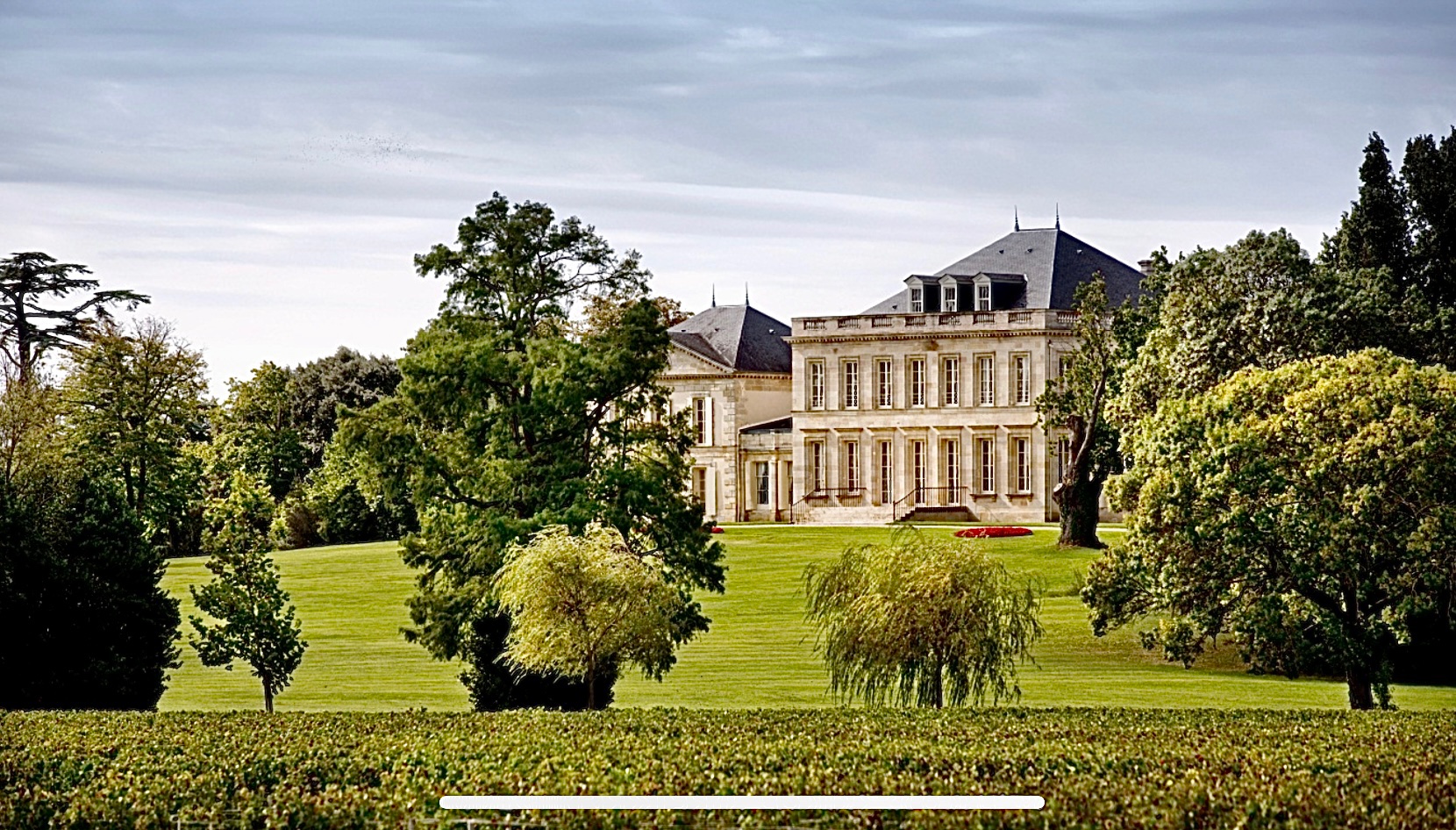 The Médoc region of Bordeaux, with its fancy châteaux, designer-clad winery owners and wines with triple and quadruple-digit price tags has, understandably, a reputation as an intimidating place. But, while the region is defined by traditions that stretch back over 20 centuries, the wine producers of the Médoc, by and large, are surprisingly down-to-earth. Take Veronique Dausse. Managing director of Château Phélan-Ségur, in the Saint-Estèphe appellation, Dausse is warm and friendly, with an easy laugh, and couldn't be a more welcoming ambassador for the winery. She radiates an infectious enthusiasm for her wines and says that some of her happiest moments come from sharing them with customers around the world.
As might be expected, Dausse's passion is for good reason. "This is a definite star in the appellation," says Jane Anson in her new book, Inside Bordeaux, "a former Cru Bourgeois Exceptionnel, and in my mind would make it into a new version of the 1855 classification if one ever came around (which it won't)." Surprisingly, Phelan Segur's wines are not in the unattainable category; their top Grand Cru Classé wine can easily be found for under $50.

Founded in the late 1860s by Bernard Phelan, of Irish origin, the estate's stately, neo-Palladian château sits proudly upon one of the highest hills of St-Estèphe, the most northerly of the Médoc appellations. The property includes a large manicured field that slopes down towards the Gironde river, a defining feature of this famous wine region. The winery's seventy hectares are divided into four distinct plots, some of them bordering the famous properties of Montrose and Calon-Segur. In its 150+ years, the estate has been owned by only five families, with Philippe Van de Vyvere, a Belgian shipping magnate and lifelong lover of Bordeaux, the owner since 2017.

Dausse, who came on board in 2010, brought with her a new and endless energy, and under her direction the domain continues to evolve with modern methods adapted in both the vineyards and cellar. Always looking towards the health of her vines, in 2012, Dausse began experimenting with organic farming, slowly adding more plots year after year. The vineyards surrounding the château are now farmed entirely organically, aided by the use of digital crop sensors which help to avoid, or at least lessen, vineyard treatments.

Dausse works closely with Fabrice Bacquey, winemaker at the estate for 25 years, to make the most terroir-expressive wines as possible. In the cellar, Bacquey uses state-of-the-art equipment to de-stem and sort the newly harvested grapes, but also holds onto an ancient way of racking the wines by candlelight to monitor each individual barrel while gently removing its sediment.
The majority of Saint Èstephe wines, an area with lightly gravelly soil atop a layer of clay and limestone, are intense, with strong tannins that can take years to settle down. Yet Phélan Ségur is known for producing silky-textured wines with soft tannins that still retain the incredible ageworthiness of a powerful wine. In her book, Anson delivers high praise for the wines of Phélan Ségur, "You can expect huge consistency - always a mark of a great estate - and plenty of character: finessed tannins, cassis, menthol and eucalyptus notes, excellent aging ability and a raft of complex flavors."

We caught up with Véronique Dausse by telephone to find out more about this historic estate.
Lisa Denning: Can you tell me a little bit about your background and how you ended up in Bordeaux?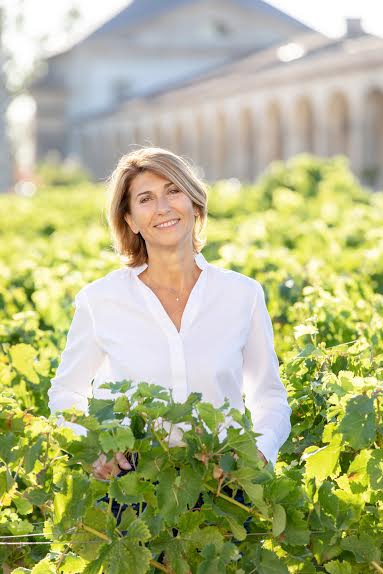 Veronique Dausse: I joined the wine industry thanks to an internship that I did at Clos Du Val, when I was 19 years old. And it was totally by chance that I found this internship. I just wanted to go to the U.S. and to California, and could have ended up in the Silicon Valley or in Los Angeles, or I don't know where.
And I found this job at Clos Du Val and I immediately fell in love with everything, with the valley, first of all. I thought that the valley was so gorgeous, and at that time, we were talking about the mid '80s — it was booming, and there were so many things to be done. And the people were considering themselves as premier sommeliers so I was very enthusiastic. And nobody was really full of ego.
And there was also Bernard Portet, he's retired now, but he was in charge of Clos Du Val, and he was a great mentor to me, not only for wine, but also in the way of behaving when you're in company, and plenty of other things, where he was a guide for me. He's French. His father actually worked at Chateau Lafite in the mid '50s, so he had this real Bordeaux background. And I must say that if you're drinking some very old Clos Du Val Cabernet Sauvignon and Merlot from the '70s or the '80s, they are just gorgeous. His wines were very balanced and really elegant.
So that's how it started. Then I came back to France because my family asked me to come back, so that's what I did. And then I worked several years in the Languedoc for a guy named Robert Skalli. He was the owner of St. Supéry in Napa until two or three years ago when the Chanel family purchased it. And Robert Skalli had a big operation in the south of France, near Montpelier called Fortant de France. And he was really innovating in the sense that he was launching what we call now les Vin de Pays d'Oc, and the varietal wine concept, the talking about Chardonnay or Pinot Noir, Syrah, Grenache, or Cabernet Sauvignon, or whatever. Nobody knew about an entry door by varietal. We knew about our region, but not the varietal. He started his run with a varietal concept, and it was right and he had immediate success all over the world.
And so I stayed with him for four years, and then I moved to Champagne. Actually, I followed his managing director who decided to move to Champagne. And so I worked at Nicolas Feuillate for 12 years, as sales director. It was actually quite a big role, because it's a big company and I was sales and marketing and communication VP. And in the meantime, I had my three kids in three years so I was very busy. And I decided to move back to southwest France, where I'm originally from.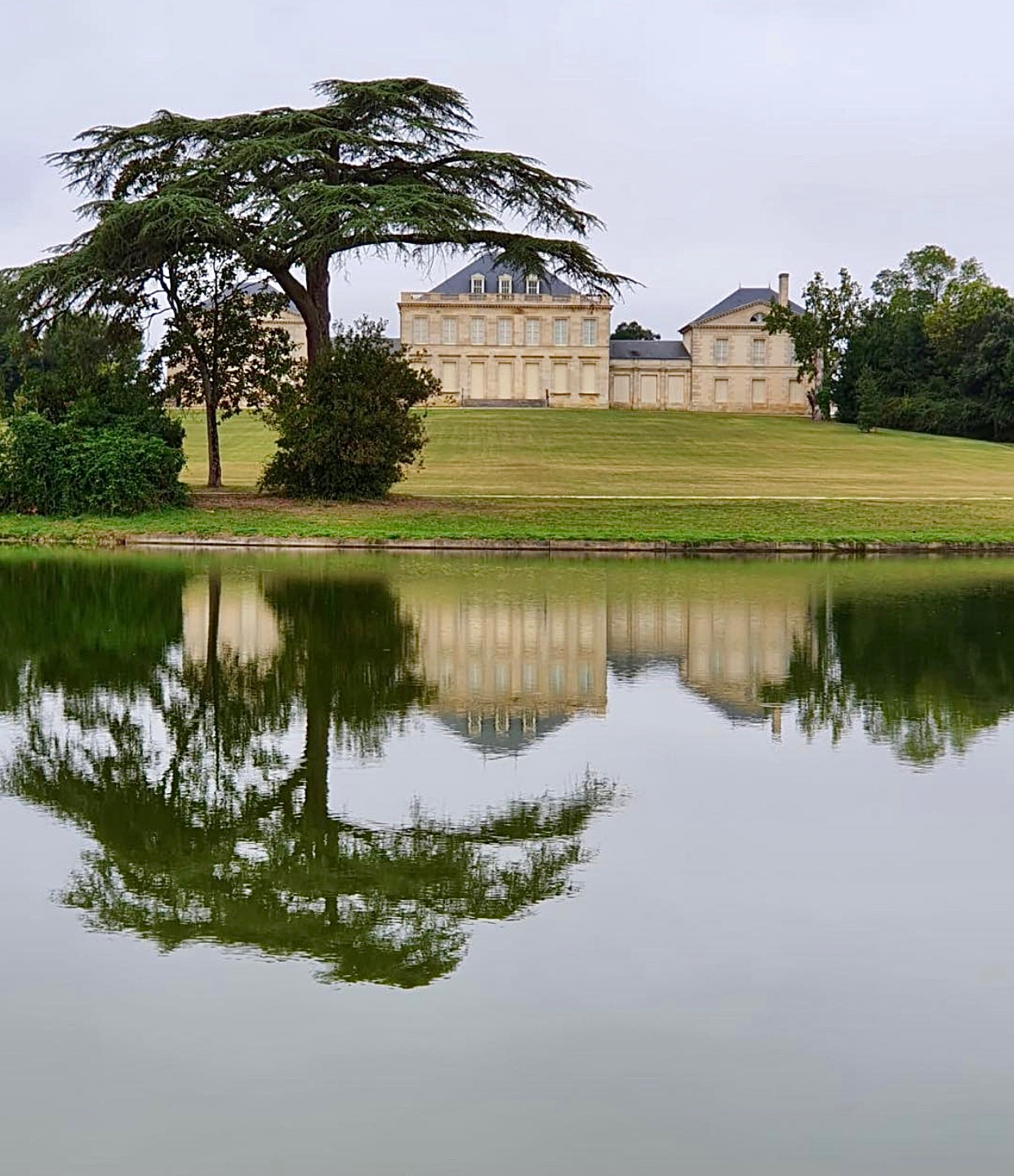 And that's why I settled down in Bordeaux. And after doing two other things, I met with Thierry Gardinier, who was at that time the owner of Chateau Phélan Ségur. And I was not really looking for a job because I was starting my own business, but he said, "If you want to become the managing director of Phélan Ségur, it's up to you." And I said, "Wow, no, thank you. I'm doing my own thing." And he said,"You should think twice." And so I went back home — my children were quite young — and I said, "Yeah, maybe it's a good option."
And that's how it started. And that was until the family sold it in January, 2018, we got along very well. He let me run the company. He actually was living, at that time, in Paris, so I was the only one here really, on a permanent basis. And it was wonderful, because he taught me a lot of things about Bordeaux, not only in terms of technique and terroir, and communication, but even more in terms of how Bordeaux is working in terms of all the brokers and the negotiations, and things to do, things not to do.
At least you know what you have to do, then you respect it or you don't, but at least you know the code, and that's very valuable. And the good thing is that Thierry is not from Bordeaux either, so he taught me things that he himself learnt by experience. So that's very interesting, to be with somebody who was not born in Bordeaux, but who had spent most of his lifetime in Bordeaux, and he was very happy to teach me the way to do or not to do things.

That must have been really helpful. Bordeaux has somewhat of a reputation of being an insular community. How was it breaking in to it, especially as a woman, because most general managers in Bordeaux are men.
I must say that we say that it's insular, but it's not at all actually. Because when you think about the history of Bordeaux, Bordeaux's wine industry — but not only the wine industry — was built on by being welcoming. But first of all, Bordeaux was English for a long, long time, of course. But then Bordeaux is clever. Bordeaux is smart. And anytime they find wealth from outside — intellectual wealth, cultural wealth — they welcome it, because Bordeaux feeds itself on culture from all over. You have people from Germany, from the Netherlands, obviously, from England, Irish, like Phélan.
Each century they've been able to really welcome people who are bringing things, either money, or a different way of doing things, or a different culture. So it's not so insular. But then once you've been swallowed, you've been accepted, then you have to follow the rules. But they were totally welcoming. For example, when I joined Bordeaux, I was coming from Champagne. And the Bordeaux business really respects the Champagne business and vice versa. The Champagne guys really respect the Bordeaux guys. So they were totally open to my past experience of what I did in Champagne, for example, and everything I had learnt about sales, marketing, communication, and winemaking. So they've really fully accepted me.

The fact to be a woman, for me, has never been a problem. You're right, we are not so many. There are women, there are ladies who are general managers, but most of the time they belong to the family. So we are not so many who don't belong to the family, but to me it doesn't make any difference. As for the other chateaus, the negotiants and the brokers, they are comfortable with me, and I'm comfortable with them because I think there is a mutual respect. I think they know what I'm doing for the Chateau.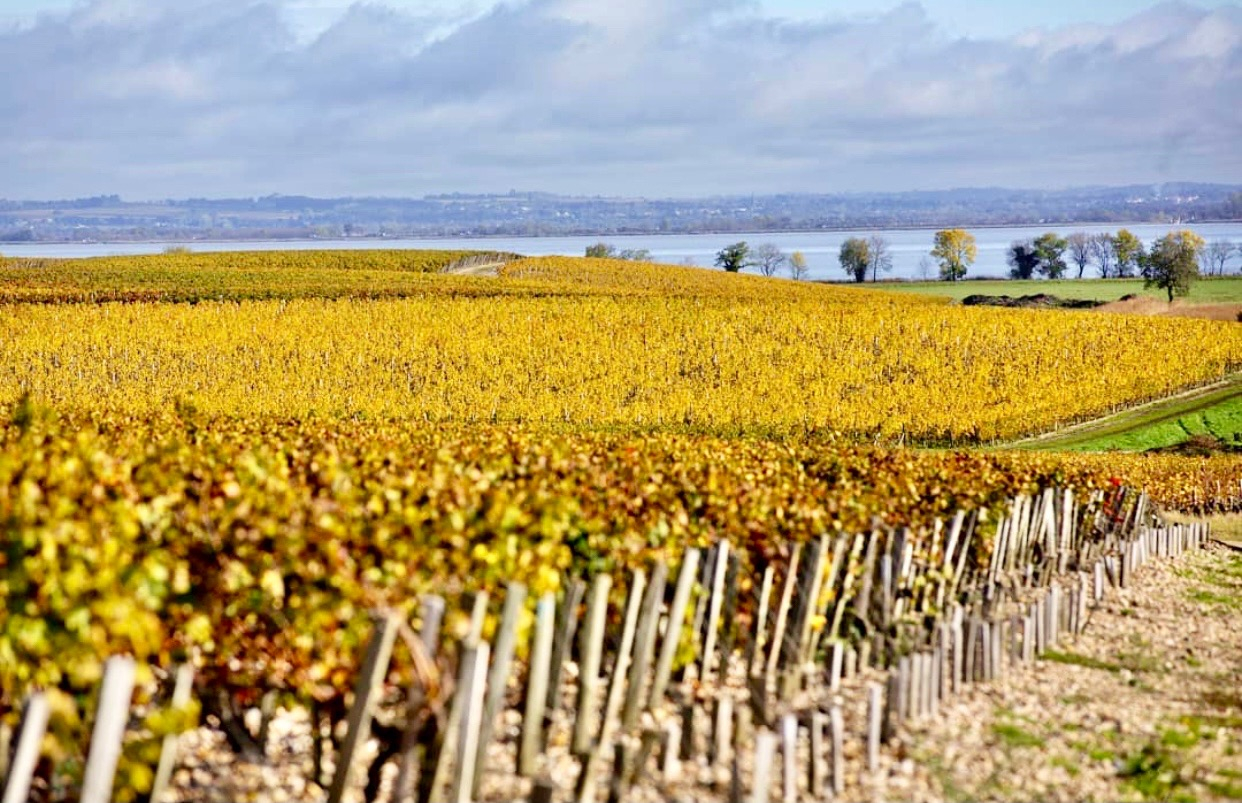 Maybe the only matter that I had to deal with was at the beginning with the guys who were working in the vineyard at Phélan Ségur. We are almost on an island where we are, north in the Medoc, and it took at least two years until they could really look at me. When they were talking to me, they were talking but their eyes would not look at me. And it took me at least two or three years to be accepted by them. Because for sure, I was a woman. For example, when we organize lunches at Phélan, there are still ladies on one side and men on the other side. Maybe the next generation will change these things.

And you know that in the vineyards they don't do the same job. The guys are supposed to have the noble jobs and the ladies to have the most difficult jobs, actually. But now with the new women we hire, I try to let them do what the men are doing. For example, one of the big things is to drive a tractor. In the past, all the tractors were driven by the guys, so tractors were dedicated to the guys. And now, when I'm hiring a lady, the first thing I want her to learn is to drive the tractor, but working the vineyards is so hard, physically speaking, and there are jobs that the ladies cannot do. In the vineyard, you have the vines, and then we have sticks of woods to hold the wires. And when you have to clamp these big sticks you have to be strong. So the ladies will not be able to do everything the men do, so there will be some differences, but now it's changing too.
I'm so, so, so respectful, and I have full admiration for these guys and ladies who are working, when they are pruning during the winter, and it's cold and windy. And that's not the worst. The worst is when it's raining, and it rains a lot in Bordeaux. And they are in the middle of their plot and they are pruning — a guy can prune up to 40-50,000 vines in three months — and you have to bend because the vines are low in Bordeaux. And then, when they are doing the de-leafing in July or late August, and it's so hot. My older daughter, who is now 19 years old went for a month in July for the de-leafing, and she's young, and I think she's quite courageous, but she was like, "Oh my God, that was so tough. It was hot." It's difficult. So I have full admiration for the team, and they have such know-how. It takes so many years to learn how to do the job in the vineyard. So I think that they know now that I respect that, and it's built our relationship.

Since 2018, Phélan Ségur has a new owner. Can you tell us a little bit about that. Have there been any changes since he took over?
There are a lot of changes, and there are no changes. His name is Philippe Van de Vyvere. He's from the Flemish part of Belgium. He had nothing to do with the wine industry, but he's a really great collector of Bordeaux, almost all the first growth. His cellars are just unbelievable. His grandfather was in love with Bordeaux, like a lot of Flemish guys, so he was raised with Bordeaux. And he knows everything. I mean, he's quite incredible. My fear was that he would ask me to change the style of Phélan, which would have been, for me, something very difficult to accept because I think that when we make Phélan we just try to be the most genuine people on earth, and not try to create something that is not the reality of our terroir. We try to express as genuinely, as purely, as naturally as possible, our terroir.
And he did not ask me to change the wine. He did not ask me to go for only Cabernet Sauvignon, which would take 20 years anyway, or to use more new French oak, or to make longer or harder extractions. Not at all. He said, "You know, I like Phélan, just make it even better. And start with the vineyard. Really, really concentrate yourself on the vineyard."
So for us now it's easier to invest a little bit more in the vineyard, to renew it. So we did a big audit of the vineyard and terroir, to make sure that our decisions were the right ones, considering that there is, or there is not climate change, but it seems that there is. So we have higher alcohol degrees, and it's not good for us. We fight against that and want our wines to be the most balanced as possible. So we are trying to make sure that if we are planting with Cabernet Sauvignon, it's not only to get lower alcohol degrees, but it's because it's the right soil, it's the right everything. So we are replanting at higher density, 10,000 vines per hectare. We are doing plenty of things like that. We are really concentrated on the vineyard. We are dividing some plots in three or four different set plots, smaller plots and so on.
Philippe's motto is, "Target the excellence." There's nothing else you can do. It's excellence. And so it's difficult for me, because what does he mean, excellence? And I think that he's clever enough not to tell me what it means, just to put that target, and demand, almost, and make the best of the best with what you have. Reach what is unreachable, or try to be even better than what you thought you could be, and make the definition of excellence yours. Find your way.

That sounds like good leadership.
He is a great guy, really. I mean, he can be a tough guy because he's a big, big businessman. Totally different from Thierry Gardinier. For Thierry Gardinier, Phélan-Ségur was the biggest business. We are the smallest, by far, business for Phillippe. It's not a business, for him it's a crush. He's 67 so he takes care of himself and he hasn't come in the last month because of Covid. He has a son now, six years old, and when he comes with his son, it's like heaven for him. It's totally different from what he's doing on a daily basis, and he loves it.
He smells the barrels when he's in the barrel room. He's like a child. He has a sparkle in the eyes. He's incredible. And the second thing he told me that was quite new for me, even if it's something which totally makes sense, is to be careful with anything related to the environment and energy or resources. He says, "You're using a lot of water, Obviously not in the vineyard because it's forbidden, but doing the winemaking. And he says, "You don't know how scarce or how difficult it's going to be to have water in the near future. So, with any process take this element into consideration. Water is rare and it's going to be precious and it's going to be priceless. Careful with all the other sources of energy. If you want to use the sun, use the sun." That sounds obvious, but he's really very aware of everything which is related to resources and the environment because of his job.

His business is when a ship comes into a port, it has be unloaded. If it's containers, you have to load the containers and store them. If it's fuel, you have to unload the fuel and store it somewhere. If it's fertilizers, if it's whatever. And so that's what he does. He has long-term concessions bought like rent, and then whatever business comes into the port or whatever he manages to get into the port, he unloads it and store it and reload it on something else. A smaller ship, on a train, on trucks, on whatever. So his business is huge and he has warehouses all over. He's running almost half of the Antwerpen port in Belgium, which is the second-largest port in Europe after Rotterdam. He's doing business all over France, he's doing business in Africa, so it's absolutely huge. But thanks to his job, because he's dealing a lot with raw materials. So he has this sense of what's going on in the world. So that's why he gives us a lot of precious advice and ways of doing things.
One of his friends told me, "He's your invisible hand." And it's very true, because during the first phase of the COVID, we didn't know if we would have the en primeur campaign and everybody was so afraid and so stressed. And when he was calling me, he was saying, "Don't panic. I'm with you. My family is there for a long, long time. You cannot do things that cannot be done because we are in such an unknown situation, so don't put unnecessary pressure on yourself." Every time he was calling me, I was like, "I'm so lucky." Because the guy was reassuring. He was really, "Just concentrate on making great wines and take care of the vineyards."

Can you tell us a little bit about your vineyards, the soils, the grape varieties, the location that makes your estate unique within Bordeaux and within Saint-Estèphe?
The property is 120 hectares, including 70 hectares of vineyards. The rest is meadows, forests, ponds, creeks and these kinds of things, and a swamp that's near the famous Gironde River. We have four bigger groups of plots, because, like a lot of properties in Saint-Estèphe, our vineyards don't surround the chateau. So we have one big plot around the chateau, but we also have three others which are just next to Calon-Ségur. So we are really neighbors to the famous wall of Calon. There is another one which is in the real center of the appellation. It used to be another chateau actually, that was purchased in 2002 by the Gardiniers. And that was put into the Chateau Phélan-Ségur vineyard. And the last one is next to Montrose. Because actually back in 2010, we sold 20 hectares, so half of the plot that we have now, to Montrose. And it makes some Château Montrose, so it's kind of strange. But whatever.
So we have these four bigger plots, and one of the great assets of Saint-Estèphe is the diversity in the soils. We also have different altitudes, even if it's never very high, but we have plots that are really near the river, and some that are at 30 meters, which must be like 90 feet high, but it's not the same terrace it's not the same hill. The gravels were not brought at the same time. It started 14 million years ago with the gravels coming from the Pyrénées and from the Massif Central and the last glaciation, and the last impact on our terroir was more or less 10,000 years ago. And with the erosion, we only keep the big gravels on the top of the hills, and we have all the smaller elements like clay that are more or less either mingled with the gravels or really with the sand at the bottom of the hill. And we also have a little bit of limestone, because the bed of our terroir is limestone, coming from the sea, 14 million years ago, because where we are now was the sea. So we sometimes find shells from the sea in our soil. But the limestone, except for one plot where we see a bit of limestone, it's really below. It's not really visible now where the roots of our vines can reach, except for a few plots.
So we have this mingle of really well-drained gravels, most of the time at the top of the hills, where we have this beautiful Cabernet Sauvignon and they need these drained soils. And we have more clay and sandy plots where we have our Merlot, because the clay soil is cooler. So they warm up a little bit slower and it's good for Merlot. Because if you put Merlot on some really drained gravels, they are going to reach incredible alcohol levels, and it's not good. They like this clay terroir.
To make it simple, it's a big mosaic of terroirs. And we have this beautiful Cabernet Sauvignon on the gravels, and the Merlot on this more clay, heavier, cooler soils. We have a splash of Cabernet Franc and a splash of Petit Verdot, both were planted in 2013, so they are very young. And maybe for the first year — this year in 2020 — we're going to have the Petit Verdot in the blend of the Grand Vin. And the Petit Verdot this year is just amazing. It's spicy, it's almost peppery, it smells like violet, it's like blueberry. Even during the vinification when we were getting close to this vat, because I only have one vat of Petit Verdot, you could almost smell it. It was crazy and amazing.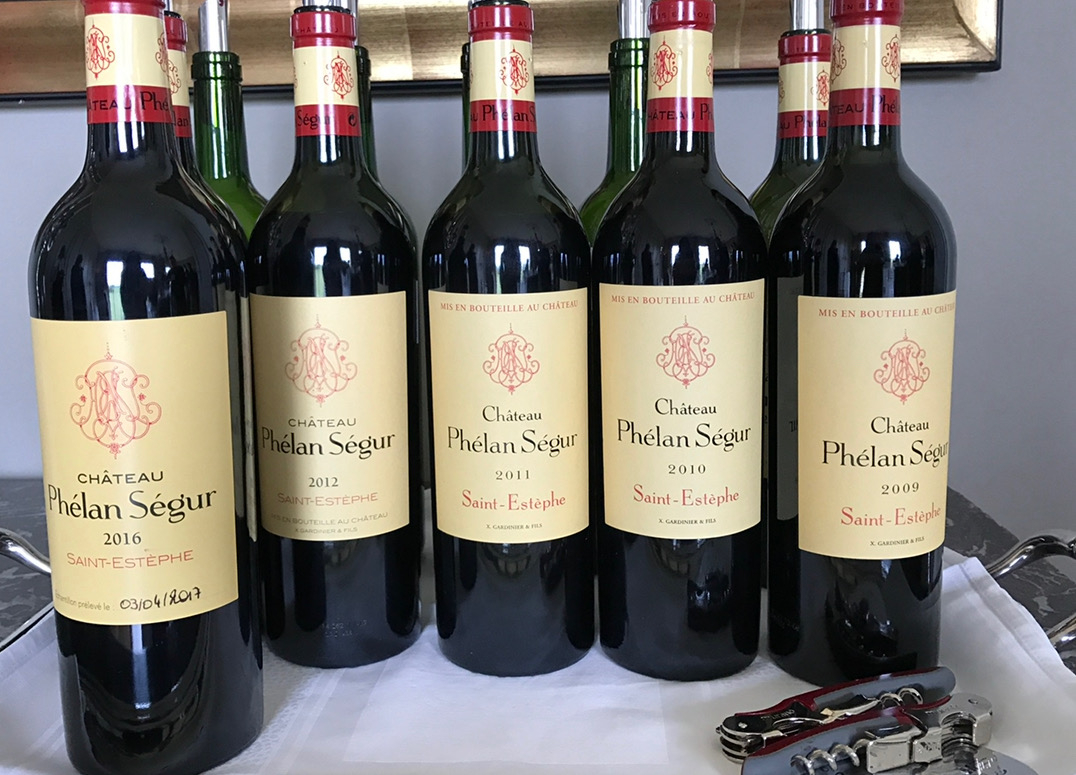 How are the Phélan Ségur wines unique compared to others from Saint Estèphe?
I think that first of all, we have more or less a blend which is, even if it changes, more or less 55% Cabernet Sauvignon, 45% Merlot. I think we have incredibly noble Merlot, very juicy, but they don't taste like the Merlot from the right bank. They are structured and powerful, and sometimes they taste like Cabernet Sauvignon actually. Also, they combine both advantages sometimes, the structure and also the juiciness and the fruitiness and the softness. It's quite amazing, the Merlot that we have in Saint-Estèphe.
I think the fact that we have this kind of blend makes it a bit different. And I think that what we like at Phélan is the finesse. In Saint-Estèphe, we produce big, structured, and tannic, with tannic being something positive, wines. And I think that Phélan has finesse. I like the word precision. We make precise wines. We make long wines. They are big on the length more than on the width. I don't know how you say that. They are precise, they are balanced, and they have a lot of finesse. Obviously, they are elegant, but the word elegant is too vague. I think that precision, finesse, balance, of course structured and powerful, and a lot of purity as well. I think that we are gaining purity, the purity of the fruit, the quality of the tannins, which is also something very important to me. I like the tannins when they are really ripe and velvety. Because we have a lot of tannins in Saint-Estèphe. So they need to be smooth and comfortable, and friendly, and the texture is very important for me.

Bordeaux's climate tends to be quite humid and you're pretty close to the river there. How do you manage to pick the grapes at the optimal ripeness to get those smooth tannins without losing too many of the grapes to fungal disease?
It's not so difficult. The guys are pruning the right way so that you don't have so many grapes on each vine, and when they prune, they choose the branch that's going to allow the grapes to be not in one big pack, but very regularly positioned on the branches so that there is air. The Cabernet Sauvignon is such a tight bunch of grapes and we need to prevent Botrytis which is the biggest danger that we have at the end of the harvest. The Cabernet Sauvignon here sometimes is going to reach the optimal phenolic maturity by mid-October, which is late already because it's getting more humid and you don't have any sun anymore.
It's all what we call prophylactic measures: you don't want to have high grass below the grapes, you don't want to have too many leaves in front of your grapes, but you don't want also to miss leaves, because if you don't have enough leaves, you are not going to protect your grapes from the sun, so it's a big balance of everything.
And regarding mildew, which is a more difficult subject because mildew is really starting after the flowering until really the harvest, that's the most difficult thing. We are reasonable, I think, and the way to really fight against mildew is to carefully follow your vineyard on a daily basis. And when you see the first signs of mildew, you immediately apply a treatment of sulfur, if you are doing sulfur. And if you are one day late, you're dead. So it's to be in perfect combination, in perfect harmony with your vineyard. It means to run your vineyard, to work into your vineyard every day, each single plot. That's what it takes. And if you need to treat on a Sunday, you go and treat on a Sunday. It means that you have to have a very dedicated team that doesn't mind receiving a phone call on a Sunday morning and they're going to be half an hour later on the tractor and they will be in the vineyard. And that's what made a big difference for example in 2018, when unfortunately, a lot of chateaux lost a lot of the crops due to mildew, because maybe instead of treating on a Sunday, they treated on a Monday. And one day sometimes is too late. So it's really to very carefully follow your vineyard, and look and be very receptive to any sign that the vineyard is giving to you.

And what about organic farming?
You can become organic in three years in France, that's what it takes. But three years for me, it's not enough. So we started the first plot which is around the chateau with experimentation in 2012. And slowly, every year, I'm adding one more plot. But I'm not organic. We are not organic — I don't run a garden, I run a big vineyard. I'm just trying, every year, one more plot with only copper and sulfur. And year after year, I'm trying to understand how my vineyard is reacting. Because I think it takes years and years to really understand how the plant is reacting to copper and sulfur, and because we are an oceanic climate, you need to treat on a very, very regular basis. Sometimes once a week when it's really wet, and so on. So you need more tractors. If I were running the whole chateau organic, I would need three or four more tractors, considering that I only have five right now, and I would need five to six more drivers. So that's organization.
The first thing is you have to really make sure that you are able to afford the organization. And then the most important thing for me is to check how the plants are reacting, considering that we have different plots, bigger groups of plots with different terroirs, different orientation, different everything, different types of clones, different types of varietals of course, and so on and so forth. So slowly, I'm experimenting. So far it's going well, because I'm going slow. And it's because I'm going slow that we put a lot of attention to what we do. And so far, we haven't lost any crop. And the plot is so far reacting quite well.

So one step after the other. I'm not in a hurry. I think that for the last 10 years, I was running to really make Phélan-Ségur dynamic. I brought a lot of energy to the property for the last 10 years. I was really into bringing a lot of energy, freedom, ambition to the chateau for the last 10 years. Now, I think that after 10 years, I can take my time and really follow the vineyard very carefully and focus on that.

Bordeaux has faced, in recent years, marketing challenges, since there are so many up and coming wine regions that are becoming more popular and taking a lot of the attention that used to be directed to Bordeaux in previous generations. How are you dealing with these challenges and how do you engage with younger customers?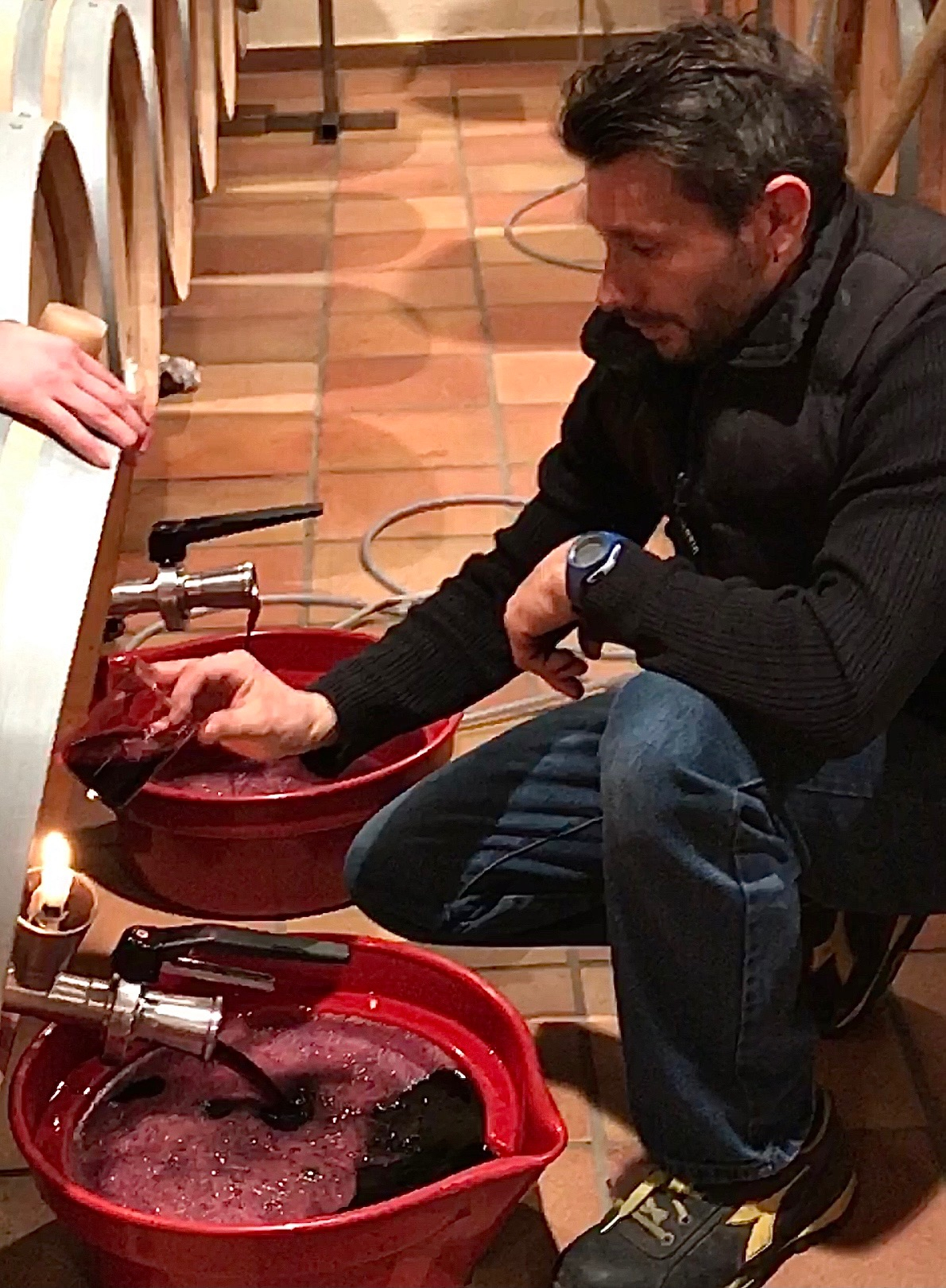 I think that we are lucky enough at Phélan-Ségur to be, first of all, at the price point where, I'm not saying that we are cheap, because we are not cheap, but even if you have to put like a $50 bill on the counter, it's still a great wine that remains affordable. So that's at least one thing. We are not a daily drink, but we are affordable.
Actually, I read something this morning something that is quite frightening, that 30% of the younger generation doesn't drink any alcohol, and that more and more Americans between the ages of 18 and 20 years old choose not to drink any alcohol. But anyway, to answer your question, it's a matter of image. So we try to combine an image of know-how and of tradition, which is reassuring. I think that tradition can be reassuring nowadays, but without being dusty.
We are trying to communicate as much as we can, to be open without being too transparent. Because a chateau has to have some secrets. We welcome people and we share our passion, and I hope that people feel our passion when they come or when they read what we put on social media or when we send our newsletters. We are trying to be in contact as much as we can with end consumers, but even with distributors or retailers or younger sommeliers, we try to be open and authentic. We are trying to be genuine. We are not pushing. And I think that the younger generation, even if they are not necessarily totally focused on that when they are 20 or 25, they will realize when they are a bit older that it's very precious to be able to find wine or food experiences that are genuine.
(Photo by Lisa Denning: Cellar Master Fabrice Bacquey racking the wines by candlelight)
But I cannot sing a song that I don't know or that is not mine. I'm not going to do some things that are not my culture. You have some chateaux, they play the rock and roll attitude. No. It's not us. We are farmers. We are genuine farmers who make the best of the grapes we are growing, and then we are trying to make a wine that is going to be there in 20, 25 years.
I think that now, thanks to the way we are taking care of our vineyards and maybe because of the climatic change, we really make wines with grapes that are at perfect, optimum maturity, and that we are producing wines that are approachable even younger. And so maybe younger generations, maybe it's something which is new. Now, remember my parents were always saying, "Oh my God, if we buy a Bordeaux, we will have to keep it 10, 15 years before we're going to be opening it," and so on and so forth. Now it's over. I mean, you drink a '17, you drink a '16, it's delicious. To my point of view and my taste, it's going to be even more delicious in 20 years. But if you're opening a bottle of younger Bordeaux right now, it fits with what some younger consumers expect from it, which was not the case 10 years ago when the tannins were not as ripe, maybe the precision was not there.
But we will remain what we are. Bordeaux is a region that creates wines that can last forever. And that's the only region in the world, really. Obviously you have some Burgundies and you have some Piemonte, some Italian wines, and we are not the only one. But I think that's the best definition for Bordeaux, is that we have wines that are living with you. I mean, you can have a wine that was born with you, if you are lucky enough to be born in a good year, and keep with you and be the witness of your life, basically. Which is the only wine in the world.

In addition to your top wine, you make two other wines. Can you just tell us briefly about those two other wines?
We have a second wine, an ugly expression in Bordeaux, second wine. But we have Franck Phélan. Franck Phélan was the son of Bernard Phélan who started the chateau back in 1805. And it's like a father and son relationship between the grand vin of Phélan-Ségur and the second wine too. Franck Phélan is a really friendly, real classical Saint-Estèphe. It comes from either dedicated plots. There are several plots of Merlot that are next to Calon and these plots are Merlot and they are producing grapes that are perfect for Franck Phélan. It's a majority of Merlot but it depends on the vintage, because it comes also from younger vines, either from Cabernet Sauvignon or Merlot, that are too young to go into Phélan-Ségur. They are juicy and rich, but they don't have the structure and the depth to go into the grand vin, meaning that they will not have the structure for lasting 20 years. So they go into Franck Phélan because what I want of Franck Phélan is to really to express, once again, the style of Phélan, which is the precision, the length, the finesse, but in a much more approachable way. For example, Franck Phélan is not aged in new oak at all or the barrels, so you don't have the tannins added by the wood. So if you are drinking some Franck Phélan 2018 for example, or '17, it's perfect. It's going to be really fruit-forward with some nice structure. But it's a friendly, classic, fruit-forward Saint-Estèphe.

And La Croix Bonis, it's a selection of plots on the left of the chateau. And it's another way of expressing our terroir and our style. So once again, it's different from Franck Phélan, but it's really, really fruit-forward. It's a plot selection.

What other wine-making regions around the world impress you with their wines?
Of course I was born with Napa, but not everything in Napa for sure. I must say that I love Champagne. Champagne it's maybe the other love of my life. But then I love German Riesling. I think that there are Barolos that are so incredible. I love Chenin or Cabernet Franc from the Loire Valley. There are so many incredible wines. I think that there is no other wine region for Chardonnay than Burgundy. But if you were to ask me one other wine, it would be Champagne, for sure.

What is it that you like best about your job?
It's to deal with people, and with nature. It's to deal with the modernity. You have to be on the ball, because you need to sell, you need to be on social media, you need to know all the modern technology, but at the same time you are dealing with a vineyard that is going to take 20 years to reach its full maturity. So it's to switch to the fast track and try to be as innovative as possible on this side, and then to be close to the nature and to take the time to respect the nature on a totally different timeframe. It's difficult to express.
And to be part of a great adventure. I mean, it's a real privilege to work here. Every day when I enter the gates of Phélan-Ségur, it's a big mission. You don't know why you've been chosen, but... I'm serious! Because this chateaux, it is going to be here in 100 years, 200 years, 300 years, you don't know. Every morning, when I make a decision, especially in the vineyard, I know that it's going to last for the upcoming 40 or 50 years.
And to be part of the history of the region, to be part of the life of the team, to be so happy when I receive emails from all over the world, or pictures of people opening a bottle of Phélan-Ségur. It's just incredible because it's a part of yourself that people are enjoying. And it's part of their pleasure and happiness and great moments. It's better than selling tires or whatever.