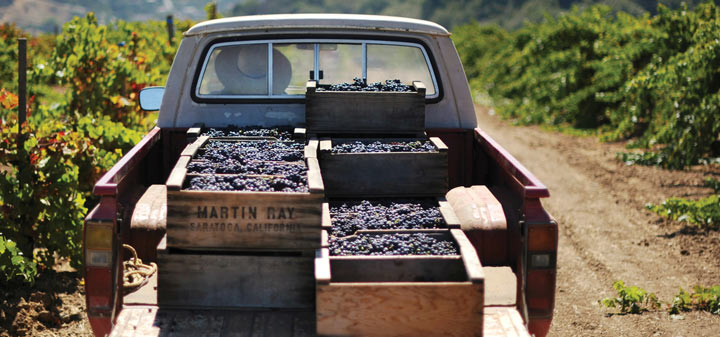 Something is happening in California.
Generally dominated by big one-note wines with bigger price tags, the state is now producing some of the most intriguing, delicious and soulful wines on the market. Cabs and Chardonnays are now joined by barrel-aged Verdelho and Grenache-Marsanne blends. Wines made in a garage in Berkeley are rivaling those poured in the fanciest tasting room.
It's a drastically different landscape than even a decade ago, and here to help you navigate it is Jon Bonné, wine columnist for the San Francisco Chronicle, and author of the just-released The New California Wine: A Guide to the Producers and Wines Behind a Revolution in Taste ($21; Ten Speed Press).
The book charts a new wave of wine producers who have dedicated themselves to make wine driven by the terroir of its region—a task that may seem obvious, but is in direct contradiction with the status quo of California wine production. The wines of these renegades are often dictated by a holistic approach to farming, and a less-is-more philosophy when it comes to treating the grapes.
To tell the story, Bonné has started at the beginning. The book artfully weaves through California's wine-growing timeline, illustrating how the effects of Prohibition, The Judgement of Paris, the rise of conventional farming and scientific enhancements all shaped the course of the country's most important wine territory. He then maps out the quest to discover California's various terroirs, examining the state and its producers region by region. The book's final section offers suggestions on producers to seek out based on varietal and features a series of handy sidebars, "Three-Bottle Tour," with three picks that best demonstrate the range of a wine style in a specific region.
California's wine country may be young by Old World standards, but, as Bonné displays, the best is yet to come. We've gathered a handful of wines from this new guard of producers (see below).