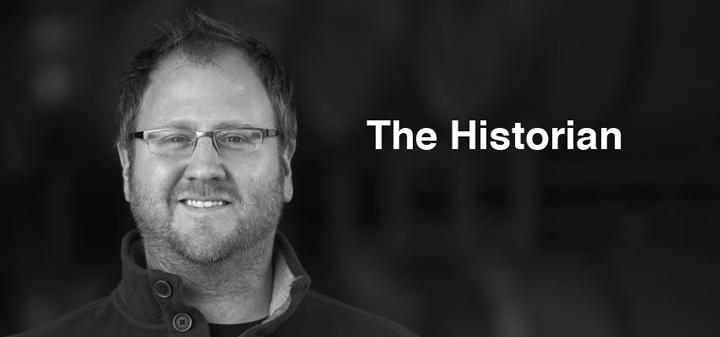 Dan Petroski makes wine for two Napa operations that would seem to have nothing in common. One is but a few years old; the other dates back to the mid-19th century. One is tiny with approximately 1,200 cases a year; the other, medium-sized at 10,000. One produces only whites; the other, predominantly reds. But the differences end there. Despite the very separate operations, Petroski brings one common theme in a similar mindset to his two undertakings — honoring history.
"I'm fortunate to work with this legacy [at Larkmead], a winery that Andre Tchelistcheff called one of Napa's big four," he says, "so I'm trying to make wines that stand shoulder to shoulder with Napa's best wines. 'Institution' is kind of a corporate word, but it fits."
At his own label, Massican, Petroski harkens back on a more personal level, to a year he spent overseas: "To me, living on Sicily was all about orange and lemon blossoms, the amazing almonds, the salinity, the aromas — I wanted to have those things. Sticking my nose into a Massican transports me to an island in the Mediterranean. It's all about a touchstone for my palate."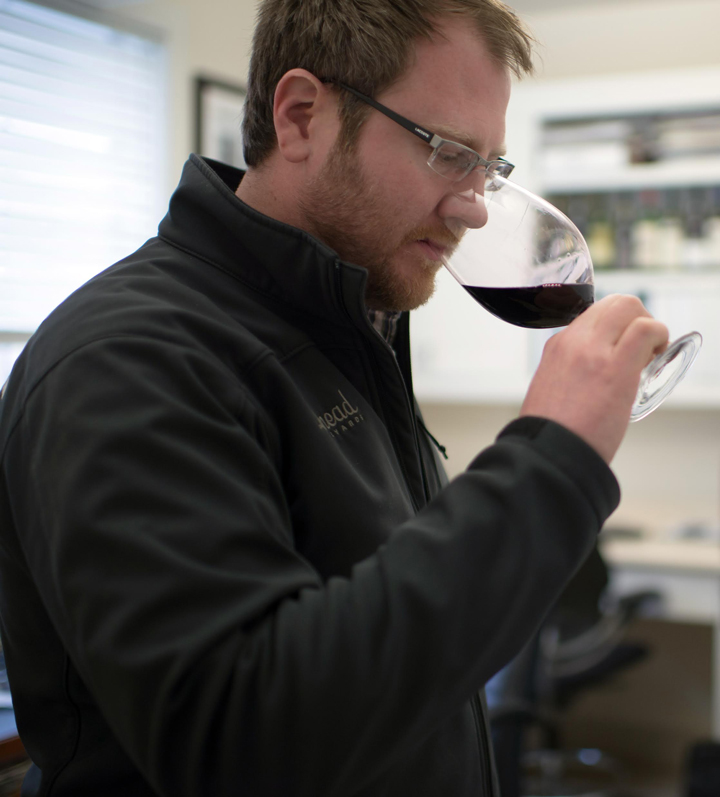 Congratulations, Dan. Mission accomplished, and with highly distinctive wines of purity and concentration on both fronts. Massican's whites have justly earned an avid following thanks to heady aromas, vibrant flavors, and surprisingly sturdy structure (yes, they can be aged a bit). Larkmead's reds, while bold and inky, possess uncommon restraint for Napa but still showcase the complexity of an estate with seven soil types.
"You want diversity and harmony, but I am intrigued by power," says Petroski.
How does he go about achieve such balance? He attributes much of his ability to lessons learned while working with Andy Smith. "You have to make wines that will make a good first impression," he explains, "but at the same time making restrained wines, that is a tremendous talent. Andy had this great ability to toe the line between wine enjoyed by consumers but also loved by our peer group."
Smith left the winery last year to devote his full attention to DuMol, confident that Petroski, who had no scientific background when he started at Larkmead in 2006 as a cellar rat, was ready to take over one of the Napa Valley's prime properties. Larkmead's estate vineyards sit in a spot called the "Hourglass" because the valley narrows from five miles wide down to one between St. Helena and Calistoga; the original property included what is now the Three Palms Vineyard, among Napa's most coveted merlot sites.
The new duties added another ball to Petroski's juggling act. In 2009, he had launched Massican (MAHS-i-cahn), naming it after the hills in Campania where his great-grandfather was born. His Annia white blend, made primarily with Italian grapes friulano and ribolla gialla, is named after Petroski's mother; the Gemina chardonnay after an ancient Roman grape grown near Monte Massico. And Petroski's ardor for his heritage extends from the varietals to Massican's labels, which he calls "mashups of some of my favorite labels in Italy."
How does he do it all? Making his own wines at Larkmead while working for a larger outfit works largely because the harvests rarely — or at least barely overlap.
"I thought the balls could be juggled, with Massican all white and Larkmead 90 percent red," he says. "And immediately in 2009 and '10, I realized the vineyards Massican was using weren't late picking, and didn't require high sugar. So the timing has been naturally falling into place. I've always joked that Massican has greased the wheels and gets me in harvest mode... and it's greased some of the equipment.
"It's easy to define [my two roles] as day job and night job, or as wife and mistress, or love and passion. But it's really more like preseason and regular season."
The Massican wines have gained great favor among Jon Bonne's New California Wines as well as the 7 Percent Solution movements built around lower-alcohol, food-friendly wines usually made from lesser-known grapes. But Petroski knows that Larkmead, which sells 90 percent of its production to mailing-list and tasting-room customers, could also be called a cult-like winery. "Once you start thinking about it that way, we do have this tribe of followers —very loyal."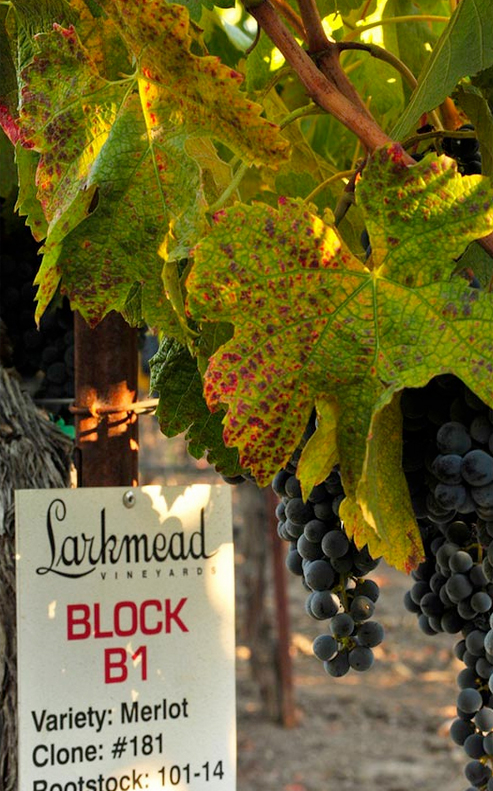 And while he may have been ahead of the trend, he fully expects to see small wineries such as Massican continue to pop up even in the tony Napa Valley. "It's a place with people who provide community support, helping each other on making wine. The restaurants support the wines. The big wineries support the day-job-and-night-job thing.
"Also, people are looking at old vines and their legacy. Three decades ago, Napa had more chenin than chard, more zin than cab. [These New California Wines] help us tie back to our history. Part of the excitement of the movement is that there is no real definition of what's happening right now. It's like the sixties when Paul Draper and Warren Winarski and those guys were trying to figure things out."
One thing Dan Petroski has figured out is that he wants people who encounter his wines from Larkmead and Massican to have the same sensations.
"You're drinking a style of wine," he said, "but also a cultural history."
Indeed.