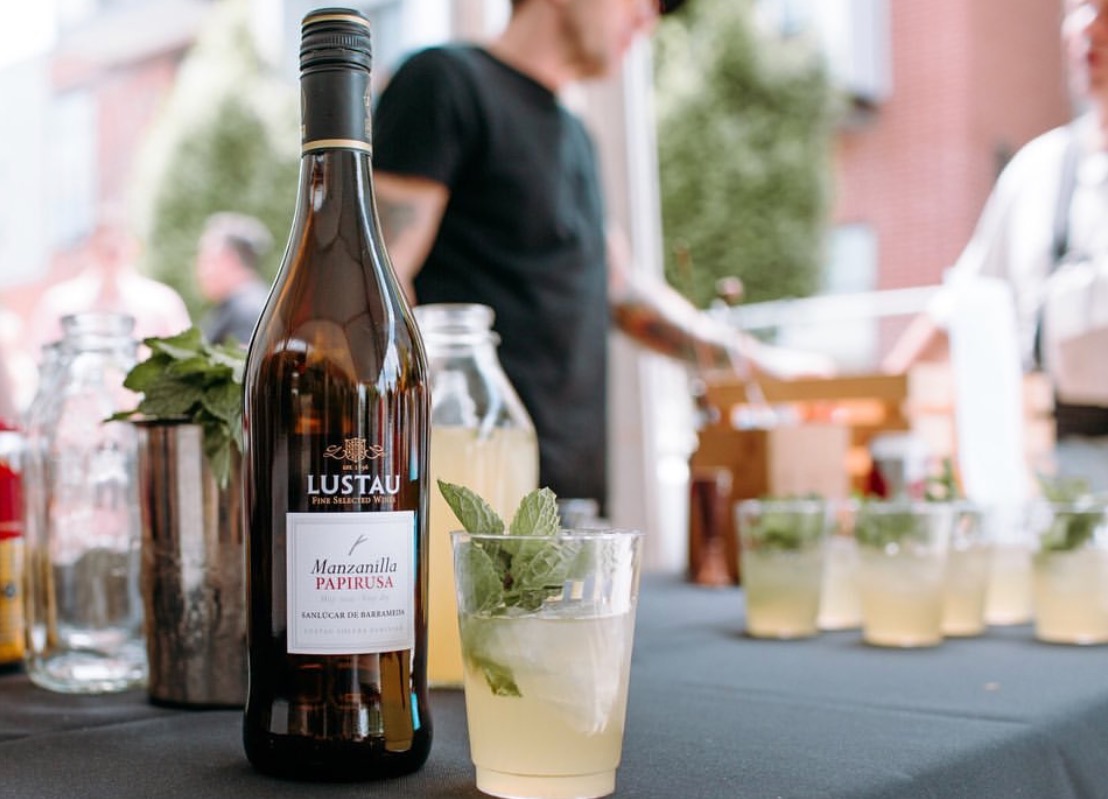 Sherry has been produced in the far south of Spain for thousands of years, yet there are still many misconceptions about the wine, particularly among American consumers. Is it sweet? Is it dry? (Yes to both!) When do you drink it? (Like any wine, it is meant to go with food). From bone-dry finos and manzanillas to super-sweet pedro ximénez, sherry is an extremely versatile wine that can pair with every course, from apéritif to dessert. Additionally, sherry's unique flavor profile makes it an excellent component in cocktails, and it has become a staple of creative bartenders worldwide.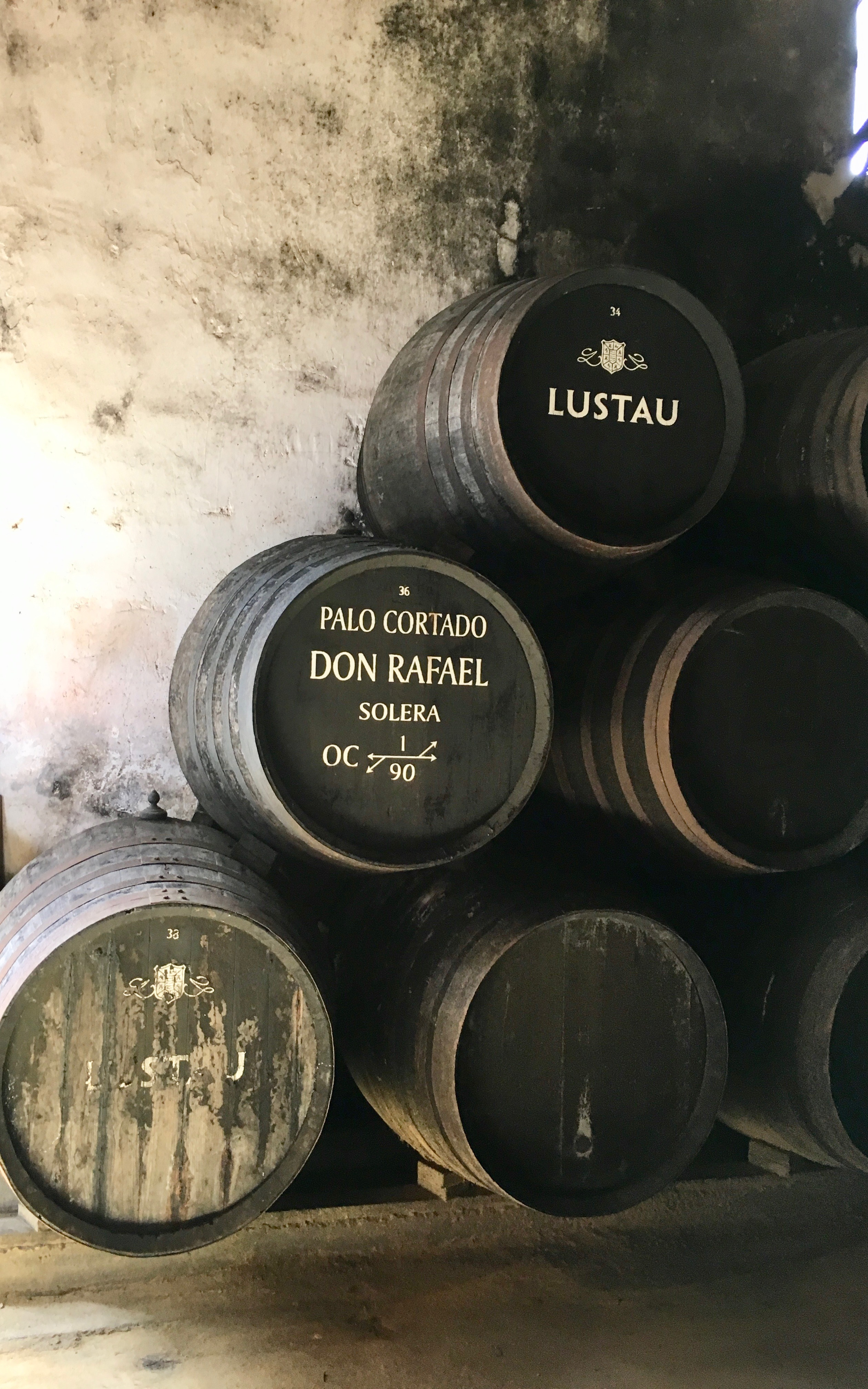 Bodegas Lustau, located in Jerez de la Frontera, in an area known as the 'sherry triangle,' is considered by many to be the best producer of fine sherry. The firm, founded in 1896, began as a small family-run winery that supplied wine to large sherry producers who would then bottle and sell it. These small suppliers are known as 'almacenistas'. Eventually the Lustau family expanded the business into making and selling its own wine. Today, Lustau produces a wide variety of sherries, including an Almacenista series of special bottlings that are sold with the name of the supplier on the label, an homage to Lustau's past.
Lustau's efforts to promote sherry through various educational programs has resulted in more awareness of this special wine yet, considering how well sherry pairs with food, more work still needs to be done to get people drinking it. In 2017 Lustau began offering a Certified Sherry Wine Specialist Course for industry professionals, as well as for wine students and aficionados. The course, approved by the Regulatory Council of Sherry Wines, consists of a 2½ hour class, tasting, and exam led by Lucas Payà, Lustau's U.S. National Brand Educator.
Payà, internationally recognized in the wine world, served as sommelier at Ferran Adriá's acclaimed restaurant elBulli, in Catalonia, Spain. During his five years there he managed one of the greatest collections of sherry in all of Spain. Payà moved to the United States in 2013 to become Beverage Director for all fifteen restaurants in the José Andrés ThinkFoodGroup (TFG).
Today, in addition to his role at Lustau, Payà (photo below) works as a wine and hospitality consultant. Grape Collective caught up with him to talk about why sherry is misunderstood and how, by working with Lustau, he is changing people's attitude towards Spain's most iconic wine.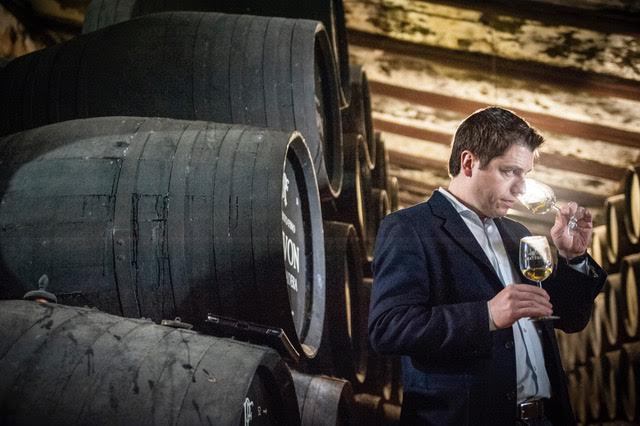 Lisa Denning: Can you tell me a little bit about your background and how you got interested in wine?
Lucas Payà: My family played an important role on this. My mom was an avid cook and my dad has always shown great interest for good restaurants and wine. I went to culinary school in Barcelona and discovered that wine was a subject to study, practice and learn, and that captivated me.

You've been a sommelier in some of the top restaurants in the world. Why did you leave the restaurant world?
I didn't leave all that behind me, and I don't think I will ever be out of that world completely. It's been more like a slow transition of my work over my 20 years of wine and beverage professional career, and I still visit many restaurants as part of my job.
What was the most important thing you learned from Ferran Adriá during your time at elBulli?
During his career Ferran has taught many key industry aspects and influenced thousands of professionals worldwide. Working under his direction for five years was a privilege. Beside offering the most avant-garde cuisine in the world, elBulli was renowned for the overall quality of its 'staging', the smooth performance and the sophistication of its food, beverages and service. Ferran is an archetype when it comes to combining creativity, perseverance, talent, technique, professionalism and self-confidence, to name a few.
You ran the beverage program for over a dozen of José Andrés' restaurants. What does it takes to run a beverage program — and to do it well?
It is a laborious job that requires efficient time management and social skills. The most fun was creating programs while trying to adjust each restaurant's concept to their beverage selection and presentation. Being able to follow and interpret Jose's vision would be crucial. My work with José was a wonderful opportunity to apply my experience on a large scale and I feel very grateful for the opportunity and proud of our numerous achievements.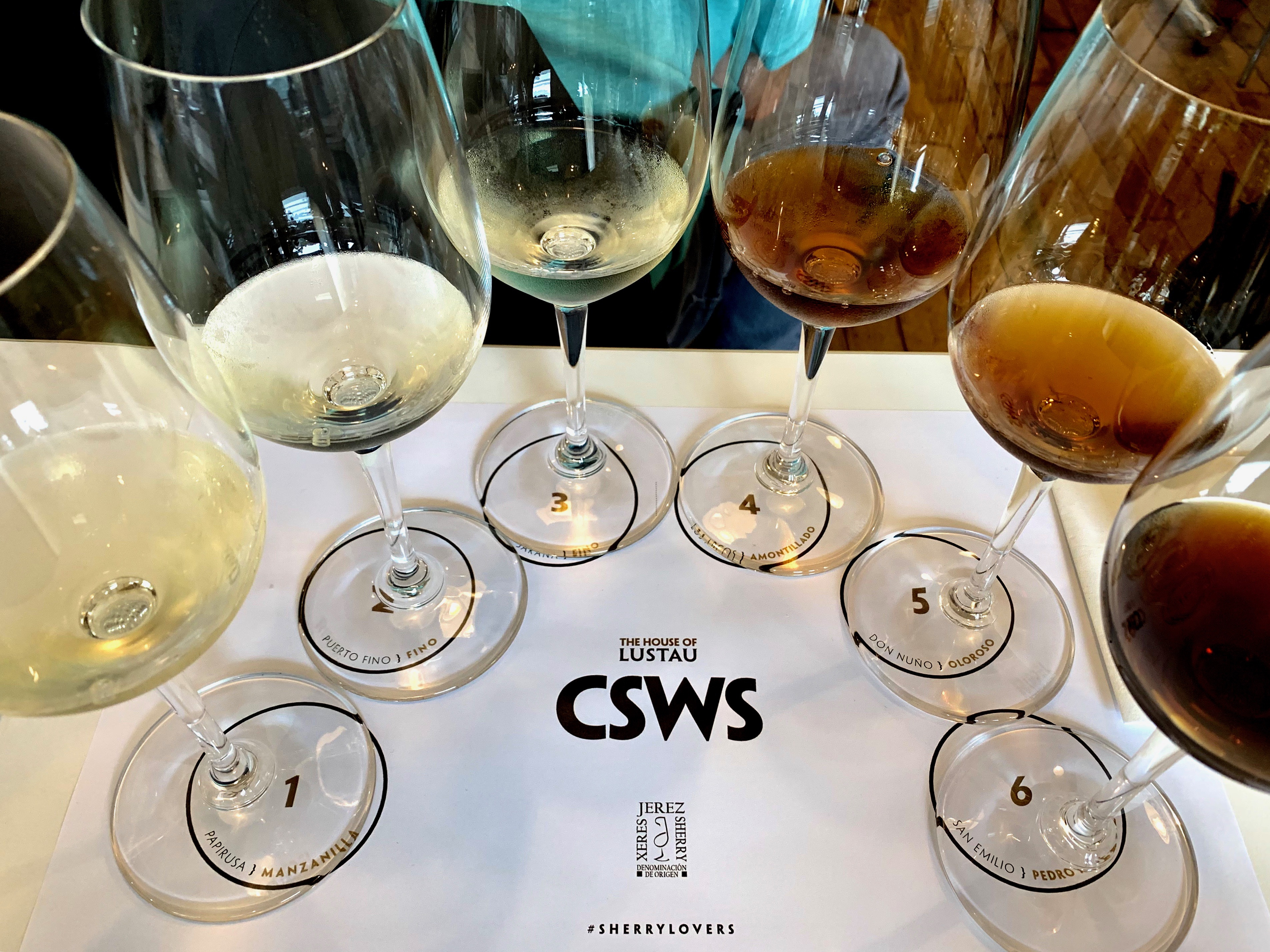 What are your responsibilities as the U.S. Brand Educator for Lustau?
Our goal is to keep educating American wine enthusiasts. We regularly arrange classes that are held all over the US and I travel to teach them. This is our third year offering the CSWS program and that alone keeps us very busy. We also create some content (videos, blogs, etc.) to communicate why we think sherry wines are so fascinating.

As far as sherry producers go, how is Lustau and its wine unique?
For most of its history, Lustau has been a very forward-thinking and pioneering bodegas. They are responsible for some of the most well known trends of sherry, yet they maintain a small-scale operation, presenting a broad collection of high-quality products.

Why do you think Americans don't drink much sherry? How is the best way to promote the wine?
I don't personally push anyone to drink more sherry, instead, I tell them how good these wines are. We are convinced that education is a big plus in the promotion of wine in general. Lustau made the honorable decision to invest much effort into conveying the attributes of the Jerez region to a wide audience, and to promote their wines while teaching about the category as a whole.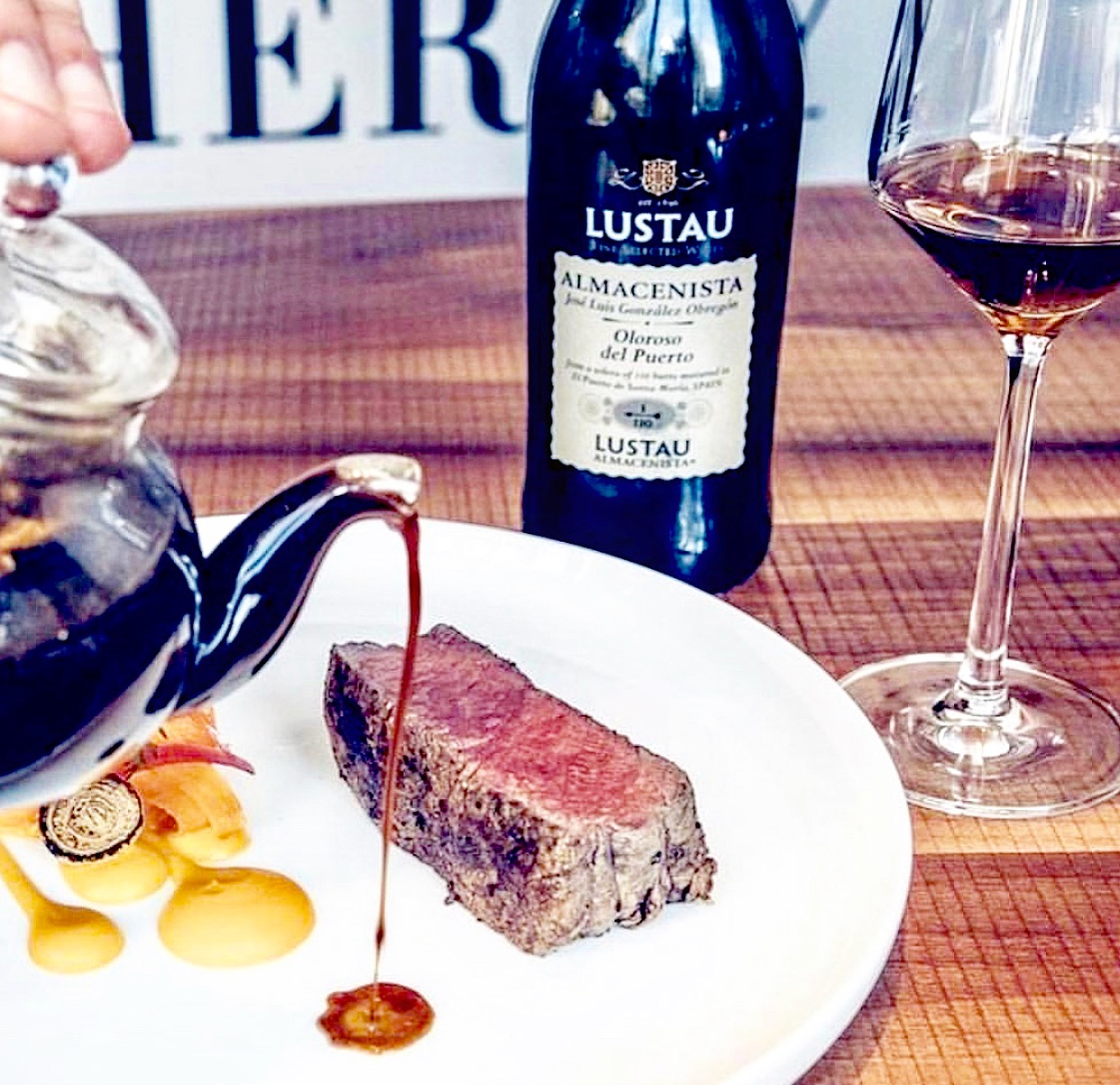 Why do many people have the misconception that all sherry is sweet when, in fact, most sherry is dry?
There is a lot of sweet sherry out there, but as we explain in the course, those wines are the result from blending small amounts of luscious wines together with very dry wines. These blends have been extremely popular on the major international markets for centuries.

There are a lot of dry and bone-dry sherries produced as well. The sherry method involves fortifying over a completed and dry base wine, not arresting the fermentation before the end of the natural process. Dry sherries may be more popular in some parts of the world. We try to showcase the endless profiles of wines coming out of the region.

Do Spanish people outside of Andalusia drink sherry?
Sales numbers are posted by the Consejo Regulador annually. Spain consumes a good amount of fino and manzanilla, among other styles, particularly during the famous festivities in spring. I like to explain that at elBulli restaurant (the most avant-garde cuisine in the world) all guests were recommended to have a glass of dry sherry to start off their gastro-journeys and that began decades ago.
What do you think of the trend of making cocktails with sherry?
The great diversity of flavors and styles of sherry offers a world of possibilities to bartenders and mixologists. According to public records, sherry was already used in U.S. cocktails back in the 1800s. If Americans keep mixing these wines in their favorite drinks, that must be a good sign.
Can you tell us a favorite sherry cocktail and how to make it?
A Bloody Mary with sherry is an easy-to-make and delicious drink that may suit many occasions: apéritif, brunch, lunch, late-afternoon, by the swimming pool, on an airplane headed to your favorite vacation destination. Just season the tomato juice with your favorite ingredients, add 2 ounces of either fino or amontillado sherry and stir together in a mixing glass with ice, strain into a highball glass with fresh ice, garnish with a celery stalk and lemon wedge. (Get the full recipe on The Wine Chef).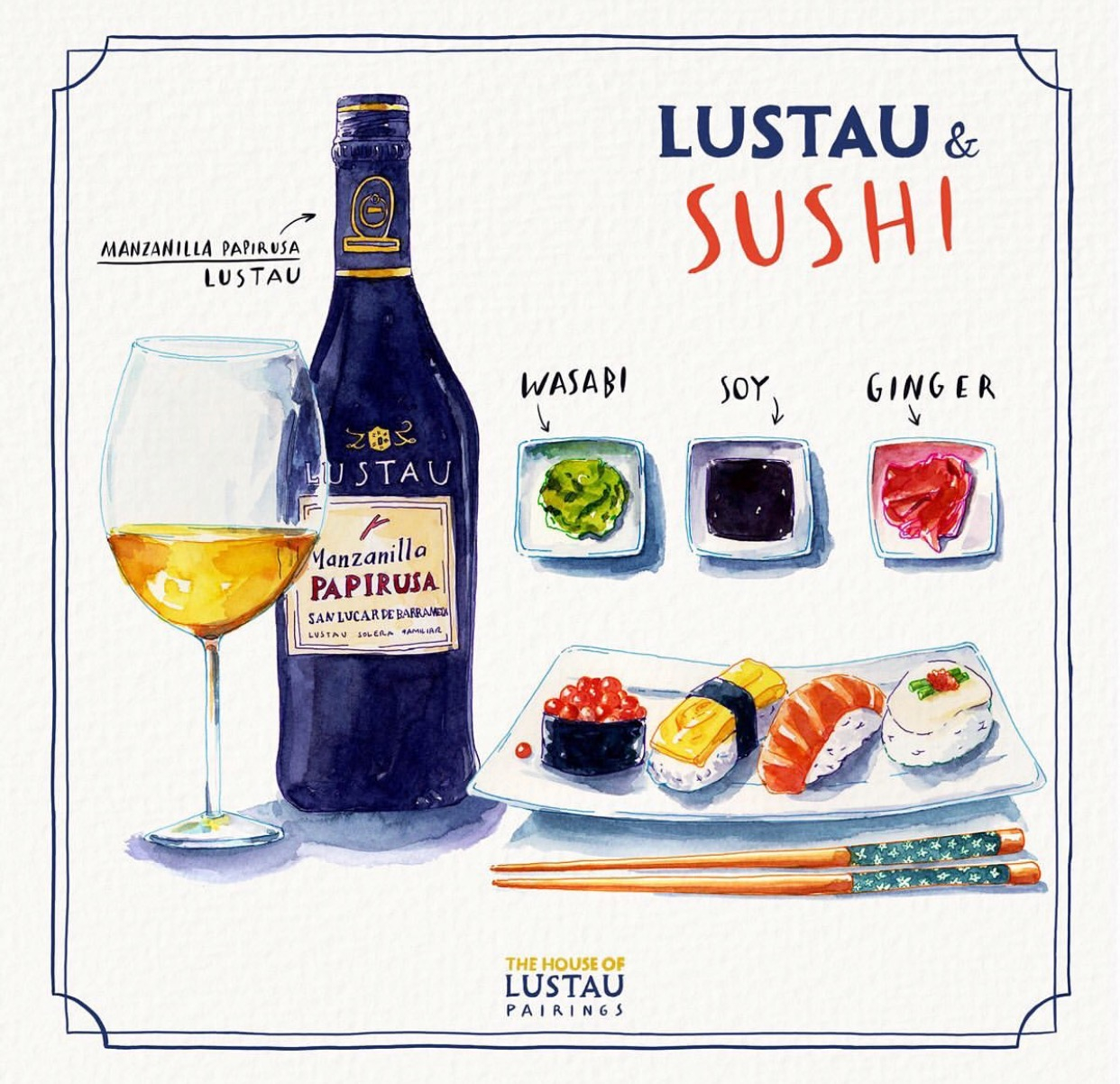 What's your favorite food pairing with sherry?
When it comes to pairing wine with food sherry is unparalleled. The versatility that these wines exhibit makes them a very successful option to go with virtually any dish.

I love how sherry leaves a nutty aftertaste. Where does that flavor come from?
The singular methods of aging sherry, either in contact with the 'flor' yeast or directly exposed to oxygen, provide a very unique nutty character to the wines. When part of a balanced wine, these flavors are potentially delicious.

In your seminar you mention how sherry shares similarities with Champagne. Can you tell us what these common points are?
The two regions show centuries of history of wine production, and interesting comparisons can be drawn. Their marginal position on either end of the latitude range, soil composition, trade structure, lengthy winemaking processes, yeast contact, base-wine treatments and blending practices are just a few examples.