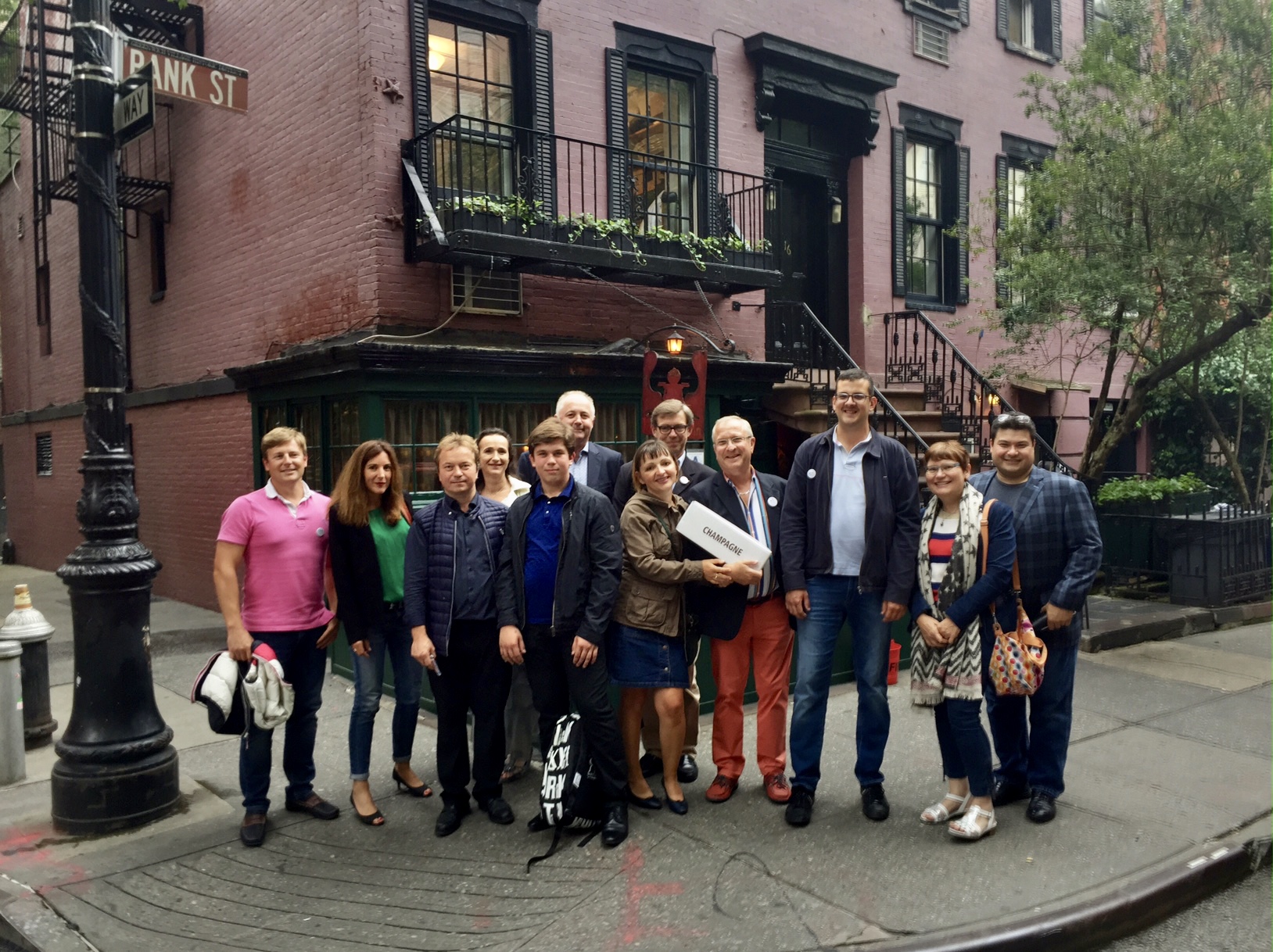 Like an experienced and talented actor who is continuously cast in a supporting role, Pinot Meunier is the grape in Champagne that usually plays that part with the two big stars of the show, Pinot Noir and Chardonnay. Most Champagne is a blend of the three grapes, with the exception of blanc de blancs, (100% Chardonnay) and Blanc de Noirs (Pinot Noir, Pinot Meunier or a combination of the two). Traditionally, it's been rare for Pinot Meunier to be used alone or even as the largest proportion of the blend. Most Champagne producers use it to add fruitiness, freshness and suppleness, but don't consider it interesting enough to stand on its own.
Enter the Meunier Institut, self-appointed agent for Pinot Meunier, a group of nine member wineries who believe in the star quality of this often underappreciated grape. They are out to show that 'Meunier' as they prefer to call the grape, can easily be the star of the show. Founded in 2015 by Eric Taillet of Eric Taillet Champagne, the organization promotes the grape's ability to be the biggest part of a Champagne blend or to stand alone in a one-grape show. Grape Collective caught up with Fanny Heucq of Champagne Heucq Père et Fils, one of its members, to delve further into the aims of the Meunier Institute.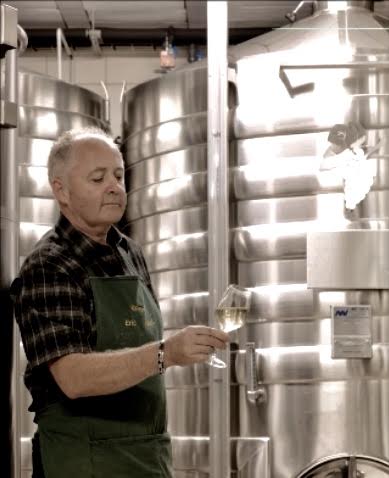 (Photo: Eric Taillet of Eric Taillet Champagne)
Lisa Denning: Tell us a little bit about the Meunier Institut and its goals.
Fanny: The Meunier Institute was created in 2015. The objective of the Meunier Institute is to promote these grapes that have been a little bit forgotten. And we want to show that this grape is very good by itself, and not only in blends. We would like it if people called it Meunier, and not Pinot Meunier, because it's not a mix between a Pinot Noir and something else, it's very great by itself.
Have you found that people get mixed up because of the word "Pinot?" They confuse it with Pinot Noir?
Of course. Lots of people think that Pinot Meunier is something about Pinot Noir but it's really a proper grape.
How many members are in the institute and are they all winemakers?
We are nine winemakers in this institute, so we do everything. We have our own vineyards, we make the Champagne, and we also distribute the Champagne.
Champagne is traditionally a blend of three grapes: Pinot Noir, Chardonnay, and Pinot Meunier. Can you tell us a bit about the Meunier grape? What characteristics does it give to the blend and why do you feel that it makes a great single varietal champagne?
The Pinot Meunier, or the Meunier, brings the fruit in the blend. That's what people usually say. But when it's used by itself it brings a lot of different things. First of all, it's really fruity but it also brings balance. It can bring body, structure and minerality when it's grown on the right terroir.
Can you describe the flavors of the Pinot Meunier grape?
The Pinot Meunier is mainly fruit, so you can have apple, pear and citrus. You can have a nice flavor of brioche and of vanilla that lasts a long, long, long time.
With all those delicious flavors why do you think the grape has traditionally been underappreciated and not used as a bigger proportion of the blend?
It's kind of an historical reason. In the 1930's before the second World War, one of the big Champagne houses was buying mainly from Montagne de Reims and Cotes de Blanc, the places near Epernay and Reims where you find mainly Pinot Noir and also Chardonnay and then if they didn't have enough grapes they would go to the Marne Valley and get some Pinot Meunier for their blends. Also, Meunier is a little bit rustic so maybe we haven't used it in the best way. We traditionally prefered to use Chardonnay and Pinot Noir that are mainly from Grand Cru vineyards. Pinot Meunier is in the Marne Valley and there are only two Grand Crus in this part of Champagne and usually people prefer the Grand Cru Champagne.
As a single varietal wine does Pinot Meunier age well?
Yes, of course! It ages very, very well. You can have Pinot Meunier that ages 10, 15, or 20 years or even longer. In the association, we did some tastings and the last Champagne we tasted was from the 1950s and it was fantastic.
Tell us how Meunier grows so well in the Marne Valley. What is it about the terroir there?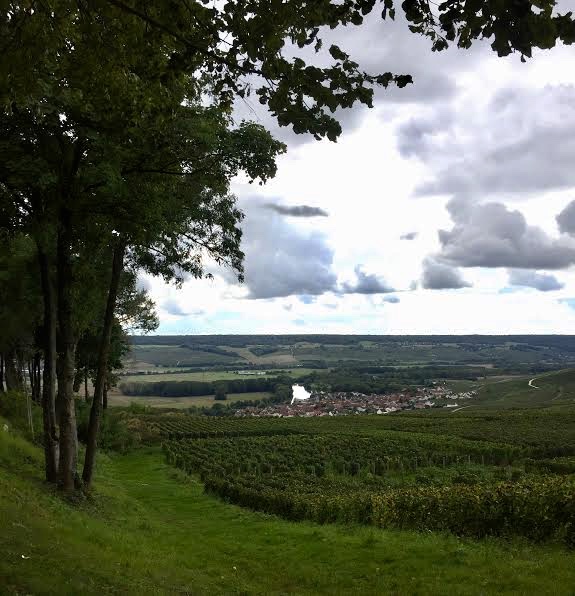 Meunier grows so well because it has really adapted to the soil. It is also blooms a little bit later, so it is very good because it is not impacted by the frost. It is also more resistant to some diseases like mildew. So the best place to grow it would be the Marne Valley because the soil is made with clay or a mix between the chalk and clay. This is the best place.
How many winemakers in Champagne are making 100% Pinot Meunier wines?
It's a hard question but we can say 30 producers out of 5,000. It's very small.
Are most of them coming from the Marne Valley?
Yes. Not all of them, but let's say 90%.
Do you envision making mono-varietal red still wines from Pinot Meunier? Is that also a goal of the institute or are you just going to stick with sparkling wine?
We do have some producers that are making good Champagne noirs, red wine from Pinot Meunier. My father is going to launch a new cuvée in January.
Let's talk about Pinot Meunier as a gastronomic wine. What kind of food do you like to pair with a Champagne that is predominantly Meunier.
You can pair it with almost everything because the grape is not the only thing that can make the Champagne. You have also the vinification. So, you can have a lot of tension like a Chardonnay has and you can pair the Meunier with oysters or a very mineral food. But you can have Meunier aged in wood and pair this type of Meunier with meat or also cheese. You can also have rosé. So pink Champagne that you can pair with a lot of different things as well. So you have plenty of different pairings.
Read more from Lisa Denning on Grape Collective.
Champagne Moutardier Carte d'Or Brut (85% Meunier and 15% Chardonnay - $42.99) can be purchased online at GrapeCollective.com or in our Manhattan wine studio at 2669 Broadway.