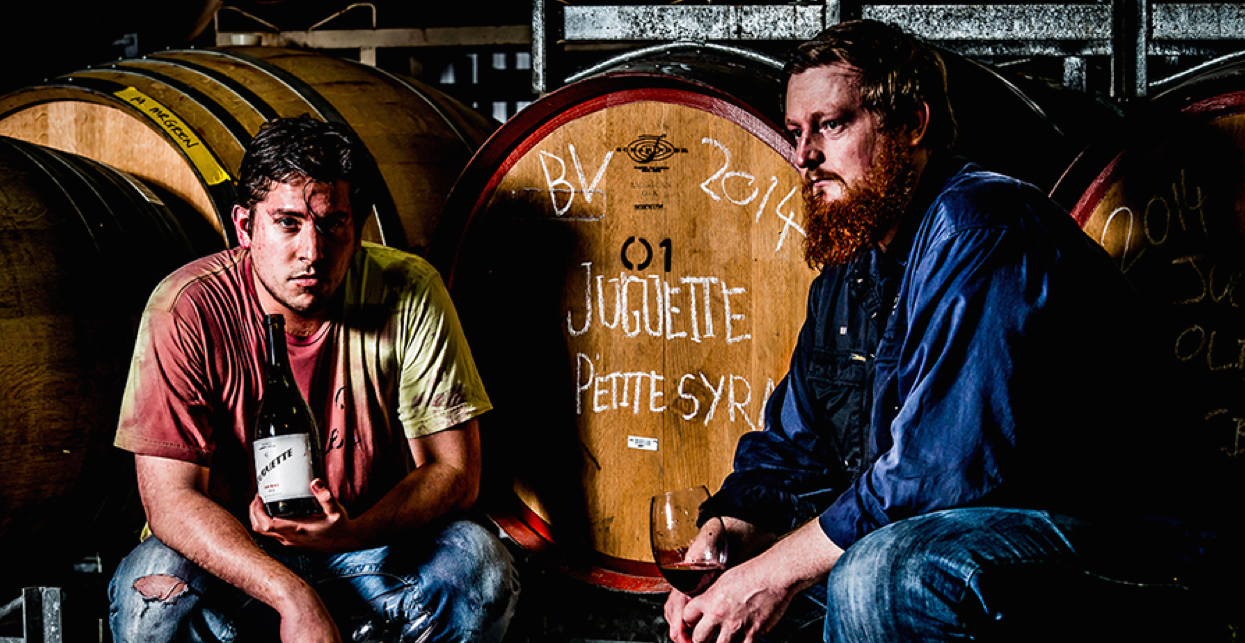 Winemaking techniques are never born in isolation. Ever since wine has been made, there has been collaboration between regions. At first, winemaking techniques may have travelled with soldiers or immigrants travelling with vines as a method to sanitize their water. In the twentieth century, collaboration happened when winemakers from old-world regions moved to new-world regions, took over a plot of land, and made wine. How does this collaboration continue to happen in the twenty-first century, and who are the main collaborators? And, what other ways are there for collaborating and sharing knowledge today?


A unique exchange is happening between Mexico and Australia, aiming to bring wine to an audience in a non-traditional wine country. It is happening under the brand label Juguette. Mexican-born winemaker Mauricio Ruiz Cantú and his Australian business partner Ben Caldwell have as a mission to educate the Mexican audience about high-quality Australian wines. The duo met for the first time at university in Adelaide, Australia. Ruiz shared with Caldwell his frustration about the lack of quality Australian wines in Mexico and how he was determined to change that. After a few more glasses (or bottles), they hashed up initial plans for the production of Juguette.


In order to better understand Juguette, we first need to focus on why a Mexican citizen chose to study enology in Australia vs. Europe or the United States. Ruiz shared, "After working in Mexican vineyards in the Parras, Coahuila region in Mexico, I realized that some of the major environmental challenges in northern Mexico are similar to those in South Australia." The soils have similarities like with high potassium and high pH levels. In addition, both regions require efficient water management programs to manage drought and maintain quality. Given the similarities he saw between northern Mexico and South Australia, Ruiz set out to get his Enology and Viticulture bachelor degree from the University of Adelaide.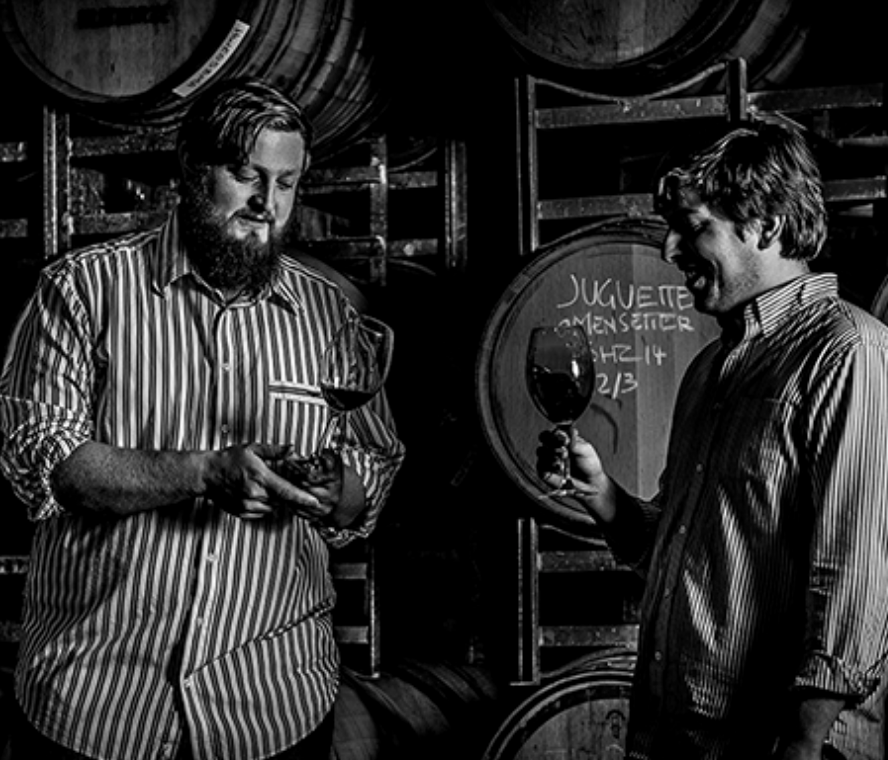 At first, he hesitated studying in Australia because he did not know of many quality wines from Australia - there are very few found in Mexico. He noted that "little else than Yellowtail or Rosemount made it into the country." All fears dissipated when he got to Australia, "the wines I was trying were unbelievable, and I only wished I could take them all back to Mexico with me." This is when the idea of Juguette was born, and it was only a matter of time until Caldwell would jump on board. 


Upon graduation, the Australian-Mexican duo launched Juguette, a transcontinental label. The label's first wine, a Shiraz from the Barossa Valley, aims to bring into Mexico the very best Australia has to offer in a form that caters to the Mexican taste, "Our wines will be true to its origin whether it is the Barossa Valley or McLaren Vale's terroir; however, we have also identified specific styles that are appealing to Mexican consumers, and we are developing those." Ruiz and Caldwell are making Juguette a medium- to full-bodied, velvety, and expressive wine. When surveying the Mexican audience, they realized that Mexicans enjoy a perfumed nose, "We dislike wines that are dull on the nose; our wines aim to be highly expressive," Ruiz explained.


Juguette is now available in major retail stores in Mexico; and, hopefully, the project can move to the US soon, commented Ruiz. While traditional wine markets, such as Europe, Australia, and the US continue to grow, newer emerging wine markets are also growing. Moreover, the tastes of non-traditional markets continue to be undefined - 'How do new wine drinkers around the world like their wine?' is a question all wine-producing regions should be asking. As more people around the world become wine savvy, there is tremendous opportunity for wine regions to improve, cater wines to these emerging wine markets, and get to them during their early development. Mauricio Ruiz and Ben Caldwell have set the first foot forward in the right direction. Kudos to them and best success!


To learn more about Juguette, visit their website here.