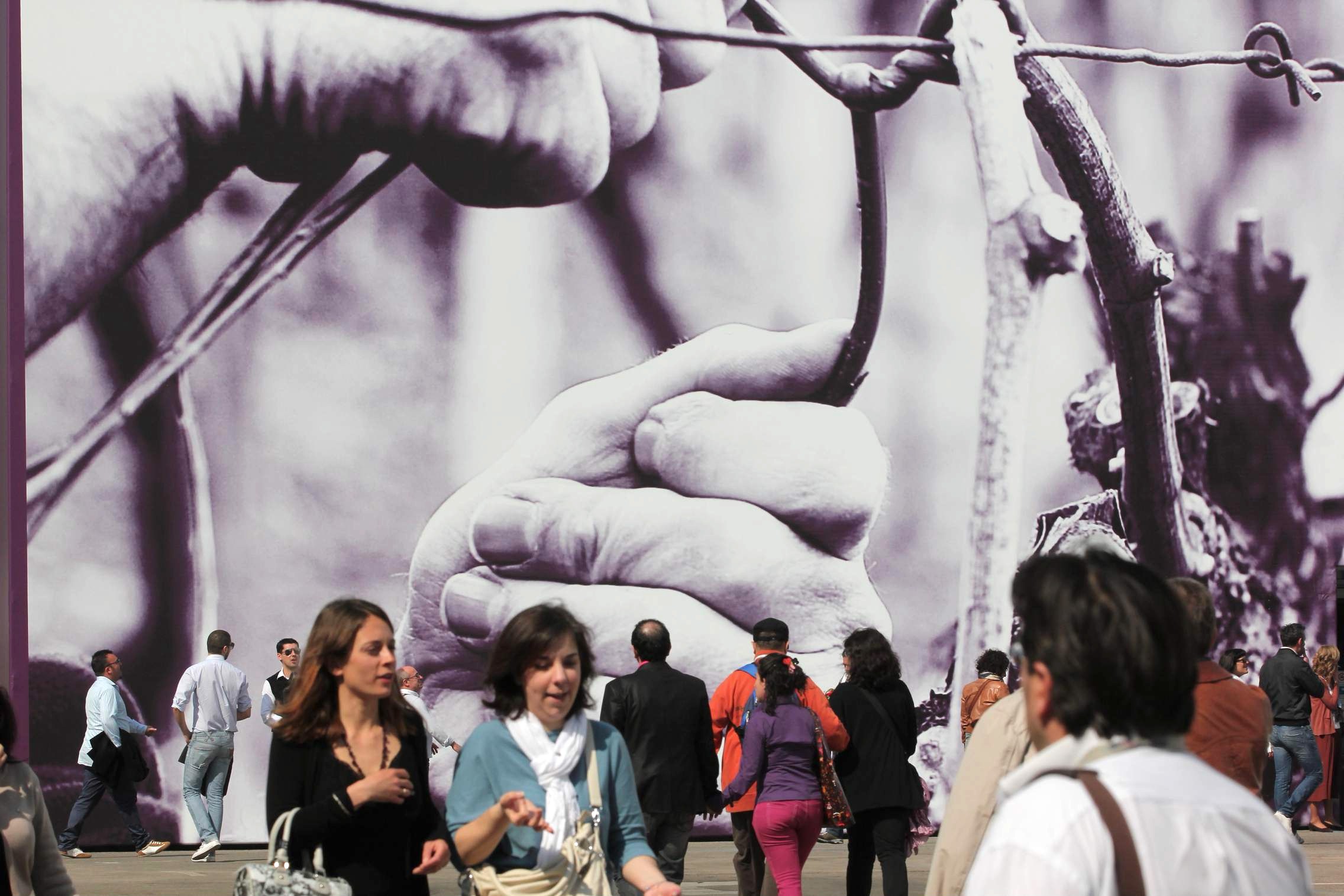 "Postcards from Vinitaly" is a series of daily dispatches from the long-running international wine competition and exposition held annually in Verona, Italy. Check in every day for the latest from the event.
On Sunday, Vinitaly – the world's largest annual wine trade fair – opened up its 48th edition. This being my 23rd Vinitaly, I have seen the fair grow from a leisurely venue for producers and distributors to meet over a plate of salami and glass of buon vino to what it is today: a mega-sized wine business event. Vinitaly now covers 100,000 square meters, has more than 4,000 exhibitors, and expects to receive some 150,000 visitors, hosting seminars addressing the ever-evolving world market throughout.
Among the "hot" topics this year is the Semiotic Square. This chart, based on monitored on-line wine conversations on Italian sites, divides consumers into four categories: Radicals, Wine Snobs, Socialites, and Down-to-Earth. While its purpose is to help producers define their customers, at first glance it seems about as useful as a Facebook quiz. (Which Harry Potter character are you?)
"There has been a huge decline in consumption here in the last five years and this research was made in order to determine how Italian wine drinkers had changed," says Fabio Piccoli, Managing Director of Wine Meridian and panelist for a discussion on social media monitoring. "What we ended up discovering was that there is great fragmentation. So there aren't really four categories; there are hundreds. Each wine lover is really a universe unto himself. You can't make a wine that satisfies everyone."

Speaking of pleasing everyone, let us spare a thought for fragrant and lively Prosecco, which I had a pleasant run-in with. One sip of Bortolotti, the Rolls Royce of Proseccos, and I quickly remembered what made this wine special. Not here in Italy? They can also be tasted at Maialino and Petrossian in New York, Spago in Beverly Hills, or La Ciccia in San Francisco.