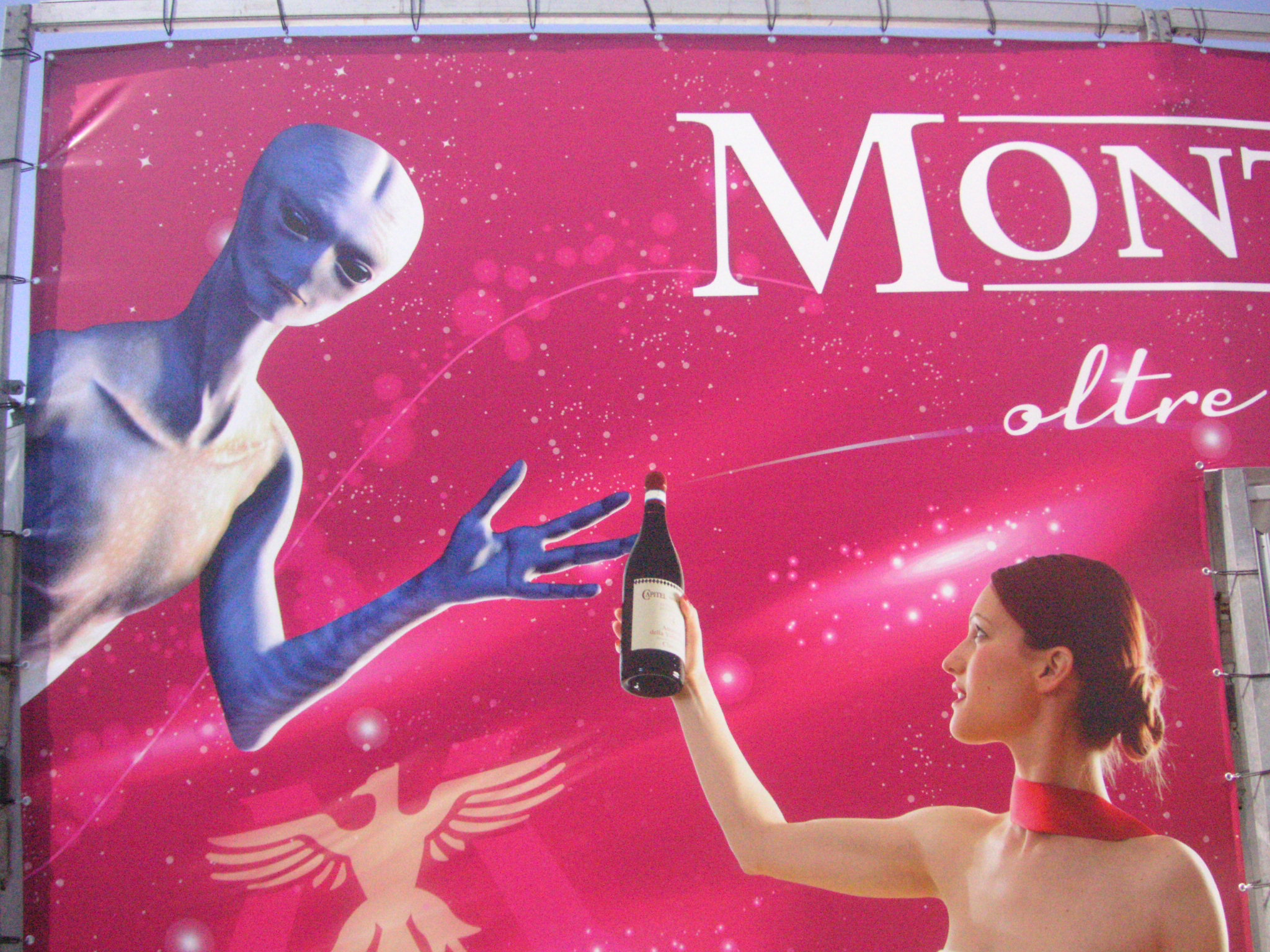 Tuesday was a good day — I spent it chatting with winemakers and tasting wines made from indigenous varieties that have great personalities. Who could ask for more? Incidentally, this batch is all available in the United States.
The first stop was Fattoria Zerbina, where Cristina Geminani, winemaker and owner of the estate, gave me a taste of Bianco di Ceparano, made from 100% Albana grapes.
"What makes Albana special is that it is indigenous so no one else has it," said Geminani, with a smile. "Its major quality is its firm acidity, which is a big deal for a grape. It is what's needed to make vibrant and elegant wines. With its tangy flavor it goes well with charcuterie, as well as traditional asparagus and egg dishes." New York tasters can try these wines at Jet Rock Bar and Grill at La Guardia Airport or at Botta di Vino in Brooklyn.
Then we marched across the fairground to find Pietracupa where the winemaker and owner offered up two vintages of his superb white wine. "For me, Fiano makes a great wine – profound, elegant and long-lived," said Sabino Loffredo. See for yourself at Babbo in New York and A16 in San Francisco.
Then off to the Sicilian exhibition hall to check in on Donnafugata and taste Lighea, a white wine made from 100% Zibbibo (a.k.a. Moscato di Alessandra) and grown on the tiny island of Pantelleria. "It is a really explosion of fruit and floral notes on the nose," said Jose Rallo, whose family owns the Donnafugata winery. "It's nice as an aperitif but is also good with seafood and mushroom dishes." It is found at Scarpetta in New York and Osteria Mamma in Los Angeles.
Afterwords I stopped by Villa Bucci, or the Daimler of Verdicchios – elegant, smooth and built to last. "The Verdicchio area in general is improving because there are young people with small holdings who are aiming toward quality," said genial Ampelio Bucci. You can taste his flavorful elderflower-scented wines wines at SPQR in San Francisco, Valentino in L.A., and Felidia in New York.
To end the day, and Vinitaly, I enjoyed a glass of Berlucchi Franciacorta Rosé, accompanied by my favorite quotes of the fair.
"Vinitaly isn't about business, it's a mess. It is really more like a Fellini movie," said Gian Paolo, sales director for a large cooperative.
While Franco, owner of a Verona osteria, intoned: "The world is small, but Vinitaly is large."