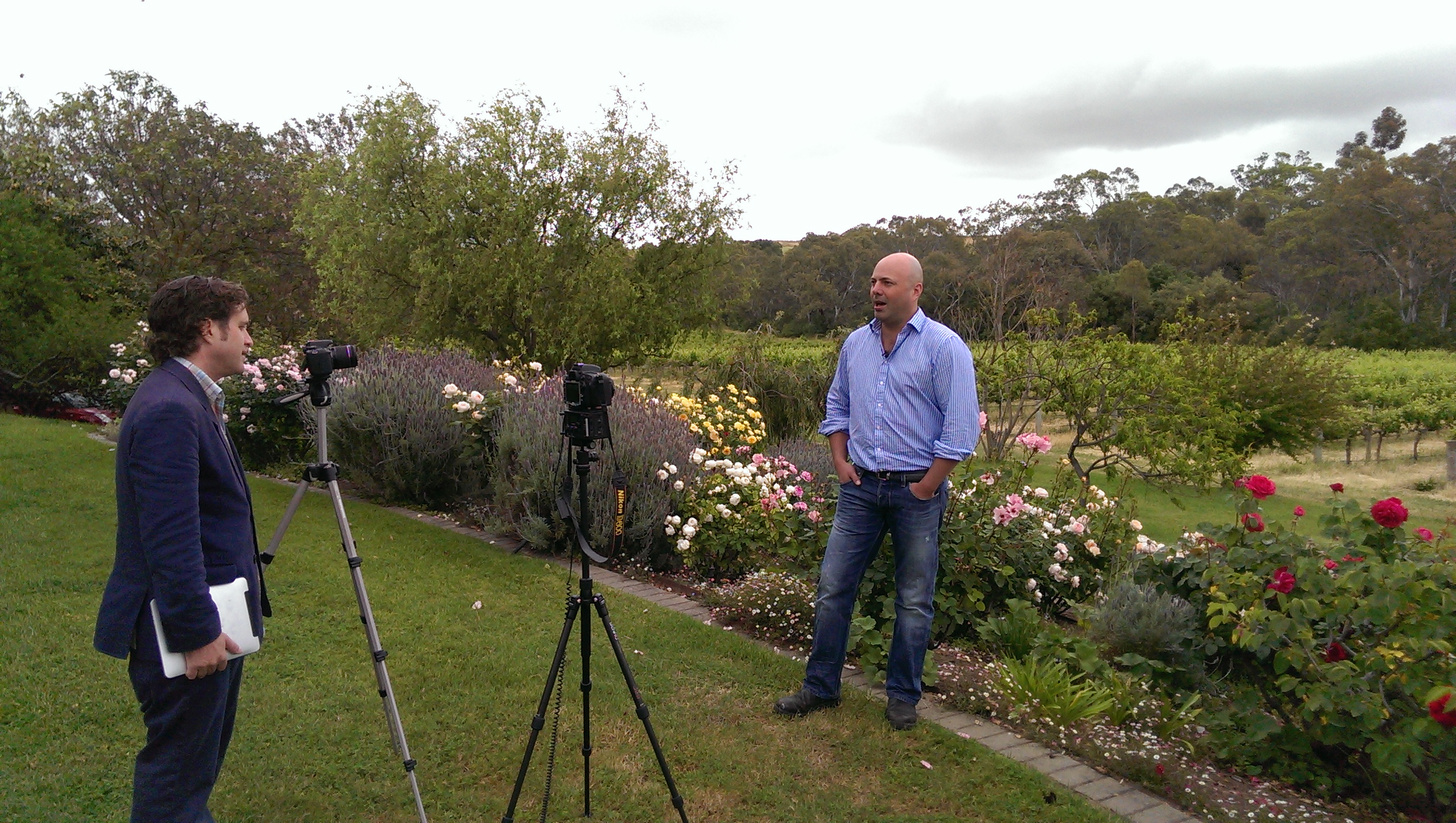 Interview with Ben Glaetzer of Glaetzer Wines and Heartland Wines.
The first Glaetzers settled in the Barossa Valley in 1888 after emigrating from Brandenburg, Germany.
Over a century later, winemaking patriarch Colin Glaetzer established Glaetzer Wines. Colin's son Ben is now in charge of winemaking at Glaetzer Wines and Heartland Wines their second brand.
"My family came out to the Barossa Valley from Germany in 1888, with the intention of continuing what was a life-long legacy back there in Germany and Austria of growing grapes and making wine and the Barossa Valley just happened to be the place that they chose.
Some of the pioneering vineyard planting were planted by my ancestors. And I am now five and a half generation here which makes me almost a local because the Barossa Valley is one of the oldest grape growing regions in Australia. The oldest vines we have in our vineyards are 145 years old.
There is a huge diversity of Australian wines around but ther is also a massive diversity of what is available from the Barossa Valley, some of which is not exported, alot of which is but in very small volumes.
There are about 16 to 17 different soil types in the Barossa Valley and the soil type really does vary depending on alluvial flats up to Eden Valley which is still part of Barossa which is cool quite high altitude so we get everything from Riesling to big fortified styles and lots in between.
The really important thing in making world class wines is having world class vineyards and it doesn't mean you have the prettiest vineyard in the world and it doesn't mean you have the most manicured. It basically means you are producing fruit that is symbolic of the soil that you are given and the climate that is there.
We opt for very minimal intervention in the vineyard and in the winery for that matter. Everything we do is done using organic principles. One thing I don't want is to be labelled as an organic producer. What I found there is that you either go down that path and become branded as an organic producer and you are left with all the organic producers or you just adopt the principles which I think should be integral in making any wine."