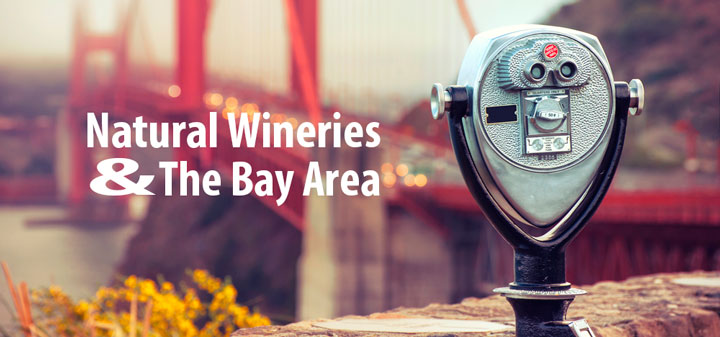 Three thousand miles. Three thousand miles. That is a long way from home. But when it is to check out the local natural (and organic) wine scene of San Francisco and Napa Valley, it is well worth the travel.
These days, the excitement is not limited to the Oracle Arena across the Bay Bridge in the Bay Area — urban and natural wineries are popping up all over the place, even within San Francisco city limits. And the natural wineries are cultivating a whole new perception of Californian wine, one everyone can finally get on board with.
What exactly is a natural winery? Natural wine does not have a certification, nor does it have set principles or proper practices to follow — this makes natural wine hard to define. Generally, it encompasses organic and biodynamic practices, but it also includes hand-harvesting, native yeast fermentation, and no additives. While organic and biodynamic wines are limited to the growing of the grapes, natural winemakers exercise little to no intervention in the cellar.
Anyway, here are four natural and organic producers, local friends, and some of the fine wines that graced our glasses during our short, but unforgettable trip under the Californian sun.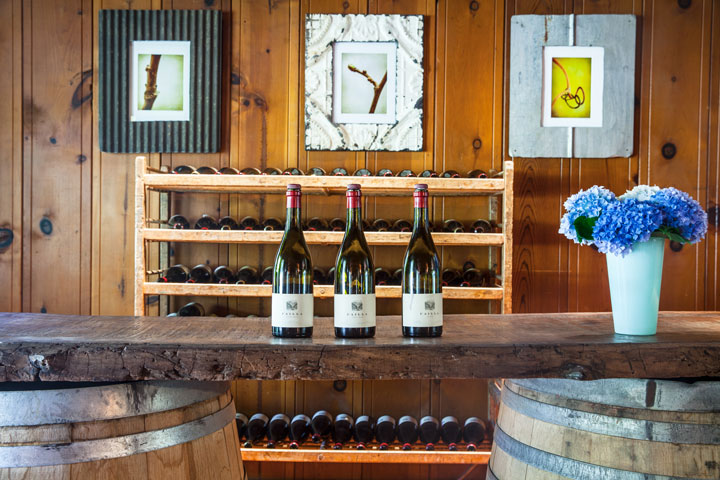 Photo: Danielle Zitoun of Niram Photography
3530 Silverado Trail N, St Helena, CA 94574
(707) 963-0530
A husband and wife team, Ehren Jordan and Anne Marie Failla, creating lovely Pinot Noirs and Chardonnays with a traditional state of mind. A veteran in the wine industry, Jordan has held various important wine positions, including general manager, winemaker, and viticulturist at Turley. The comfortable cabin-like tasting room on Silverado Trail (St. Helena) prepares you for a thoughtfully reserved and enjoyable wine experience - a great contrast to the scene across the road at Rombauer. Failla practices organic farming and owns vineyards and sources grapes from Sonoma, the wines benefit from the cooler Pacific Ocean influences of the area.
Best Wines
The wines we tasted were fine, with very good values at the entry level point. The Keefer Pinot Noir showed the best of the wines we tasted. The Bohan Pinot Noir (one of Failla's cru) 2013 we brought to Terroir ( SOMA) appeared very young next to a Pacalet Gevrey Chambertin we had side by side. The Pacalet was fresh and showed exceptionally well after 20 minutes of airing, it had a great floral nose and vibrant intensity on the palate, a medium body and a beautifully long, lingering finish. The Bohan showed riper black fruit, certainly more body, and not as delicate. It is well-structured, it needs some time to develop and reveal more than it's willing to now. Still, well made.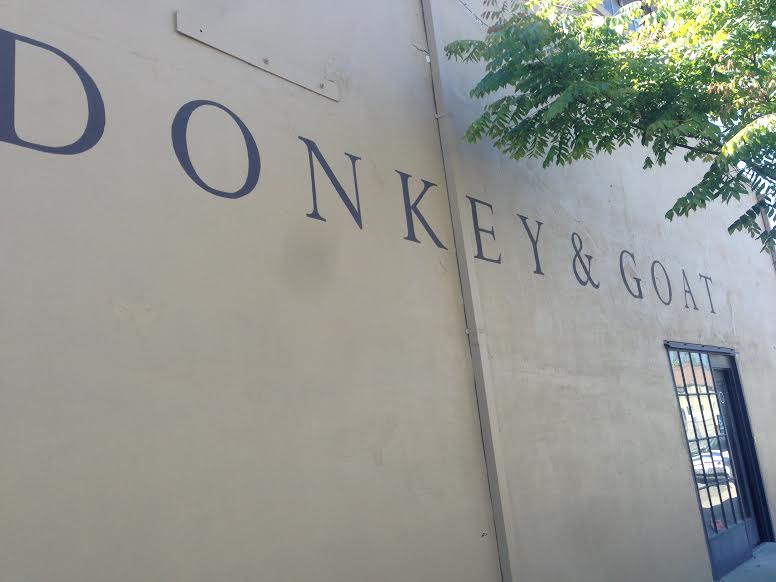 Photo: Courtesy of Joshua Aranda
1340 5th St, Berkeley, CA 94710
(510) 868-9174

A family owned winery in Berkeley California crafting fascinating and inspiring natural wines from Rhone varieties, Chardonnay and Pinot Noir. Tracy and Jared Brandt learned their craft from none other than Eric Texier, a talented French winemaker who similarly creates distinctive wines with a minimalist winemaking approach. Donkey & Goat wines are refreshing, with a palpable energy that makes them memorable. By far the best wines from all of the urban wineries we visited around San Francisco. Everything was truly delicious, intriguing until the very last sip - free particles and muddy sediment included.
Best Wines
The Grenache rose and the Mourvedre really showed something. The 2014 Isabel's Cuvee Grenache rose is rich (from lees aging), quite floral and fruity (strawberries, watermelon) on the nose, but displays serious complexity on the palate - delicious. The 2013 Prospector Mourvedre from El Dorado really grows in the glass. It's a bit funky (barnyard, manure) and gamey. It is balanced, with black cherry, crushed berries, and a nice light layer of dusty earth. The 2013 Untended Chardonnay from Anderson Valley was a bit atypical. It tasted like a Chardonnay made in the Loire from a natural producer - fresh, juicy pear and apple, nice minerality, with a saline finish.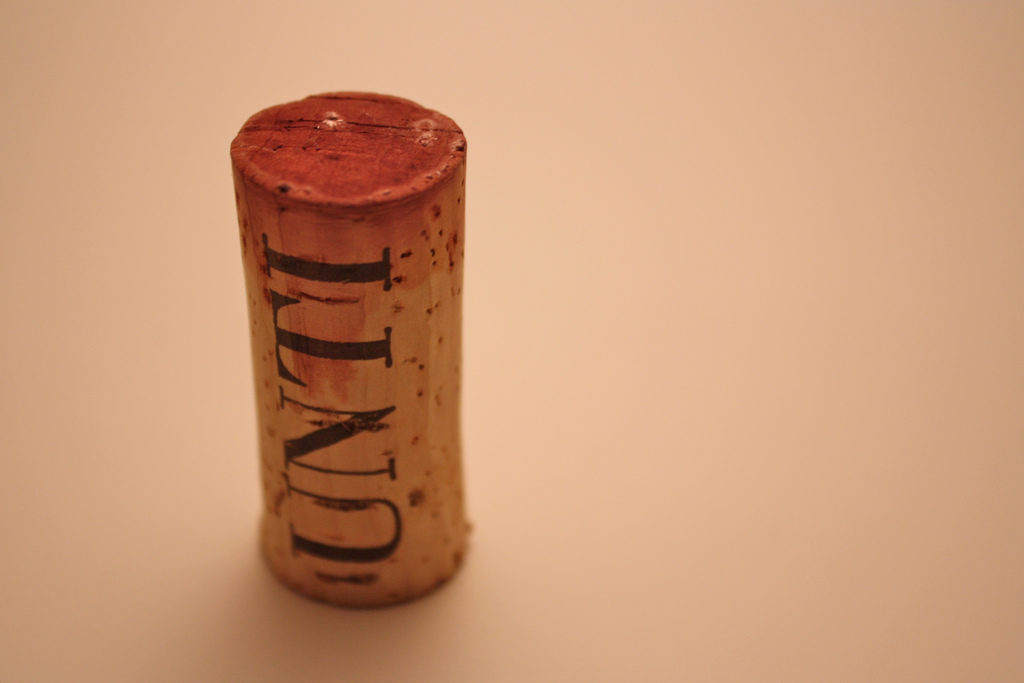 Photo: Frank Smith via Flickr
4202 Dry Creek Rd, Healdsburg, CA 95448
(707) 433-5590

A natural producer in Healdsburg, California of Rhone and Italian varieties and part of the 7% solution* club. We tasted their current Zinfandel along with older vintages of the same wine, 2007 and 2005. It was nice to see the ability of the wine to age, while the 2012 was still quite big with nice intensity and traditional varietal flavors, the 2005 and 2007 were quite delicate. The main thing we came away from these wines with was their undeniable presence of cool climate influences, though the area is not considered a cool climate at all. Their winemaker, Mike Unti, disclosed that the little portion of Barbera blended in makes all the difference, and gives it the acidity and freshness the wine displays. The Barbera we tasted was also quite good, it has been a favorite for several vintages. Their Sangiovese was a nice finding.
*The 7% solution refers to the fact that roughly 93% of Northern California vineyard acreage is planted to only eight grape varieties. The balance is dedicated to hundreds of lesser known varieties. A small but strong force of winemakers are employing these grapes.
Best Wines
Certainly not their best wine but we found the Sangiovese quite interesting. We love well made Sangiovese. The Sangiovese just released carries a heavy mid-palate. It's earthy, warm in the obvious ways (ripe fruit and alcohol, and grippy tentacles), but there is a cool air about it. There are traces of it in the mid-palate that stay to guide the finish. Sangiovese sometimes pretends to be Nebbiolo, especially as it ages, there is some of it here but it comes short. Balsamic notes with some cooking spice (oregano) and ultimately the warm climate reveals itself. Still, well done! Unti is more than Barbera and Rhone blends. Better in four to five years.
1300 5th St, Berkeley, CA 94710
(510) 542-9463
"Low wattage" urban winery making natural wines from Rhone, Loire, and obscure local varieties. The grapes are mostly sourced from cooler, sustainable, organic, and biodynamic farming sites, and the wines are fermented in steel or concrete with natural yeast and little or no sulfur added before bottling. Chris Brockway, the proprietor, has a more 'conventional' side project in Broadside, a well-structured, balanced Cabernet Sauvignon — from sustainable farming, native yeast fermentation and no additives.
Best Wines
The wines we tasted were all in good shape. The best wine we found was a recently released vibrant Chenin Blanc - electric with honest sweet pear fruit, it was balanced with an energy lacking in some of the other wines. The Vine Star Zinfandel is certainly interesting, with the noticeable extra acidity and lighter body than typically found in Sonoma Zinfandel. It has nice spices, minerality and tart fruit (raspberry, cranberry). Ultimately a bit too acidic and tart to drink on its own, better with food. The Carbonic Carignan is light, fresh and again, shows noticeable acidity and a nice mineral finish. The Rhone blend in the Love Red Part Deux is a wonderfully drinking wine, juicy with a lot of berry flavors. Fermented in stainless steel, then racked into 20-year-old 600L German casks, natural yeast fermentation and bottled unfined.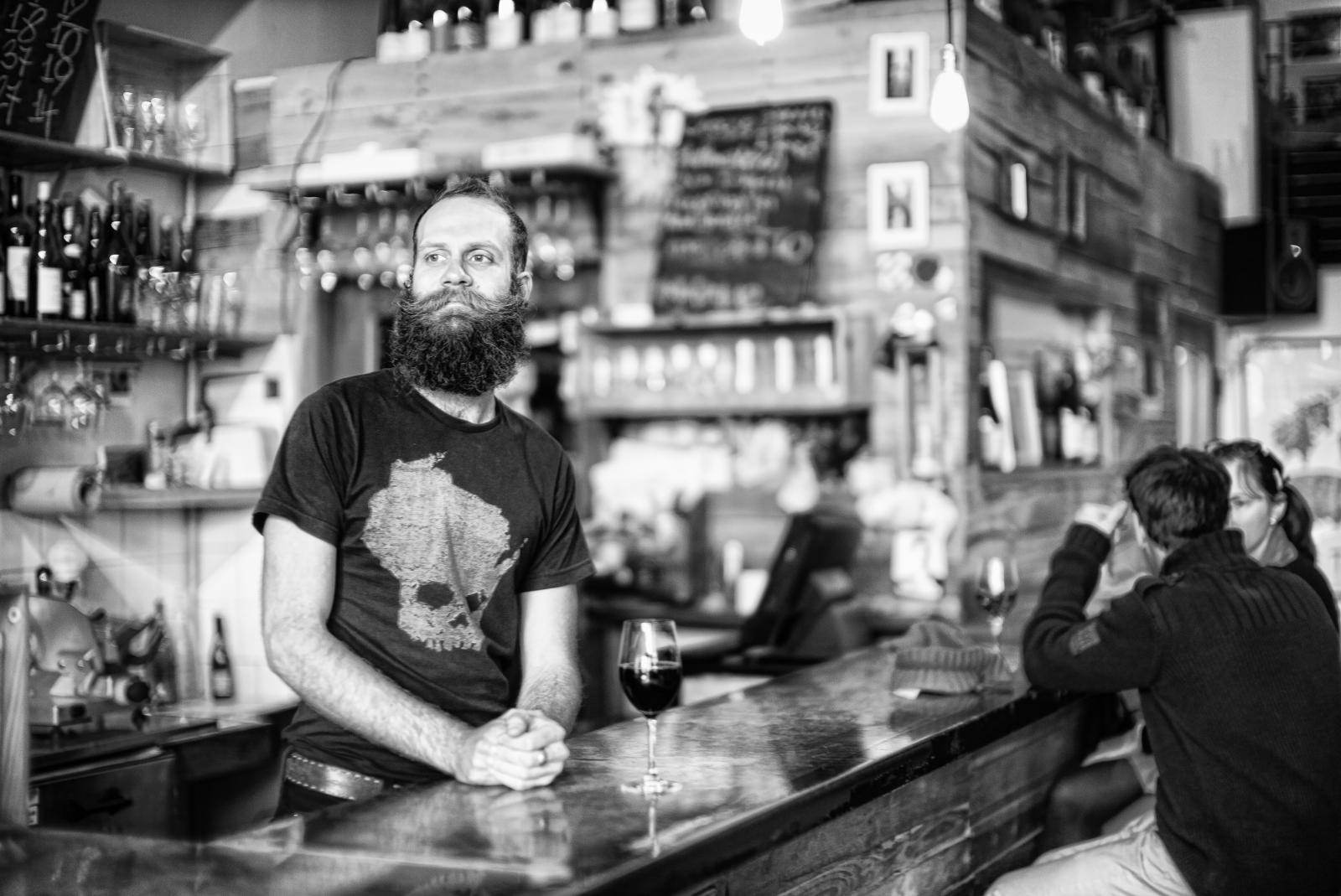 Photo: Christopher Michel via Flickr
Before the trip came to an inevitable end, we decided to visit our favorite local bar in San Francisco, Terroir, and really close the trip out in style. We are all about celebrating great wine here at Grape Collective and these decorated our trip with an everlasting memory.
Luc, one of the proprietors at Terroir, pulled all the tricks — and he has many. We were served our first glass. The wine had a delicate nose of spice, bell pepper, dusty cherries and an oak aroma with a light toast. The palate was more refined, gentle (though with some air picked up body and tannins), silky and smooth. it showed nice weight and velvety tannins. The finish was in a word: majestic. It offered a nice coating of graphite that gathered everything together for a interminable finish. I kept thinking cool or moderate climate, and French. Luc placed the bottle in front of us...
Emido Pepe Montepulciano d'Abrruzzo 2003
Emido Pepe is a natural winemaker who pratices biodynamic farming. The grapes are hand-harvested, hand destemmed, crushed by foot, fermented in cement tanks with natural yeast, and hand-bottled, and no sulfites.
Our glasses soon met Pacalet's Gevrey Chambertin (mentioned above) - it was superb. It had us speaking (bad) French. Beautiful aromas wafted from the glass. Pacalet is the nephew of Beaujolais Morgon's natural wine legend Marcel Lapierre. He spent ten years with Romanee Conti and now purchases their old barrels to age his delicious, natural and terroir-driven wines. A treat for Burgundy fans, a must for natural wine lovers.
A special mention merits the Jolie-Laide Rorick Heritage Vineyard Pinot Gris we had earlier in the day that we picked up from Ruby Wines (Portero Hill) - a very little store with a very focused idea reflected on its shelves. The very knowledgeable woman in the shop geared us towards it. Jolie-Laide is a small production operation by Scott Schultz, assistant winemarker at Wind Gap. Where does one begin - the color, the richness, the tangerine and grapefruit flavors? Rose or Orange wine? Let's not argue over it and have another glass. It was a perfect companion to our paella dish and various tapas.The wine shows beautiful minerality.
Finally we ended the day with a lovely Matthieu Serge Tradition NV, and not that we were tired of natural wines but we had great, traditional Nebbiolo — Travaglini's Gattinara 2009 and Vietti's Castiglione 2009 — to close the night at 1760 (Nobb Hill). All in all, not a bad last day in San Francisco.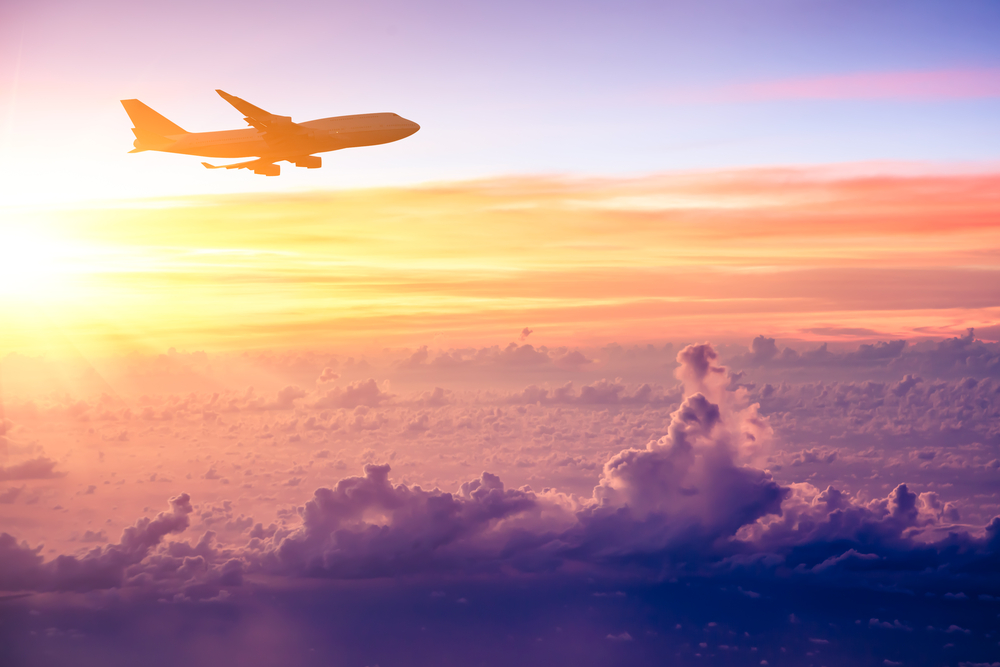 The new wave of natural wine in California is certainly giving the wine region a fresh appeal. There is something for everyone in California and it is time we all took notice. There are certainly many other natural wineries worth visiting, and we cannot wait for our next visit.
Thus we sat on the flight, the end of the trip nearing, dreading the captain's final exclamation, "Welcome to New York," still California dreaming!
Photo, Left: 06photo