Editor's Note: The Tippler Ten is a guide to the ten best places to wine and dine in a specific city or region according to a tried and true expert local.
Debbie Gioquindo sums it up best herself about how she became the Hudson Valley Wine Goddess: "It all began with a blog about wine that evolved into a blog about the wine region I live and grew up in–The Hudson River Valley AVA, known today as Hudson Valley Wine Country."
[SpeakEasy: Debbie Gioquindo, Hudson Valley Wine Goddess]
Grape Collective editor Jameson Fink recently caught up with long-time Hudson Valley resident to discover her favorite local spots in this growing wine region.
The Tippler Ten: Debbie Gioquindo's Hudson Valley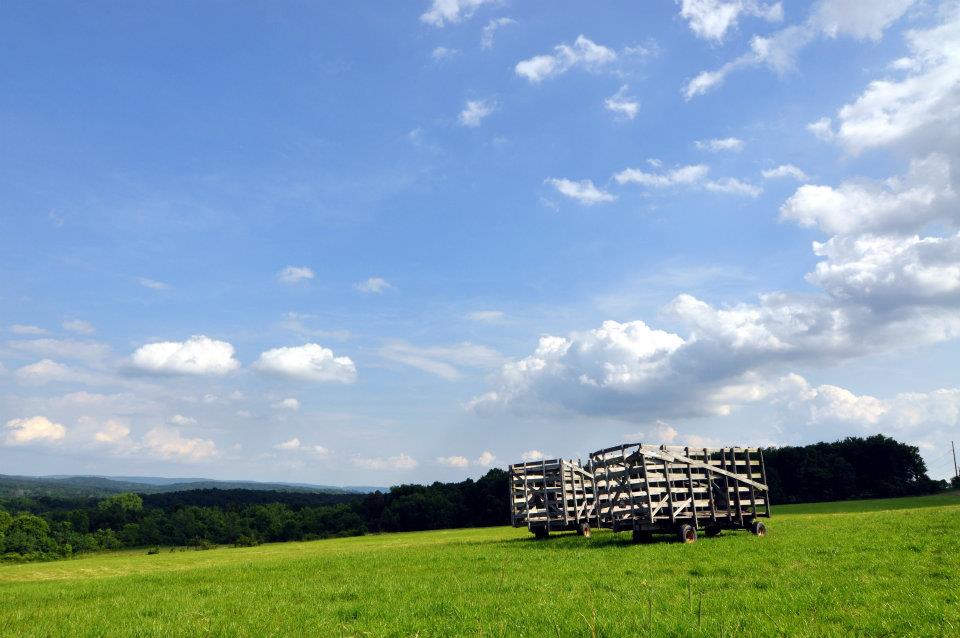 1. Sprout Creek Farm, 34 Lauer Road, Poughkeepsie, (845) 485-8438. "It was left to an order of nuns many years back and has evolved into a farm education center. They have the BEST cheese!"
2. Millbrook Vineyards, 26 Wing Rd, Millbrook, (845) 677-8383
3. Whitecliff Vineyard and Winery, 331 Mckinstry Rd, Gardiner, (845) 255-4613
4. Hudson-Chatham Winery, 1900 New York 66, Ghent, (518) 392-9463
Regarding these three wineries, Gioquindo notes, "They all have beautiful views and are a great place to have a picnic with a bottle of wine."

5. Mill House Brewing Company, 289 Mill St, Poughkeepsie, (845) 485-2739
6. The Culinary Institute of America, 1946 Campus Dr, Hyde Park, (845) 452-9600. "In the winter they offer a 'Winter Dining Series' and feature different wineries or wine regions. The evening begins with a lecture usually with the winemaker of distributor and then you move to one of the 4 restaurants for a wine pairing dinner. It's priced very reasonably."
7. Bread Alone Bakery, 45 E. Market Street, Rhinebeck, (845) 876-3108

8. Gigi Hudson Valley, 6422 Montgomery St, Rhinebeck, (845) 876-1007. "They serve 'Hudson Valley Mediterranean' and source their produce and meats from the local farms."
9. Robibero Family Vineyards, 714 Albany Post Rd, New Paltz, (845) 255-9463
10. Mountain Brauhaus, 3132 Rte 44 55, Gardiner, (845) 255-9766.