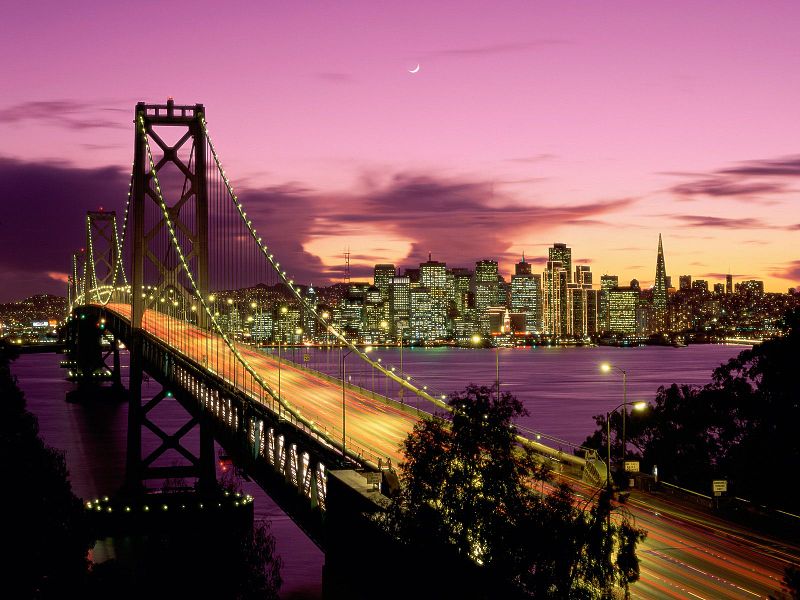 Editor's Note: The Tippler Ten is a guide to the ten best places to wine and dine in a specific city or region according to a tried and true local expert.
What is James The Wine Guy doing when he's not creating videos for his YouTube channel? Naturally, he's exploring some of the best San Francisco has to offer in terms of eating and drinking. Melendez shares his thoughts--and picks--with Contributing Editor Jameson Fink.
[SpeakEasy: James Melendez, James The Wine Guy]
"San Francisco has lost some high profile restaurants in just the past few years: Fleur de Lys, Canteen (heartbroken), Masa, Fifth Floor, etc. I know it is a tough restaurant town. Unlike New York, there really isn't a 21 or Four Seasons. Even with high-profile closings, the San Francisco restaurant scene overall keeps getting better....Here are a few favourites:"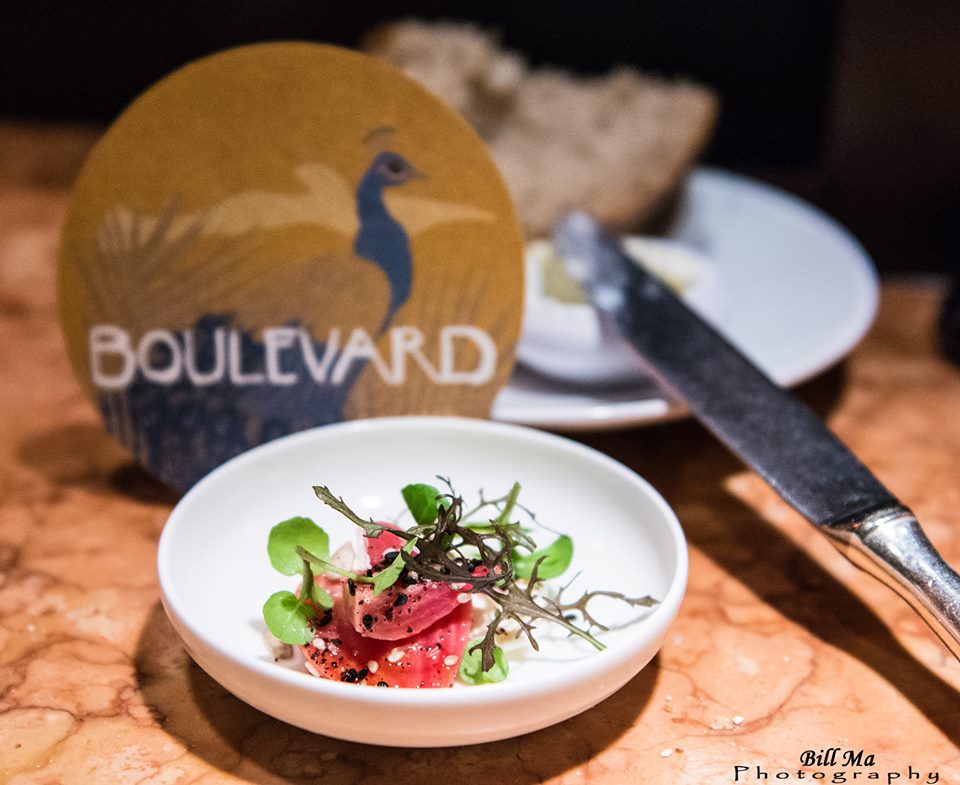 Image via Boulevard.
1. Boulevard --1 Mission Street, San Francisco, CA 94105
"A classic; just when I don't think I can be enchanted; I come to Boulevard and my heart is humming over great food in San Francisco again. Nancy Oakes can still inspire and delight so many diners for so long—such an institution."
2. Coqueta -- Pier 5, Embarcadero Drive, San Francisco, CA 94105
"At first, I was skeptical that Michael Chiarello could produce an exceptional Spanish restaurant but I was proven wrong. Outstanding food. One cautionary note: Be sure to prepare your pocketbook for the bill."
3. Four Barrel Coffee --Pier 5, Embarcadero Drive, San Francisco, CA 94105
"The owner Jeremy Tooker was once a partner in Ritual Coffee which I liked but never loved. I live closer to Ritual but Four Barrel is my SF coffee house. Gorgeous medium roast profiles. My favourite: anything Ethiopian. The pourover bar is usually staffed with superbly knowledgeable and very nice baristas."
4. Craftsman and Wolves -- 746 Valencia St, San Francisco, CA 94110
"San Francisco best and often overlooked bakery; the lines at Tartine Bakery are oppressive and slow. I am equidistant between both so my choice is easy. User-friendly, outstanding dessert bakery, and absolutely gorgeous pastry...that is even better tasting."
5. Zuni -- 1658 Market St, San Francisco, CA 94102
"So glad Zuni is still with us. I love the (minimum one hour) chicken—in a city with restaurants trying to turn tables rapidly–the one-hour chicken is a respite to enjoy the environs and not feel rushed. Love this place each and every moment about this place. A truly San Francisco experience."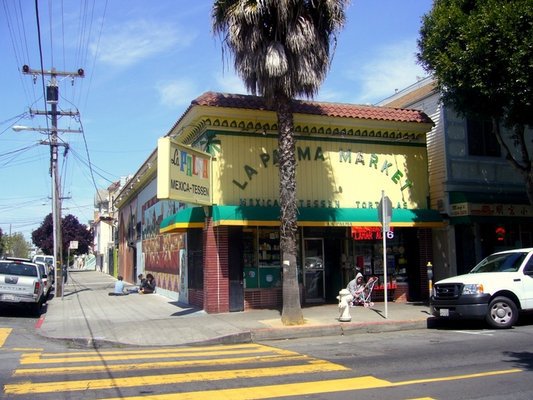 Image via La Palma Mexicatessen.
6. La Palma Mexicatessen -- 2884 24th St, San Francisco, CA 94110
I am very picky about Mexican food and I think this is a laggard category (Mexican food) in San Francisco. San Francisco can and should do much better here. I love La Palma. I first went here to pick up chiles to make Mole Poblano and masa to make tamales. I thought I should order the food—certainly it was love at first bite. On a good day you can eat outside, otherwise you might have to take it home. Wonderful food—everything made in house including the gorgeous tortillas. You will not leave hungry and the prices so un-San Francisco."
7. Piccino -- 1001 Minnesota Street, San Francisco, CA 94107
"If I didn't live in my great neighbourhood I would live in Dogpatch. Dogpatch is quiet; proto-industrial, old San Francisco, and parking is kind of easy. Piccino is wonderful place to eat in Dogpatch. Dogpatch is blossoming—I expect many more great restaurants to be in this area."
8. The Monk's Kettle -- 3141 16th St, San Francisco, CA 94103
"A shocker here—I do love beer too. The places is teeny tiny but a great place for outstanding beer; food served very late up to 2:00 am. I don't know how they have room to have an outstanding list of beers on draft and bottle."
9. Trick Dog -- 3010 20th St., San Francisco, CA 94110
"A favourite neighbourhood bar. So lucky to have so many great places, easily accessible nearby. A great mixology programme. The only drawback is it's usually packed."
10. 20 Spot -- 3565 20th Street, San Francisco, CA 94110
"An other neighbourhood favourite. An uber small small-plates wine bar. Since my Canteen no longer exists—I sometimes want a small intimate space to wine up and get some fuel and this place fulfills that void. The upper house of where 20 Spot is located was used some for some scenes of the film 'Blue Jasmine' (though there are no exterior scenes in the film)."