Editor's Note: The Tippler Ten is a guide to the ten best places to wine and dine in a specific city or region according to a tried and true local expert.
Find out what it means to be a wine harlot from Nannette Eaton, founder of Wine Harlots. Residing in Cardiff, a beach community 30 miles north of San Diego, Eaton shares her top picks or eating and drinking in her neck of the woods. Or beach, rather.
[SpeakEasy: Nannette Eaton, Wine Harlots]
"Argh! I've been outed!" Eaton reveals. "I really am not the person to ask about what is hip or trendy. I'm the original Poverty Girl, so I'm huge on entertaining at home – fire up the grill and open a couple of wine samples and voilà, instant awesomeness. I'm also a huge fan of picnics on the bluffs above the Pacific (but you have to be a stealthy, as booze on the beach is banned.)
"I'm also a harsh critic of outsize markup of wine in most restaurants in the US, and I don't play – I'm often seen with a beer. San Diego is craft beer central – if you see an industrial park, chances are, one of the tenants is a brewery."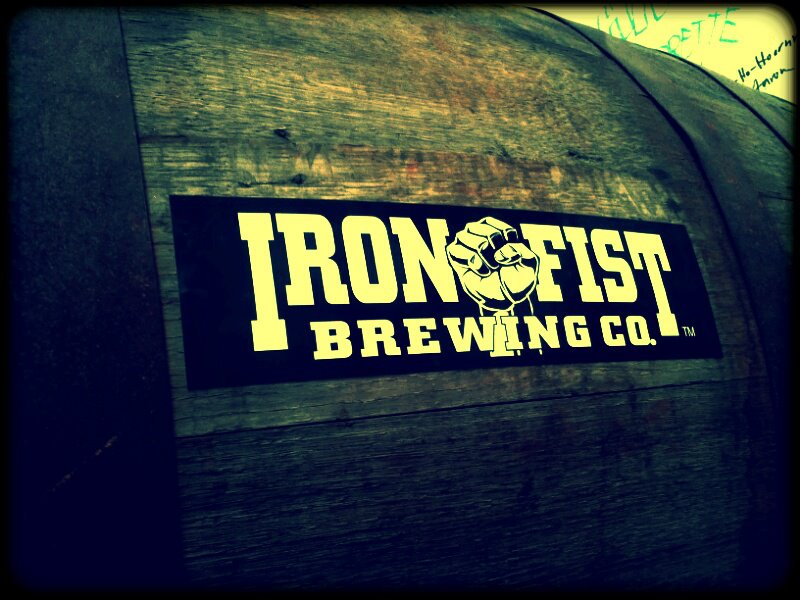 Photo from Iron Fist Brewing.
1. Iron Fist Brewing, 1305 Hot Springs Way, Vista, (760) 216-6500.
2. Societe Brewing Company, 8262 Clairemont Mesa Blvd, San Diego, (858) 598-5409. "And not just because they have a beer named 'The Harlot'."
"I love all of Matt Gordon's restarants." [The three below.]
3. Urban Solace, 3823 30th St, San Diego, (619) 295-6464.
4. Solace and The Moonlight Lounge, 25 East E Street, Encinitas, (760) 753-2433.
5. Sea Smoke, 2690 Via De La Valle, Del Mar, (858) 925-8212. "I can't get enough of Chef Gordon's Steamed Baja Mussels with Smoked Tomato Butter."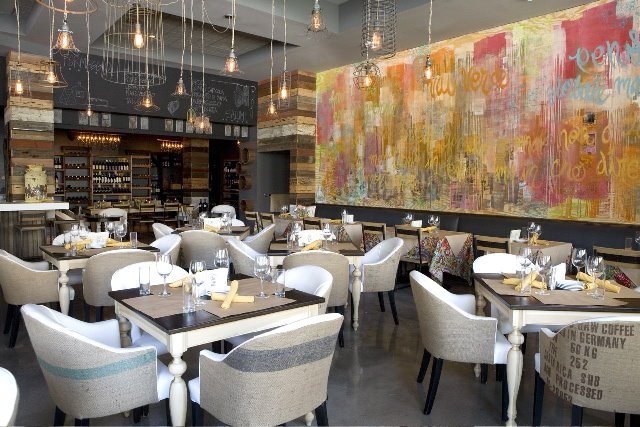 Photo from Cucina Urbana.
7. Cucina Urbana, 505 Laurel St, San Diego, (619) 239-2222. Eaton praises their "modern take on rustic Italian" and "smart and affordable wine list and retail." [Multiple locations.]
8. The 3rd Corner, 2265 Bacon Street, San Diego, 619-223-2700. "I'm especially fond of their seasonal retail wine promotion of 6 for $60." [Multiple locations.]
9. Brooklyn Girl, 4033 Goldfinch St, San Diego,(619) 296-4600. When brunching, "order the The Fitzgerald (prosecco, St. Germain, seltzer, peach, lemon peel) and be transported back to the Jazz Age."
10. Caffe Calabria, 3933 30th St, San Diego, (619) 291-1759.
BONUS:
11. Craft & Commerce, 675 W Beech St, San Diego, (619) 269-2202 "Their notoriety stems from the voice recordings of the not-so-awesome Yelp reviews in the bathrooms. Take that, mean customers!" [Eaton also points out they mix a mean cocktail.]
12. US Grant Hotel, 326 Broadway, San Diego, (619) 232-3121. Eaton always goes to the Grant Grill on Repeal Day for a Manhattan.
13. Cardiff Seaside Market, 2087 San Elijo Ave, Cardiff-by-the-Sea, CA 92007, (760) 753-5445. "A little gourmet market that has the best wine selection per square foot."
14. Pipes Cafe, 121 Liverpool Drive, Cardiff by Sea, (760) 632-0056. "An awesome breakfast and lunch spot. Paper plates and nothing fancy, but it's where the locals hang. The only problem is they don't serve wine!"