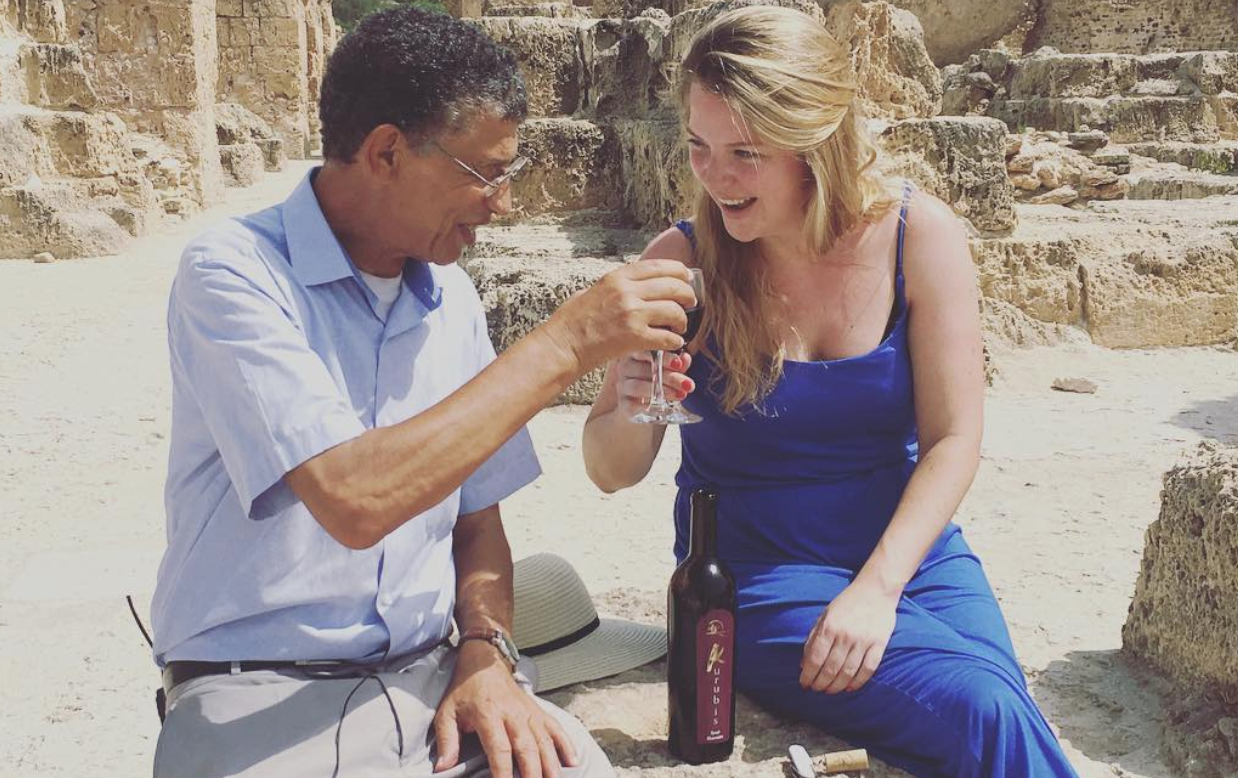 Wine writer Amanda Barnes has produced a documentary film about the wine harvest in Tunisia which tells the story of the culture through the prism of wine.
Geographically, Tunisia is the northernmost country in Africa and contains the eastern end of the Atlas Mountains and the northern reaches of the Sahara Desert. As a culture, Tunisia lies at the crossroads of African, Arabic and Mediterranean influences. Tunisia is the paradox of being a Muslim country: it is one of the oldest historical wine producing countries in the world, yet wine is usually off the menu. In modern times wine is losing its taboo with Tunisia and the country is now producing 40 million liters of wine each year.
Ancient Carthage, which was for many years the dominant Western Mediterranean country, was known for its wine production and was in fact home to the world's first documented viticulturist – Mago (or Magon) around 146 BC. This wine knowledge was appropriated by the Romans who disseminated it throughout Europe. Despite the rich history, the modern Tunisian wine industry has roots in the 19th and 20th centuries during the French occupation. During the centuries of Arabic rule in between, Tunisia went almost completely dry.

The documentary team visits Tunisia's main wine region of Cap Bon with its 15,000 hectares of vineyards. The primary grapes grown are Carignan, Syrah, Muscat and red blends. The region can generally be described as having a Mediterranean climate with a maritime influence, similar to parts of Sicily. The major environmental challenge is the Sirocco wind which originates from the Sahara Desert and is a major influence on the viticulture as it can cause heat spells that can rise as high as 122 degrees Fahrenheit. The main soil types are clay, sand and limestone-calcareous soils. The heat leads to a bigger style of reds with higher alcohol. Over 65% of Tunisia's wine production is rosé.
The documentary provides a unique view of the people and places in Tunisia as they visit the ruins of Carthage, the Medina, the main market in Tunis, a modern Tunis wine club as well as several wineries.
Read more about Tunisian wine.
Check out more from Amanda Barnes on Grape Collective as well as her wine magazine Around the World in 80 Harvests.