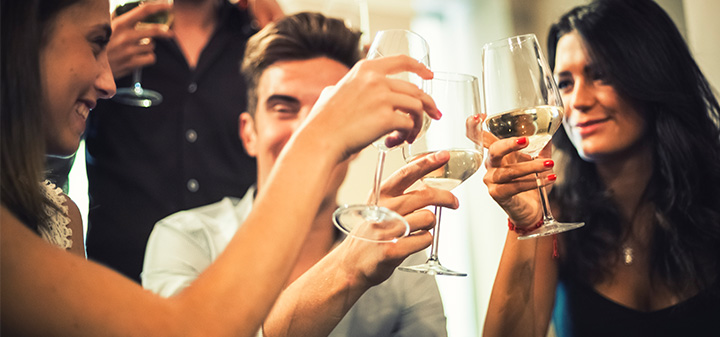 Why even bother joining a wine club in the first place? I have seen first hand how most retailers use their wine club as a dumping ground for overstock, as a way to get rid of their out of date and "industrial" wine. This is wine made from high-density farmed grapes, machine harvested and fermented in million gallon concrete vats. To speed the aging process up and to ensure that each year the wine has exactly the same bland taste, the "winemaker" adds chemicals to stabilize, color and acidify the wine. There are even chemicals you can toss in to make the wine taste more buttery, or to mimic the flavor imparted by oak barrels - skipping the cost and time of doing it the old fashioned way.
Even worse, the whole club model relies on a sneaky introductory offer (for example, $79 for 15 wines) and then when you're not paying attention they double their price on the second shipment.
That's not true to the promise of a wine club, and its no way to treat a regular and loyal customer who's laying out hard cash each month. Club members should be treated like the customer they are, and that's one of the best in the business. You've placed your trust in the vendor, the least they can do is deliver on their promises.
I got into this industry because I wanted to create a club that I'd join myself. As the founder of Grape Collective I wanted to deconstruct, and redefine the concept of a wine club. My core principals are that I'll only pick a wines I personally believe in, wines made by family wineries whose winemakers are passionate about their craft. Second, I pick wines I enjoy drinking and am excited to share. Finally, I'm committed to offering great pricing - our members will get a great deal on wines and NOT have to drink commercially made wines. Instead members will get to explore artisanal unique wines.
So, what does my ideal club look like? At Grape Collective, we have an introductory offer -- six bottles of wine for $49. Following this introduction, each quarter, members will receive a mixed case of high quality wines hand-picked by our team at a 15% discount off the retail price. In addition, we will be sending a weekly email where we profile family winemakers and members will have the ability to buy the featured wines at a 15% discount.
Our core values are quality artisanal wines at great prices. We look forward to collaborating with our winemaking partners and club members to produce a club that supports quality winemaking and provides great value.
The Grape Collective Club is affordable, its $0 to join, $49 for the first six bottles and you get 25% off all future purchases. And you can cancel anytime. Check out the link for more details and to give us a try. I'm sure you'll love the wines, but if not, we offer a 100% no questions asked money back guarantee.