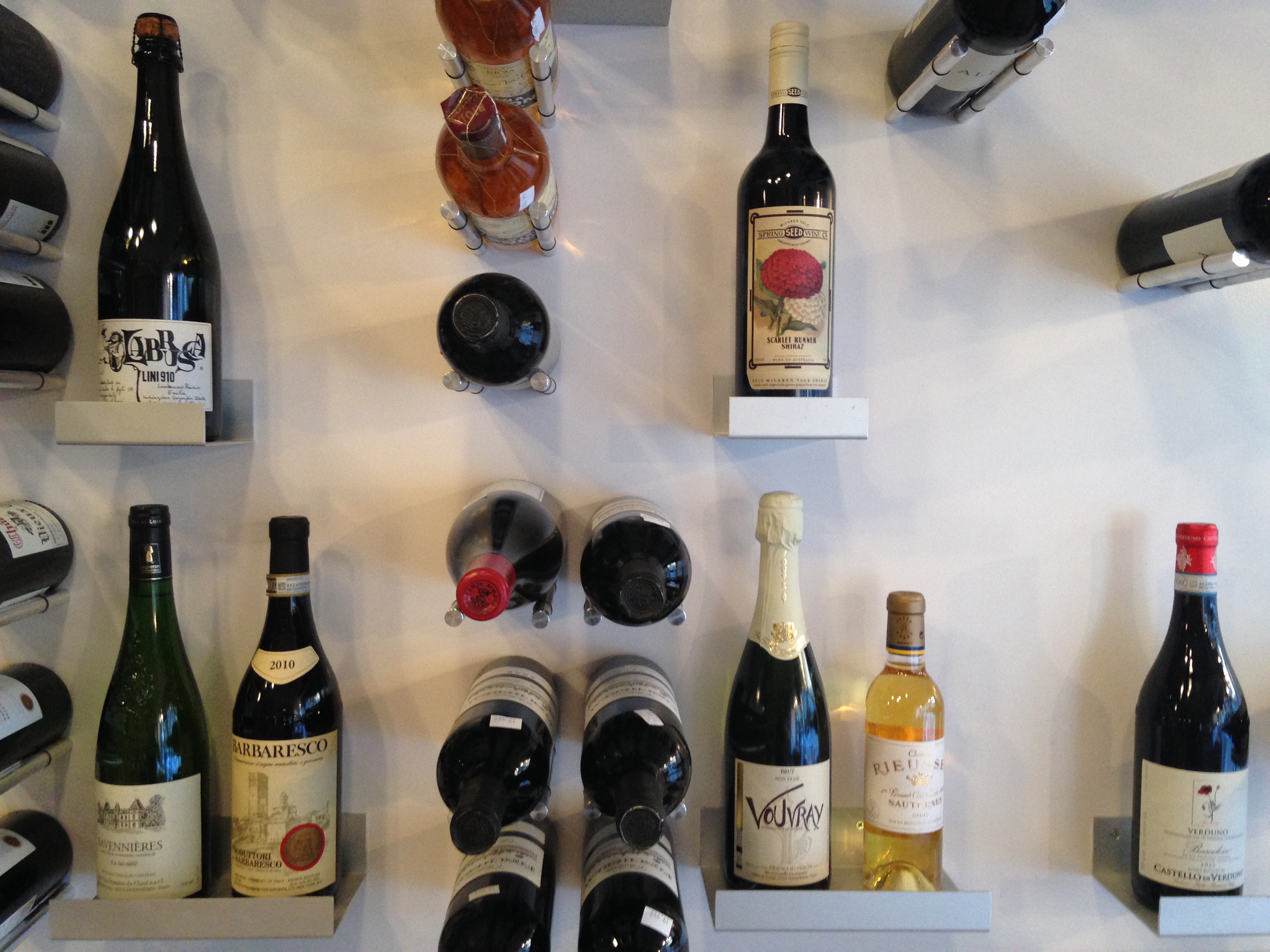 It is that time of the year again, love and heart-shaped balloons in the air. A day for flowers, chocolate, valentines and I-love-you's. Private time for two? Did you get the wine yet? Grape collective has crafted a list of wines that will help you say what you want to say with or without flowers. Our wine picks for Valentine's Day!
Lini 910 "Labrusca" Lambrusco Bianco NV
Yes, a white Lambrusco. We are starting off the list with a white wine, a very unique sparkling wine from Emillia Romagna. The Lini family has been producing Lambrusco for four generations. This little festive wine, a Blanc de Noirs, produced from red grapes, senza macerazione, is dry and gentle with a touch of nuttiness, has the necessary celebratory sparkles and zest to set the mood. Celebrate good times, celebrate good wine.
Spring Seed Wine Company Mclaren Vale Scarlet Runner Shiraz 2012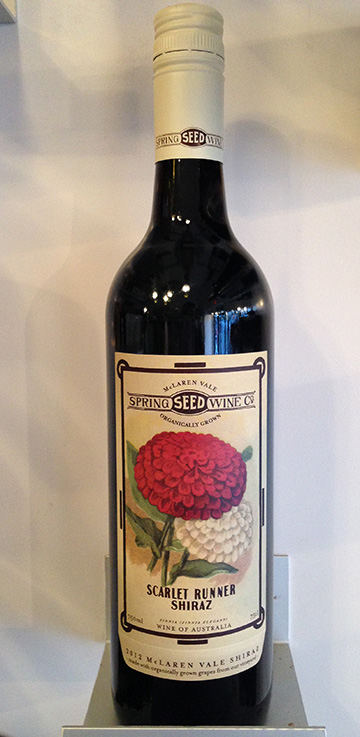 What makes this Shiraz a good choice for Valentine's Day? Its drinkability. This a balanced and elegant Shiraz, does not crave attention but boy, does it shine. You want a wine that will not take the spotlight but will enrich the moment? Try this lovely organically produced Mclaren Vale Shiraz. No heat, just cool and smooth. Enjoy the classic Shiraz dark fruit flavors, with some spice and a hint of dark chocolate inside the bottle, working overtime for Valentine's Day with its trendy label - a must. Flowers and wine, both in one - now, that is efficiency.
About the label: "The Spring Seed wine labels are unashamedly inspired by the vintage flower seed packets created at the turn of the last century. Three different flower images adorn each wine."
Domaine du Closel (Chateau des Vaults) La Jalousie Savennieres 2012
A delicious Chenin Blanc, grown on schist. What is not to love about Chenin Blanc from the Loire? A very versatile grape variety, made in various styles in this its place of origin. This medium body, crisp Savennieres with stony fruit flavors and chalky minerality is a great Valentine's Day wine, a pleasure to drink on its own, one glass is not enough. Be careful, it invites envy!
Produttori del Barbaresco Barbaresco Classico 2010
It was love at first glass with Produttori. An instant fan after trying one of their single vineyards (cru), a 1996 Moccagatta about ten years ago. Produttori is known for classic, well-priced Barbarescos. A cooperative with 56 producers that crafts nine cru Barbarescos, a blended Barbaresco and a simple (but solid) Nebbiolo. There were no single vineyards for the 2010 vintage, all the juice went into this superb, blended Barbaresco. The wine has a proven history in the cellar but why wait. Many believe that Barbaresco displays the more feminine qualities of Nebbiolo, with a lighter mid-palette than Barolo, that may be, I like the approachability of this wine early on - earthy, black cherry and dusty rose petals. Great acidity with tart fruit and a persistent finish. It is easy to be with the one you love, bring this to dinner.
Francois Pinon Vouvray Brut Petillant Non-Dose
Our Valentine's Day picks could not be short on sparkling wine. The second one on our list, this sparkling Vouvray will impress both wine newbies and connoisseurs alike. A Chenin Blanc sparkler with as much elegance, purity and soft bubbles as Champagne twice its price. No dosage (added sugar) for this little guy, a current trend in sparkling wine, Pinon does it because it is the way he has always done it. Made in the methode Champenoise, this sparkling wine can accommodate many dishes, I like it with simple brie and honey tartine.
Chateau Rieussec Sauternes 2007
Representing Bordeaux, the sweetheart in our list. Did you think we would have a Valentine's Day list without a sweet wine? We cannot always drink Chateau d'Yquem, how about its next door neighbor? Chateau Rieussec is a succulent, deliciously complex botrytis (noble rot) vin moelleux, a great way to end the night, with or without cheese.
Castello di Venduno Pelaverga Basadone 2013
Our number one selection for Valentine's Day is this delightful medium-bodied red from Piedmont. Made from the indigenous Pelaverga piccolo, a native vine which has been grown in the Verduno area since the 1600s. Basadone (local dialect) or Baciadonne, Italian for "lady kisser," is a delicate and slightly peppery red, named by the locals who believe the wine carries aphrodisiac properties.