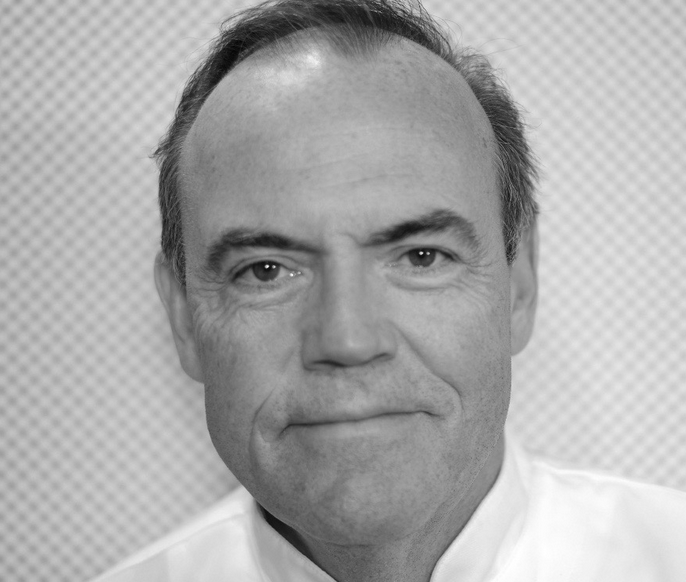 In 1997, Linda Wells wrote in the New York Times that 28-year-old chef Charlie Palmer's name "appears on most experts' lists of the brightest young American cooks." At the time, he was gaining attention at the helm of New York's River Cafe. Soon after, Palmer, who grew up in a small farming community in upstate New York, opened his first restaurant, Aureole, on the Upper East Side of Manhattan. Since then Palmer, one of the top American celebrity chefs and a leader in the hospitality industry, has opened an impressive roster of successful restaurants and hotels across the U.S.
As an early proponent of the farm-to-table movement, Palmer prides himself on using only the best regional ingredients. His dedication to the craft of cooking has earned him numerous awards such as the James Beard Foundation "Best Chef in America 1997" and "Who's Who of Food & Beverage in America 1998." Palmer also serves as a board member for the Culinary Institute of America, where he was presented with an honorary doctorate in April 2018.

His passion for excellence extends to the vineyards in his own Sonoma County backyard, where he cultivates four clones of Pinot Noir. The grapes are used to create 'Charlie Clay,' a wine produced with winemaker Clay Mauritson of Mauritson Wines. Palmer has also partnered for several years with Ironhorse Vineyards to create the 'Aureole Cuvee,' a sparkling wine made with Pinot Noir and Chardonnay. His latest wine project, inspired by a love for Châteauneuf-du-Pape, is a small vineyard near Sebastopol planted mostly with Syrah, not commonly grown in the area. Always looking for new challenges, Palmer hopes to make a Sonoma version of his favorite Rhône blend.

Charlie joined us at Grape Collective to talk about his approach to food and wine pairing and how it has changed over the years, as well as his thoughts on the #MeToo movement.
Lisa Denning: Thanks for joining us today, Charlie. Can you tell me a little bit about your background and how you ended up in restaurants?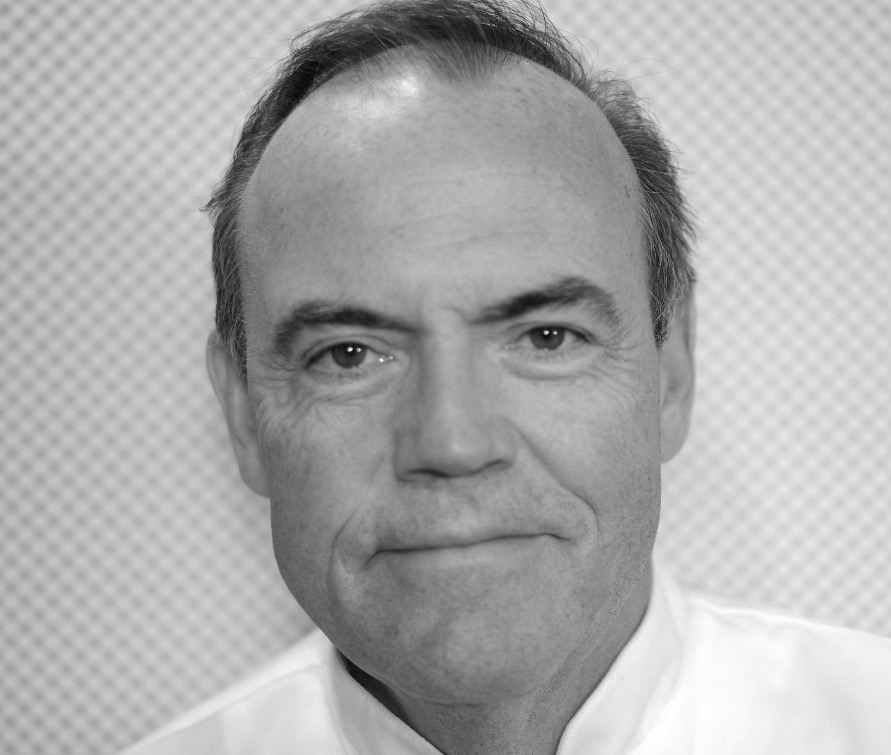 Charlie Palmer: I became a chef pretty young, I opened our first restaurant, Aureole, in 1988. Not to date myself, but I was 28. I've been a chef all my life. Both here in New York, and we've expanded to other parts of the country. The wine country, in specific.
(Photo: Charlie Palmer)

What about growing up? Was there something from your childhood that led you in this direction?

I grew up in a farming community, but nothing to do with grapes. It was in upstate New York, in a dairy farming community. We had dairy cattle. We milked cows and grew tons of vegetables. I think from an agricultural standpoint, it was embedded in me from a very young age to grow and produce, cultivate, harvest, and all that.
I think as a chef that's a really great way to start. Understanding where something comes from, whether you're raising it or growing it. I think that's an advantage, at least I've always thought that way.

When did you decide you wanted to get into cooking?

Early on. I started cooking when I was about 15, before I could drive. In high school I worked in restaurants. I started working at the Colgate Inn at Colgate University. I was a dishwasher, pot washer, prep cook. Someone didn't show up one day, so I became the prep cook. I was very fortunate, I didn't realize it, but I was working under a very accomplished Swiss chef without even knowing it. I was learning things that later on I would realize, "Wow, that was really cool." I learned these things even before I went to the Culinary Institute, the CIA, then shortly after that I came to New York City.

Now you have a large restaurant empire.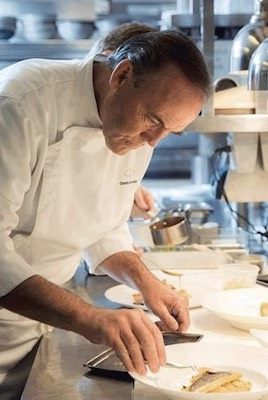 I call it a small collective of restaurants.
What have been the biggest challenges you've faced with the expansion of your restaurant group?

Trusting people. For me, there was a period of time where I made literally every decision at one restaurant, whether it be about food or the dining room or whatever, to really trusting that I had some of the greatest people in the business with more knowledge than I had about certain things. Trusting that they were going to make great decisions and do things with passion like I did. But once I understood that, I think that's when it really made it possible for us to do multiple restaurants and have all these other businesses combined.
(Photo: Charlie Palmer at work)
How do you keep true to your roots as you've grown?

For me, it's been somewhat easy. We've had the great good fortune of always having been able to do things — projects, restaurants, winemaking, or whatever — because we wanted to, not because we had to. I've always been able to do what I really wanted to do. I've never been in a situation where I was pushed to grow or do something that didn't happen organically.

Even today, for me, I feel very fortunate that, because we have a tremendous team of people and partners that have been with me for years, and we only do things that we really feel passionate about. That's a nice place to be, because I think you'll be more successful if you're passionate about what you're doing. That spreads throughout our group with our chefs, the front of the house staff, our wine professionals. I think they get it, they understand the culture that we're creating and putting out there for them to be part of. I think that's always been good for us.

Over 90% of restaurants fail within the first three years. What do you think is the key to running a successful restaurant?

I think there's a lot of components and a lot of it is looking at the big picture. We've been very fortunate that Aureole just celebrated its 30th anniversary this last year. To be strong after 30 years in business is because we're looking at the big picture. We really looking at everything we do from the food, the service, how we present ourselves to the public, how we market ourselves, and it all comes together.)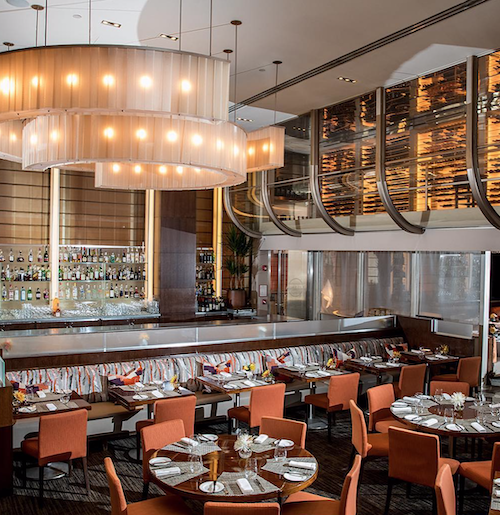 If you don't have all those things, if you don't look at the bigger picture, especially in this day and age, you're probably not going to be successful. You can be the greatest cook in the world, but if you can't manage the business and be financially successful, then you can't practice your art.
(Photo: Bryant Park Liberty Room at Aureole)
And then there's restaurants that have amazing service, but the food is just okay, not going to bowl you over. In a market like New York City, for instance, and other markets we're in, that's just not going to make it anymore. It might have been feasible in the past, but not now. In a good way too, I think for us. I was always a huge believer that I was using ingredients that other people weren't buying because they were so darn expensive and hard to get. But I was a true believer that not everybody, only some people, could appreciate a diver scallop that's never been subjected to any kind of water or liquid, fresh out of the shell.

But if we always have the mindset that we're going to serve the very best, I think eventually that calls out the clientele. There is that group of people, nowadays who are so much more educated about food and about wine. I like to play in that arena, because it's really nice to know that people understand the difference and really look at things the way I do. I want to eat the very best and I'll pay for it, but I want to have the very best ingredients. Hopefully if we're good in the kitchen, we don't screw it up.

Let's talk about the #MeToo movement. What do you think the restaurant industry needs to do and how are you dealing with it?

We've been fortunate to have a diverse group of people working together who really understand each other. My view is that a lot of the #MeToo movement comes from poor communication, people not being compassionate about what they're doing and who they're working with. If we're not nice and understanding of our own group of people, then how are we going to be presenting ourselves to the public and the people that come into our restaurants and dine?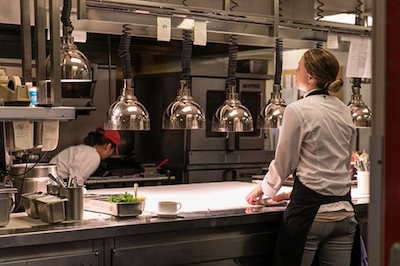 I think it sounds simplistic, but I think creating a culture of inclusiveness and understanding is the key. Everybody that comes into our group is at a different talent level. It's our job to give them the tools and to teach and to build up their talent level, no matter where they start. I think whether it's a man, a woman, different races, different backgrounds, it doesn't matter. The most important thing for us is if they have passion for what they're doing.
(Photo: In the kitchen at Aureole)
I'm a true believer that teaching and nurturing and making people better at what they do, that's what makes us better. I think that goes back to the #MeToo movement. I think some people haven't done a good enough job at that and that results in bad things, animosity a lot of times more than someone not respecting each other. That's just nonsense. As human beings we need to respect each other.

It's unfortunate, because I think there's a lot of talented people, talented at what they do, maybe, but not so talented or not so well rounded as to how they do it and how they present themselves. Again, we've been very fortunate to have a bunch of people that not only are passionate, but think about how we're perceived by other people. Especially the people we all work side by side with. Because when people say we're a family, we really are a family. I've spent more time with work colleagues and partners and staff that work with us than my own kids. If I can show passion towards my kids, I should be able to do the same with my work colleagues.
It's not just me, of course, it's everybody in our group. There's been instances where people just don't get it. They can't work with us, if that's the case. They have to either learn or they can't do it. Again, fortunately we've been very, very lucky.

Let's talk about wine. What educational qualifications do you look for in your wine staff?

I think most importantly it's to have a passion for wine. There's a lot of incredibly educated wine people out there but there's not a tremendous amount of wine professionals that have the ability to share that knowledge or share that passion. That's what we look for, especially in the restaurants when someone is taking control of a wine list and selling to our guests and suggesting wines to our guests, being knowledgeable without being overbearing.

I think that's a personality thing, how you come off. Do you want to help someone determine what they really want to drink, or do you want to just tell them that you're right? We talk a lot about that with all of our wine teams, but also with our captains and servers; that we're there to help the customer understand what they really like. Some people already know, but many don't.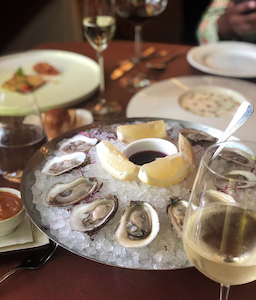 Look, if someone comes in and says, "Hey, I love to drink this." Then let's help them do it in the very best way possible. But I think my wine knowledge too, personally, has grown tremendously over the last 15 years or more since I moved to the wine country. Spending time in the wine country changed my view about understanding and selling people's wines and pairing them with our food.
(Photo: Food and wine pairing at Aureole)

And also what it really takes to make great wine and to grow grapes. When people say you have to get into the terroir, it's really not a joke. It's really understanding your soil. Understanding what you can grow, how it needs to grow, how you create canopy. There's just so many nuances to it that I don't know if you could ever understand it without being in it intimately.
What would you say is the biggest change you've seen since you opened your first Aureole in the way that people approach and order wine?

I think people are in general much more educated about wine. In the vast world of wine. When I remember back to La Côte Basque in the early days, they had, obviously, a very French-focused wine list. Not everybody, but a lot of people that were buying by label, like "I'm going to drink Latour, or I want to drink whatever Burgundy." Something like that.

Whereas nowadays, I think more and more people want to discover new things. People realize that there can be amazing wines that are very inexpensive. Of course there can be amazing wines that are really expensive. It's an investment in how you want to drink, what you like to drink.

But I think more than anything else, it's really us as restaurateurs and wine professionals helping people understand what they want to drink, what their taste is. Because that can be very varied. It depends on how they're brought up, what they like to drink, or what they've been drinking for years. People's tastes change a lot.

As I've gotten older, my tastes have changed dramatically. I used to drink big oaky Chardonnays. That was my thing. I can honestly say I probably haven't had a big oaky, buttery Chardonnay in 10 years. I tend to drink much more refined, more acid-based wines. It depends on what it's paired with but in general, I never really thought, "Hey, I don't like Chardonnay." I like Chardonnay, but I just don't drink them like I used to.

How do you keep your staff up to date on the latest wines?

Study, taste, and go see. I'm a big believer that our wine professionals need to go to the vineyard, they need to go to the cellars, they need to go to the winemaker and really understand it. Not just hear about it. That's not easy to do, because it's such a vast stratosphere of different wines from all over the world but the more they know, the more they can be helpful to the guest in really telling them how they walked through the vineyard and saw the grapes and watched it being made in a winery. They'll know more than what they read in a book or saw on a blog.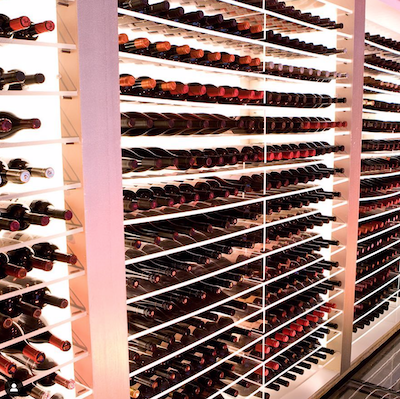 I'm a big believer in that. I have to say, our group of wine professionals is incredibly passionate and vast. We have three master sommeliers that work with us that are really great teachers too. Because it's one thing for a single person to have that knowledge. The real trick is to get them to want to share the knowledge and really educate, not only the wine professionals, but our entire staff, even the kitchen.
(Photo: The award-winning bottle collection at Aureole)
At all of our restaurants, our cooks and chefs are invited to wine tastings because I want them to understand the wines. I think especially from a chef and sous chef standpoint, for us, it's important because they're creating these menus, they're creating dishes. My view of that has changed dramatically since I've really been living in wine country and make wine myself. For years, the thought was always as a chef, you create a dish, then you have the sommelier come over and say, "Let's taste this. What do you think would pair well with this?"

It wasn't until I was making wine and I became really entrenched in the wine country and the wine culture that I realized that's completely ass backwards. Excuse my language. Once that wine is in a bottle, you're not going to change it. But as chefs, especially when we're doing a wine dinner, if we know we're going to feature a particular wine, then we can create a dish that really works well with it. We can tweak, we can add a little acid, we can bring down the spice. We can do all kinds of things in the kitchen, because we have the ability to do that.
Once the wine is in a bottle, it is what it is. So that's our approach now. Whenever we're doing a wine dinner, it starts with wine and then we create a dish for each one of the wines that we think really works well together and we create a pairing that's hopefully magical. Because you could have great wines. I think we can create amazing dishes. But when you create two things that really meld together well, when you create that pairing, that's pretty magical. It doesn't happen a lot, I have to say but that's what our goal is, our focus.

Tell us about your wine projects.

We have, when I say we, Clay Mauritson, his whole team and myself and a couple of our chefs, have a number of what I call wine projects together. I grow Pinot Noir on our property in Healdsburg, in Russian River. On our property, we have four different clones of Pinot. We blend that with a block of vineyard that we have at Dutton Ranch. We have the same at Calagary.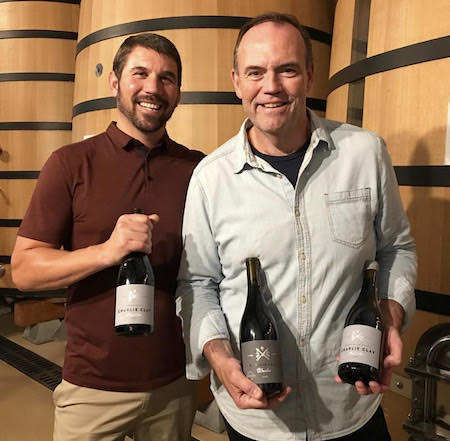 In between those three different lots, we create a blend every year of Charlie Clay. Some years, we'll make a single vineyard wine, usually somewhere in the neighborhood of 50 to 75 cases from a single vineyard if we think, "Wow, this is amazing on its own." For me, it's been really fun, because I can help create the blends. Our kids have done punch downs in the winery.
(Photo: Charlie Palmer with winemaker Clay Mauritson)

We've really dug deep. My family has been a part of harvest for 12 years now. Not all of us, because we're not all in the same place at once, but we try to be there to harvest our Pinot. I think it's important to understand and really know your vineyard, know your grapes, know what's happening. We have some other vineyards now too. We have a block of Chardonnay that we've been making what I call a very fresh Chablis style Chardonnay, as opposed to too much new oak.

I think it's less than 10% new oak and then second and third generation barrels with the rest of it, which I like because it's a very good food wine. I'm always thinking of it in terms of what would I serve with this? What kind of food would go great with this?
We've also been making part of Aureole Cuvee, which is our sparkling wine that we make with Iron Horse Vineyards for over 25 years now. That's a special project, because we take usually anywhere between four to six or sometimes even as many as eight of our wine people, our sommeliers, wine directors from the restaurants. We actually go to the winery and create the dosage, create the blend first. So for instance, this last go around we did, it was about 32% Pinot to Chardonnay. Interesting, because usually, it's not 50/50, but it's much more equal. Basically we usually make a Blanc de Noir.

Then the dosage was really interesting, because we had a very oaky still wine that was used for the dosage that really gave what I think is a musty and creamy texture to the wine, not unlike some of my favorite champagnes, like Krug. But the wine always has a very good acidity. I think that's important, especially in a sparkling wine that many times is an aperitif wine. Or on a hot summer day, you can sit outside and drink a glass of Aureole Cuvee. I want it to be great on its own, but I also want it to be very versatile so that you can drink it with a lot of different foods.

I believe our current vintage of Aureole Cuvee is great with a roast chicken, which you don't normally think of a sparkling wine for that. But yet, it's also great with oysters and all the obvious things that we associate with champagne or sparkling wine. We're pretty proud of that. We make about 600 to 750 cases.

Didn't you also recently purchase a Syrah vineyard?

We did. In fact, we don't know it that well yet, but it's a small block of Syrah over near Sebastopol, which is not known for growing Syrah. I think there's also some things laced in there like Mourvèdre and I'm not sure what else. It's an eclectic vineyard, but mostly Syrah.

So it sounds like a little Rhône is in your future.

I'd love to make a Rhône blend. I think if there's a current favorite the last few years for whatever reason, I've been drinking and tasting a lot of Châteauneuf-du-Pape Rouge, but also white Châteauneuf-du-Pape, which I think is interesting because of that blend and that complexity. A lot of different nuances to it since 13 different grapes can be used in Châteauneuf-du-Pape. Not every producer uses all 13 so each wine is very different. Some are much more Syrah based, Grenache, different blends.

With the winemaking you're involved in, how do you ensure that the quality is good and that it's not just a bottle that will sell because it has your name on it?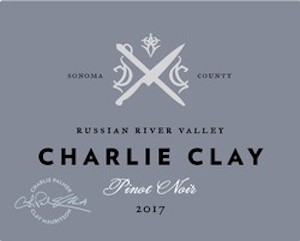 It obviously starts in the vineyard. In California, we have the good fortune of being able to irrigate. Even a lesser vintage is still going to be a good vintage if it's treated well. A good example is, two years ago, when we had those really, really hot summers. I said to Clay, we might as well forget about it, we shouldn't even make Pinot. Because by the time we were at the brix level we were looking for, there was such dehydration and other issues.
(Photo: Charlie Clay Pinot Noir label)
Pinot really suffers from that harsh heat, especially that afternoon heat, the skins just look terrible. The fruit didn't look very good. But I have to say, it was incredible. There wasn't much of it, but I think it was, at that point, one of the better vintages that we made. But again, we didn't make very much of it. We were very cautious of what happened in the winery and we didn't use any fruit that was messed up too much.

It sounds like you're very hands on. It's not like they're just putting your name on the label.

I've learned more and more about wine. I can say now that I truly am part of the winemaking process. Of course, I have a couple people that have a lot more experience than I will have or ever have, probably. But it's learning and educating yourself about what should and shouldn't be done. Of course, Clay's got such a history with four generations of great growers. He was the first one to actually make wine in his family though. We have a big advantage there. They farm several thousand acres of vineyards, total. We can say, "We'll take this block from this row to this row."

Talk about farmers, he's got the fruit! We even made a Chardonnay from Clay's grandmother's vineyard that has a small block of it. That's interesting, too. Because there's heritage to the fruit, there's a story behind it. But it's also great quality. We've done that a couple of times when it was really, really good.

Are there any particular wine regions you've been to that have inspired you?

Probably the most inspiring for me, outside of Napa and Sonoma, is Burgundy. I was always infatuated with Burgundy. Not only do I love the wines from there, but it was always interesting to me how so many different Burgundian winemakers could be making wine from these small vineyard lots. I don't think until you stand wherever it is in Burgundy and look and see these two rows belong to so and so, and that these two rows belong to this one and how that happened over time.

I just think that's incredibly cool and interesting and diverse. Because someone can be farming their two rows different than the two next to them. Which is kind of cool.

Are there any up-and-coming wine regions that you find particularly interesting?

I'm going to Portugal, I've only been once to the wine regions in Portugal. Obviously they're known for port but I think what's interesting is that these wines are still not so well known. These are super high quality wines made very, very well now, where they might not have in the past, like some other wine regions, for instance Spain.

I can remember going to Spain and literally watching somebody throw sulfite in by hand. There was no chemistry involved at all, which is unheard of now. The technology and everything we do in winemaking all over the world is just so much more advanced. The same in Portugal. I think there's some amazing wines that in the years to come will become a lot more readily available. Again, it's fun to discover things that are new.

One last thing. I know you're involved in some charities. Can you tell us about them?

I've been on the board of Citymeals on Wheels and involved with Citymeals for over 20 years now. I just think it's such an amazing charity. Being a New Yorker for so long, being involved in something that is so incredibly important, but I guess I have a soft spot and respect for our elders. I think what Citymeals has been able to accomplish is incredible — I think we just delivered our 60 millionth meal since the inception.

When people donate to Citymeals, 100% of what they donate goes to meals for the homebound elderly, which costs us about $7 a meal. We're only able to do that with a budget that is now almost $20 million a year because of New Yorkers that have been really great to the charity.

Then of course I've been on the board of trustees of the Culinary Institute of America for 12 years, so I'm an emerita now. I was the chairman of the board of trustees for a number of years, very proud of that, but also very proud of the school. I think the Culinary Institute is the world's premier culinary college. It's producing and helping us bring up the next generation of great food professionals. And not just cooks and chefs, but also wine professionals. The CIA has grown many wine programs over the last 10 years in Napa and San Antonio and everywhere and has really grown that family of passionate wine people.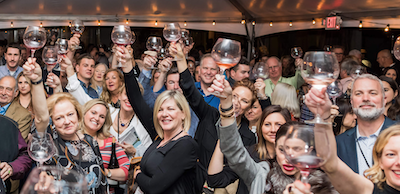 Another charity I'm involved in is Pigs & Pinot, which we just celebrated, and is a two day event. 50% of the proceeds benefit Share our Strength, which I think is another great, No Kid Hungry campaign that is very important to me. I don't want there to be a child in this country that goes to bed hungry. I think it's ridiculous if there is.
(Photo: Guests at the 2019 Pigs & Pinot benefit)

I think we've made a big impact on that. Then the other half of the proceeds go to local charities in the wine country. Everything from workforce housing to scholarships for the Culinary Institute, and Sonoma State, which is really more on the marketing business side of wine, but very important. You can have the most creative people in the world making wine, but if they can't figure out how to get it to market and sell the wines, we're not going to know about them, right?

That's been really good. Each year we give two full scholarships to the CIA and four scholarships to Sonoma State from the proceeds of Pigs & Pinot.

Then you have a Zinfandel event as well, don't you?
We do and that came about with Clay Mauritson. Clay and Carrie are my partners at Mauritson. Their child, Brady, was born with Down Syndrome. At the time, there wasn't really any support for families or kids in Sonoma county. It's been seven years of what we call Project Zin; it's all based around Zinfandel with the greatest producers of Zinfandel. Very generous wine makers and chefs have joined us in the effort.

We just hit the million dollar mark there. We've created all kinds of programs in Sonoma county for Down Syndrome, people affected by it. Summer programs and art programs and things that have really made a difference for the people affected by it. We're all affected by it, because these are people in our community. It's super important. I have to say Clay and Carrie, especially, have been just driven by it. Brady is such a cool kid. He's such a bright, super cool, 10 year old and a lot of the programs have helped him and helped many families.