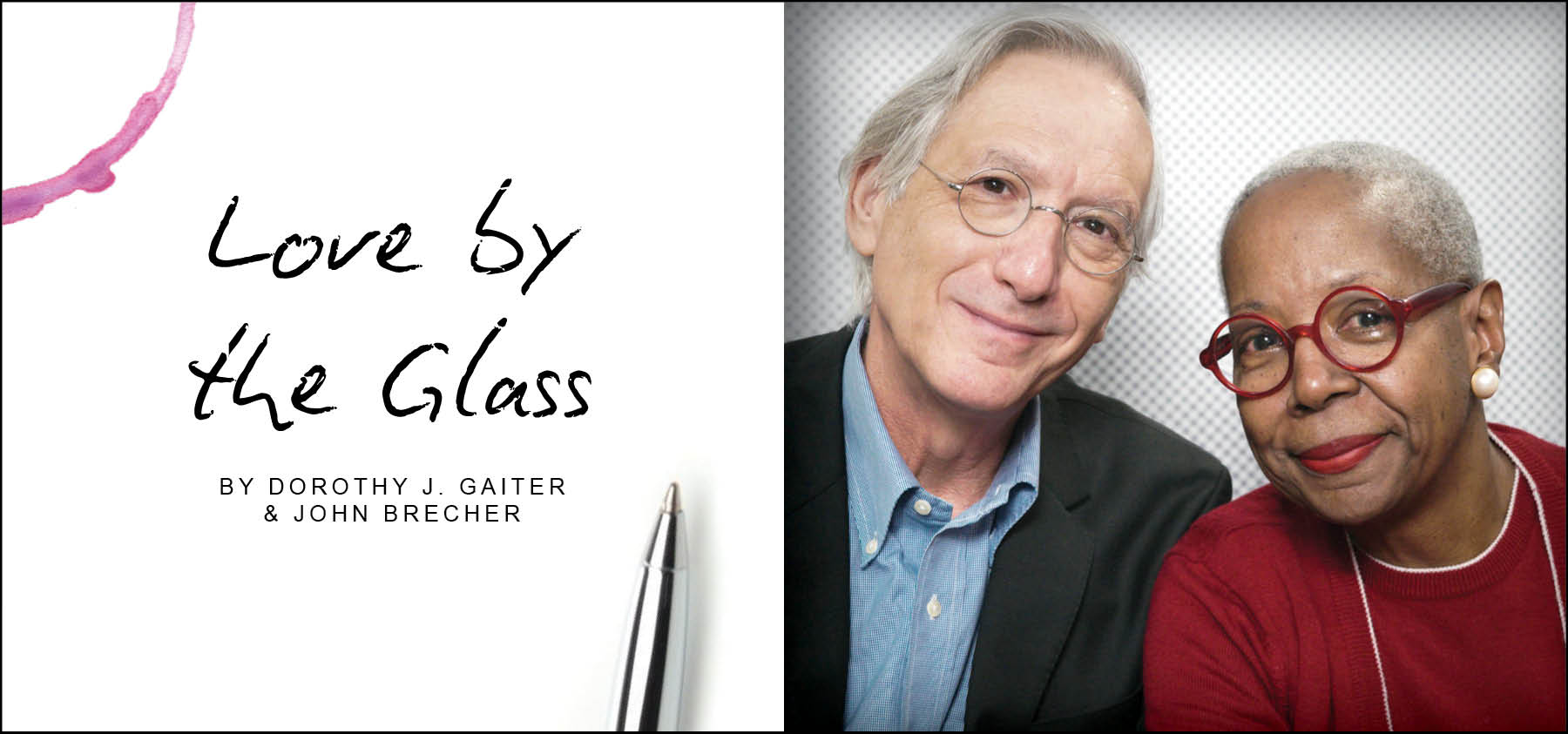 Bernard Orsi visited the village in Italy where his mother was born, drank a local white called Biancolella and finally found a few vines when he returned to Sonoma. Niels Udsen spent time with old family friends in Parma about 15 years ago, fell in love with Falanghina and talked his way into some cuttings when he got back to Paso Robles. Dan Petroski never forgot the wines he drank while working at a winery in Sicily, so now he makes whites from Italian grapes in Napa at a winery he named after Monte Massico in Campania, where his great-grandfather grew up.
The result of all this was apparent the other day when we visited our local Whole Foods wine store and ran into an entire selection of Italian varieties that were Made in the USA. Leonetti Cellar Sangiovese from Washington was on the top shelf at $92.99 and Heitz Cellar Grignolino from Napa was at the bottom for $26.99. In-between were all sorts of wines from all sorts of places, including a Nebbiolo from Barboursville Vineyards in Virginia.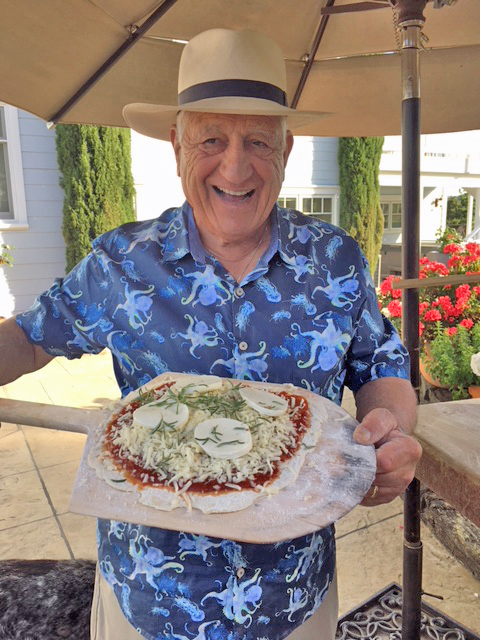 (Photo: Bernard Orsi)
Writers, including us, have been saying for years that Italian varieties were gaining a foothold as fine wines at U.S. wineries. Well, that small step has become a giant leap. And for you, here's the bottom line: It might be hard to find these wines among the sea of Cabernet, Merlot and Malbec (the Whole Foods section was not marked), but it's worth the trouble. These are often made in small quantities with a sense of passion, purpose and history, and those can be the most exciting wines on shelves.
"Anything made out of true love has a greater likelihood of success than that which is done for other reasons," winemaker Randall Grahm of Bonny Doon Vineyard in Santa Cruz told us. We called Grahm because we noticed that his 2018 Le Cigare Blanc, which has traditionally been a blend of Rhône grapes, is now almost half Vermentino, the lively Italian grape (which is less well-known as Rolle in France). The Vermentino replaced Roussanne and, to us, transformed the wine, which we've often found a bit heavy. Grahm, ever the tinkerer, told us he's even experimenting with a sparkling Vermentino.
Italian-Americans were central to the establishment of the U.S. wine industry, of course. Gallo, Mondavi, Martini, Sebastiani – the list goes on and on. When Italians came to America, they brought their wine culture with them – sometimes literally. "In the old days, the old Italians, when they came to California, they just shoved a bunch of cuttings into their luggage," Bernard Orsi of Orsi Family Vineyards told us. "That's why some places with a little of this and that were often called 'suitcase vineyards.'"
Over the years, in the more prominent wine-growing areas of the U.S., French varieties became ascendant after legislation and nature dealt the industry severe blows in the form of Prohibition and phylloxera, but also consumers' evolving tastes. Still, Italian varieties often seemed to be on the cusp of a big comeback. The 1980s saw the rise of Cal-Ital wines, with large plantings of Sangiovese (later significantly reduced) by the Antinori Family in the Atlas Peak District of Napa for its Antica winery and the establishment of the ill-fated La Famiglia di Robert Mondavi in Napa. Palmina Wines in Santa Barbara has been at it since 1995 with Northern Italian varieties.
Now a new generation of winemakers is rediscovering the joy of Italian grapes.
Go to the homepage of Idlewild Wines in Sonoma and this will greet you: "Piedmontese inspired wines from the rugged hills of Northern California." We picked up its Nebbiolo at Whole Foods for $29.99 and found it a charming nod to its Italian roots. Giornata Wines in Paso Robles ("Inspired by Italy – Crafted in California") makes a lively Sangiovese that's great with food ($31) and a marvelous rich and tangy Barbera ($25). And to our point about their increasing availability: While we were preparing this column, our daughter Media and her fiancé Jose mentioned in passing that they'd just bought an interesting wine in Brooklyn: Idlewild Arneis. They declared it "very refreshing."
Just this month, the topic of the annual Napa Valley Wine Library Association's seminar at the Culinary Institute of America in Napa was this: "Because it looked like home – A history of Italian vines and wines in Napa Valley." Darrell Corti of Corti Brothers, the epicurean wonderland in Sacramento, gave the keynote address. He's a noted expert on food and wine and a champion of Italian grape varieties in California.
One of the speakers was Dan Petroski. Petroski is the winemaker for Larkmead Vineyards in Napa. Massican, his 10-year-old all-white-wine, 3,200-case winery, is his side project. We've been fans for years. His Gemina is a blend of Pinot Grigio and Greco, while his Annia is Tocai Friulano, Ribolla and Chardonnay. We find these wines, made from purchased fruit, stunning in their purity, vitality, and focus. Raised in Brooklyn, Petroski remembers his parents ordering Ruffino Gold Label Chianti when they ate out.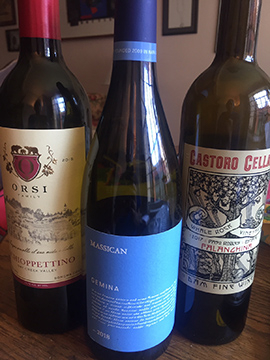 "We have been trained on Italian cinema and food," Petroski, 46, said, citing the Godfather movies and others. "There's no other culture in the world that resonates with us and is so comfortable and relatable as the Italian culture," adding: "No one has ever had a bad trip to Italy. They bitch about bad coffee and service in France, but everyone has a wonderful time in Italy."
And, by the way, Petroski has an opinion about Italian varieties in the U.S. that we imagine would be controversial: Whites will always be better than reds. Why? "The soul of a white grape is its juice; the soul of a red grape is its skin" and that is influenced by the terroir, the microclimate, external elements.
"So for me, I think you can take the grape and the skin of a white grape, its shell, take it from Friuli and you can bring it to California and get a wine that tastes, credibly, like Tocai Friulano. But take the reds from Italy that grow where it's cold and windy, on the foothills of the Alps, and plant it in Atlas Peak or anywhere in Napa and Sonoma" and the external influences will render it different.
We're not taking sides on that, but we do know we were impressed by Castoro Cellars's Falanghina, a white wine they sent to us. We've been writing about Falanghina from Italy for some time – it's a crisp, delicious wine that tends to be a real bargain, so look for it – but this was our first from the U.S. and it was exceptional, with lively fruit grounded by minerals ($30 at the winery).
We could taste the passion in this bottle. How much passion? Here's the story: Castoro Cellars was founded by Niels and Bimmer Udsen in 1983, making it one of the oldest wineries in Paso Robles. Niels was raised in Ventura, Calif., but his dad, a tomato farmer, took him frequently to Parma, Italy, where a family-owned factory made tomato sauce from his father's tomatoes. After high school, Niels went to live with that family for a year and fell in love with the wines and the lifestyle.
On one of their almost annual visits with the family in Parma, Niels and Bimmer had their first taste of Falanghina. '"I really love this wine,'" he told his host. '"So do you think I can get some vines?' They said it's not that easy just to get vines. You can't just put them in your suitcase and bring them right over,'" he recalled.
But he learned that UC-Davis had just certified some Falanghina virus-free and ready to plant so he contacted the nursery that had done it and asked to buy 10 acres of vines to plant. "They laughed at me. 'It's a little bundle of vines that we have. It's going to take a while, three years to get wood to plant,'" he said he was told.
Today, of Castoro's 1,400 acres of vines in production, all certified sustainable and many organic, about nine acres are Falanghina. They produce about 500 cases of the winery's total production of 40,000 to 50,000 cases of wine. Castoro's first vintage of Falanghina was 2015. Tom Myers is the head winemaker. Niels laughs now that "it took 10 years for us to get a bottle of Falanghina."
Another Italian dream he's realized is a grappa distillery, Bethel Rd., headed by the Udsens' two sons.
Bernard Orsi, 75, made his money in beer – he was a top executive of a company that at one time owned brands like Falstaff and Pabst Blue Ribbon – but turned into a winemaker later in life. Here's his ah-ha moment with Italian varieties: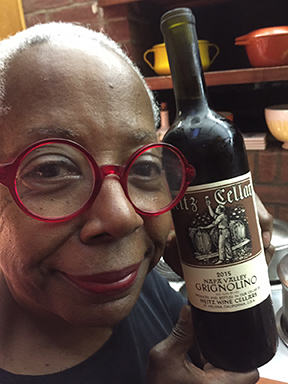 "I had never done much traveling outside the United States until I was 60 or so and headed straight for Italy. And I had been drinking American wine and then I get to Italy and I can't understand how I can sit here and drink a bottle of wine and get up and take a walk. At home if I did that I'd have to go to the bedroom and go to bed. What is the difference? Is it the style? Is it the grape? And I think what we came up with is it's kind of a combination of both.
"They don't push the vineyards, they don't try to get high sugars, which would result in high alcohol – they take whatever happens. When the time comes, when it's right, they go out and start picking the grapes. And then they bring them in and they start making the wine. So it was with that notion I got back and did some studying and I got some cuttings and now we're up to 11 Italian varietals."
Orsi has 50 acres of sustainably grown vines, but only about five or six acres are Italian. Our favorite, among six that were sent to us, was Schioppettino, a red that was thought to be extinct not too long ago. We liked his wines because we found them honest, unfussy and different. In their character, they reminded us of the Louis Martini wines we grew up with, such as the smile-inducing Barbera. Like all of Orsi's Italian varieties, it is made in small quantities, sold only through the winery and is reasonably priced for the quality ($36). Dick Schultz is the winemaker.
"We try to keep them as affordable as possible," Orsi told us. "I feel if I'm going to believe in this as a kind of earthy, family kind of deal, it's not going to be a 70-80 dollar bottle. I'd rather you just take it home and say this is good, I like it."
Orsi's own favorite? The white he discovered on his trip to visit his mother's birthplace on the island of Ischia, Biancolella. "It's a flinty, crispy Italian white," Orsi said, adding: "You can drink the whole bottle and about all you're going to do is miss the TV channels with the remote."
Dorothy J. Gaiter and John Brecher conceived and wrote The Wall Street Journal's wine column, "Tastings," from 1998 to 2010. Dorothy and John have been tasting and studying wine since 1973. Dottie has had a distinguished career in journalism as a reporter, editor, columnist and editorial writer at The Miami Herald and The New York Times as well as at The Journal. John was Page One Editor of The Journal, City Editor of The Miami Herald and a senior editor at Bloomberg News. They are well-known from their books and many television appearances, especially on Martha Stewart's show, and as the creators of the annual, international "Open That Bottle Night" celebration of wine and friendship. The first bottle they shared was André Cold Duck. They have two daughters.
Read more from Dorothy J. Gaiter and John Brecher on Grape Collective