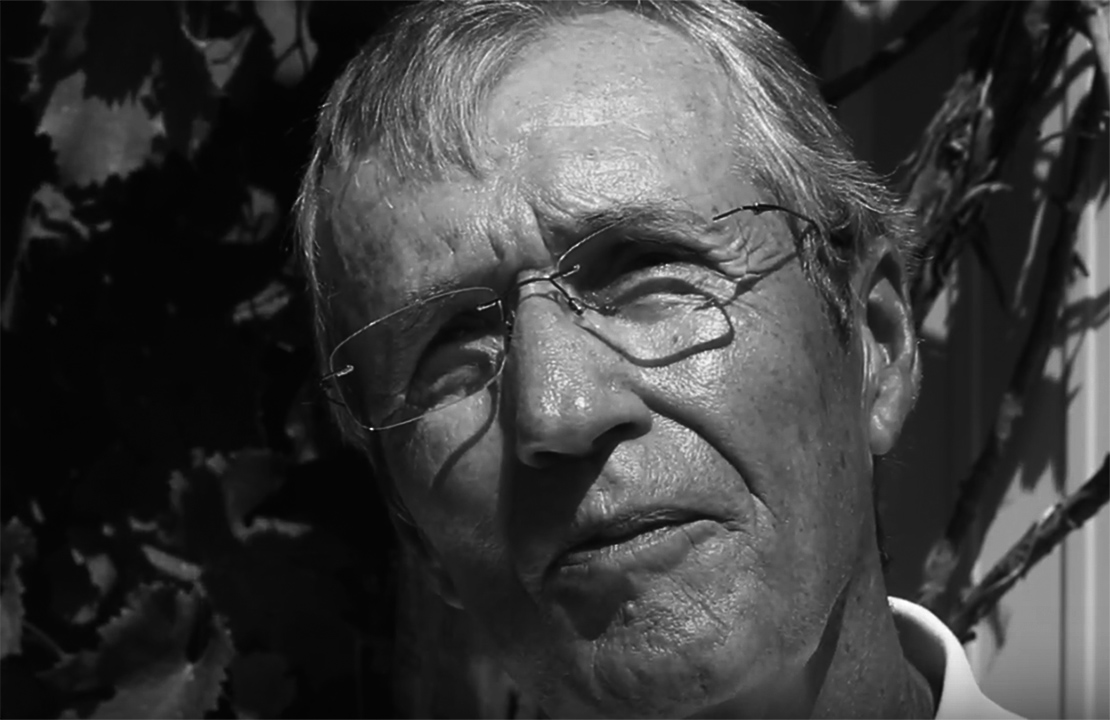 Chateau Fontaine is a family-run winery in Traverse City, Michigan that grows 15 varietals. Dan and Lucie Matthies began their winemaking adventure in 1987 when Michigan State University horticultural expert Dr. G. Stanley Howell visited their land and was impressed with the potential for grape growing. The property features south-facing slopes, temperature buffering from the lakes, and perfect soil pH which combined give Chateau Fontaine great conditions for growing vinifera grapes.

Chateau Fontaine has achieved impressive critical success for a winery from a somewhat unknown American wine region. In his book The Riesling Story: Best White Wine on Earth, Stuart Pigott lists Chateau Fontaine as one of his top 20 medium-sweet Rieslings alongside such Riesling icons as Dönnhoff and Selbach-Oster. "Winemaker Shawn Walters is only interested in making wines that are 'rock star shit.' Although, the path he took in making the semi-sweet Rieslings here might strike some as rather technical, the result is wines of dazzling intensity and clarity."
Grape Collective talks with Chateau Fontaine owner Dan Matthies about the uniqueness of Traverse City Riesling.
Christopher Barnes: Dan, how did you get involved in the wine business?
Dan Matthies: It was definitely because of the love of wine and the grapes. My wife and I discovered wine back in the '70s. We just fell in love with it. From that point, we couldn't find enough wines that we really would like to enjoy and we started making our own wines and learning the wine business. It's been a love affair.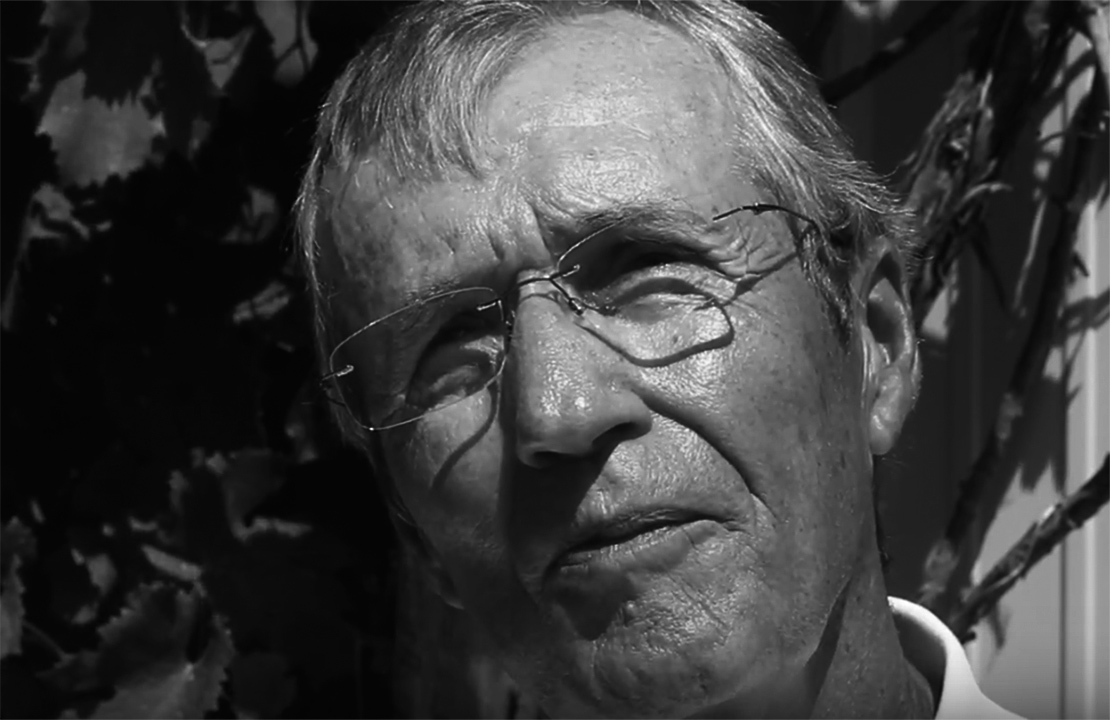 What's the history of wine in Michigan?

The wine business started from the Welch's Grape Juice side down in southwest Michigan. It was growing grapes for Welch's Grape Juice. We had an Italian family by the name of Braganini come into Michigan and they opened up the first winery which is now St. Julian. They're making still some very, very fine wines down there. Then winemaking spread to northern Michigan where we have these rolling hills, higher altitudes and lakes and little areas of water that create thermals and allow us to grow a little bit longer. That started back in 1974 with a professor from northwest Michigan. His name is Bernie Rink and the winery was called Boskydel but it was all hybrid grapes back then. That's what Bernie was into until Adolf Kieth Sr. came back from Germany with the first vinifera Riesling vines. I believe that that's how it started. Both of those gentlemen paved the way for the rest of us.

When did you start making wine in the Traverse City area?

My wife and I were making wines in the late '70s just for ourselves. Where we started making commercial wines, we made our first commercial wine in 1998.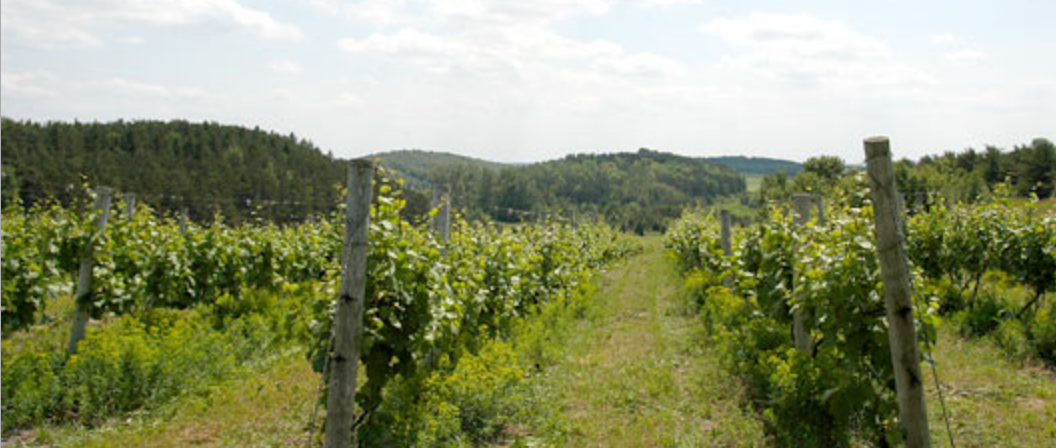 What is it about the Traverse City area that makes it a good place to grow Riesling?

Riesling does well in this area because we are surrounded by lakes. Our temperature is rising in those lakes, the Great Lakes. Lake Michigan. Lake Heron. Lake Superior for that matter. We are growing grapes on these wonderful peninsulas out here that are surrounded by water. What's happening is that the water temperatures are rising and the temperatures and the thermals off those lakes are giving us more time to grow excellent vinifera. That is actually our key or one of the major keys why we're doing so well as far as growing grapes in Leelanau County and Old Mission Peninsula.

How would you describe the characteristics of a Riesling from the Traverse City area?

I would describe our Rieslings here as a little bit more earthy. Maybe a little bit more stone fruit and the minerals from the soil because the soil is very dark, sandy, lawn soil that when the glaciers recede into the north brought other darker soils with it. We're getting these natural tones from our earth here in our soils to produce a really nice Riesling. It has some spice to it. We have the right PH in the soils for this type of grape to grow here. We're doing some really nice Rieslings here and it's all about the water and the earth in how we grow.

Has the winemaking and the viticulture changed over the years here?

The winemaking has changed and the styles have changed. We do lighter wines here. Our whites are really shining, our Chardonnays and our Pinot Gris. We do those varietals here. They grow very, very well in our soils here and on the top of our hills with lots of sun and lots of air flowing through them. That is why I think that this area is superb for growing that type of vinifera.

Do you have a philosophy of viticulture and a philosophy of winemaking?

Yes, I do. I have a philosophy. It's a short one. My philosophy of winemaking is this, it's my partner in winemaking. Her name is Mother Nature. If Mother Nature helps me grow good grapes, we are going to make great wines.
Michigan Vineyards 360-Degree Video is a combination of video sequences from six wineries in the Traverse City, Michigan area with narration by Dan Matthies of Chateau Fontaine. We also interviewed Eddie O'Keefe of Chateau Grand Traverse, his brother, Sean O'Keefe of Mari, Kasey Wierzba of Shady Lane, Cornel Oliver of 2 Lads Winery and visited Black Star Farms.
The video was filmed on a Ricoh Theta 360 camera. One can explore YouTube's Virtual Reality content on a computer or an iOS or Android device.
When viewing through a browser, press the arrows in the navigation circle in the top-left corner or use the cursor to grab and pull on the video image. The experience is best if using a mobile device. One can see a 360-degree version of the video by physically moving the phone or tablet around in all directions. The experienced VR user can use google cardboard VR device or a more sophisticated VR device - to do this go directly to the YouTube page.

You're making some wonderful wines here. What does Michigan and the Traverse City area have to do to be better known in the world wine conversation?

I think we're still very young and I think we need to get our wines out into the marketplace a little bit more. I think we're doing very, very well. It's always been said if you sell all of your wine in your backyard, meaning the State of Michigan, you're doing alright. Now it's a time that we have proven that we can grow good vinifera here and make award winning wines. Now is our time to get out into the marketplace and prove ourselves.
I know you're out of New York. The Finger Lakes region is one of the areas that is so sought after as far as good Riesling. We have the opportunity to show our two Rieslings at the Finger Lakes Wine Competition. They give off an award every year called The John Rose Award. The first year we sent in a dry or trocken and it won The John Rose Award. The following year, we sent in our semi-sweet which we grow longer on the vine to play off the natural sweetness and became the only winery in that competition to ever win The John Rose Award back-to-back. We're very, very proud of that.