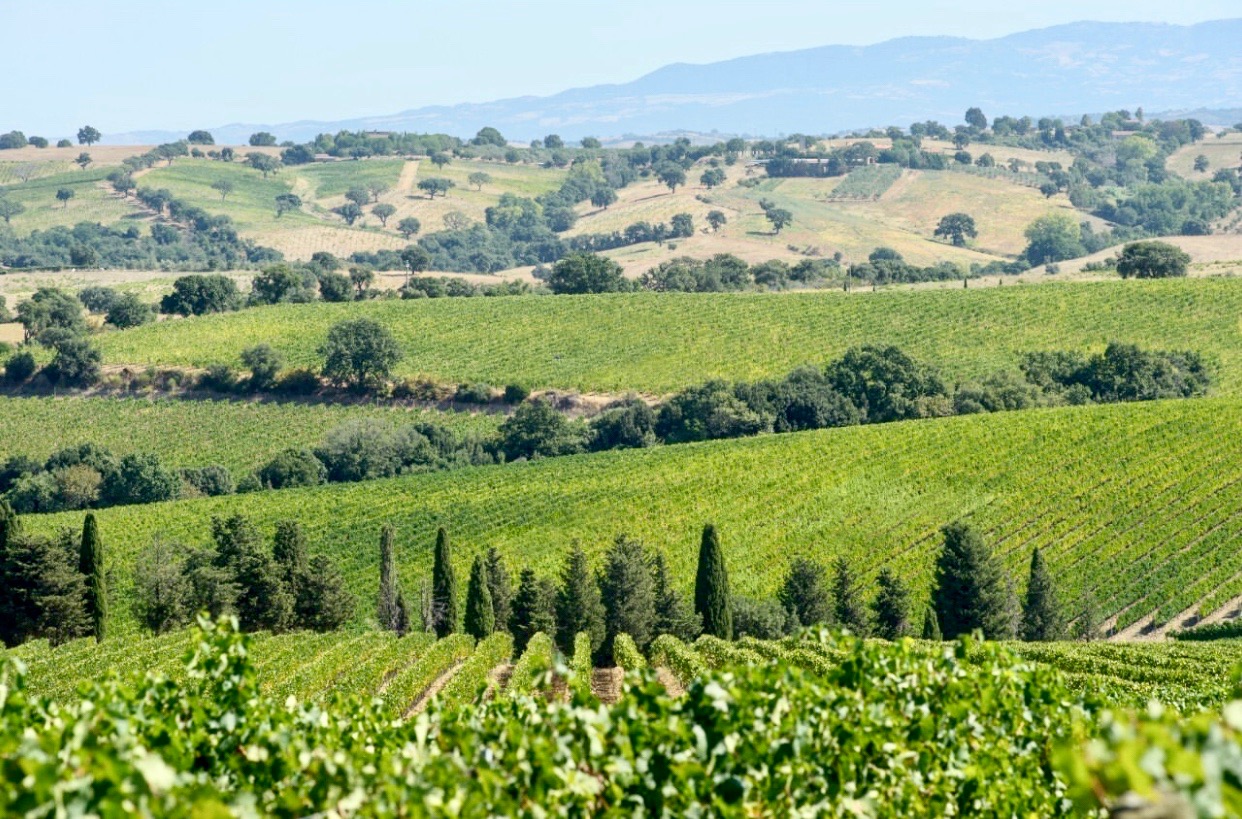 Cecchi Winery was founded in 1893 by Luigi Cecchi in a small Tuscan village called Poggibonsi. Cecchi, a well-known enologist and entrepreneur, saw the great growth potential for first-rate Tuscan wine and carefully laid the foundation for a family business that has thrived for well over a century.

During the 1950s Luigi's grandson (also named Luigi) had the foresight to buy several of the best properties in Tuscany and the family soon began bottling wines under the Cecchi name. By the 1970s, with their roots digging deeply into the acclaimed Chianti Classico area, the Cecchis built a state-of-the-art winery in Castellina in Chianti, a small comune of about 2,800 residents that is considered one of the most exceptional areas in Tuscany for growing sangiovese.
Since 2004 fourth generation brothers Andrea and Cesare have been running the family business, now comprised of estates in several areas of Tuscany: Maremma, San Gimignano, Montepulciano, and Montalcino, as well as one vineyard in the region of Umbria, in Montefalco.
We caught up with Andrea to learn more about the Cecchi family history and how they have kept the quality of the wines consistent as they have grown.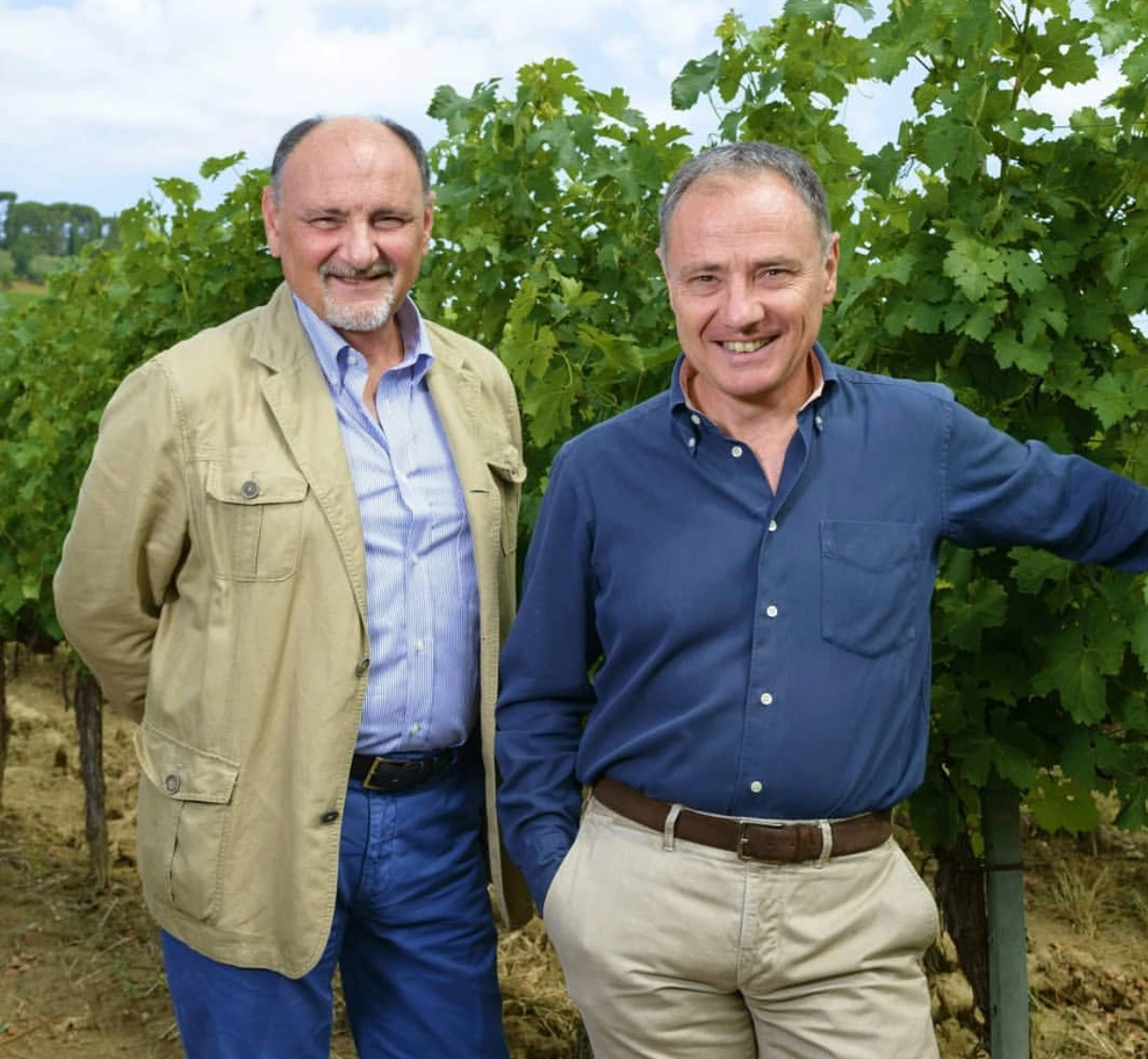 Lisa Denning: You're fourth generation winemaker, together with your brother. What are your roles in the company?
My brother used to take care of sales and marketing, and I managed production and winemaking activity. Now he's the president but he's not as active as he used to; now I am the overseer. He's older than me and he's a representative of the company.
Photo: Cesare (left) and Andrea Cecchi

Growing up, did you always think you would be in the family business or was there a time you thought of doing something else?
Honestly, when I was young it was a very natural thing to do. Today it's different because the world is wider. The younger generation wants to have other experiences but, for sure, me and my brother, we never thought to do anything else.

Can you tell me of the history of the winery?
My great-grandfather Luigi Cecchi, was a smart wine connoisseur, an enologist and consultant, a "palatista". The name comes from the English word palate, and is the one who tastes wine and knows the techniques to make high quality wines. Before he became an entrepreneur he was a renowned local enologist and worked for the most important vintners and wine families of the region.
At the beginning we didn't own vineyards or cellars; Luigi was a small wine merchant who selected the wine he sold. His business was in Poggibonsi, a small Tuscan town between Siena and Florence. Since the beginning he had focused on quality wines. A few years later World War 1 broke out and all his sons were recruited in the army. Thank God they all survived and when they came back, my great-grandfather organized a big celebration that involved the whole village.

And one of those survivors was your grandfather?
Yes, one of the brothers who survived was my grandfather. He was a clever man with a great enthusiasm and thanks to these capabilities, the company grew rapidly. He started trading with many important international markets and this effort made the building of a new, well equipped cellar possible.

During World War 2, Tuscany was victim of massive bombings, in particular in December 1943. Thank God the cellar didn't suffer major damages and the production could continue soon after the end of the war. In that period my father, also named Luigi, started helping my grandfather. The bottling of wines with the brand name Cecchi had recently started and he helped with the development of the business. A few years later my family started investing in vineyards in order to have our own production.

Was your father the first to bottle the wine under the Cecchi name?
Yes, and at the same time, in the late 1950s, my father started buying new land to build vineyards. This was possible because he decided to sell less relevant land that his father had bought a few years earlier.

My father, who was very careful and far-sighted, decided to buy the land in the best areas that a few years later would become the DOC areas. In fact, in 1966 the first DOCs were born which were: Vernaccia di San Gimignano, Chianti and Chianti Classico. My father grew his business a lot with his passion and foresight.

And how would you say your wines distinguish themselves from your competition? Do they have a recognizable style?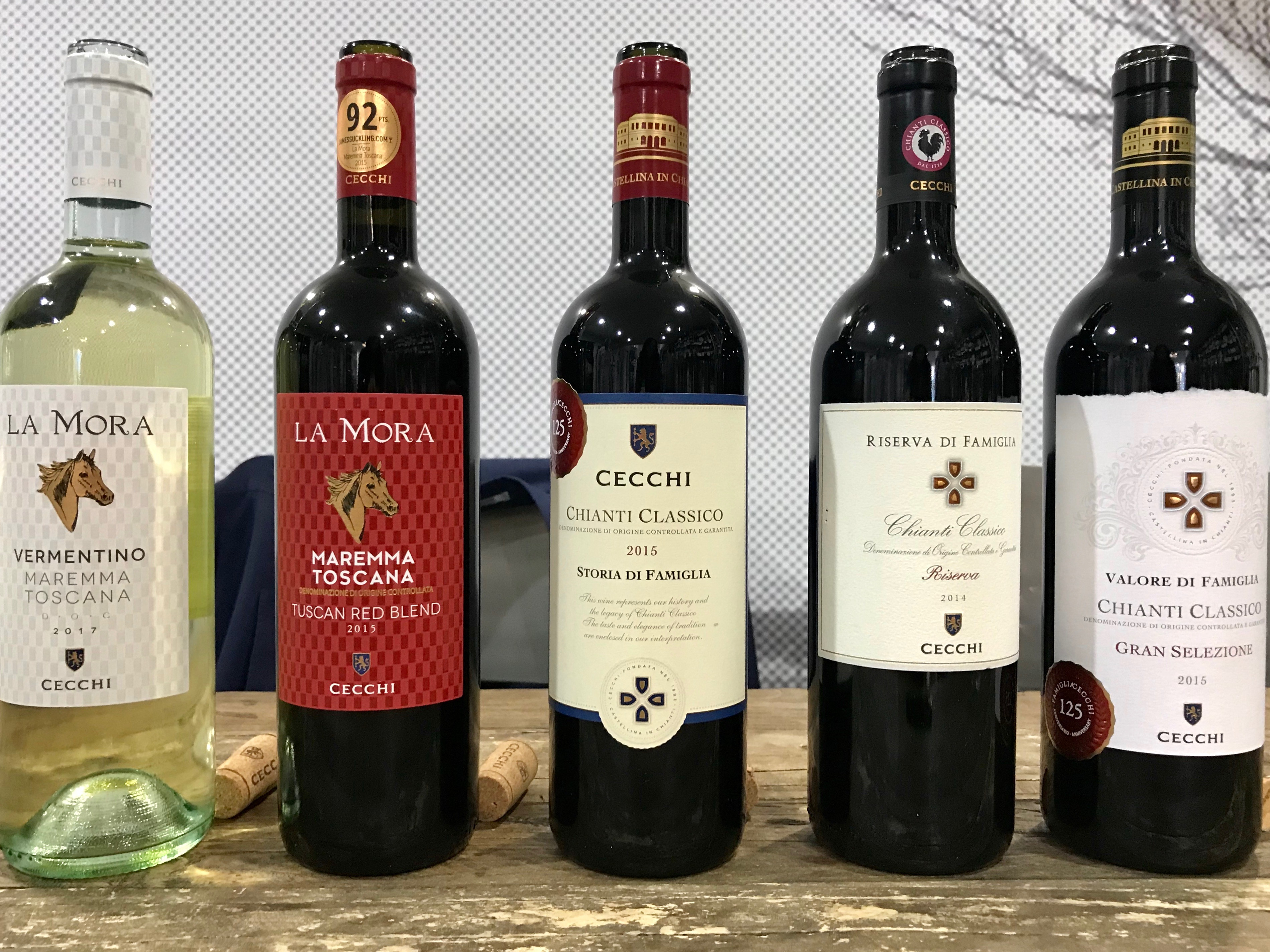 It's a very clear, authentic style. We don't use many international grapes; we use some in the blends, but we prefer Italian varieties. Our wines must reflect our identity and our terroir. They have the true taste of Tuscany since we love the freshness of wine, both for whites and reds. The fermentation takes place in stainless steel vats, then we age our red wines in oak barrels. This aging period helps the wine to develop elegance and fruitiness without overemphasizing the "wooden" notes. Each of these wines have their own identity. Behind each label, we create a personal identity that may vary vintage by vintage. Our goal is to give birth to wines with soul and personality, with different characteristics due to the weather, the exposure, the soil.
Are any of your wines made with Bordeaux varietals?
Yes. We make just one, the Coevo, our contemporary wine. Coevo means contemporary in Italian. We produce it blending together Sangiovese, Cabernet Sauvignon, Merlot and Petit Verdot.
This wine is dedicated to our father who loved the two production areas where the grapes come from: Maremma and Chianti Classico. Coevo is an IGT wine because the origin of the grapes come from 2 different areas and cannot therefore be designated as DOC wine from Tuscany.

You have estates in different parts of Tuscany and one in Umbria. Can you tell me about each of these areas and the wines that come from them?
The Family Estates are in the most famous production areas in Tuscany and Umbria, and are Villa Cerna, Castello Montauto, Val delle Rose, Tenuta Alzatura and Villa Rosa. The oldest is Villa Cerna, the vineyards of which stretch across the first hill that you come to when arriving from Siena and heading towards Chianti Classico.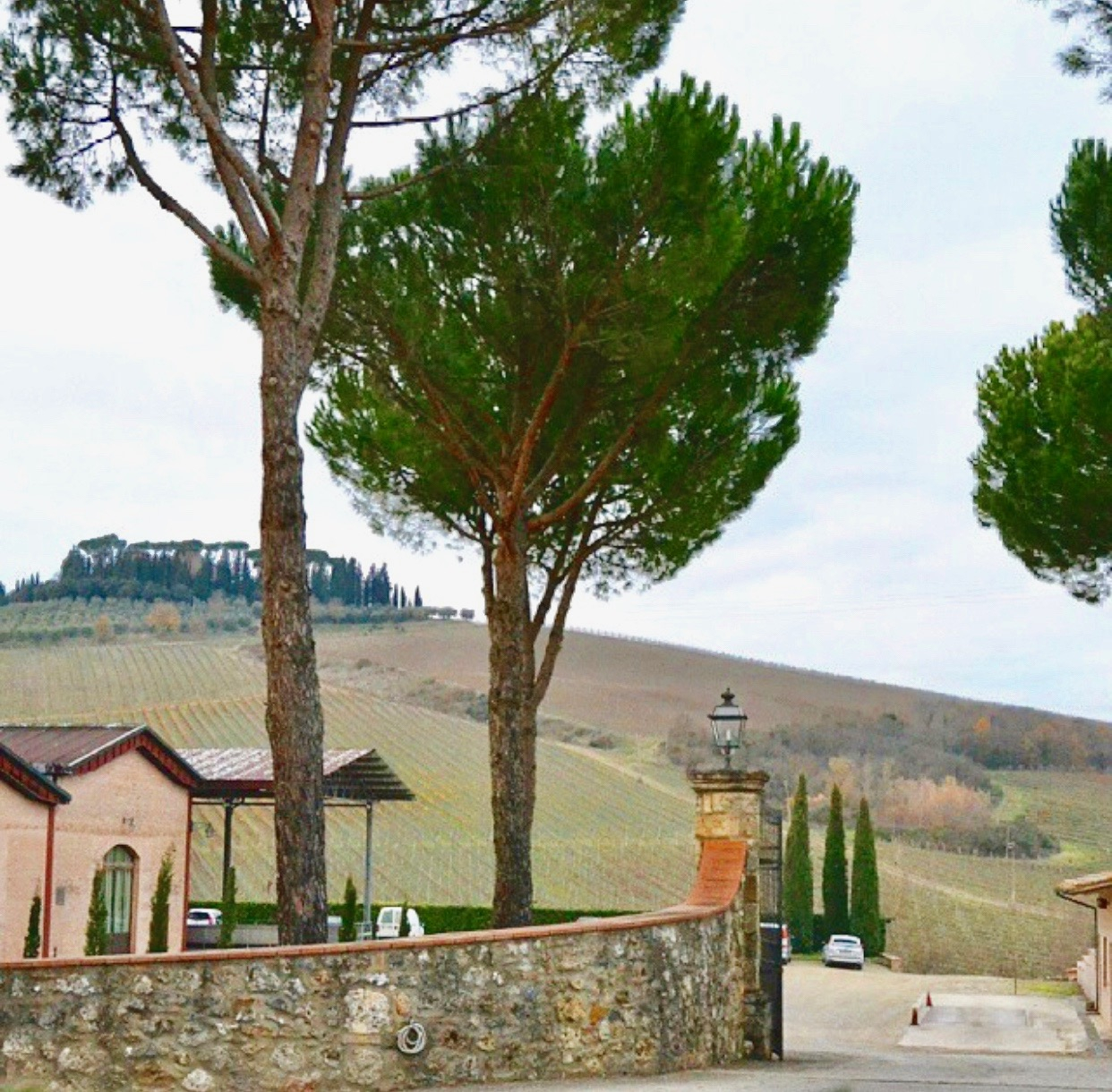 The first memory of Villa Cerna (photo) is in a document dated 1001 which tells the story of the foundation of the monastery of Saint Salvatore dell'Isola near Siena, but in another document dated 1083 there is already proof of the existence of vineyards on the property. Villa Cerna is 280 metres above sea level and the exposure of its vineyards, the diversity of the soils, and the microclimatic nuances create the particular features of the wines that are born here. The estate now comprises about 80 hectares of vineyards planted with Sangiovese, Cabernet Sauvignon and Colorino Toscano, as well as a vinification and aging cellar where the labels produced are Primocolle di Villa Cerna Chianti Classico and Villa Cerna Chianti Classico Riserva.

Castello Montaùto stretches across a broad hill ridge opposite San Gimignano. This wonderful part of Tuscany is famous all over the world not only for its historical value, but also for the production of Vernaccia di San Gimignano wine. The link between the Cecchi family and San Gimignano dates back to the end of the Second World War. It was then that the family found shelter on the hills of the splendid Tuscan town. The estate comprises 48 hectares of vineyards, over twenty of which is devoted to Vernaccia, at an average altitude of 300 metres above sea level.

In Maremma, the family estate is Val delle Rose, now a point of reference for the production of Morellino di Scansano and Maremma Toscana DOC. In addition to Morellino di Scansano, the wines made here are Litorale, Vermentino Maremma Toscana DOC and Aurelio, a Rosso Maremma Toscana DOC.

Umbria is represented by Tenuta Alzatura, the estate comprising three vineyards in different areas around Montefalco. At the end of the Nineties, the Cecchi family invested in the production zone of Sagrantino di Montefalco, a prestigious appellation in Umbria. Tenuta Alzatura has three different vineyards in three different areas, Monterone, San Marco and Alzatura and produces two wines there: Montefalco Sagrantino and Montefalco Rosso. In 1998 we bought an estate in Montefalco where Sagrantino di Montefalco is produced. Now we have 28 hectares of vineyards divided into three different areas. Also in this area we looked for the best soils for the production of grapes. We are delighted with this estate that produces interesting and long-lived wines. In Montefalco we have a restaurant, open all year round within the city. The restaurant's name is Foresteria Alzatura and is considered one of the best.

Lastly, Villa Rosa, our second estate in the Chianti Classico area, was purchased in 2014. We looked for the best soil and the best possible microclimate to produce a wine only with the Sangiovese vine. This is why we purchased the Villa Rosa in 2014 in the commune of Castellina in Chianti, in the Chianti Classico area. It has 27 hectares of vineyard, some of which are very old, and of a very high quality. The aim is to revitalize and renew what is considered one of the greatest areas for Chianti Classico wine production and produce a Gran Selezione wine. The Chianti Classico Gran Selezione was created in 2012 by the Chianti Classico Consortium as the apex of the qualitative pyramid of Chianti Classico and recognized by the Italian Ministry of Agriculture in the same year.
In 2015, as soon as we took over, a meticulous work of soil profiling commenced, with the ultimate goal of producing wine by completely embracing the connotation of the Gran Selezione and dedicating it to the purity of Sangiovese. The first Grand Selection vintage was 2015, because 2014 in Toscana was a little wet. In the coming years, the work in the vineyards will be aimed to finding the best crus in this area.
What is your total production?
We have 7.5 million bottles.
Do you have a head winemaker for each estate?
In each estate we have a winemaker, and then we have a chief winemaker at Cecchi. And I taste many wines. Once a year I taste all the wines that are bottled. I would say that for 70 to 80% of the wine — the most important wines that we produce — I taste before the bottling. I taste the final blend, because I think that the producer must have a known personality inside of the bottle.

Techniques can change very fast, and I don't want to follow the technology, so I have somebody that can do that. But I think it's important that I taste the wine with them 3 or 4 times a year, the most important flavors, and then, everyday when I'm walking through the lab I ask "What are we bottling this week, next week, and may I taste that?" And they ask me "What do you think? Do you think that tastes good?"
Are you doing anything with organic farming on any of your properties?
Yes. We have two concepts of sustainability. The first is recycled water, because in Tuscany we don't have enough water. So we reuse water to wash the grass and to help spray the vineyards in our three different estates. To make a liter of wine, you need a liter of water to wash things, so it's a pretty high consumption of water. As soon as you have rain, you need to go to the field and set everything straight. You need to have people and tractors and you need to have a good organization.

And the second concept that we are moving into is organic production on two of our six estates: in Maremma at Val delle Rose where we produce La Mora, and in Umbria. It takes at least 3 years to be certified, so we never rush. We don't want to rush because it's an ecosystem and if you do it slowly, it's easier for you, and it's easier for the plants. We will receive the organic certification from the vintage 2021.

Do you and your brother have children that are getting into the business?
Yes. My brother has a daughter, Corinna and a son, Richard, that have started to get some experience in the wine business. I have two kids, but they are doing other things. My daughter is now living in New York and she sells fine food, like truffles and other very high-end, quality items. My son Luigi lives in Milan and he is studying to become a medical doctor. At the moment, it is too early to answer for my children.

Do you host visitors at your estate?
Yes, we have a lot of visitors at our estates. This is why we have created some very beautiful structures that are suitable for affecting the visitor's interest. In all our estates we have a hospitality team and facilities and we have restaurants which are open all year round.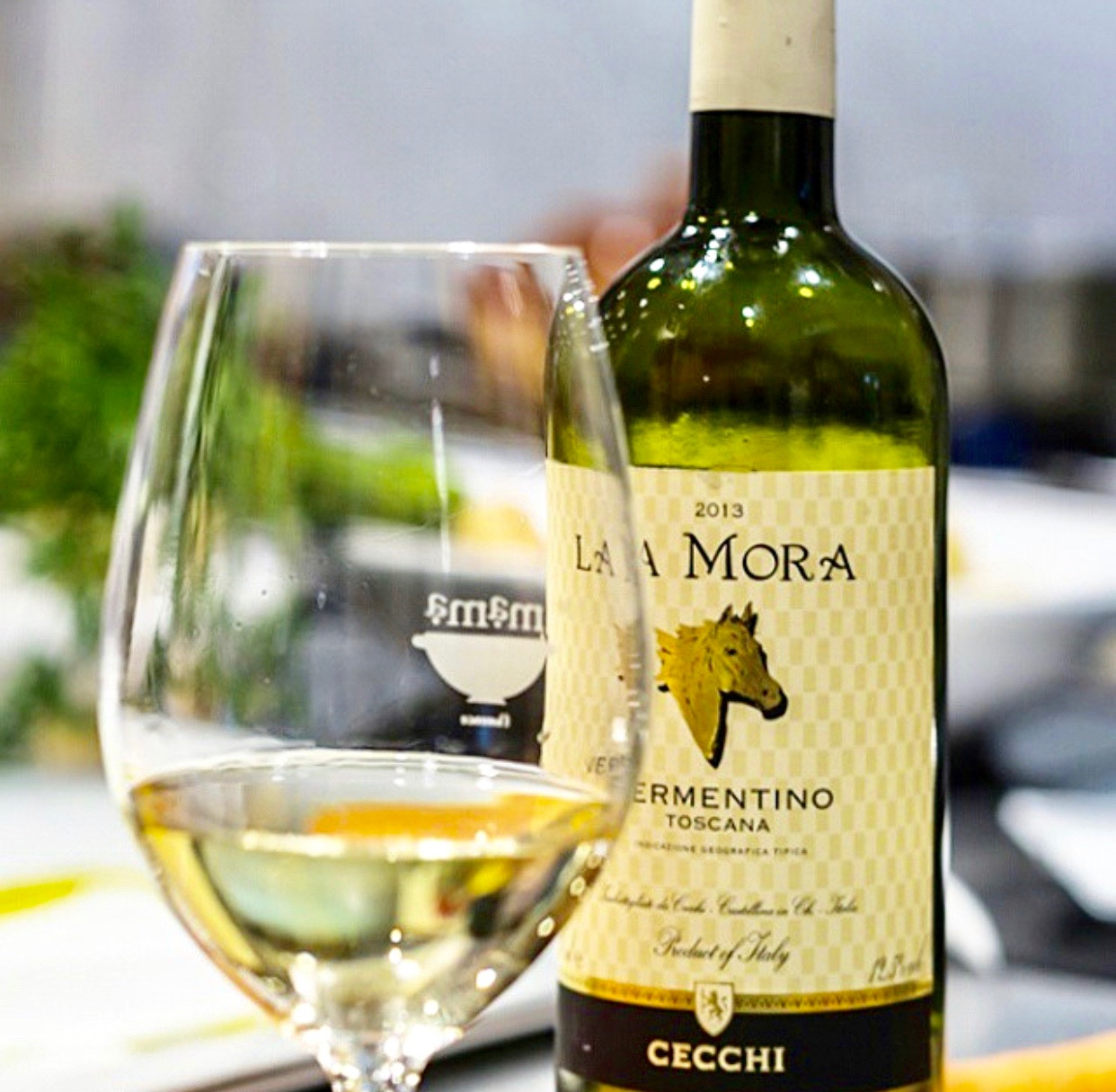 If it were your last meal on earth, what wine would you have?
I have 2 favorite dishes. As a true Italian I love pasta and, in particular, I love Maremma ravioli which I really appreciate with Il Vermentino La Mora. Its fruity aroma on the palate is unmistakable when combined with the ricotta and spinach raviolo from Maremma.

Another dish that I love is ossobuco and the wine that I usually appreciate with this meat is the Chianti Classico Riserva di Famiglia. A great red wine produced mainly with Sangiovese, and aged at least two years, is the ideal combination.