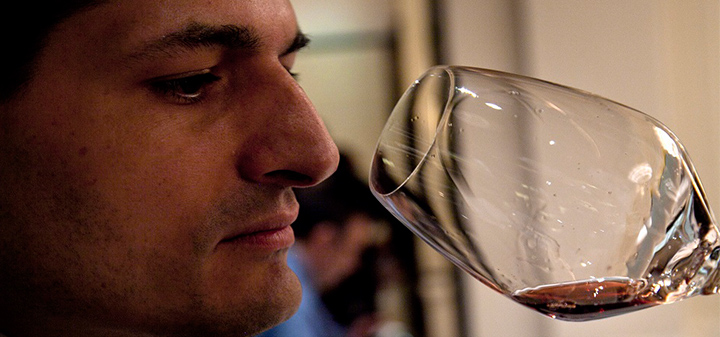 WHO
Antonio Galloni is an American wine critic who founded vinousmedia.com, a wine website featuring wine reviews, stories, videos, and reader contributions. Before creating his site, Galloni was the lead critic at Robert Parker's The Wine Advocate.
BACKSTORY
Antonio Galloni's wine writing career began when, as a Graduate student at MIT, he started penning a newsletter focusing on the wines of Piedmont. It was his long held fascination and passion for Italian wines that was his inspiration. In 2004 Piedmont Report was created and within just a matter of weeks it had subscribers in over 25 countries. It quickly became the number one resource on the subject of Piedmont wines. In 2006 Antonio joined Robert Parker's The Wine Advocate as the Italian wine critic. In the following years he took on the Champagne region and new California vintages and by 2013, Galloni was the lead critic. Galloni left The Wine Advocate in 2013 to launch Vinous.
OF NOTE
Galloni graduated from Berklee College of Music, where he studied jazz composition and guitar. He composed his own original music, led numerous performances, and played several instruments in Berklee's Country Music ensemble. His musical influences include John Coltrane, Miles Davis, and Pat Metheny, among others.
DRAMA
Only five weeks after leaving The Wine Advocate to start Vinous, The Advocate filed a lawsuit against Galloni that included charges of breach of contract, fraud, and defamation. The Advocate accused Galloni of not producing articles that he had been contracted to publish, as well as doing work on his own personal projects while on The Advocate's clock. The lawsuit claims, "Defendants' fraud is based upon their secret scheme to travel to wineries throughout the world, at Plaintiff's expense and using Plaintiff's reputation, when in fact they intended to use these visits solely for their own benefit." The lawsuit, filed in U.S District Court in Maryland, was never served.
PERSONAL
Galloni lives in New York City with his wife and children.
NO JOKE
Galloni's intense passion for wine started at a very young age. His parents sold Italian wine, while his grandfather had a deep love for Bordeaux, Burgundy, and the Rhone. As a teenager, Galloni was already reading about the major winemaking regions of the world. He wrote his first articles on Burgundy and Bordeaux for his high school French class.
VITAL STATS
FULL NAME: Antonio Galloni
NATIONALITY: American
OCCUPATION: Wine Critic and Founder of vinousmedia.com
UNDERGRAD: Berklee College of Music
RESIDENCE: New York City