Sheldrake Point Winery was founded in 1997 by Chuck Tauck and Bob Madill. Located on the shores of Cayuga Lake, Sheldrake Point owns and operates a 155 acre farm and a vineyard of 44 acres planted to vinifera vines, and a winery producing 11,000 cases.
Grape Collective interviewed Bob Madill in May 2013.
Chrisotopher Barnes: So Bob, what got you interested in wine?
Bob Madill: I started becoming interested in wine when I was 21 years old and standing in front of a Quebec liquor store wondering why I was about to buy the bottle of wine that I had in my hand. I had no clue. From there on, I just started to really like wine, taste wine, study it, and eventually got into working in wine in Niagara, in Canada. From then on, I became interested in the Finger Lakes, so that in '96, when I first started coming to the Finger Lakes, I met up with a gentleman that became my partner, Greg Sandor, and in January '97, we purchased this farm, Sheldrake Point Vineyard Farm. Now, in 2013, we have 44 acres under vine, and can produce anywhere from about 6,500 to 10,000 cases.
Okay, great. When you bought this, was it just a farm, or was it growing grapes, or what was here when you came?
In 1996 and in '97, when we bought this place, it had been owned by Sy Diamond, a local farmer, and this was essentially an abandoned dairy farm. There were no grapes. Hosmer, of course, to the north of us was close, and so was Lucas, to the south, but in this area, there was no history of growing grapes in this little, wonderful pocket of farmland here at Sheldrake Point. What we did, is we asked people like Jimmy Hazlitt, who is a well-known grape grower over on Seneca lake, to come in and look at our property. From there on in, we tried to determine what varieties to plant. We were partly scientific, and partly just by the seat of our pants. Ended up planting five acres in '97, some Cabernet Franc, some Riesling, a little bit of Pinot and Gamay, with their advice, but really just because we thought good grapes could be grown here, and if good grapes could be grown, well, we could make good wine.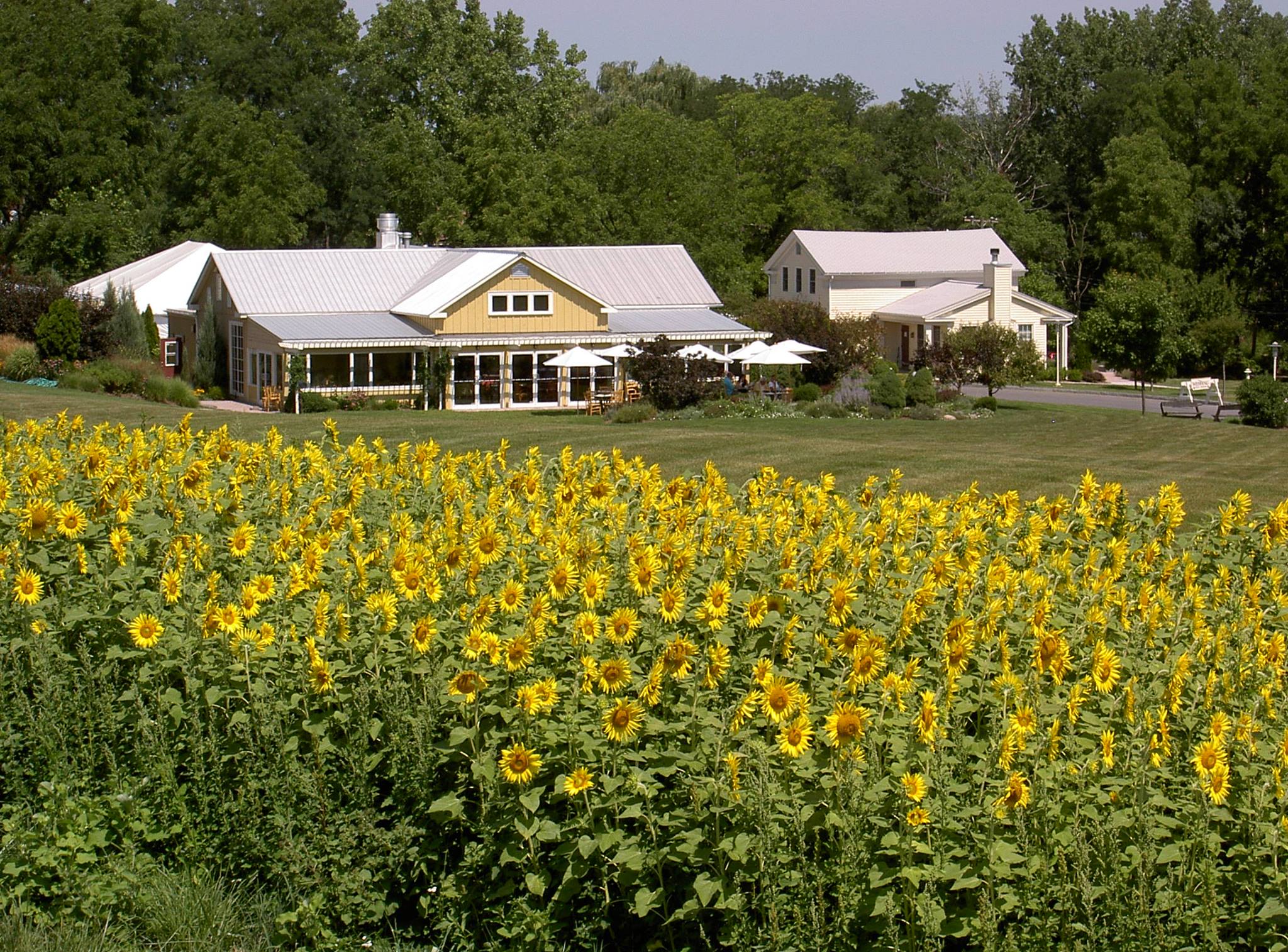 Tell us a little bit about the Finger Lakes. It's now famous for having some of the best Rieslings in the world, certainly in the United States. Why is that? What is it about the Finger Lakes that produces great Rieslings?
The Finger Lakes is really quite interesting, because it's a small region. There are 118 wineries here now, there were maybe half that number when we started in '97. The one thing to remember is that just to the north of us is Lake Ontario. Lake Ontario is a huge body of water that essentially shelters this region from the proverbial arctic cold from Canada, and then with the lakes, these long, glaciated, Finger Lakes, that are very narrow, but very, very deep and long. We have these micro-climates that provide the shelter and the sustenance in the terms of the climate, for vineyard to be planted on east and west facing slopes, going up north and south of these lakes.
The glaciated soils are such that they give rise to phenomenal capability in Riesling. Great fruit expression, great, slatey minerality, and unique regional identity, unique within North America. The reason we're having such success in the market, as a region, is the combined ability of the region to produce the grapes with that personality, which is marked on by the Wine Spectator, by Wine Enthusiast, by Wine and Spirits Magazine, and in a consistent fashion.
Fantastic. Tell me a little bit about the wines that you make.
At Sheldrake Point, we have about half of our property planted to red, and the other half to white. Of the red, the majority of that is Cabernet Franc, which we have in barrel 2012, and of course Riesling, our signature variety for Sheldrake Point, we're known for our selections of Rieslings. Our approach, generally speaking, on reds, is to have them in barrel for maybe nine months, ten months, not very long, just lightly oak them. These wines are aromatic, very attractive medium bodied wines. They're quite delicious with food, they're fresh, there's a lot of energy in Finger Lakes wines, whites and reds.
The Rieslings, we tend to make very simply, they make themselves. They're a variety that, essentially express the place that they're grown in. With Riesling, in particular, and Cab Franc to some extent, we're very cautious in doing any real manipulations of the wine. For example, that means our Reserve Riesling is made very naturally. If the wine doesn't want to be made by itself, we don't actually push it, and we don't make it every year. Dry Riesling, Riesling, we make virtually every year, and they tend to be fresh, mineral, sometimes a bit citrus, really quite delicious wines.
How many different wines do you make?
The portfolio is 16 or 17 right now, from the 12 varieties.
The idea of having worked in wine in Canada is quite interesting.
In Ontario, most of my work was in Niagara, the escarpment, and there we made a lot of some of the same varieties, for example, Riesling, Chardonnay, Cabernet Franc, and when I moved down here, one of the interesting aspects of planting this property brand new is we could select the varietals we wanted to plant. That included Gamay, which is very rare down here, Riesling, as you might expect, some Chardonnay. Chardonnay's one of the most popular varieties in the United States, for wine. So, we wanted to have some good Chardonnay here.
Can you describe for us the flavor profiles of your Rieslings?
Sheldrake Point has some very excellent soils. They're gravelly, loam soils over shale. That combination tends to give rise to very racy, medium bodied, fresh wines, they often have a citrus lime character, a bit of slate. When I presented these wines in Germany to German producers and explained our growing circumstances, they understand completely and identify with the sort of character in the wine, and the place that it's grown. I think what makes Sheldrake so special is this little micro-climate sticking out into the lake. We have a very protected area here, and we get this very definite expression in our Riesling, the dry Riesling in particular.
And what food pairings would you suggest for these wines?
Riesling, of course, is a very versatile wine. It's got very, characteristically clean, fresh, linear sorts of flavors. It's not a lot of hysteria in a glass. There is no oak, and this makes it very, very amenable. Riesling at Sheldrake Point is truly a property of where it's grown, and its circumstances. Here, we have gravelly, loam soil, which is relatively well drained, over shale. That shale, and the combination of soils gives rise to these lean, linear, fresh, Riesling wines have a lot of energy. Very, very versatile, because of the cleanliness, and the freshness, the lime citrus fruit, and it's very analogous to thinking of white mates, the things that you'd see in Alsace in Germany, really, in terms of cuisine, things on the plate, foods on the plate.
I particularly enjoy Riesling here with lighter meats, grilled meats, I make them at home, frankly, all the time. Pork, chicken, particularly. The recent spring has given rise to some wonderful, fresh, local asparagus. Local asparagus in a pasta with Riesling is just to die for, a little bit of soy sauce, little bit of ginger. You sort of bend it in an Asian direction, Chinese, it's just wonderful.
The Rieslings in Germany are very famous. Are there characteristics of the climate there that are similar to here?
One of the interesting opportunities we have in the region is to look at and understand how we might learn from other great Riesling growing regions. For example, in Germany, I'm very interested in the Grosses Gewächs. The Grosses Gewächs are classically dry wines, also medium bodied, well-structured wines. They're not on the fruity side, they tend to be on the mineral side. I think we have an opportunity here, particularly if we move our vineyard work in a more advanced stage in the region, to have a profile which is somewhat similar. Those wines are well-known for being very broad in their appeal to consumers and to true aficionados, and match with a great, wide-ranging cuisine.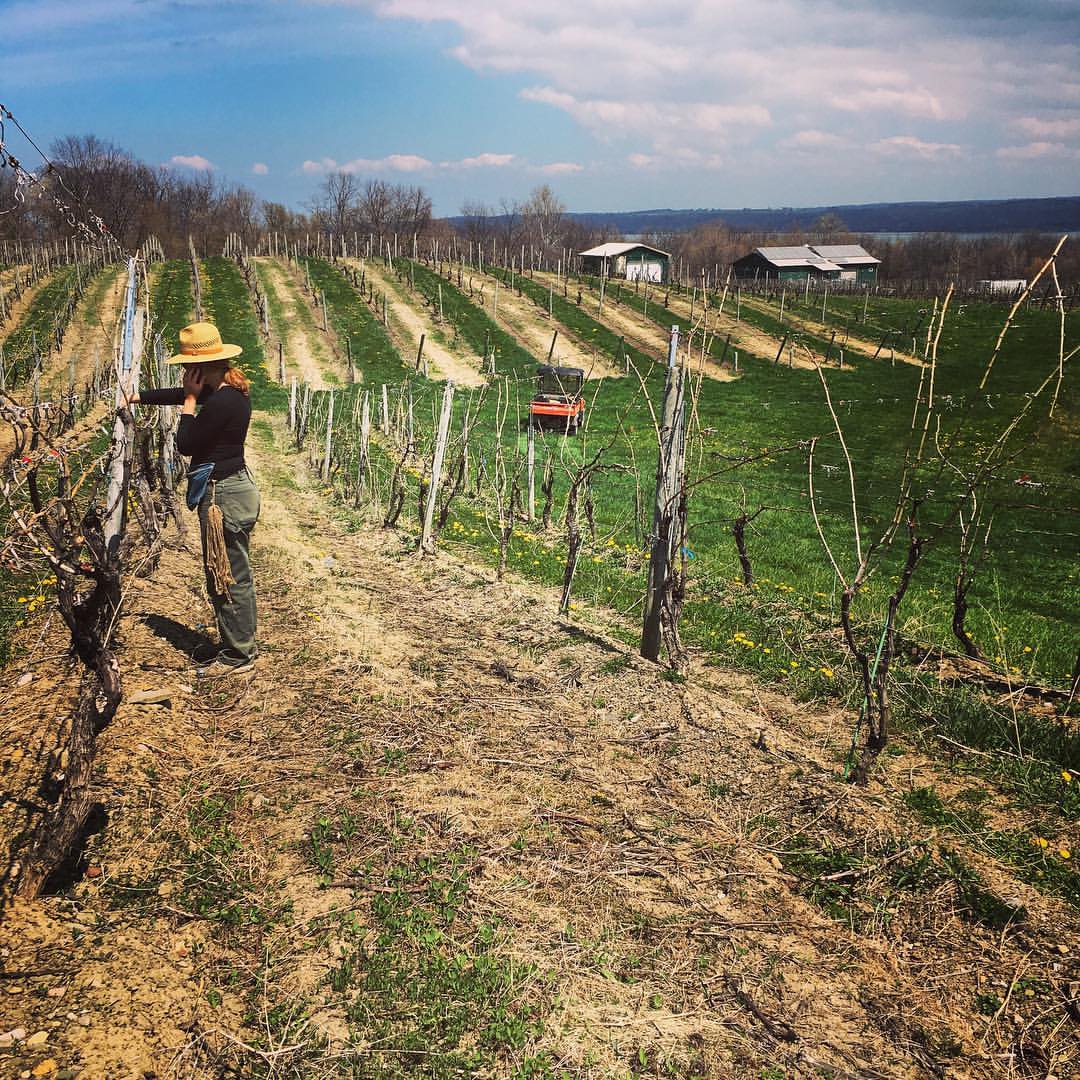 What about your personal tastes in wine, other than your own wines, are there other wines that you enjoy?
My own taste is to enjoy Finger Lakes wines in general, but I have a particular interest in the world of Riesling, and most particularly from Austria, from Germany. It's more similar to our way of making wines, and our climate. They tend to be wavier wines, they're not as sweet, they're drier. In red wines, I love Cabernet Franc. I just came back from seven days in the Loire where I was touring with a group of winemakers. Some fantastic Cabernet Francs. I think with another decade of work here, we can replicate some of what they've been doing there.
Okay, great. Is there something that you're striving for philosophically with your wine?
There are a number of areas where we're very hands off. I think, for example, our Reserve Riesling. It's a wine we only make when it's non-interventionist. Essentially, the wine is a product of the place, of the grapes, and we really do very little, other than add yeast and some yeast nutrient to the wine. Let it ferment, and where it stops, it stops. We don't interfere with it. We don't have any additions, there's no acidification, de-acidification, and I think the idea there is simply to have a translation of the grape from the ground to the glass.
Update: Bob Madill left Sheldrake Point and the estate is now run by co-founder Chuck Tauck