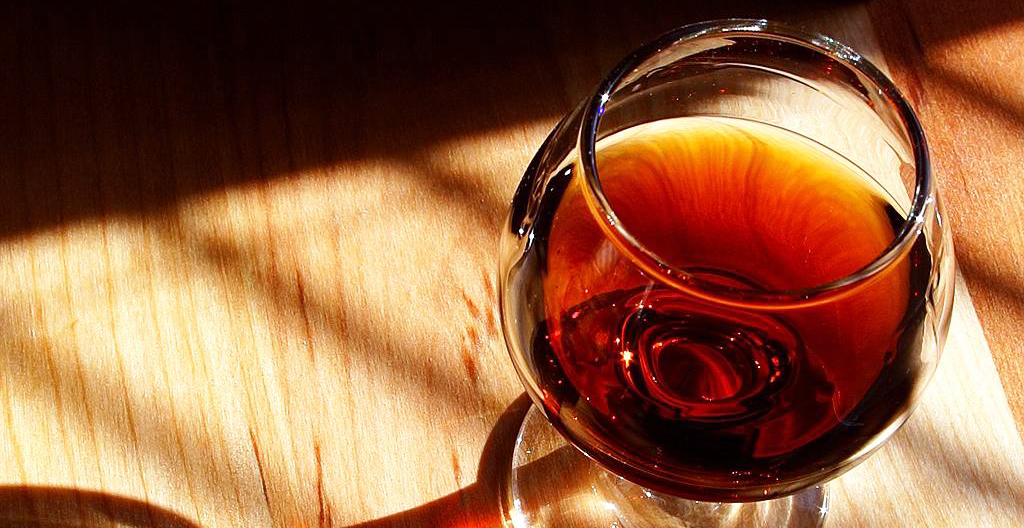 At the end of dinner, particularly in England, ladies were asked to retire to the drawing room and leave the gentlemen to their Port and cigars. Today, this might be viewed as sexist. But now, both genders enjoy Port, sometimes even together!
Port is a rich, sweet fortified wine named after Oporto, the second largest Portuguese city which is on the Douro River.
Wine has been made in the Douro Valley in northern Portugal for centuries. Wine exports to France and England date back to the 13th century, but Port was a dry red wine until the 17thcentury. The dry wine was often fortified after fermentation with brandy to prevent spoilage during the long journey down the Douro River and across the Atlantic Ocean. The English merchants, however, found that their customers preferred Port that had been fortified during fermentation instead of after. Adaptation of this earlier fortification method eventually resulted in the sweet wines more familiar today.
Through the 19th century, Port was often sold in pipes (550 L casks, the equivalent of 720 bottles) rather than bottles. The buyer or merchant would store the casks and draw wine from the casks to fill individual bottles. Today, Port is mostly sold in bottles made of dark glass that protect the long-aging wines from light.
The English merchants who developed the wine trade hundreds of years ago continue to control the bulk of Port wine production today. Each estate is called a quinta which is comparable to a château in Bordeaux. Each Port house has a distinctive but consistent style.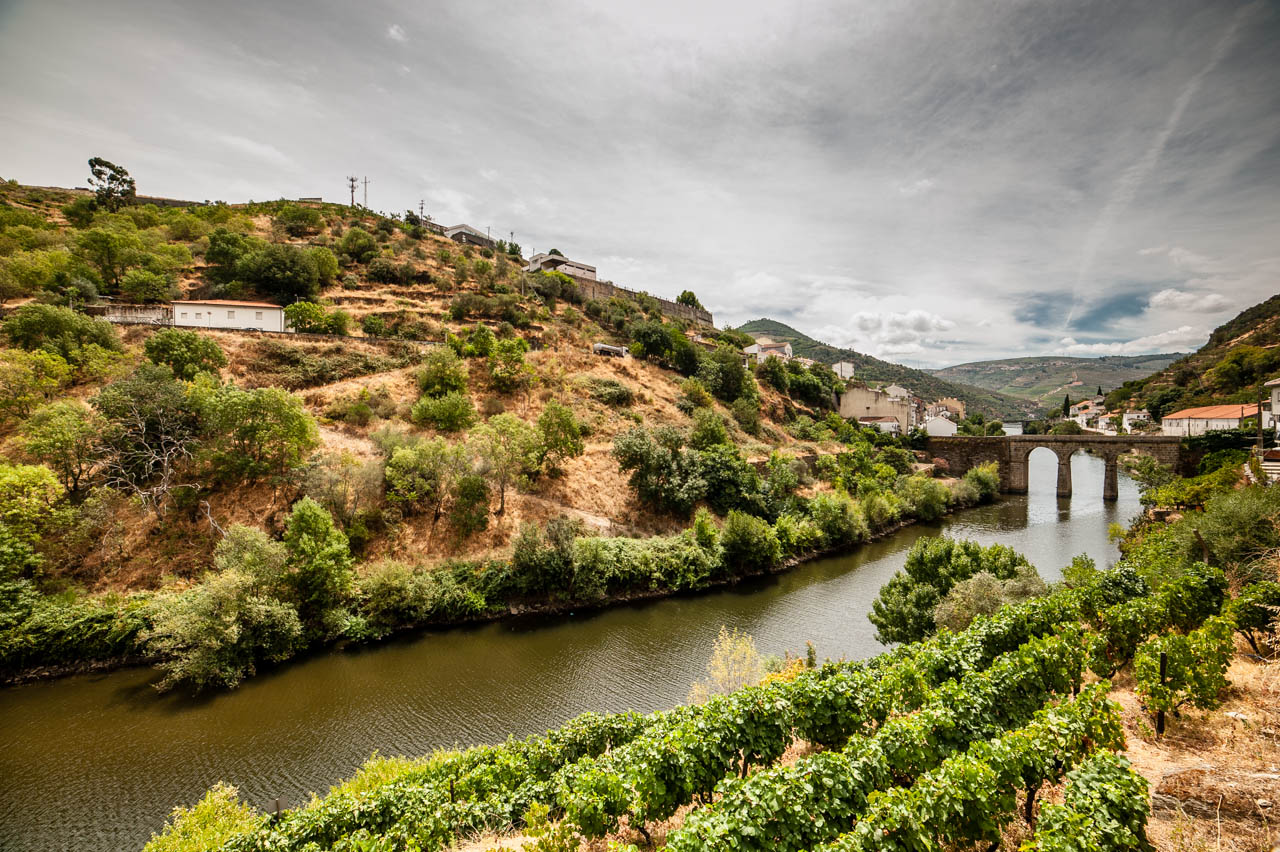 Vinification
The vineyards are on the steep slopes along the Douro River. The soil is predominately schist, a volcanic stone that does not retain much water. Hence, the vine roots are very deep. These low-yielding vines produce wines of great concentration.
Port can be made from any of 30 different indigenous grapes but usually include Touriga Nacional, Touriga Franca, Tinta Roriz, Tinta Barroca, and Tinta Cão. The different types of grape are grown in separate vineyards but fermented together. Each of these grapes contribute different flavors and structures that, when blended, give Port its complexity and richness.
Port grapes are picked by hand in the early fall and transported in small crates to avoid crushing the fruit. Then the winemakers select the best grapes and destem them.
Given the hot climate and the need to preserve a high level of natural sugar, the fermentation period is very short - only two or three days. In order to extract maximum color and flavor in the short period, the selected grapes are pressed by foot in wide granite tanks or more recently, by robots in stainless steel tanks that mimic treading.
The fermentation process converts about half of the sugar in the grapes into alcohol. When the alcohol and sugar reach optimal levels, the wine is fortified with neutral spirits (approximately 4 parts wine to 1 part brandy) which kills the yeast thereby stopping the fermentation. The wine is then stored in large wooden casks.
These wines can be made in batches from single grape varietals, from grapes from single vineyards or from blends of each. The winemaker determines which wines are best for which style of Port.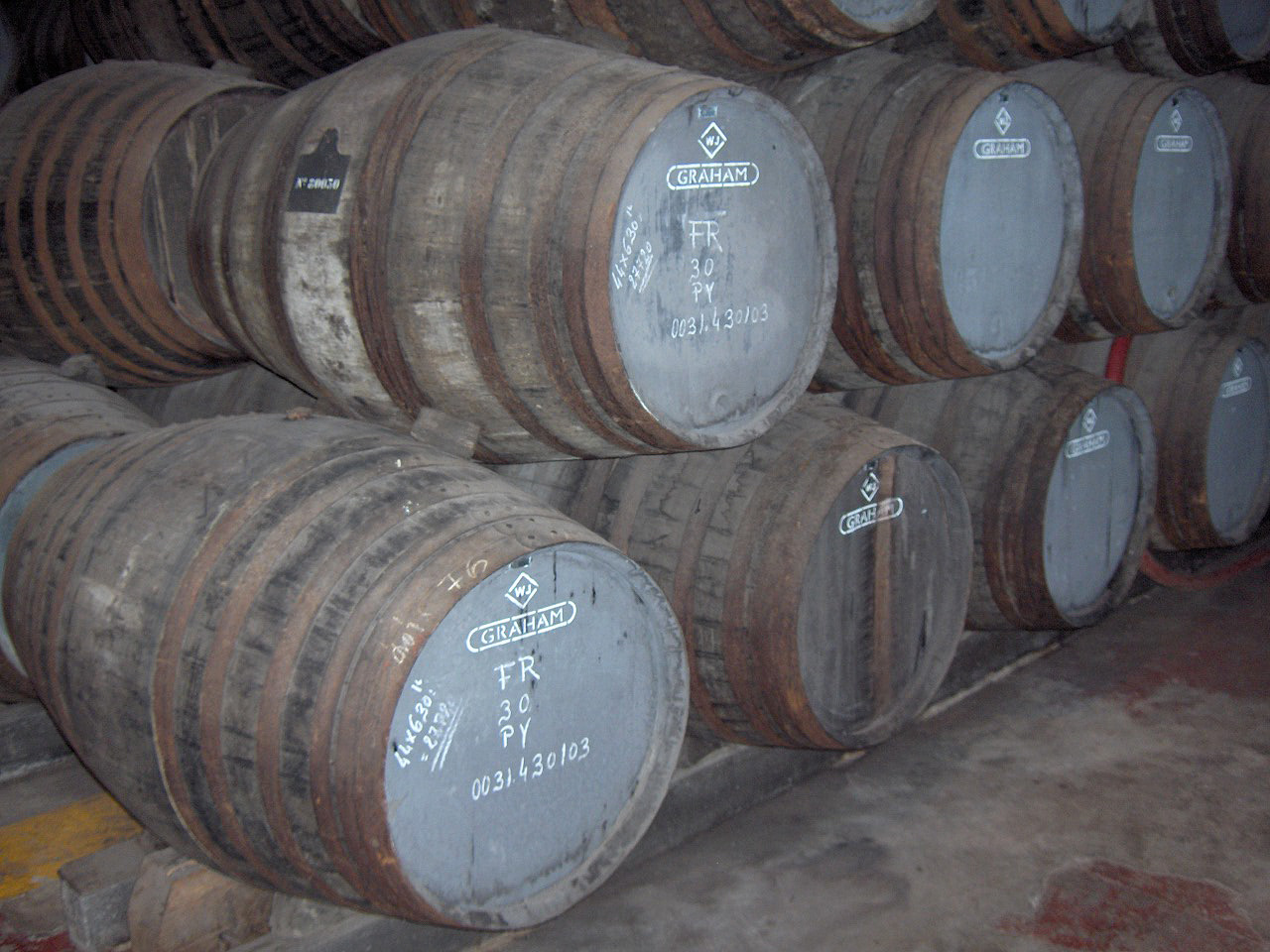 Port Styles
Vintage Port is released only in years declared as a vintage year. About 15 months after vinification, the winemaker tries different blends to determine the mixture that will produce his ideal blend of quality, flavor and structure for Vintage Port. Unlike other wines, winemakers and the IVDP (a governmental authority) determine whether a particular year's blend is worthy of "declaring" it a Vintage Port, which typically occurs only three times per decade.
Vintage Port is aged for less than two years in wood casks and then, in bottles for decades. Because it is neither fined nor filtered, Vintage Port throws off more sediment than most red wines.
When young, Vintage Port is very full-bodied with ripe berry flavors. After about five to seven years from bottling, Vintage Port flavors shut down and go into a "dumb" period for six to ten years.
Approximately 15 years after bottling, the red and black berry flavors are less pronounced and black cherry, dried fruit and spice flavors become manifest. Thereafter, Vintage Port gains complexity including caramel, marzipan, tea or other spicy and smoky notes, and greater length and elegance. The finest Vintage Ports can last many decades.
Vintage Port constitutes less than 2% of total annual Port production.
Crusted Port is a blend of Vintage Ports aged for two years in cask and bottled without fining or filtration and then aged for three more years in bottles. The year of bottling is reflected on the wine's label but the wine is typically a blend of two or three different harvests. "Crusted" refers to the sediment it throws off. It may be drunk upon release but continues to mature for a few years thereafter. The custom blending of multiple vintages allows much earlier enjoyment of Crusted Port than Vintage Port.
Single Quinta Port – If wine does not merit declaring a vintage, it may be made into a single estate vintage Port. Single Quinta Ports are bottled two years after harvest but released when ready to drink, often eight to ten years later.

Tawny Port is made by selecting and blending wines of different ages. It is oxidatively aged in wood for 5 to 40+ years during which time the color changes from deep purply red to deep reddish amber. Not only does the color change to a tawny shade but the flavors change from fresh berry and plum to dried fruit, nut, caramel and spice. Some Tawny Port bottlings indicate an average age such as 10, 20, 30 or 40 years.
Colheita Port is aged like a Tawny Port but is from a single vintage. Colheita means harvest. Nevertheless, it differs from a Vintage Port because it is aged in wood for 20+ years before bottling.
Ruby Port is a young blended Port aged a few years in huge concrete or stainless steel casks to preserve the bright colors and flavors and then, fined and filtered. Ruby Reserve Ports are blended to an average age of four to seven years. Ruby Port has a deep red color and fresh and vibrant fruit flavors.
Late Bottled Vintage Port is made from grapes of a single harvest that are aged four to six years in cask/tank and then blended and lightly filtered before bottling. A LBV Port shows full bodied fruit, balance, soft tannins, fine acidity and dry finish.
White Port is made with a similar method to Ruby Port but from white grapes (Códega, Malvasia Fina, Rabigato and Viosinho). Vinification entails little or no skin contact. White Port is aged just a few years and can be either dry or sweet.
Serving Suggestions and Food Pairings
As a matter of custom, Port is passed to the left until the bottle has completed its circuit around the table. It is considered impolite to ask someone to pass the Port. A person who fails to pass the Port may not be intentionally hogging it; he may just be engaged in conversation or otherwise, oblivious. Some decanters have round bottoms so designed to ensure the passing of the Port because the round bottoms preclude resting on the table.
Port is typically served in small quantities given its 18-22% alcohol level.
Vintage Port – The long aging process of Vintage Port involves natural chemical reactions in which certain polyphenolic molecules precipitate out of the solution as sediment. Therefore, it is important to stand a bottle of Vintage Port upright for a few days or minimally, an hour. Then, about an hour before serving, remove the cork and gently decant it while holding the bottle nearly horizontal until sediment begins to move into the neck of the bottle. Vintage Port should be slightly chilled and is better in smallish white wine glasses than small dessert ones. It is best within a few days of opening but can last a bit longer.
Traditional pairings include Stilton or other blue cheese, nuts, dried fruit and dark chocolate or a simple pound cake or butter cookies. A mature, elegant Vintage Port may be best savored on its own.
Crusted Port also is best decanted. It and Single Quinta Port pair well with blue cheese, nuts, dried fruit and dark chocolate.
Unlike Vintage Port that is blended for long-term aging, other styles of Port can be enjoyed upon release. Because Ports are fortified, they can be recorked, stored in a cool place and enjoyed over a few weeks.
Tawny Port has mellow toffee and nut flavors and is best served slightly chilled. It can be paired with sweet dishes: fruit, custard or nut desserts like an apple or pear tart or crumble, panna cotta, crème brûlée, caramel desserts like tarte tatin,crème caramel, pound cake, torte or dried fruit or with savory ones: foie gras, cured ham, Cheddar, Comté, aged Pecorino, Parmesan, Gouda, or Chinese food
Late Bottled Vintage Port has deep currant, blackberry and cherry flavors that can either complement dark chocolate desserts or contrast tangy cheeses such as Valençay or Sainte-Maure or other chèvre, mature Cheddar or other hard cheeses or blue cheese. They also go well with game, dried fruit, chestnuts or nuts. Colheita Ports are best with similar pairings.
Ruby Port is similar in flavor to LBV Port but fresher and is typically served slightly chilled. Ruby Port pairs well with both savory dishes and sweet ones, particularly those with warm spices and/or nuts or creaminess like cheesecake. It is often used to poach pears or make another reduction sauce.
White Port is best served chilled and enjoyed as an aperitif or with olives, almonds or a light fruit dessert.