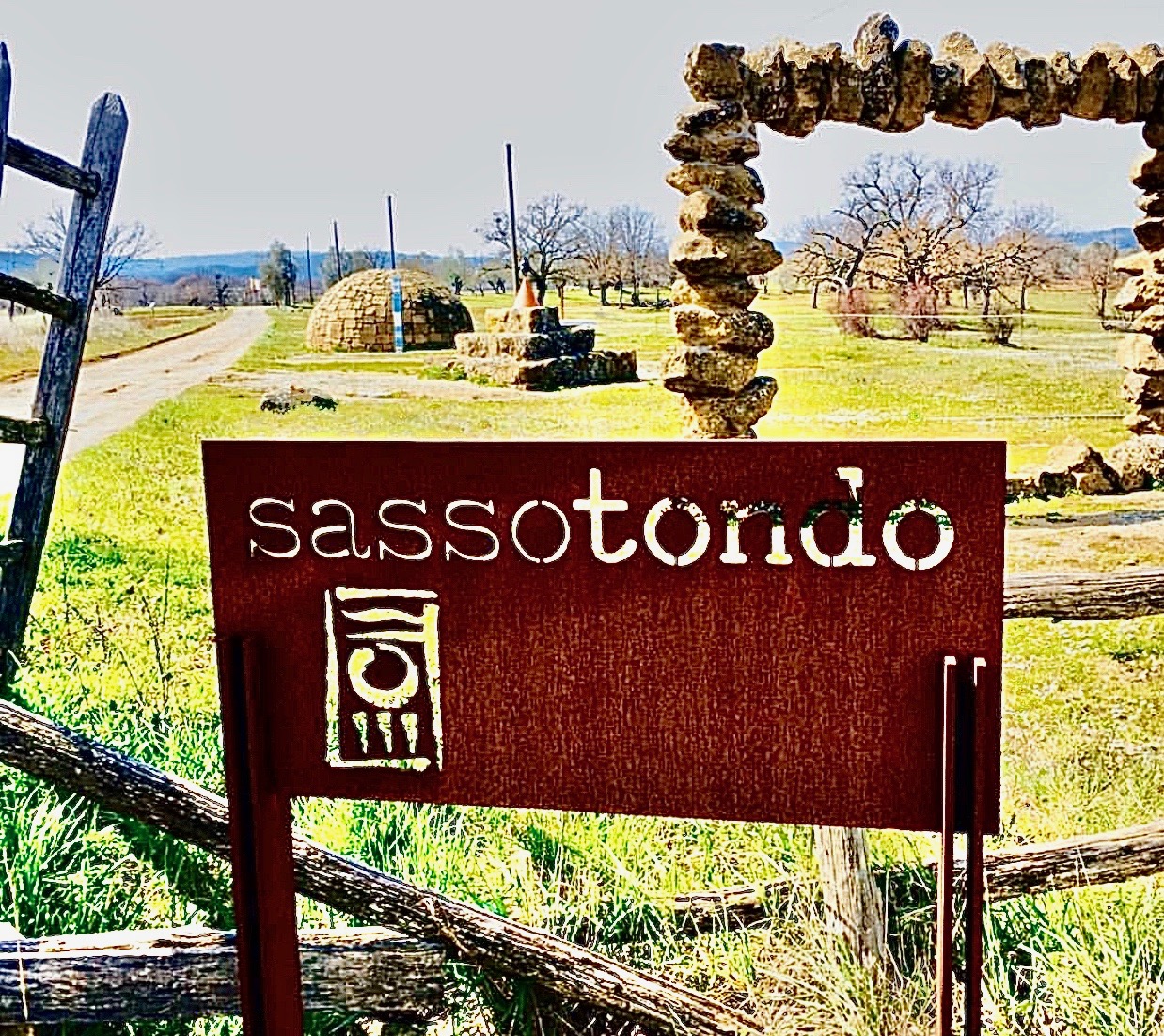 Sassotondo is a small winery in Maremma, an area of Tuscany whose civilization dates back to the 6th century BC with the arrival of Etruscan settlers. In 1990, the winery's owners Carla Benini and Edoardo Ventimiglia were living in Rome, when, on a brief visit to Maremma, they fell in love with the land, and, on a whim, purchased a charming old farmhouse and decided to grow grapes.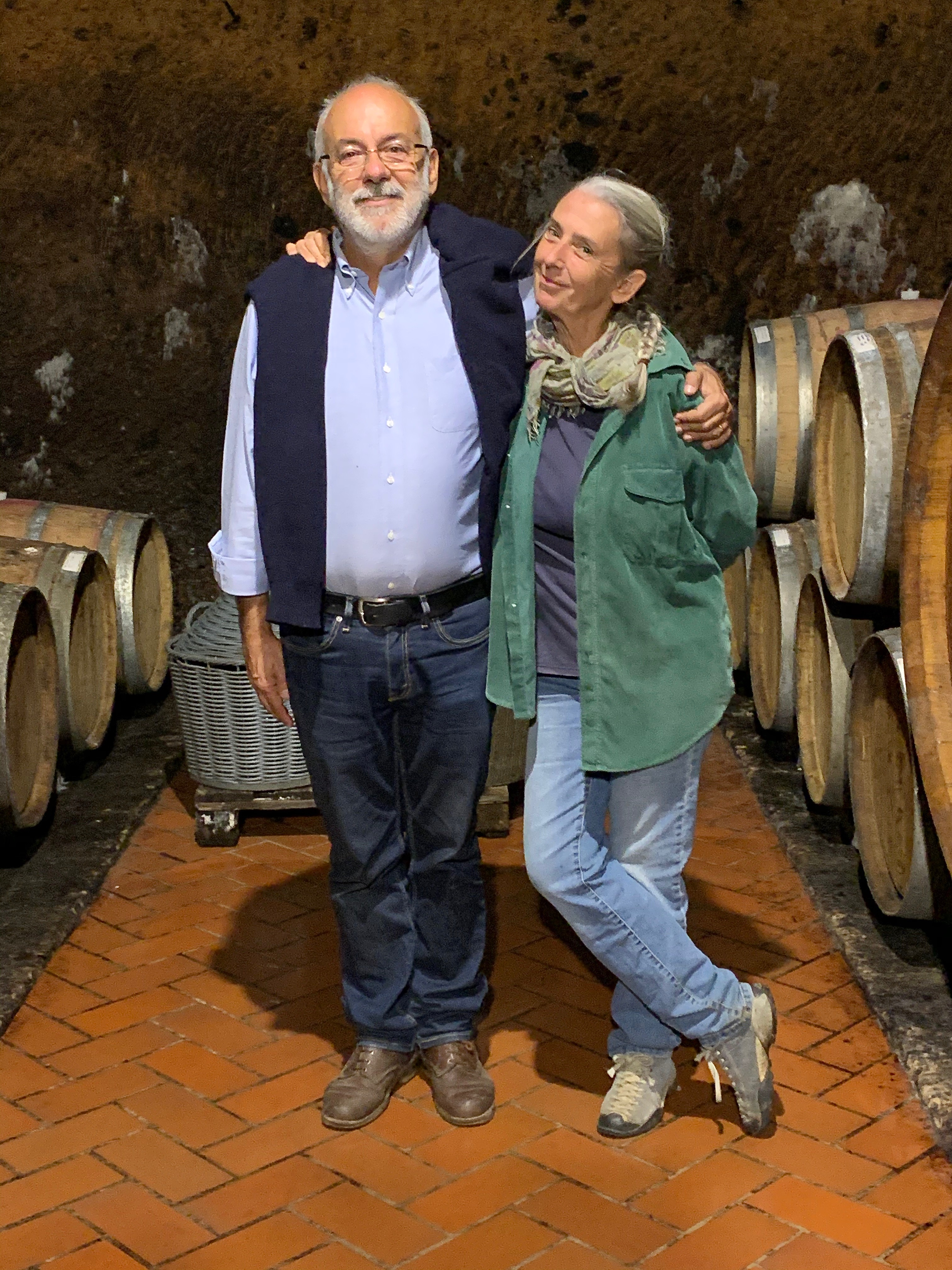 Carla, a trained agronomist from Trento in northern Italy, had been working in the dairy farming industry. Edoardo, born in Rome, was a documentary filmmaker from a cinematic family—his father invented cinema machinery and his grandfather produced films, three with Alfred Hitchcock. With a newfound passion and love for Maremma's striking land, Carla and Edoardo left behind their prior lives to pursue winemaking.

Sassotondo is a part of the Maremma Toscana DOC, an appellation added to Tuscany's 39 PDOs (Protected Designation of Origin) in 2011. The DOC is a vast area that stretches inland from the Tyrrhenian Sea and includes the provinces of Livorno and Grosseto. Here you will find many ancient architectural and natural sites including castles, underground passages, tombs, caves, and olive groves and vineyards side-by-side with pastures and forestland. The territory's favorable climate and variety of suitable soils provide ideal conditions for high-quality viticulture.

Sassotondo is situated in the inland area of Maremma, close to Pitigliano and Sovana, two medieval towns carved from tufa, a soft volcanic stone ubiquitous to the area. Tufa originates from volcanic material and lends the wines a unique saline quality and, in Carla's words, "an incredible minerality." The winery's vineyards are certified organic and farmed according to biodynamic principles.

Grape Collective talked with Carla about her and Edoardo's amazing journey to winemaking.
Lisa Denning: Can you tell me a little bit about your background and how you and Edoardo got into winemaking?
Carla Benini: I come from the Italian region of Trentino and an old ad for Trentino states, 'Trentino, la sola regione che fa rima con vino.' (Trentino, the only region that makes a rhyme with vino – wine) That is a part of the story, meaning that by culture and social life, and as a consumer I have always been around wine. The other part tells about my love for nature, land, agriculture, and my university degree in agriculture at the Milan University. I have spent part of my life in Rome, as an agronomic consultant in the dairy industry, but in my spare time I was always around cellars and tastings, and then training my husband Edoardo, who knew nothing about wine.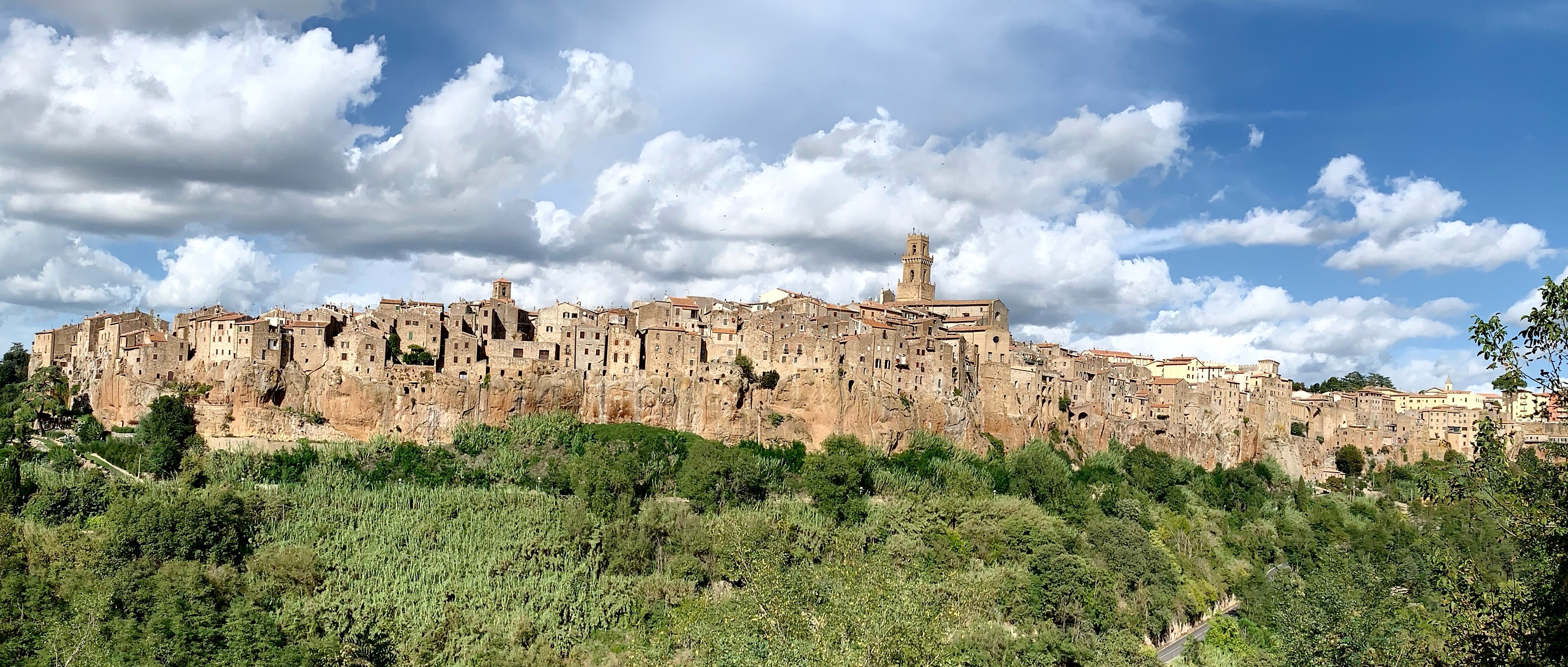 One day we passed by Pitigliano, they were selling this beautiful property in early December 1989, the wind was whipping the yellow grass and the green moss that covered the tufa cliffs. And with Etruscan remains all around—pools, wells, ancient roads—we couldn't resist and we bought it claiming that it was going to be our playground when we retired. And then, from vineyards to wine, pushed by a family friend of Edoardo's, a documentary film maker, and wine producer named Gian Vittorio Baldi, who introduced us to his excellent consultants: Remigio Bordini (Viticulturalist) and Attilio Pagli (winemaker). In a few years that became our real life and we sold everything we had in Rome and stepped forward.

Do you ever miss living in a city?
Well, I guess it depends on the city we are talking about, I don't miss Rome at all. In the beginning, in the early 90's, the combination of our younger age and the total absence of the internet back then, we had to run, every once in a while, to a city to breathe some culture, do some shopping, go to the movies, but now everything is at hand everywhere and also our social life is not so bad here. There are a good number of really nice and interesting people, either "locals" or "aliens" like us. And when you're mad about something, you simply take a walk in your beautiful land, surrounded by quiet and busy bees and lizards, not by thousands of angry people probably as mad as you.


Tell us about your vineyards — the soil, the climate — and why the varieties planted are suited to this part of Tuscany.
This area is considered hilly by altitude and, even though it looks flat, it is more like a huge tufa platform whose centre is the Bolsena lake that was part of the Volsini Volcanic system active approximately 150,000 years ago. So the soil comes mostly from the alteration of tufa, a sedimentary volcanic rock formed by compressed volcanic ashes, debris, pyroclastic minerals.
In the area, old vineyards were mostly composed of local trebbianos (procanico is the local name) and ciliegiolo. We still work with these local varieties that can, when planted on the right rootstocks, easily stand the typical heat and drought of the Maremma summers, and keep a nice acid backbone. The volcanic soil adds to their typical taste — an extra dose of earthiness that can be translated into saltiness (white wines) and spices (reds). And we love it!
(Photo: tufo rock soil at Sassotondo)

How is your terroir different than Montalcino that is just on the other side of the Amiata mountains?
I don't know Montalcino so deeply so I will simply tell you about my opinion and, besides, Montalcino has itself so many different terroirs that it is really hard to generalize. We don't share the same volcano. We are on a young volcanic system built through Plinan eruptions (very explosive, with ashes and debris scattered all over), while Monte Amiata is older and of a different volcanism. Montalcino soils, as far as I know, are not volcanic, more galestro and other alluvional sediments.

I know about the climate here, hot, dry and windy summers, and humid during the springtime. Usually in late August and September we have the benefit of cool night temperatures (this was the case this year, beautiful temperatures for grape ripening!). We are 300 meters above sea level, with a continental climate, and a highland exposed to sun and wind.

Maybe the biggest difference can be found in the key factor of terroir, the human factor. Even though Pitigliano wine history is much older than Montalcino's, in the past 50 years Montalcino has been driven by quality research, achieving outstanding results and attracting investors, renowned winemakers, technical means, and investments. Here we are still a long way behind, which can also be seen as an advantage since we are not tied to anything that is sacred and are free to experiment.

Speaking of which, you're the first in the area to plant Teroldego, an Italian native grape variety grown primarily in northern Italy, in the Trentino region. Why did you decide to introduce the Teroldego grape to this part of Maremma?
As was Obelix, I was sunk in a barrel of Teroldego at birth! Obelix is a character in a cartoon strip from my time and he was a super strong guy. His strength came from being dipped, as a baby, in a magic potion barrel. Teroldego is the red grape of Trentino and I introduced
Edoardo to wine with Teroldego.
From the simple and fruity Teroldego of the Cantina Sociale di Mezzocorona to the noble Teroldego Granato of Elisabetta Foradori, I love them all, with their underlying smokiness that reminds me of night talks by the fireplace. So I brought it here, to Maremma, as most immigrants do, a little sign of my homeland, Trentino.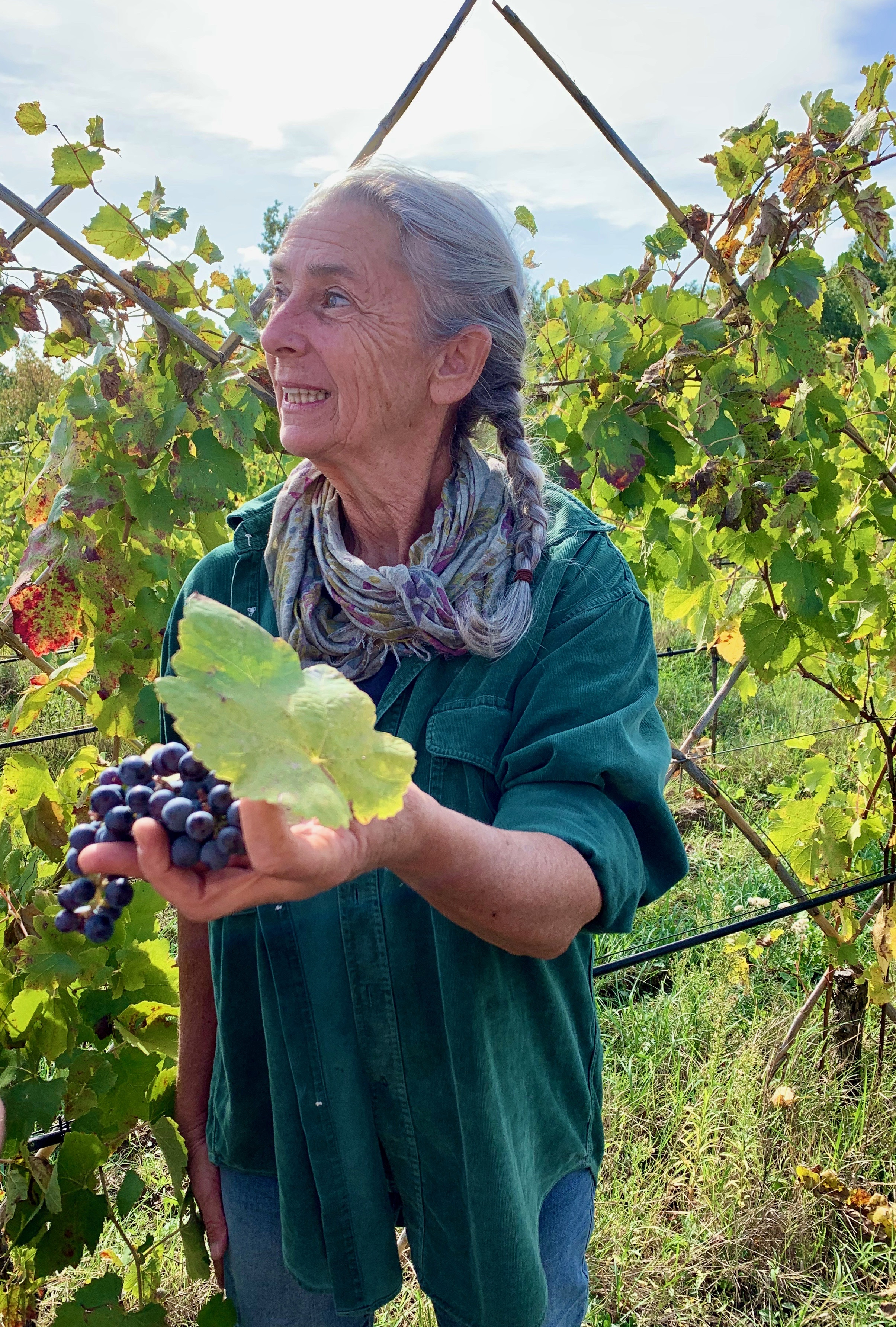 What is your philosophy of winemaking?
Three simple points to build our wines: Perfect and healthy grapes, minimum intervention in the cellar, good to drink wines, but not too easy. We shape the grapes through different vessels (wood, steel, terracotta) and different macerations (minus 10 days for Teroldego plus 240 days for Greco), but no selected yeasts and additives to modify the natural output. And our cellar, you have seen our cellar, adds a lot to the wine herself, full of life as she is.

Your winery is certified organic and you farm the land according to biodynamic principles but you are not certified. Is there a reason that you don't want to be certified in biodynamics?
I don't want to be certified biodynamics because if I do, it will be only for commercial reasons. I am organic (and certified long before starting my cellar) because for me, it is the most important statement: take care of the soil, the plants, the environment, our health, the planet.
Biodynamics for me is more of a private matter, something that adds to my relationship with the vines — a different point of view.

You are working with Pedro Para, an agronomist from Chile. How is he helping you with the vineyards?
The work we have done together is interesting and quite complicated, it goes deep into the soil to search for the roots of minerality — and it is not a metaphor we really dig and search. We have already harvested two years of the polygons he has drawn inside the Ciliegiolo vineyards according to this findings and the results are incredible: two completely different wines from the same vineyard.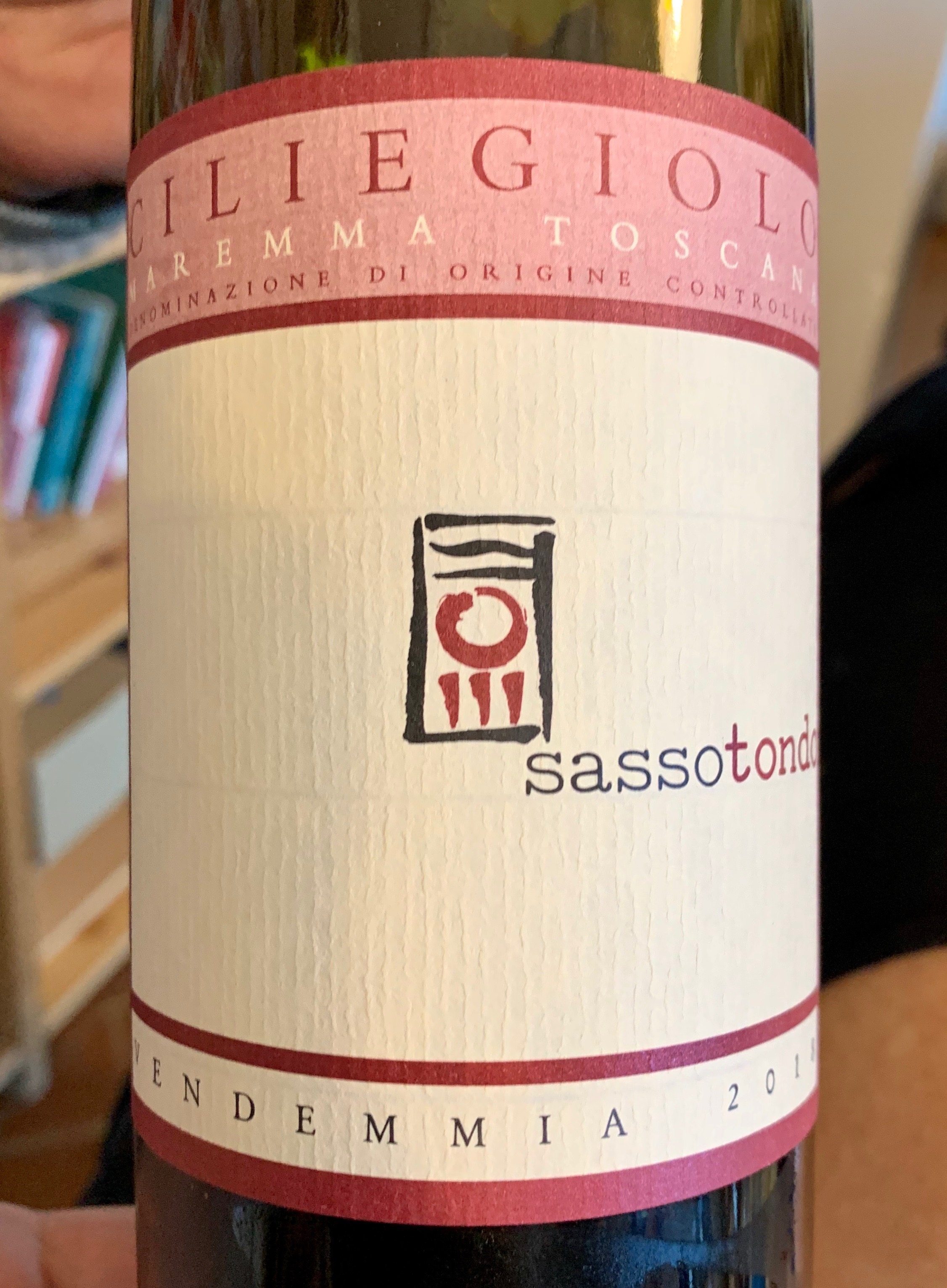 This year we will bottle the Ciliegiolo Poligono #2 (we are not sure about the name, probably it will be Ciliegiolo Monte Calvo), and again the Ciliegiolo Poggio Pinzo, within a project Edoardo is developing to show these differences, a project called Kaos Vulcanico. And next year we will plant 10.000 square meters (one hectar) of Ciliegiolo in the San Lorenzo vineyard following his instructions and thus making different plots in it (different rootstocks as well) and potentially seven different wines (I hope not!!).

How would you describe the style of your wines to someone who's never had them before?
Earthy and spicy — not gentle — unusual and structured, both reds and whites. Love me or leave me type of wines.


What are some local dishes that you enjoy with your wines?
This is my personal play list, but, with a few exceptions "good with good is good!" Isolina (bianco di Pitigliano): pasta e ceci maremmana (chickpea soup maremma style, with some anchovy) and goat milk soft cheeses and obviously fish. Ciliegiolo Sassotondo: cold cuts Maremma style, spicy and savoury, also incredible with curry rice, and lamb stew. San Lorenzo Ciliegiolo: game, red meat stews, things that second its spiciness and "sweetness" and black chocolate cakes.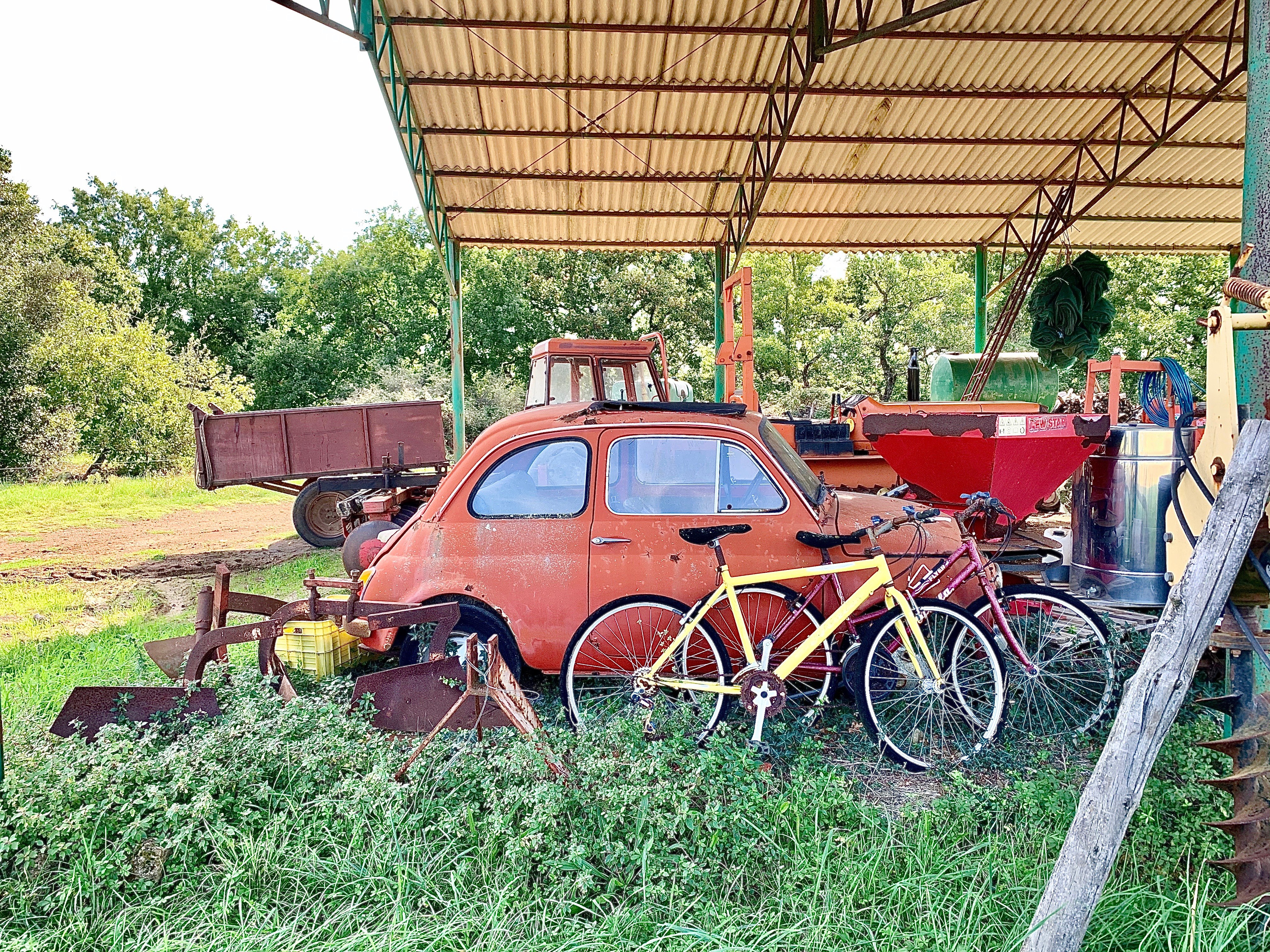 Do you welcome visitors to the winery and do they need to make an appointment ahead of time?
Yes, we like to have people here, to show them our cellar and try the wines. It is always better to make an appointment either by mail or phone.
Find the wines of Sassotondo on wine-searcher.com.
Read more from Lisa Denning on thewinechef.com: "Meet Maremma: Where to Eat, Drink, and Play."