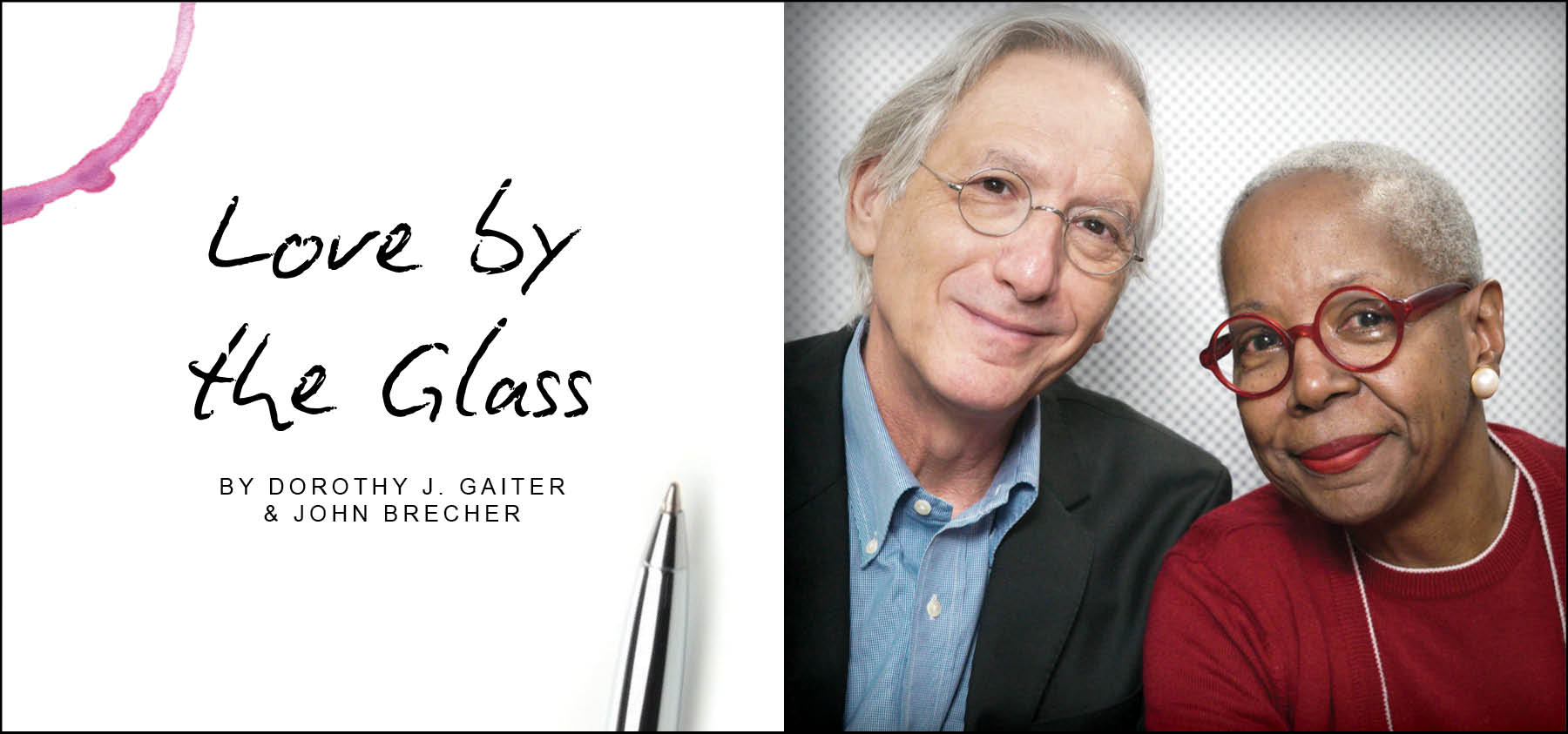 Our wish for you in the new year is this: that at least one wine leaves you speechless in wonder.
We have been drinking wine together for more than 46 years. At one time, we tasted about 3,000 wines per year. Now it's probably 1,000 to 1,500. We enjoy many of them, but we find far too many totally without merit. In other cases, we don't really like the wine, but we think it is interesting and we appreciate the winemaker's vision. But sometimes -- rarely, but sometimes -- we have a wine that takes us utterly by surprise and we know we won't forget it. A famous wine writer told us in an unguarded moment that she once tasted a Riesling that was so perfect she broke into tears. We just had a moment of wonder. Here's the story.
For years we have had our own rating system, which ranges from Yech to Delicious. But we discovered that, in some cases, wines were more than Delicious. They were genuinely exciting. They were wines of wonder. For them, we reserved the special classification Delicious! In all our time tasting, drinking, studying and appreciating wine, only about two wines a year hit that mark.
There was the 1971 Allegrini Amarone ("incredibly intense"); 1971 Schloss Groenesteyn Rüdesheimer Berg Rottland Spätlese ("fluffy, like egg whites, with amazing complexity"); 1974 Chateau Montelena Cabernet Sauvignon ("elegant"); 1978 Raymond Pinot Noir ("luscious"); 1980 Mouton-Rothschild ("round and rich"); 1981 Girard Chardonnay ("ripe and warming"); 1986 Gruaud-Larose ("chewy, with guts"); 1986 Joseph Phelps Scheurebe ("gorgeous and flowery"); 2004 Dunham Cellars Syrah ("perfectly balanced"); 2005 Domaine Georges Vernay Côte-Rotie ("lilacs, black pepper and roasted fruit, all distilled into a kind of soulful pleasure point"); Roger Coulon non-vintage Champagne ("all the tastes meld into an absolutely beautiful, sophisticated whole"); 2014 Trefethen Merlot ("great structure and real austerity"); 2016 Sec Clos du Bourg Domaine Huët Vouvray ("long, rich, tart finish"); and 2018 Navarro Gewürztraminer ("this wine is a miracle. It's not so much tasted as sensed").
Thirsty yet?
Don't let those little descriptions fool you. While wine writers make their living coming up with ways to put words to wine, we're just trying to give you an idea whether it's more like strawberries or blackberries, dry or a little sweet, buttery or crisp. Wonder wines defy description because who can explain why any work of art touches our soul?
It is easier – though certainly not easy -- to have experiences of wonder with older wines. These not only gain complexity and stature with age, but it's hard to drink them without reflecting on the year they were made and all the years since, which adds interest and joy to the experience.
That said, wonder wines of all ages are waiting for you on the shelves of a good local wine shop right now.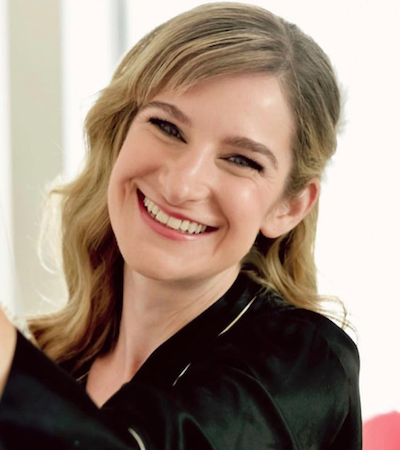 Shana Clarke, who has a WSET Level 3 award in wine and is a certified sake specialist, had a wine epiphany last year in Australia with a 2017 Giant Steps Tarraford Syrah, from Yarra Valley. "Yes, Syrah, not Shiraz," she told us. "A number of winemakers throughout Australia, especially in cooler climate areas, are producing a lighter, Northern Rhone-style of the grape and naming it accordingly. It had this gorgeous, perfume-y nose with a great tension between the fruit and spice. Texturally, there was so much energy as it glided across my tongue; I could visualize little sparks, like lightening bugs, moving through this lighter-bodied red. I had only encountered Shiraz up until that point so to discover a different expression of a wine with such an outsized reputation made me want to learn — and taste — more."
(Photo: Shana Clarke)
Mary Gorman-McAdams, a Master of Wine who is director of the International Wine Center in New York City, remembers the first time she tasted an aged Hunter Semillon, Tyrrell's Wines Vat #1 from 1985. These are iconic whites from Hunter Valley, New South Wales, Australia. "It was in fall 2002 -- during our first year living in NYC, at a friend's house for dinner. Knocked my socks -- so nutty, complex, slightly briny. I really found it hard to believe that such a wine started out lean, linear and unoaked. And so began my love of Hunter Semillon."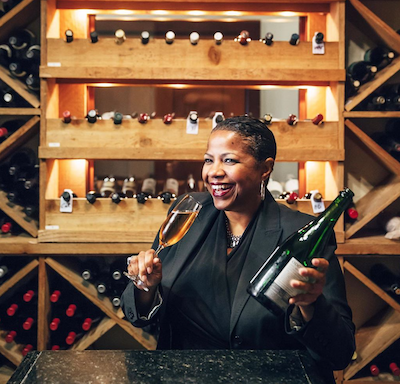 Tonya Pitts, director of wine at One Market in San Francisco, also fell hard for several wines from Australia. We couldn't have imagined this coincidence when we reached out to these wine lovers. Our hearts go out to those who have lost so much and who are in harm's way because of the horrific fires raging there once again. "It's a rediscovery of the country but a new discovery because of the Italian varietals now being offered," she wrote us. "I recently encountered the Luke Lambert Nebbiolo, Yarra Valley 2016. The wine was super fresh. Upon opening, it showed the typical notes of mineral, earth, currants and blood orange. The sense of wonder and delight came as the wine opened more. Notes of macerated strawberries, brûlée orange zest, chocolate thin mints, aged balsamic reduction and sprigs of fresh spearmint. It's another place to enjoy a great bottle of Nebbiolo. I can't wait to try more Italian selections from the region."
(Photo: Tonya Pitts)
Elin McCoy, who writes about wine and spirits for Bloomberg News, told us she went wild for "2015 Domaines Lupier La Dama, a Garnacha from the Navarra region of Spain that sells for about $40. It's a relatively new domaine, a husband and wife (you should approve of that!) and completely delicious. I found myself just reveling in its aromas and flavors, and it was a huge surprise because I really don't like jammy Grenache with high alcohol, and this one was just perfect -- juicy, mineral, and so much more."
Here's what happened to us. We had a very intense year. In February, we headlined the Symposium for Professional Wine Writers at Meadowood in Napa. Then in March, with barely enough time to exhale, Dottie had spinal surgery. John has had illness in his family. In summer, on the off-the-charts positive side of the ledger, two fabulous things happened: our younger daughter, a professional drummer, opened with Sammus for Bikini Kill before the largest audience she's ever played, a sold-out crowd of 3,000. And our older daughter got married in the most perfect wedding of the century. So by December, we were exhausted, looking forward to relaxing for the holidays. But – oh, no! – Dottie caught a cold just at the wrong time.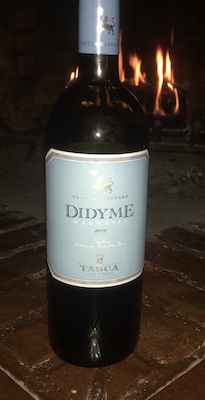 Even so, we started a fire, pulled out two chairs and prepared to relax as the sun set. John went to the wine closet to get a bottle that might delight her. He spotted a 2018 Tenuta Capofaro "Didyme" Malvasia from Tasca d'Almerita in Sicily ($26) that the winery had sent. We think of Malvasia as a sweet wine. Even when it isn't actually sweet, it gives us the impression of sweetness, likely because of its low acidity and aromatic nose. Dottie had experimented with an Alfredo-like pasta, with a creamy cheese sauce over sautéed shrimp, peas and mushrooms. This Malvasia would be a simple, pleasant starter to have before and then after dinner, we thought. Wrong.
When we poured, it was a rich golden color but smelled crisp and light, with plenty of nuts and citrus on the nose: orange and lime peels and orange blossoms. There was no hint of sweetness. Then we tasted and we were stunned. It was very dry and so crisp Dottie called it "sharp."
The finish was especially remarkable, filled with roasted cashews, chestnuts and almonds and very dry, with a hint of honey's earthiness but none of its sweetness. John said he could see this dry white with prime rib, with the wine cutting through the fattiness of the sweet meat like a sip of sorbet after every bite. We haven't had many whites that we think would go perfectly with prime rib. And it was excellent with the Alfredo, too. It's the best Malvasia we've ever had.
In 2001, the Tasca family bought a 12-acre vineyard with 30-year-old Malvasia vines on a tiny volcanic island called Salina to create this dry version and a sweet version made from dehydrated grapes. Didyme, the Greek name of the island, features a lighthouse on a spot called Capofaro, meaning Lighthouse Cape. The spot lent its name to this wing of the Tasca family's properties, Tenuta Capofaro.
How can you know what wine will leave you speechless? You can't. That's one reason you should try new things and take risks. Yes, we all want wines that are reliable and easy – that's why we have our own house wines – but at least a small portion of your wine life should involve something different. Your most exciting wine of the year probably will not be the bottle that someone serves you while saying "This is a great wine!" It will likely be a wine that sneaks up on you. Just be open to the wonder.
Dorothy J. Gaiter and John Brecher conceived and wrote The Wall Street Journal's wine column, "Tastings," from 1998 to 2010. Dorothy and John have been tasting and studying wine since 1973. Dottie has had a distinguished career in journalism as a reporter, editor, columnist and editorial writer at The Miami Herald and The New York Times as well as at The Journal. John was Page One Editor of The Journal, City Editor of The Miami Herald and a senior editor at Bloomberg News. They are well-known from their books and many television appearances, especially on Martha Stewart's show, and as the creators of the annual, international "Open That Bottle Night" celebration of wine and friendship. The first bottle they shared was André Cold Duck. They have two daughters.
Read more from Dorothy J. Gaiter and John Brecher on Grape Collective.
Banner by Piers Parlett