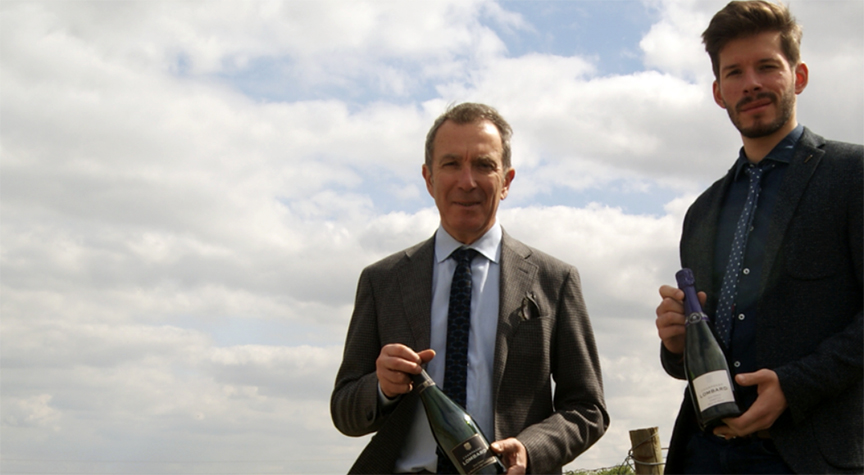 Champagne Lombard is a family Champagne producer that size-wise sits in between the small grower Champagne estates and the large maisons such as Veuve Cliquot or Moet et Chandon who make wine on an industrial scale. Champagne Lombard was established in 1925 by Robert Andrieu, the great-grandfather of the current generation. Phillipe Lombard took over in 1960 and the company is now run by his son Thierry Lombard and his grandson Thomas. Champagne Lombard employs a Burgundian approach in using oak barrels for the vinification of specific terroirs and plots.
Grape Collective talks with Thomas Lombard about embracing the grower ethos in Champagne.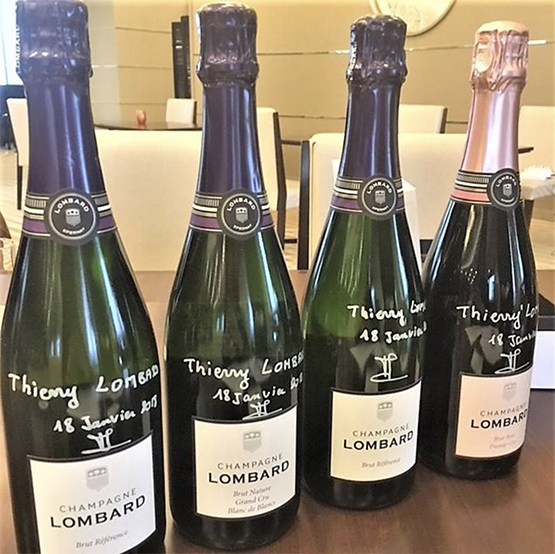 Christopher Barnes: Champagne Lombard is a family business.

Thomas Lombard: Yes, we are a family business. A family house that has existed since 1925 and was started by my great-grandfather. The story of us is that we used to have a more traditional vision of Champagne, I'm talking about the winemaking process, with dosage blending, so pretty much the main traditional style. And what happened was in about 2008 we hired a new Chef de Cave who is also in charge of the sourcing of the grapes. So we are not 100% growers. We have vineyards on the west side of Champagne crus but we also source; our Chef de Cave is also a wine grower himself and has close relationships, good connections with other growers. So we source from them as well.

So when he arrived in the company in 2008, he started sourcing from Premier Grand crus, so very good quality of grapes basically, and the idea that we had behind that was to focus on that good quality of grapes, to step out of the very traditional approach in the winemaking and move to something that was much more terroir driven.

So what happened is that Christophe (Pitois), the Chef de Cave, when we were ready with the sourcing, he showed that plan to my father and you have to know that my father is more into traditional things, and he said that we have to respect the traditional approach of Champagne. By that time I was studying in Burgundy so you know I had pretty much this vision of wine which is terroir driven, talking first about the origin and then branding or how it looks like, but first from the origin. So that was my feeling. When my father told me about that I said, this is definitely what we must do. When I arrived in the company we had just started that from one year, so I'm working in the company now for two years, and pretty happy with those new wines that are ready since 2015. Basically what we showcase right now is more our own identity, or our own philosophy of Champagne, more terroir driven, everything is Premiere Grand crus, everything is low dosage, so extra brut or brut nature, and the idea of our cuvee is to showcase each of them, to showcase the origin first.

Basically we work on plot selection, so we definitely want to work with the heart of the terroir, so in Champagne it is going to be the mid-side of slopes that we select for our wines. Long aging process to make sure that we will be able to skip the dosage. We want the wine to reach all the potential and we them to be good enough without sugar added, because sugar hides all these typical aromatics that come from the soil, that come from the terroir. So more minerality, more sharpness in the wines.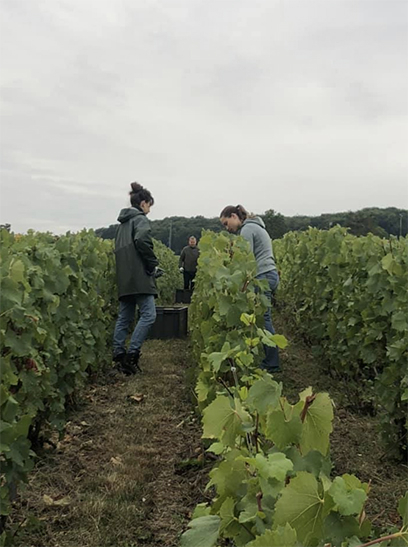 Talk a little bit about the terroir in the areas where you pick your grapes, and how much is estate versus purchased grapes.

So we have 10 hectares and then we source from about 70 hectares, so we're pretty much more into buying grapes. I must say what is important to understand is that we do that very carefully with people who we know, we know how they work, and it's not about sourcing grapes for whatever, because at the end of it all, the purpose is to single village cuvee, single plot, so we need good quality grapes if we want to make quality Champagne, anyway.

And in terms of the people you work with, how many different growers would that be?

100.

Is that complicated managing relationships with 100 different growers?

There is a very specific way of working with the growers like that in Champagne, because they are kind of, they don't sell the grapes to people who look to buy at the highest price. They sell grapes to people they trust. And thanks to Christophe he is really able to manage a good relationship with them, he's part of them, he's a wine grower himself in the Grand crus, in Mesnil-sur-Oger, in the Cote de Blanc. So he has a natural way to convince them because they trust him and they won't be worried because they definitely know our philosophy because we respect where it comes from all the time.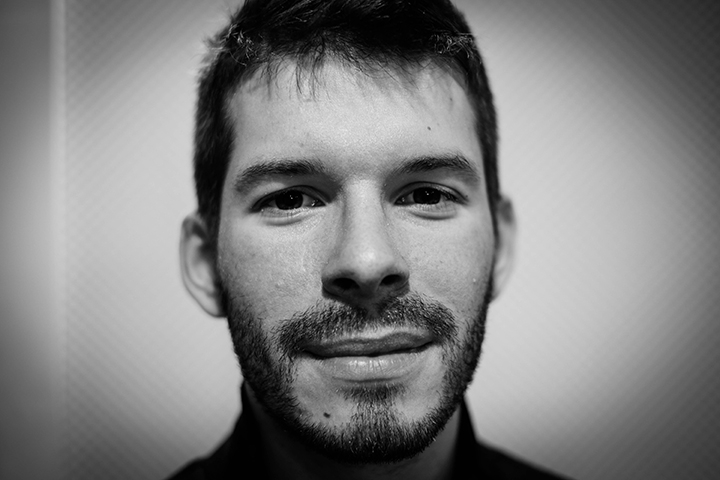 And the non dosage, or lower dosage philosophy of winemaking, are you seeing more of that in Champagne now?

There's a trend for that, I notice that most of the big houses go that way, but they have like one cuvee in their whole line, which is brut nature extra brut, and they make a lot of communication so I don't think they have that in the philosophy, they are more following the trend.

Lower dosage, something that has been made by growers since a longer time I mean, most of them use still AV extra brut approach, brut nature is something that is pretty much more narrow, more rare than usual. Today, in Champagne, we're the only one who has a whole line which is only brut nature, so we have 15 Champagne in the whole line, three are extra brut, and all the rest is brut nature.

Talk a little about your different cuvees.

This is actually the higher end product that we have in our line, the single village cuvee, and this is definitely the heart of our philosophy, as here we are focusing on one specific origin. So for this specific cuvee it's Verzenay, which is a Grand cru, from the Mountain de Reims. From the north side of the Mountain de Reims, actually, so in that area you find in the soil more chalk with silt, so basically it's a very draining source, north facing, and we have fresher climate as well.

So this is why from that area of the Mountain de Reims you find typically Pinot Noir that has a lot of finesse, it's reputed to be very feminine and the purpose of that cuvee, within the vinification will be to emphasize this aspect. This is the kind of expression for which we will use only stainless steel vats, the malolactic is blocked, and then we age the wine five years on the lees in the salon to make sure that we will be able to skip the dosage.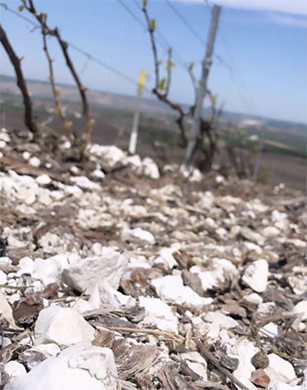 In that line of single village cuvees, we have four, four that are like that, including an example wine from Mesnil-sur-Oger, so in collaboration with our Chef de Cave, for example here it's Chardonnay Blanc de Blanc, and what's typical for many Sur Ogers, chalk and flint in the soil, and Mesnil-sur-Oger typically is a super strict style of wine. Very high minerality because of the flint, it makes the wine have some gun powder aromatics, it's also lime and lemon driven, and as I was saying for Verzenay, also here we are going to emphasize this aspect, this expression, so here is only stainless steel vats, malolactic is blocked, to keep the freshness, the clean side, the bright side, of pure expression of Mesnil-sur-Oger.

And so with the lower dosage, is climate change something that's helping that? Is it a little bit warmer and so the grapes are ripening more?

I mean, not necessarily, I think what's more important is the Premier cru Grand cru classification, because for example we also have plot selection from Verzenay, it's north facing and this plot on a hillside, the hill is north facing, with the plot coming from the west side, so it's completely hidden from the sun at the beginning of the day. So, it's even fresher and typically we can make very good wine brut nature but we start with the more sharp, more ... you can feel it with the fresh climate. But this is another style, so in Champagne the climate is not the big deal, I think it's more about the soil, and we're going to do that with Grand cru, most of the time.