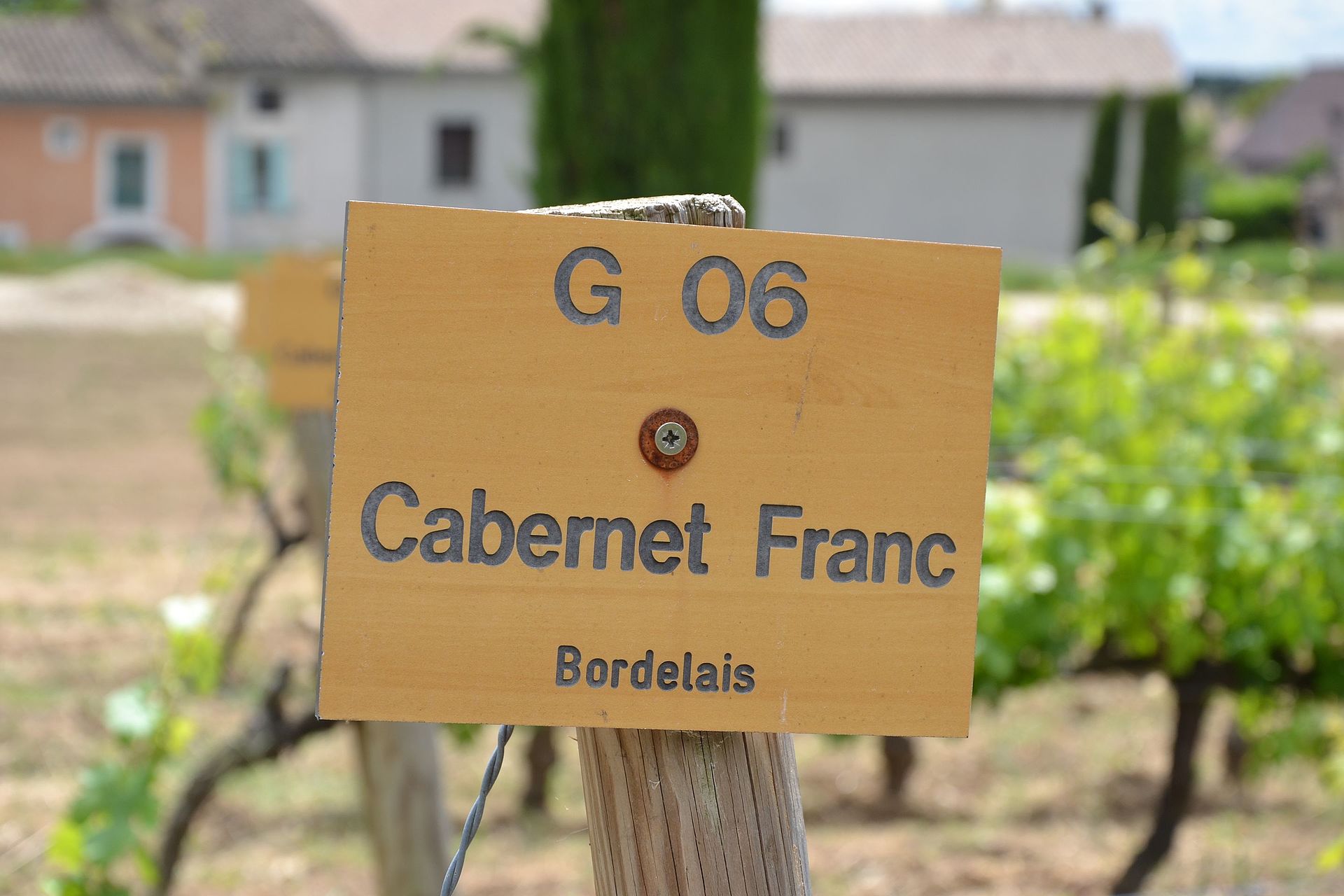 Many wonderful things in life are often terribly underappreciated. Take, for example the red grape Cabernet Franc, which makes delicious, food-friendly wine. It often takes a back seat to Cabernet Sauvignon which makes some of the most popular and celebrated wines all over the globe. Just try googling the word "Cabernet". Cabernet Franc isn't even mentioned until the 14th entry, after all other choices about its offspring. Yes, surprisingly enough, Cabernet Sauvignon is the product of an accidental cross between Cabernet Franc and Sauvignon Blanc back in the 17th century in Southwestern France. I'm happy to report that things are looking up for Cab Franc in the recognition department. This Sunday, December 4th, is the second anniversary of Cab Franc Day. Finally there is a day to celebrate this delightful grape which is primarily used as part of a blend.
Cabernet Franc Blends
Cab Franc is a black grape variety which typically makes medium-bodied, earthy and savory wines with soft, present tannins and many layers of mineral complexity. It is mostly used in blended wines and is one of the the three main grape varieties used in Bordeaux blends all over the world, famously in the St. Emilion appellation of Bordeaux's right bank. It adds herbaceousness, dark spice and savory elements when combined with Cabernet Sauvignon and/or Merlot. Richard Olsen-Harbich, the winemaker at Bedell Cellars on the North Fork of Long Island, told me (as we were tasting it straight from the barrel in his cellar) that he uses Cab Franc as a seasoning in his blends, just as a cook adds salt and pepper to a dish. But, unlike spices and seasonings in cooking, Cab Franc can stand alone as a complex, unique, and food-friendly wine.
100% Cabernet Franc Wines
Some of the best single-varietal Cab Franc wines come from the Chinon appellation in the Touraine region of the Loire Valley. The cool climate and mineral-rich clay and chalky limestone soil provide ideal growing conditions for this hardy grape. I've tried many delicious Chinon wines (Bernard Baudry and Charles Joguet come to mind) but the one I keep coming back to is Olga Raffault's "Les Picasses". The Olga Raffault winery has been family-owned for four generations and is one of the top producers of Chinon. The vines from "Les Picasses" vineyard are 50+ years old and grow on steep slopes which run up from a riverbank. The wines are made in a traditional manner, with hand-picked grapes, stainless steel fermentation and aged in large, neutral oak casks for 12 to 18 months. The late Olga Raffault was a before-the-times proponent of organic and sustainable farming, eschewing the use of herbicides pesticides and adding only minimal amounts of sulphur. These mineral-driven, structured wines are aged 2 years in the bottle before being released and will only get better after 5 to 10 years in the bottle but can also be very enjoyable to drink the first five years after release.
Tasting Notes/Food Pairing
This light, bright, garnet-colored wine has lovely perfumed aromas of dark fruit, cassis and cherry, with a touch of orange zest. The aroma alone is mouthwatering! I recently started off the evening with a 2011 "Les Picasses" served with aged gouda cheese, salted cashews, almonds and hazelnuts and then moved on to roasted chicken, roasted potatoes lightly spiced with cardamom and cumin and a refreshing cucumber onion salad. The wine, with its deep fruit flavor, rustic earthiness, firm tannins and touch of black pepper was a perfect complement to the meal. There could be many other food pairings with Cab Franc. Try it with any smoked, braised or roasted meats or fowl like duck, lamb or even lentil or pea soup made with a ham hock. You could serve it with a hearty fish dish like swordfish, salmon or tuna. It goes particularly well with a variety of cheeses, both hard and soft, as well as charcuterie and paté. If possible, you should decant it for 30 minutes to an hour before serving to soften the tannins. It is also a good idea to serve it slightly chilled, about 20 minutes in the refrigerator.
Happy Cab Franc Day!