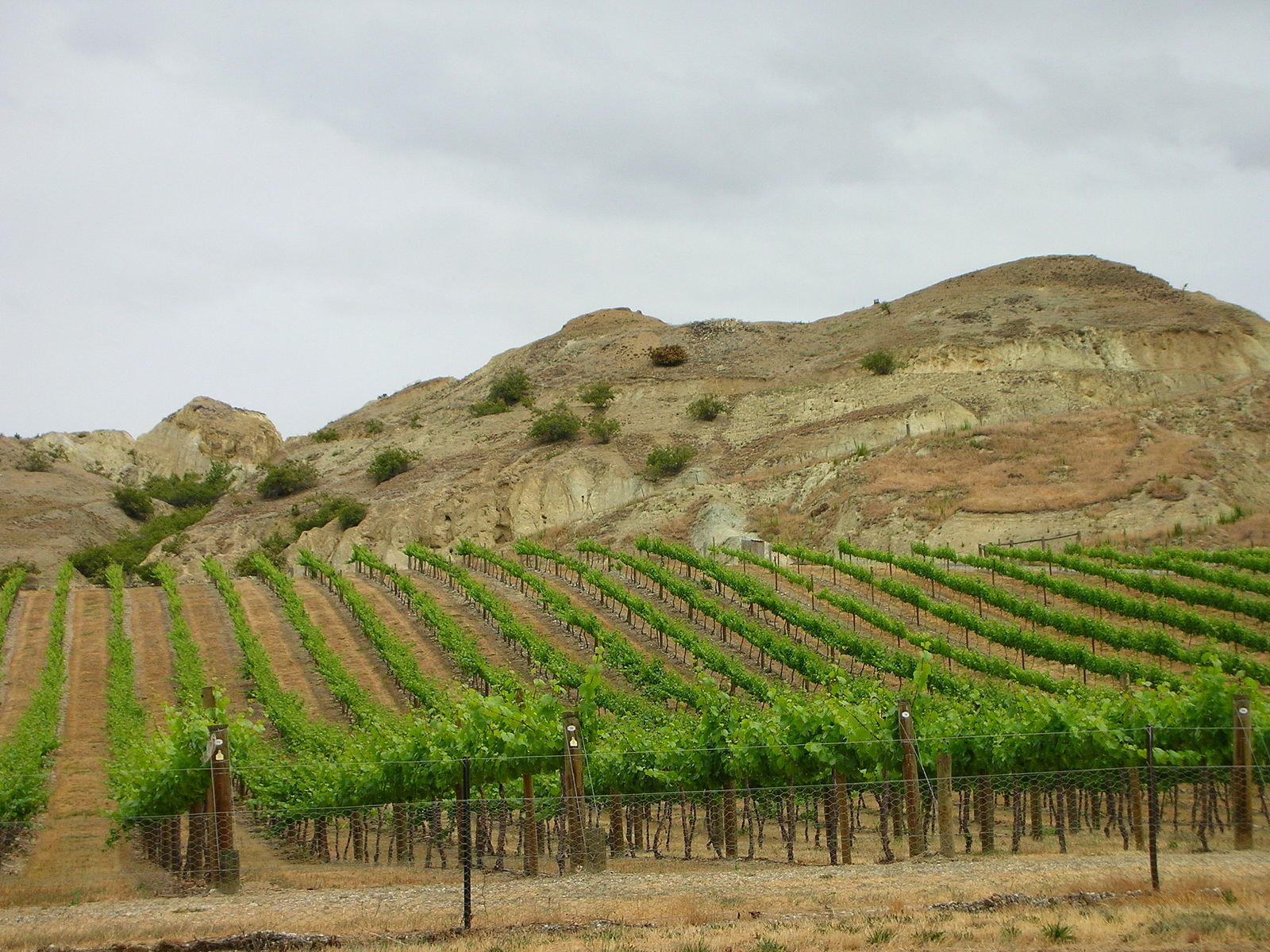 I'd planned my first three-day trip to Central Otago, in the southern half of New Zealand's South Island, with a folder full directions, hostel reservations, and phone numbers—plus more than one set of spare underwear.
I'm not a thrill seeker. Hiking around the lake: absolutely. Paragliding off a cliff face: probably not. I was there not for Otago's internationally famous adventure sports culture, but for its wines. But I was still in for a surprise.
The highest virtue I can attribute to a wine—higher even than sheer deliciousness, which is a close second—is uniqueness. Too much pleasant but undistinguished Marlborough Sauvignon Blanc, from the island's northern tip, had left me the impression that all New Zealand whites fell from the same mold: nice, but uninteresting.
Which is why I was amazed to find myself so taken by Central Otago's aromatic whites.
This most southerly—hence coolest—of New Zealand's wine regions was planted in the late 1800s. Pinot Noir took the early lead; Central Otago's first gold medal was awarded to a "Burgundy" at a Sydney wine show in 1881. Nevertheless, apricots and greengage plums dominated the landscape until a winemaking resurgence in the 1970s demonstrated that Pinot grown here could be internationally note-worthy.
But given very limited vine supplies—imports often died navigating customs, when they even made it that far—Otago's early viticulturists planted anything they could get hold of, including white grapes like Chenin Blanc, Chasselas, and Müller-Thurgau. German whites were assumed to be Otago's best prospects, what with its cold winters and frequent frosts.
Most of those early experiments were eventually pulled out to make way for Pinot Noir, which now accounts for over three-quarters of local production. But many wineries hold onto at least a small parcel of aromatic white grapes, too, which account for about fifteen percent.
Although Pinot Gris is by far the most-planted white, and Chardonnay makes appearances, I found the Rieslings, Gewürztraminers, and yes, even Sauvignon Blancs most attention-worthy. The region's hot days and cool nights seem to let them develop tropically ripe flavors while avoiding flabby fruit-salad syndrome.
On the shores of Lake Wanaka, in the mountainous western rim of Central Otago, Nick Mills from Rippon Vineyard and Winery makes Riesling with astonishing fragrance, ripe pineapple-lychee flavors, and a limey zip. His Gewürztraminer has more typical notes of spice and flowers, but with the same bowl-me-over intensity.
Down the road in Bannockburn, at Felton Road, I found myself paying the same compliment to ripe but zesty aromatic whites created by vigneron-winemaker team Gareth King and Blair Walter. Instead of walking a line between ripeness and acidity, they went full-force in both directions.
Driving the three hours back to my home on the Otago coast—my back-up phone numbers uncalled, my spare underwear unworn—I felt comforted on two accounts. One: My faith is restored in New Zealand's potential for interesting whites. Two: I can find a little bit of thrill in Wanaka without flinging myself off a cliff.
Erika Szymanski is a Ph.D. student at the Centre for Science Communication at the University of Otago, where she studies how science moves in, morphs through, and is constructed by the wine industry. She was named 2012 Louis Roederer Emerging Wine Writer of the Year for her wine science writing for Palate Press; she also comments on wine science on her blog at wineoscope.com.