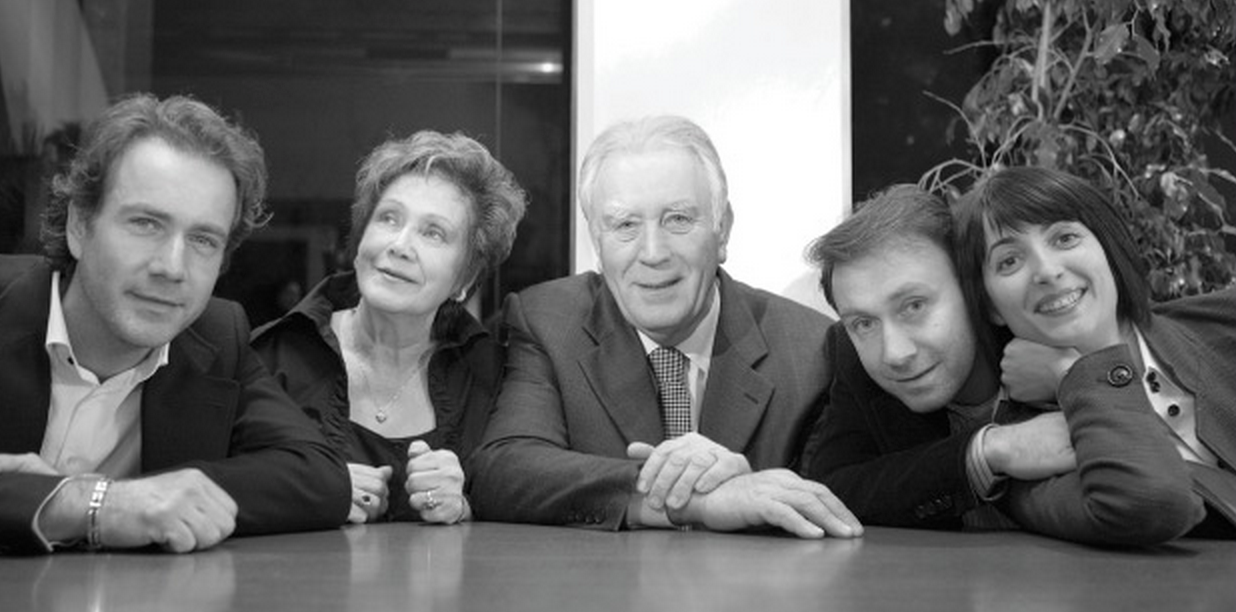 Tenuta Luisa in Friuli, Italy is a family winery that was founded more than 80 years ago by Francesco Luisa, a widower, who at age 37 bought 12 acres of land for the vineyards while taking care of six children.
The Luisa estate boasts unique terroir. The soil of the estate is rich in minerals, including aluminium and iron. The vineyards are located in Friuli near Cormons, which is best suited to fresh and fruity white wine, as well as in the Corona and Mariano, which is suitable for full-bodied, structured red wines. The region borders the Adriatic Sea to the south and the Carnic Alps to the north.
We talk to Davide Luisa, the fourth generation of the family to work the land.
Tell us about Luisa. Is it four generations that Luisa has been in your family now?
Yes, four generations. It was my great-grandfather who started it all in 1927 with five hectares of land. My grandfather took over in the early 1960s, and my father and my mother in the early 1970s with 30 hectares. Currently our winery is made up of 120 hectares.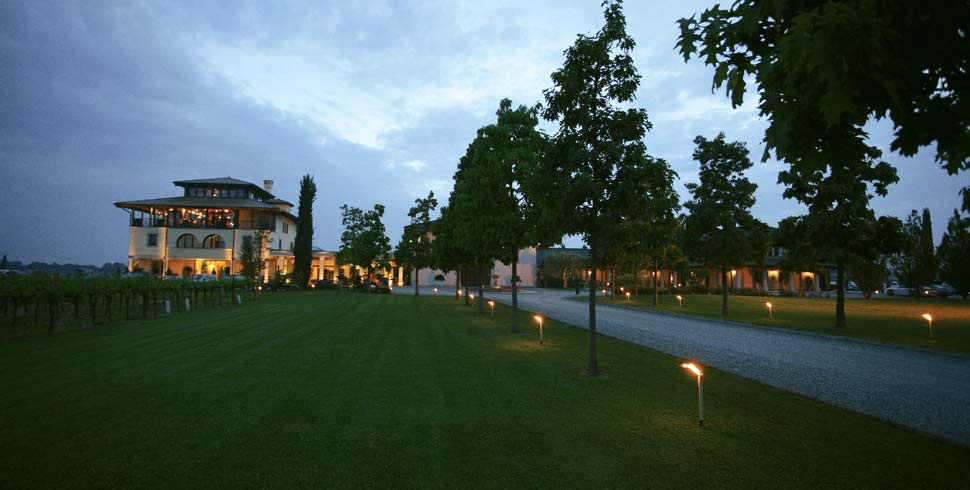 Tell us about Corona, the area where you make your wine. How is that unique from the overall region of Friuli?
Our area is very particular because it is surrounded by hills. In the middle you find our winery which is blessed with a very special soil which was created thousands of years ago by sediments eroding down from the surrounding hills. Over the years this created a very special terroir. The soil is composed of an 80 centimeter layer of rocky, mixed soil or 'terra rossa,' which is rich in aluminium, magnesium, and iron, and which traps the heat from the sun. The soil is also composed of pebbles that collect heat well. This all creates a great climate for healthy grapes that then allows us to make wine of great quality.
Tell us about the iconic grapes of Friuli.
The oldest varieties produced in Friuli, Veneto-Giulia include the following: Tocai Friulano, which produces the wine called Friulano; Ribolla Gialla, a very unique wine with an impressionable acidity that allows it to age but at the same time is also very fresh; another white, a type of dessert wine, called Verdutto Friulano; and finally, there's a red we produce autochthonous, Refosco. Right now our family produces four wines autochthonous, meaning they are only produced in our region.
You are the agronomist. Your job is to grow the grapes and your brother makes the wine. What is it that is unique about the way you practice your agronomy?
In order to obtain a great wine, for a wine grower, it is important to find the right balance in the vineyard. Our vineyards are not worked, the soil is not worked. We have indigenous wild herbs cultivated in the subsoil, which we trim three times in a given year. The cuttings of the herbs, over time, create a natural compost for our vines. We don't use chemicals, we don't use herbicides. When the grapes are harvested and brought to the cellar, fermented and then bottled, we use the minimum requirement of sulfur. Therefore, our wines are almost totally natural.
Since your family has been making wine, have things changed much?
That is a very interesting question. Yes, many things have changed in the last 20 years. Well, this is because a producer used to cultivate grapes for wines being produced for everyday drinking. But once it was understood that a consumer sought less quantity and more quality, it was imperative, for we the producers, to change how to cultivate the vines. In order to obtain a greater wine, it was necessary to produce fewer grapes and try to implement all the new vines. They then reduced the number of grapes from each vine. One kilo of grapes per plant allows us to create wine with a more natural alcohol level,
and also make high quality wines that will age well. So at one point there were a lot of grapes but they were lower quality. During the last 20 years we decided to produce less grapes per vine for better quality.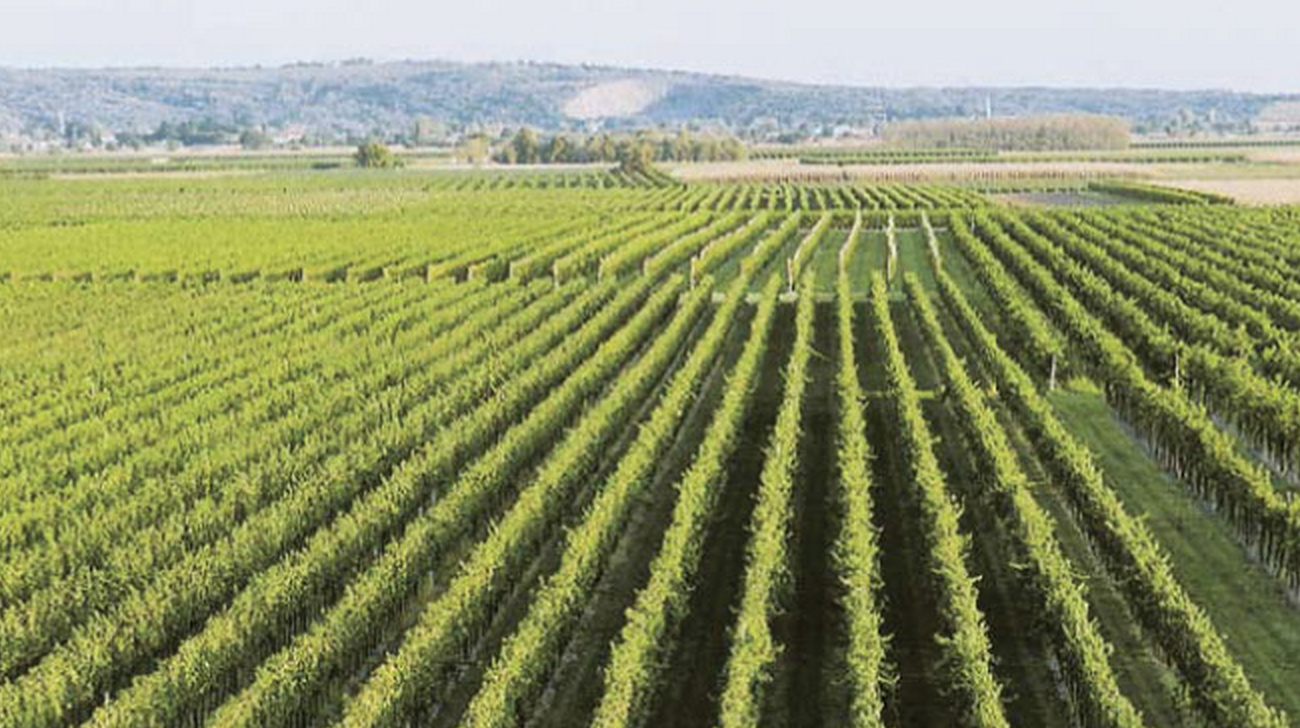 Did you always know you wanted to be in the family business? Is that something you knew from a very young age?
I remember since I was a little boy, when I was 14, I would get home from school, have lunch, and soon go find my father who was working the vineyards. Since I was young, I have always had this great passion for agriculture and working the vines, always. When I was 15 I learned to drive the tractor and I started working in the vineyards. This is why I think this is the best job in the world, because I am always in touch with nature. I always say it is not by chance that I do this work, I have always loved it and it has given me great satisfaction.
And tell us about the logo, the crown.
The crown. The name of my town is Corona. A few years ago we decided to personalize this crown with our three figures - myself, the agronomist; my brother, the winemaker; and our father (in the center), one of the founders. It is always important to project to our customers that when you drink Luisa, you have the image of our family on the bottle.