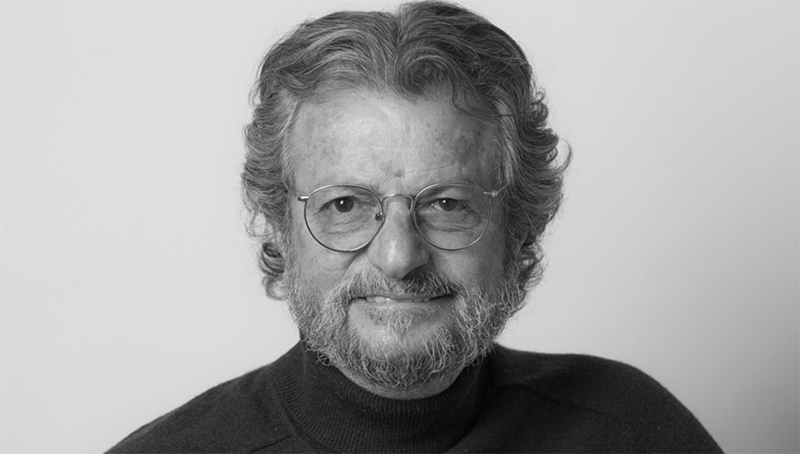 Eli Ben Zaken: I am the founder and winemaker of Domaine du Castel, in the Judaean Hills just ten miles west of Jerusalem.
When did you found the estate?
There was no official foundation because I never thought of really making a winery. I planted in '88 a few vines in a small plot next to the house in the Judaean Hills, in Moshav Ramat Raziel. We made wine in '92, we bottled it in '95, it was a great success. Not many bottles—just about six hundred.
How fast did you grow?
We grew two thousand, three thousand a year, and then eight, and then twelve, fifteen, twenty. By the year 2000 we made eighty thousand bottles. Then we stayed around eighty thousand.
Tell us a little about the terroir, the soils, and the climate in the area that you make your wine.
It's a very good wine country. In fact, the region was making wine for the temple thousands of years ago. It's very good, it's clay and limestone, it's stony, it's well drained because it's hilly. It has a good influence from the sea compared to other regions which are also very good, but different, like Upper Galilee, and Golan Heights. They don't have an influence from the sea because they are more continental. The days would be much warmer, but the nights also much cooler. They will have maybe more color and more body, but certainly they will like the elegance that we have because of the influence of the sea, which is always keeping us at a balanced level of temperature. Usually the heat is not too hot, and the summer are less cool, it's true. Today we can know the difference.
When I was the first to plant vines, by mistake maybe, in the Judaean Hills in modern era, today we have in dunam—a dunam is a tenth of a hectare—we have about three hundred dunams, and the region has nearly three thousand dunams. That means all the industry has understood the importance of the hills around Jerusalem and have planted vines.
How many different wines are you making right now?
We were making, at the beginning, one wine. In '98 we added a second red wine. Our wines are blended wines with Bordeaux grapes, like Cabernet, Merlot, Petit Verdot, Cabernet Franc, Malbec, they are always blended. The white is a Chardonnay, 100 percent, barrel-fermented, classical Burgundy wine method. We've made a rosé for the past four years, which is Merlot, Cabernet Franc, Malbec—early picking, pressed like a white wine, and really it is very fresh and light, a nice summer drink.
Tell us a little bit about the influences in terms of your winemaking. You mentioned that you made Bordeaux blends. Was that something intentional that you decided on, or how did you come about that?
I really started making the things I like to drink. I was not bored drinking wine, and actually I didn't like it because I was given low quality wine to taste. When I got into wine I was already in my thirties, and got more and more into gastronomy and drinking wine. When I decided to make some wine at home, it was really as a hobby.
How would you say your wines are unique versus the other types of wines that are made in Israel?
I don't think I like the word unique in the sense that everyone is unique, not mine as opposed to the mass of the others. They're also unique. As I said, what is very, very interesting is the terroir of the Judaean Hills, the elegance of the wines. Someone was pointing out in an article I read lately that all the wines from Israel got top marks from Parker—the really "top top" were Judaean Hills wines. Somehow at the end of the day, this is what appeals most, but then I'm biased.
Of course, of course. Is it a family business now?
It is, yes. I have three kids. They aren't kids anymore, the youngest is forty-one! They're running the winery. I am the winemaker, but I have to ask for permission to do things. My daughter and my sons are in the business. I have a daughter and two sons. I let them make their own decisions.
I can say, at my age now I can look back. I was led in that path without intention. I was under no intention of becoming a winemaker or making a business of wine. I was led through that path by God, destiny—it's hard to tell, but certainly I did things which, by chance, were firsts: The revival of the Judaean Hills as a wine region, I brought the Petit Verdot first in Israel, I made blended wines when blended wines were the cheaper wines in the wineries in Israel and top wines were single varieties. I was lucky in the way I went, doing firsts.