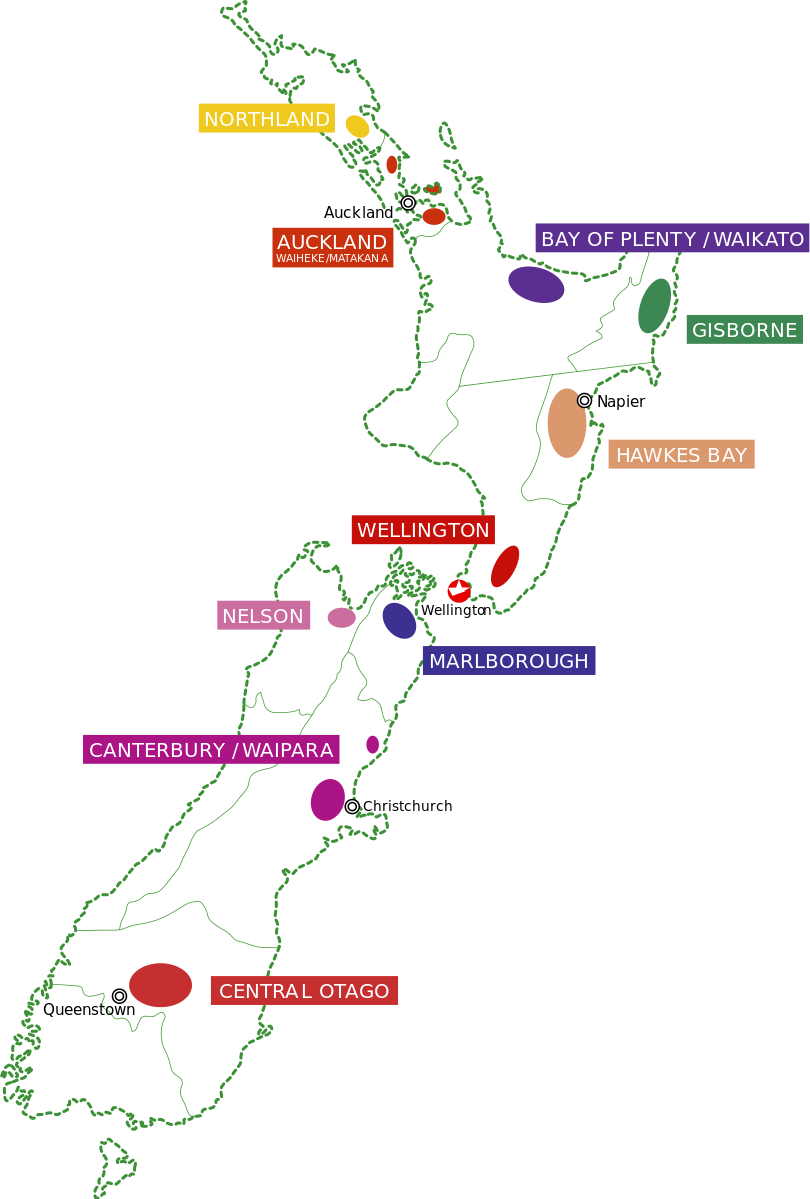 Located in the South Pacific, with the southernmost vineyards in the world, 1,000 miles east of Australia, New Zealand is a sea of thirst-quenching Sauvignon Blanc. Top 20 in both wine consumption and wine production, Grape Collective takes a closer look at some fun facts about New Zealand wine.
Vines were first planted in New Zealand in 1819.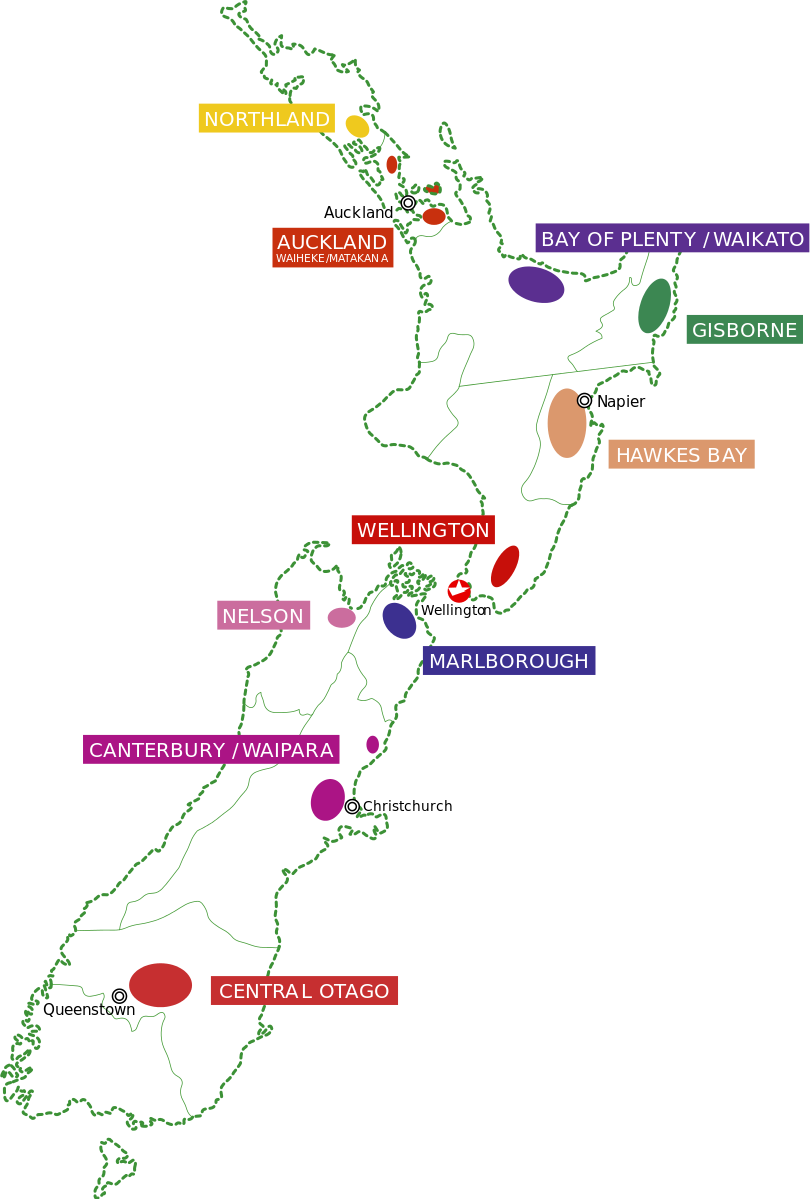 Wine making and vine growing date back to colonial times in New Zealand. While some had perceived and written about the potential for vine growing early on in New Zealand, various factors such prohibition and greater focus on animal agriculture and protein export as well as a lack of grape growing experience hindered the emergence of a wine industry.
Marlborough is the largest wine-producing region, but Hawkes Bay is the oldest.
In 1851 New Zealand's oldest existing vineyard, Mission Estate Winery, was established in Hawkes Bay by French Roman Catholic missionaries. Hawkes Bay is known for Bordeaux-styled blends. Mission Estate Winery offers a wide range of wine styles, from red and white still wines to sparkling and late harvest dessert wines.
Britain jumped started the New Zealand wine industry.
Not exactly. In 1973 when Britain joined the European Economic Community and their dependency on meat and dairy products from the Two Islands ended, New Zealand sought to restructure its agricultural economy and shift its focus from pasteur to vine.
The other two major factors that fueled New Zealand wine industry were revisions to their wine laws and the lifting of certain bar bans like Six O'clock Swill and serving alcohol on Sundays.
Finally, the oversee experience of many young kiwi travelers exposed them to the wine cultures in Europe and other places.
Winery growth in the 1990s.
The number of wineries in 2000 had almost tripled since 1990. Between 1994 and 1998 the wine industry grew so much, the number of winemakers grew from 31 to 293. Vineyard land grew by more than 40% during this time as well. Another interesting fact to consider is that the biggest growth was taking place in smaller, micro wineries. Marlborough and Otago regions experiencing the most significant winery growth.
Wine Regions.
Marlborough is largest wine producing region. This is where much of Sauvignon Blanc comes from.
Hawkes Bay produces Bordeaux-style blends and is rapidly developing a reputation for quality Syrah. Chardonnay and Sauvignon Blanc are also produced, some Viognier as well.
Gisborne, north of Hawkes Bay, is known for Chardonnay and Gewurztraminer.
Wine production is dominated by these three regions: Marlborough (58.1%) Hawkes Bay (20.2%) and Gisborne (16.1%).
Two-thirds of New Zealand wine production is white.
While a number of red grapes are planted and Pinot Noir from New Zealand has been well received around the world, the market success of Sauvignon Blanc and Chardonnay probably means that these varietals will dominate future plantings.
More than Sauvignon Blanc.
Chardonnay was actually the most widely planted grape until Sauvingon Blanc surpassed it in 2002, found in a variety of styles and used for sparkling wine. Riesling is planted and used to make dry but botrytized dessert wines as well. Muller Thurgau is a fairly planted grape and used for the production of inexpensive whites. Pinot Gris is increasingly becoming an important grape, made in the Alsatian style, some of the better samples see some barrel aging and time on the lees. For red grapes. Cabernet Sauvignon is planted in warmer micro climates and blended with Merlot for Bordeaux-style blends. Pinot Noir is the country's flagship red, also used for sparkling wines.
Love thy Neighbor.
More New Zealand Sauvignon Blanc, led by the wines from the Marlborough, is imported into Australia than any other wine style. New Zealand excels at producing Sauvignon Blanc and Pinot Noir, two varieties Australia is relative weak at, it makes sense those two grapes would find a following in Australia. We are guessing distance probably has something to do with it, too.
Waiting for the sun.
Due to its location, New Zealand vineyards are the first on our planet to see the sun each day.