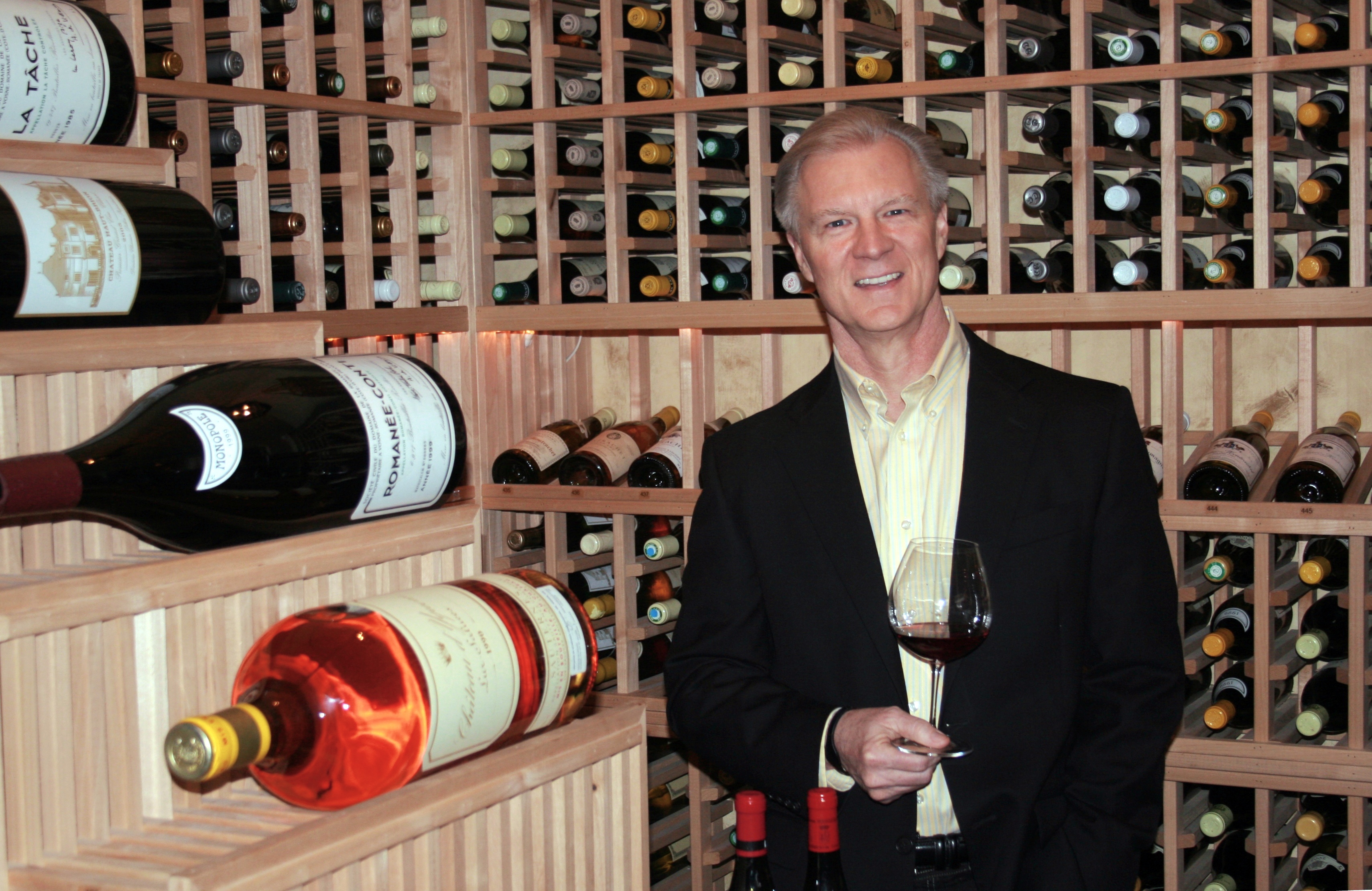 Allen Meadows is an American wine critic and publisher of the quarterly newsletter Burghound and it's related website, Burghound.com. Offering subscribers newsletters with reviews of Burgundy wine, Burghound.com provides comprehensive coverage of the Burgundy wine region. Meadows covers California and Oregon Pinot Noir wines on his site as well. There are subscribers to Burghound.com all across the U.S. and in more than 62 countries around the world. Meadows explains his website is offering, "Quality advice on what to buy and answers to 'Who's got the goods? And what makes them so good?' In other words, this is a site for burgundy and pinot enthusiasts – whether new enthusiasts or grizzled old guzzlers." As a well-known authority on the subject, Meadows is also a frequent speaker on Burgundy and other wine topics.
BACKSTORY
Allen Meadows worked in the world of finance for 25 years. He held a number of different positions, from senior vice president at Great Western Financial to chief financial officer for Fidelity National. Although he found great success as a finance executive, his passion for wine took him in a different direction. In 1999 Mr. Meadows chose to retire from his career and write a book on his favorite subject, Burgundy. He ended up creating Burghound.com and it's quarterly review newsletter, the first site to offer in-depth and extensive coverage of a specific wine region. The first issue of the Burghound newsletter was released in January of 2001.
Meadows' fascination with Burgundy turned to obsession after visiting the region during a European vacation he took in 1979 upon completion of grad school. He now spends close to five months a year in Burgundy and visits more than 300 domaines during that time.
OF NOTE
In 2010, Meadows and his wife Erica authored and published the book, The Pearl of the Côte on the topic of the history and vineyards of Vosne-Romanée. They chose not to offer the book through Amazon.com.
NO JOKE
When asked how many wines he tastes on a weekly basis, Meadows responds, "It depends. When I'm in Burgundy working it's usually around 75 wines per day spread over 10 hours with a 2-hour break at lunch (without wine). I spit assiduously and drink plenty of water to keep both me, and my palate, fresh and sharp. I typically do visits 5 ½ days a week so in a typical week I would taste around 400 or so. When I'm working in my home office with samples, it's significantly less rigorous as it's about 12 bottles per day a few days each week."
Burghound has published over 50,000 tasting notes, for wines dating back to 1845.
VITAL STATS
FULL NAME: Allen Meadows
NATIONALITY: American
OCCUPATION: Wine Critic and founder of Burghound.com